At this point, most of us have seen previews for the true crime documentaries and series offered by Netflix and other popular streaming sites. But it turns out these mind-boggling stories are just the tip of the iceberg – there are plenty of other mystifying cases that we've yet to hear of. So lock your door and turn on all the lights because we're about to dive into the bone-chilling world of real-life villains.
Belle Gunness – The Farm Siren Who Seduced Men
You may have heard of the story of Odysseus and the Sirens; as the Ancient Greek epic poem goes, the Sirens used their heavenly voices to lure ships to their demise; the sailors would be so enamored with the songs of the sirens that they would lose track of themselves and uncontrollably crash their ship and sink it. Likewise, Belle Gunness would lure unsuspecting men to her farm, only to end them.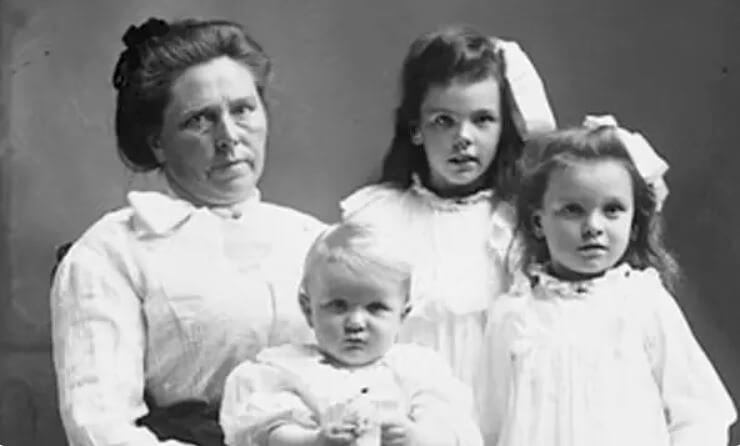 She also used her victims to improve her financial situation; she would often take out life insurance policies on her soon-to-be victims, have them bring large amounts of cash to her, or have them invest in her property.
Don't Let the Cute Puppies Fool You
It's often said that serial killers are very rarely singled out. Despite them having very intense and extreme psychological dispositions, far removed from that of an everyday normal person, these people are often great at masking themselves and blending in. This photograph of Gary Ridgway holding two adorable puppies is proof of just that. This is like something you would upload to your Tinder profile to make yourself seem approachable and likable.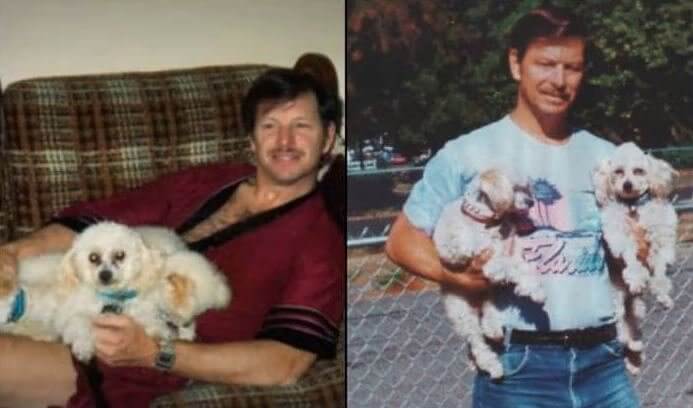 And yet, Gary Ridgway was a serial killer convicted of 49 cases. It is also rumored that his actual victim count was almost twice as much as that.
True Evil: He Interviewed His Victims' Families for the Local Newspaper
Remember how in Spiderman, Peter Parker used to personally coordinate pictures of Spiderman (i.e., himself) and then sell those pictures to the local newspaper, thus earning himself a nice paycheck? It seems as though Vlado Taneski, a journalist from a small town in the country of Macedonia, did something quite similar: he would end people's lives and then go to the victims' families for interviews he would then publish in the local newspaper.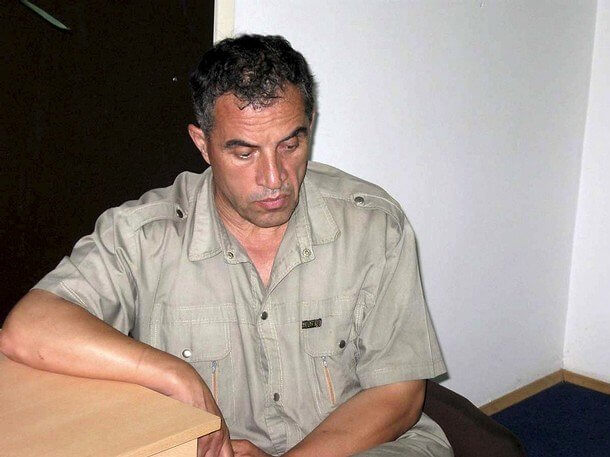 His targets were 50-70-year-old women. He was captured after targeting three people and passed away in jail.
Ever Heard of the Shoe Fetish Slayer?
So this is definitely not one of those things you can talk about with your coworkers on a regular day at the office. We're not going to go into the truly gruesome details of Jerry Brudos' case, but let's just say that he always made sure that each one of his victims left him a little parting gift: their feet or their shoes (or both). Truth be told, that just makes the whole thing even more bizarre.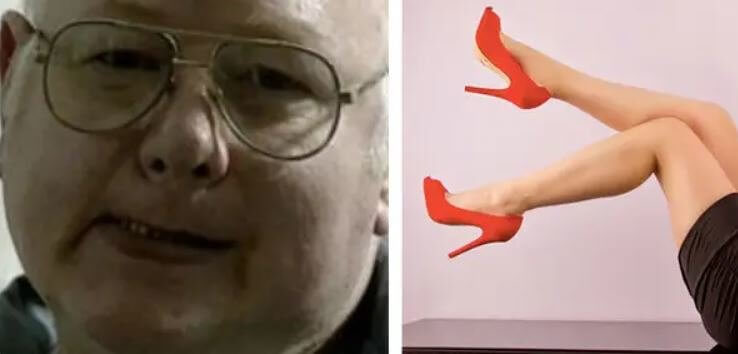 Brudos was caught after having his way with (at least) four innocent people. And he'd stolen plenty of women's shoes by then. 
The "Family Man" Who Used His Boy Scout's Knots for Bad
Dennis Rader may look like your average next-door neighbor, but don't let his unassuming looks fool you; his cruelty and sinister ways earned him the nickname of the BTK Killer, BTK as in Bind, Torture, and, well, you can guess what the "K" is for. All this despite being quite the family man. Regarding that "binding" part, Rader used the knot-tying skills that he learned from the boy scouts to have his way with his victims. Talk about putting a good thing to bad use.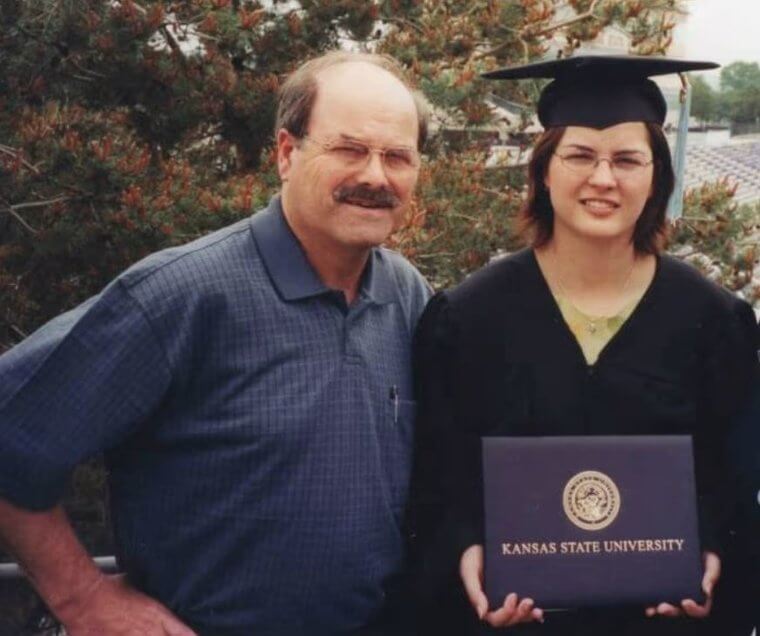 Rader actually wrote about his experiences in his autobiography. His daughter, however, warns against reading it, claiming that her dad embellished many of the details and that, since he's a psychopath, his word shouldn't be taken for truth.
The "Salesman" Who Had the Help of His 12-Year-Old Son
We've all heard of the traveling salesman archetype. There have been enough horror stories written about a person going door to door, offering random people various things way too good to be true, only for those poor customers to pay for their earnings with their lives. That's what Joseph Kallinger and his 12-year-old son did in 1974, as they disguised themselves as salesmen, going house to house and making several innocent families their victims.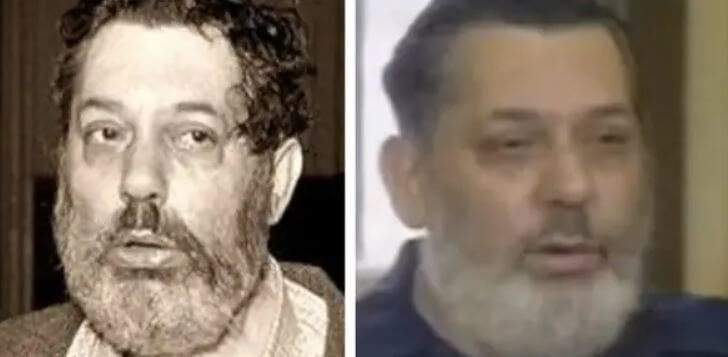 Joseph Kallinger and his son Michael were thankfully caught before they continued to wreak havoc. Joseph was sentenced to life in prison in 1976 but died of a heart attack in 1996.
"The Worst Crime Perpetrated Against an Individual in State History"
The tragic story of Sylvia Likens is not an easy one to stomach. The young American teenager was extensively mistreated by her own caregiver, Gertrude Baniszewski, many of Gertrude's children, and neighborhood kids of no direct familial relation. She ultimately lost her life. Given the particularly cruel nature of the case, it was once described by a senior investigator in the Indiana Police Department as "the most sadistic" case he had ever seen in his time in the police force.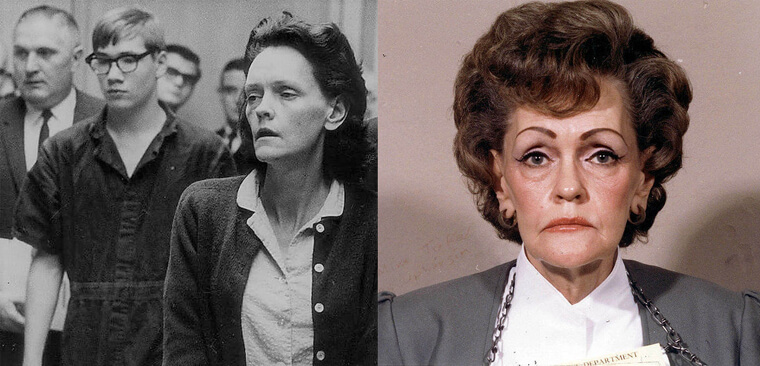 It's not hard to ascertain why one could have said something like that, given just how many people were involved in the young girl's demise.
Father Suspected of Causing His Family's Demise Is Still on the Run
Most unsolved cases tend to be quite old, as the advent of modern forensic technology and other policing methods have made the act of catching a criminal that much easier and more doable. This 2011 case, however, may just be an exception to that rule. One day, five members of a French family mysteriously lost their lives at the hands of someone. What's even more surprising is that the father of the family suddenly went missing.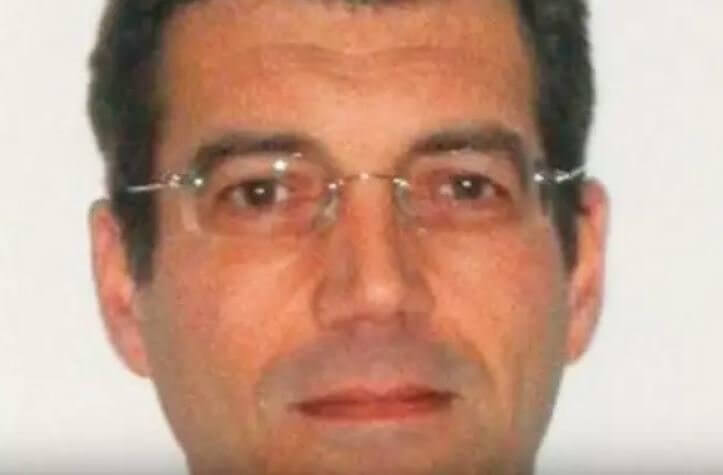 The family's home lease had been completely terminated, and their bank accounts were closed. A note on the mailbox read: "Return all mail to the sender." To this day, the father, the main suspect, hasn't been found.
The "Dating Game Killer"
Gameshows are definitely an iconic staple of American TV culture. There's just no doubting that. So imagine the surprise that people must have felt when they found out that Rodney Alcala, the despicable person allegedly responsible for the passing of at least nine people, had actually appeared on an episode of The Dating Game, a game show in which people could "win" a date with a romantic partner of their choosing.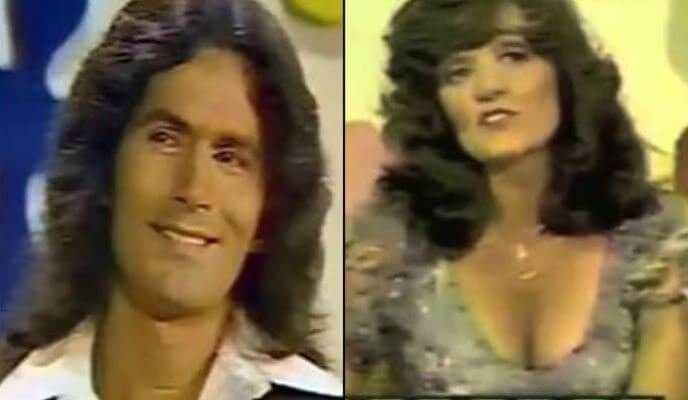 Thankfully, the woman in question elected not to go on a date with Alcala, thereby probably saving herself from a gruesome, morbid fate. That's definitely quite the story to tell at family get-togethers.
Her Husband Cheated on Her and Then Ended Her
The story of the Woodchipper Murderer is enough to make pretty much anyone think twice before choosing their partner. If your significant other ever cheats on you, it's probably one of the worst things they could do. But for Helle Craft, her husband's lack of faithfulness turned out to be the least of the problems. Once Craft learned of her husband's various affairs, she decided to confront him, and in return, he ended her life.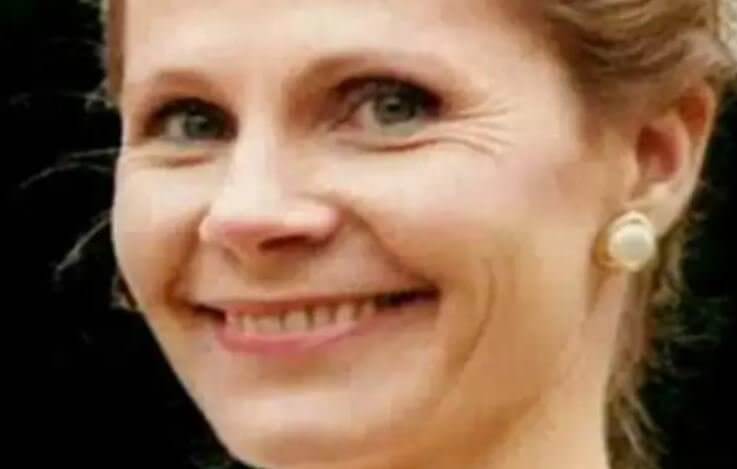 We're not going to say just how she met her demise, but we will say that it involved a wood chipper. Yeah, a gruesome tale for sure.
The Mad Butcher Left His Remnants Scattered Throughout the City
The thing about catching serial criminals these days is that the advent of modern forensic technology and policing methods has made it much easier to catch them as opposed to, say, just 50 or 60 years ago. Imagine how hard it must have been to catch a criminal of this sort in the 1930s. With that in mind, it shouldn't be surprising that the person who scattered his victims' body parts across 1930s Kingsbury Run, Cleveland, was never found.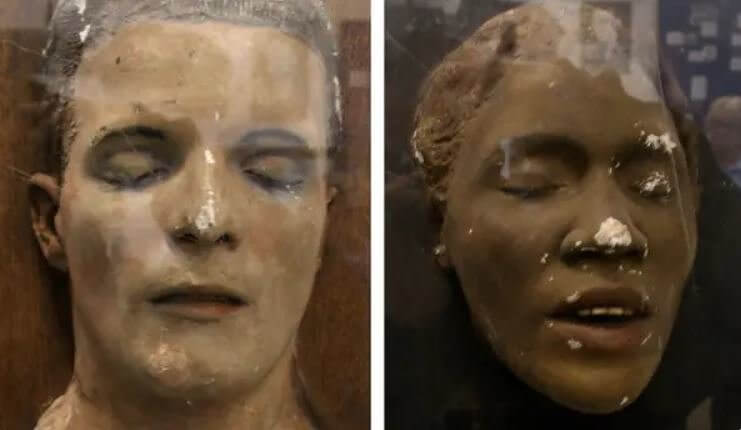 The person who performed these acts amassed at least 12 victims, but some experts believe it was probably closer to 20. Either way, he did quite a bit of damage.
John Wayne Gacy Had a Special Basement Crawlspace
There really aren't a lot of people as scary as John Gacy. Anyone who grew up during his active period would be able to tell you that much. There are plenty of things that make Gacy the textbook definition of a serial killer. The fact that he primarily chose young boys as his victims and the fact that he buried them in a small crawl space under his residential home are but a few examples of the many terrifying things about Gacy.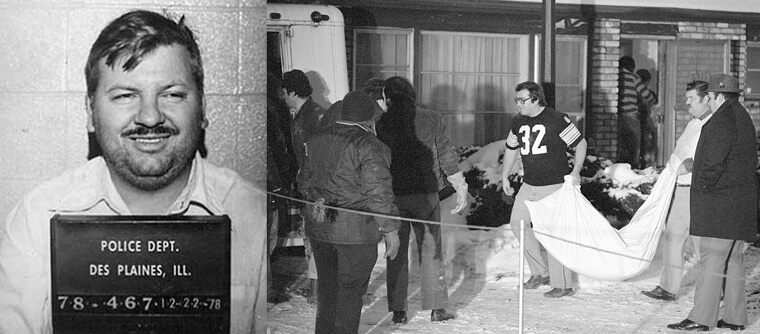 Wikimedia Commons and Bettmann / Contributor via Getty Images
Seriously, you'd be lost for choice when it comes to picking the scariest thing about John Gacy. He also had a very creative way of getting those bodies to fit in the crawl space, which we won't go into.
Ed Gein Turned People Into Home Decor
Unlike many other entries in this list, Ed Gein doesn't actually qualify as a serial killer. He just wasn't prolific enough to fit that description, given that he "only" had two or three victims (the exact number is contested). What does set him apart from the rest, however, is his bizarre choice in interior design: Gein would decorate the interior of his house with various parts he would dig up from the graveyard.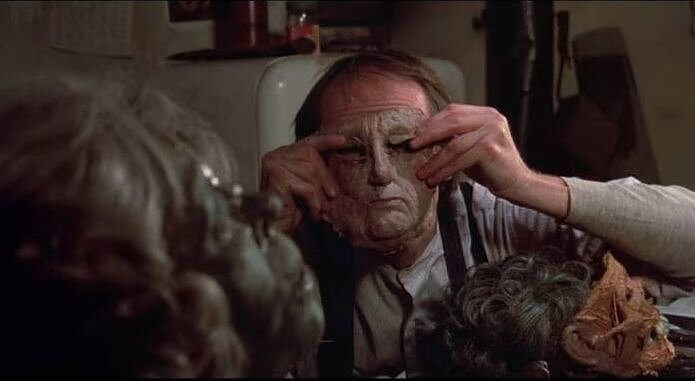 Gein's bizarre habit was so weird that it actually inspired several iconic horror films, such as The Texas Chainsaw Massacre and Psycho. Guess that's one way to build your legacy.
The Jewish Woman Who Hunted Down Fellow Jewish People for the Nazis
Stella Kubler was a Jewish youngster who lived a comfortable life in Berlin when the Nazis took over Germany. Though her family wasn't by any means poor, she would often get bullied by richer schoolmates at her Jewish school. When the Nazis came knocking at her door, she and her boyfriend offered their services as "Jew catchers." Stella wasn't the only Jewish "Jew catcher," but she was probably the most enthusiastic and hardworking one.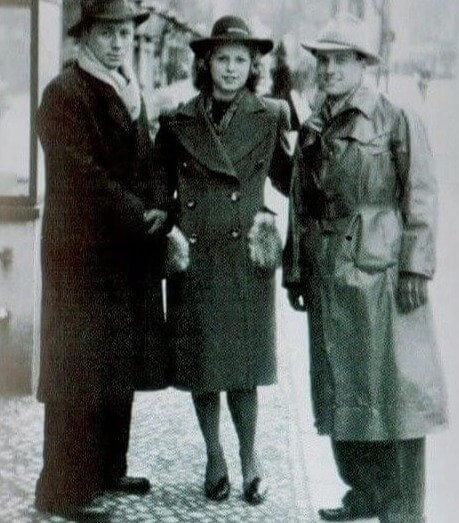 She often went to great lengths in order to hunt down her fellow Jews, even after the Nazis had sent her boyfriend and parents to a concentration camp.
Joseph Metheny Got Caught After One of His Victims-To-Be Miraculously Escaped
Okay, so serial killers tend to look pretty normal. That's just how they blend in and make sure that they don't get caught. Sometimes, however, a very exceptional exception to the rule comes along. Meet Joseph Metheny. This guy definitely looks like something plucked straight out of a horror movie. His actions fit the description, too. The man would lure innocent victims and brutally end them. Thankfully, he was eventually caught.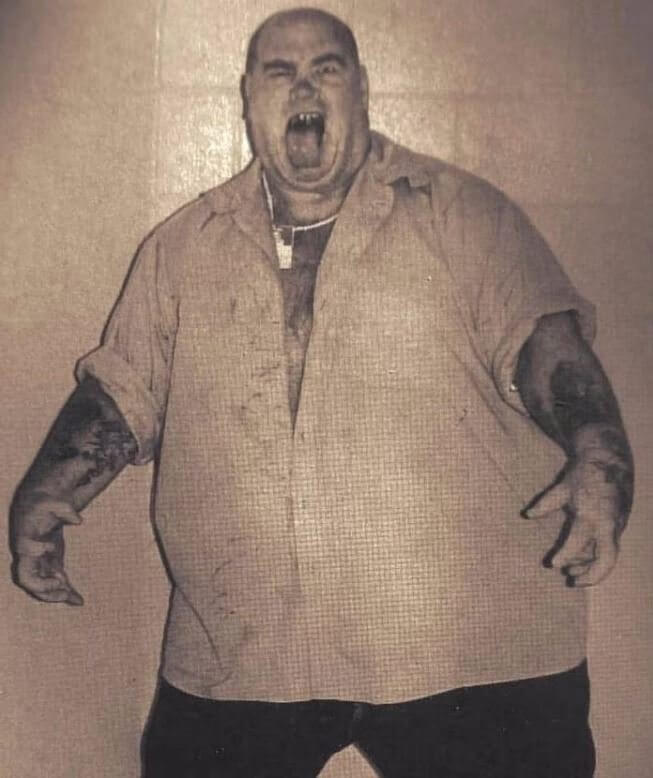 How was he caught? Well, one of his victims fled while Joseph had his back to her, and she ran straight to the police and notified them of his despicable and diabolical acts.
George Joseph Smith: Gold Digger and Killer
It's no secret that many criminals are very smart, especially ones who have to deal with getting rid of bodies on a fairly regular basis. But those who engage in serial activity also tend to have a certain pattern to their actions. And this repeated pattern is what often ultimately leads to their demise. George Joseph Smith was very much like that – he was very predictable, and that's why he got caught.

The criminal married several wealthy ladies throughout the 1910s only for them to be mysteriously found passed away in a bathtub, while Smith was left to cash in on their life insurance.
He Turned a Young Girl Into His Partner in Crime
The thing about serial killers is that they usually fly solo. Given just how much they're into ending people and how much everyone else in the world is so not into that, they just tend to keep to themselves. That definitely isn't the case when it comes to Fred and Rosemary West. The two started dating when Rosemary was 15 years old, and Fred was 28, which is kind of weird in and of itself.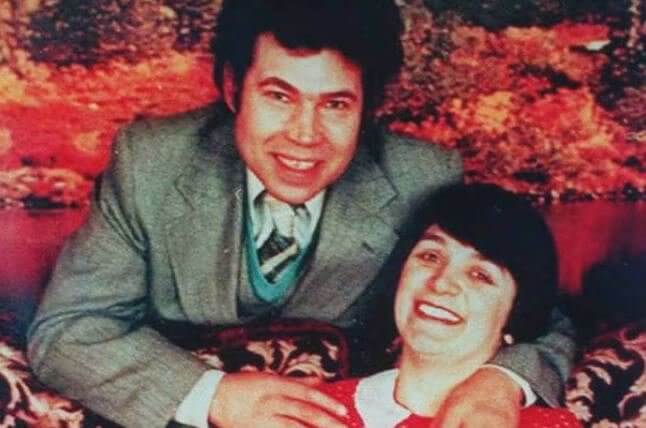 The two joined forces and embarked on a killing spree that will, unfortunately, go down in the history books. Who knew that evil came in twos? Guess we do now.
The Night Stalker Stayed Creepy Even During His Court Trial
The image of the Night Stalker will forever be etched into the minds of those who lived through his prolific killing period. What made him unique among other serial killers was his satanic imagery, often using pentagrams and other satanic symbols, and his uncanny apathy towards his victims, which he displayed when he was finally caught by the police. The man was truly diabolical and a menace to society.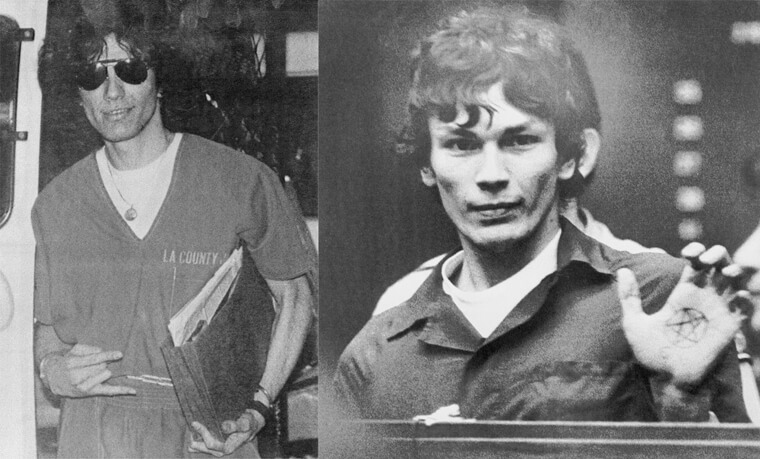 Bettmann / Contributor via Getty Images
In fact, it was in his first court appearance that he proudly raised his hand and yelled: "Hail Satan!" This was enough to strike fear into the hearts of many.
No One Made It Through a First Date With Joanna Dennehy
Serial killers often have a preferred target, some kind of typecast that they usually go for, as opposed to just anybody. Joanne Dennehy is an example of just that: the woman decided not to lay a finger on other women or children, electing to target only men instead. Her usual mode of operation was to invite various men to remote locations under the pretense of having some fun with them.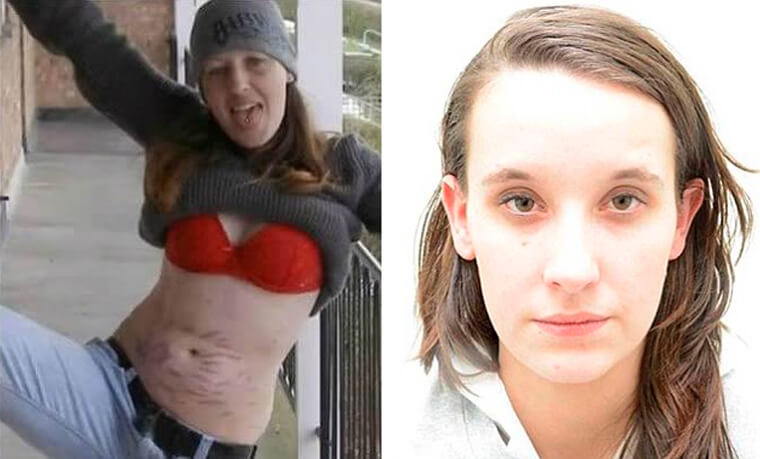 Then, when they were vulnerable and unsuspecting, she would brutally end them. If that isn't enough to make you feel thoroughly and utterly unsafe on first dates, we don't know what is.
The Lonely Hearts Killer Posed as a Photographer
The story of the Lonely Hearts Killer is pretty simple, but it definitely isn't something you should go around telling your kids or something. Harvey Glatman got himself the nickname of the Lonely Hearts Killer by posing as a professional photographer, inviting lonely women to his studio for a photo shoot, and then ending them. The man had managed to amass a total of three known victims, of which much photographic evidence exists.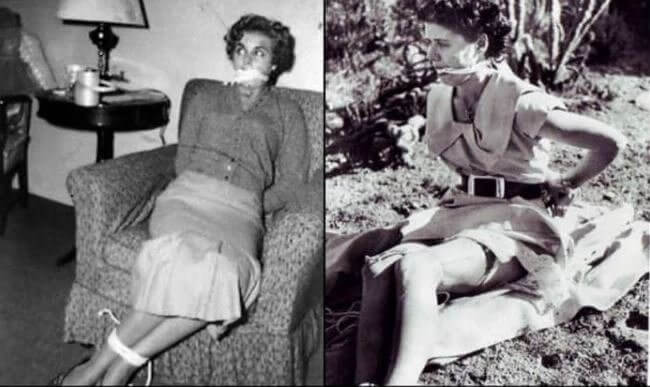 Glatman had excused his actions by stating that all his victims, when asked if they would rather be with him or pass away, chose the second option.
First Australian Woman Sentenced to Life Without Parole
Katherine Knight may seem like a regular woman at first glance, but she is the perpetrator of one of the most heinous and taboo acts recorded in Australian history. Being the first Australian woman to face a life sentence without parole, Knight was convicted for ending her husband's life. She even tried to make a meal out of his body parts. She was later diagnosed with several disparate mental conditions.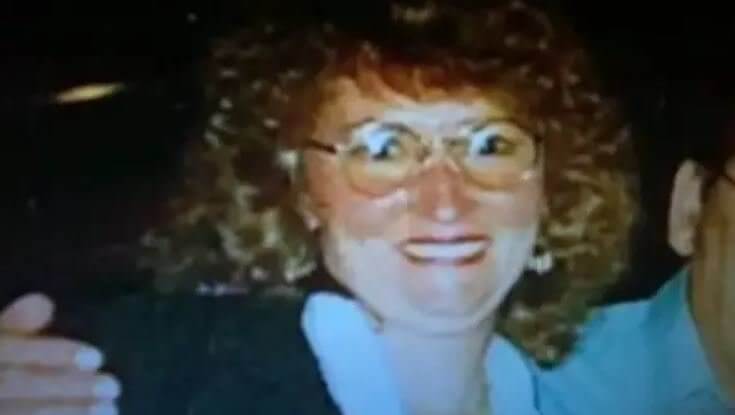 We definitely won't get into the details of this story, but even the dryest description of what Knight did is enough to upset a perfectly healthy stomach. It's safe to say her imprisonment was warranted.
The Trucker Who Targeted Hitchhikers
We're going to try and put this lightly: Ben Rhodes was an odd, offputting person. Many serial killers seem to have a knack for blending in with civilized society. Ben Rhodes, however, is visibly odd. Apparently, the man is rumored to have gone on a spree totaling approximately 50 victims, which is a staggering number sure to make any jaw drop. Well, unless you don't have a soul, of course.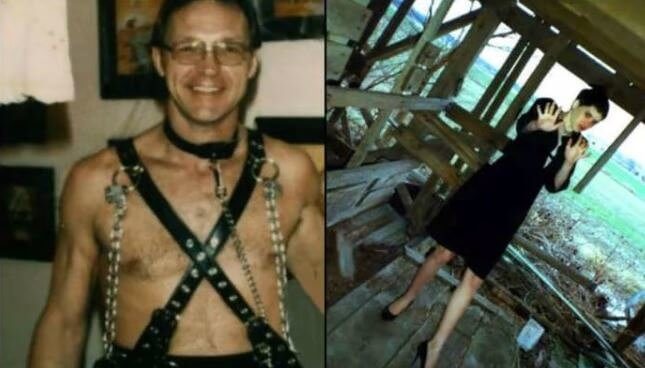 His method was pretty simple: he would pick up unsuspecting hitchhikers and commit the act in his truck, which he had personally adjusted and designed to accommodate such activities.
He Specialized in Western Tourists
A lot of serial killers have a special type of victim to which they gravitate; this can be a certain psychological profile, an ethnicity, a gender, or anything really. Charles Sobhraj's favorite kind of victim had to be tourists. The man had quite an interesting life: he spent his childhood dabbling in delinquency, eventually earning himself a spot in jail. There, he manipulated his way into the "imprisoned rich people" clique, who introduced him to high society upon his release.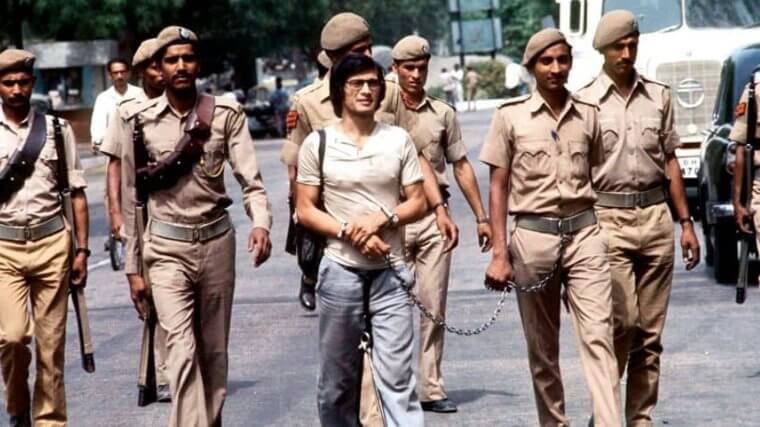 Upon his release, he used his newfound prison connections to reach the upper echelons of society and get rich himself, thereby funding his activities. Eventually, he was caught again.
The Candy Man Looked for Teenage Boys
The Candy Man is such a cute name, isn't it? We'd be willing to bet that most people would probably jump out of joy in hopes of getting candy if someone were to tell them that "the Candy Man is coming," thinking that the Candy Man is a wholesome person who just happens to enjoy handing out sweets to people. The right reaction to that, however, would be to start praying for your life.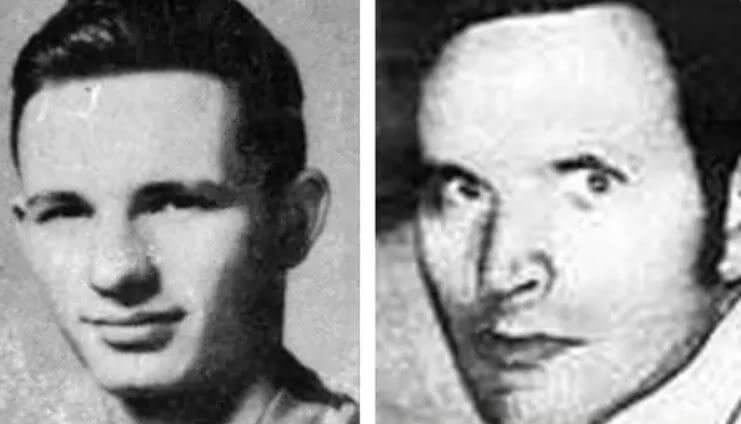 Dean Corll abducted young children, tempting them with the offer of a party or a lift to wherever they needed to go, and then took their lives. He only earned the "sweet" nickname thanks to his previous ownership of a candy factory.
An Evil School Principal
We've all had a falling out or two or three or perhaps even four with one or most of our coworkers. Much like family, you often don't get to pick who you work with, and this can lead to some very frustrating experiences. That definitely can be said about the Reinert killings. A grade school principal took the life of one of his coworkers, Susan Reinert. Betrayal doesn't get any worse than that.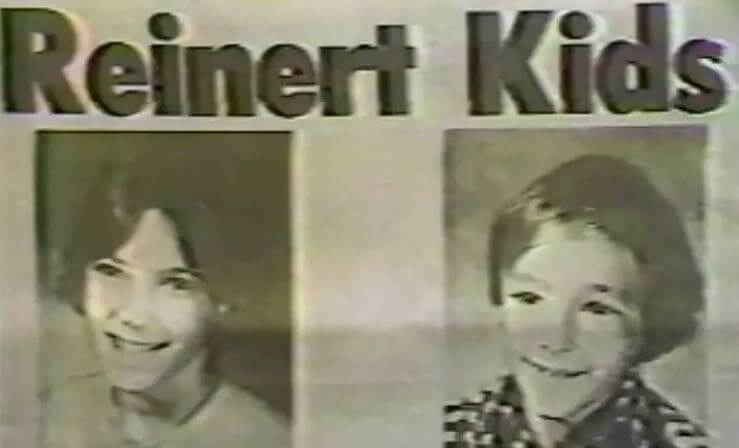 It was rumored that the killer had conspired with Reinert's then boyfriend to cash in on life insurance money. The most tragic thing about the whole story is that Reinert's two young, adorable kids went missing, too.
When People Finally Realized What Had Been Done to Her, It Was Too Late
The story of Betsy Aardsma's passing is, for lack of a better term, eerie. The student was studying at her university library, the Pattee Library of Penn State, when she was stabbed. Other students only noticed what happened when they saw a suspicious man running through the library yelling, "That girl needs help!" before seemingly disappearing into thin air. But even then, no one who went to help Betsy realized what had actually happened. The injury to her chest was covered by a winter turtleneck and a red, thick dress.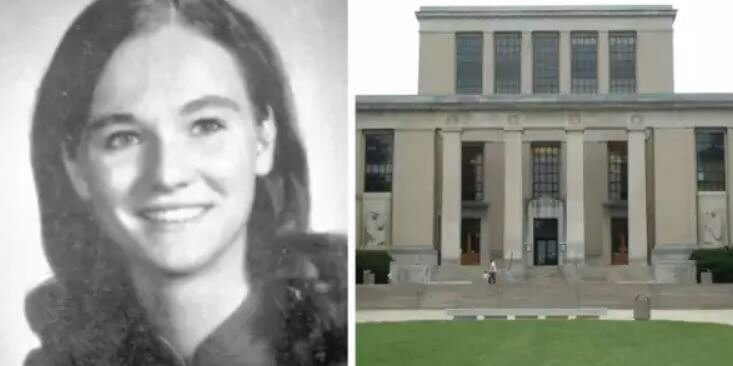 The students called an ambulance and said the girl had "fainted." It was only at the hospital that doctors realized what had actually happened.
The Vampire of Hanover Haunted Germany
Up next on our list is Friedrich Haarmann, also known as the Vampire of Hanover or the Butcher of Hanover. This man committed acts of unspeakable evil against 24 boys in Germany between 1919 and 1924, shortly after the end of the First World War. He was ultimately discovered, brought to trial, had his German citizenship taken away, and lost his life in return for his horrible actions.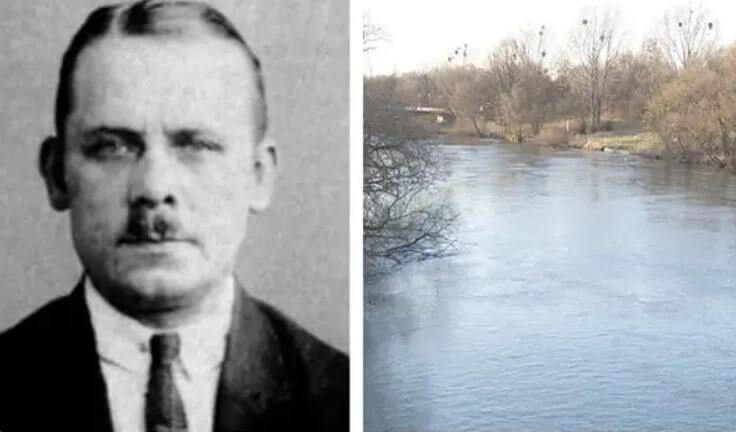 This is one of those cases in which the man who did these horrible things faced the ultimate punishment.
Do Not Eat Anything at Jeffrey Dahmer's House
If you've ever had the misfortune of being offered a meal at Jeffrey Dahmer's house, you may have noticed that something about the food was a bit off, for lack of a better term. Now, the reason why might have something to do with the fact that Dahmer had an unseemly habit of keeping the bodies of his victims in his own freezer. Yeah, the one he used for eating.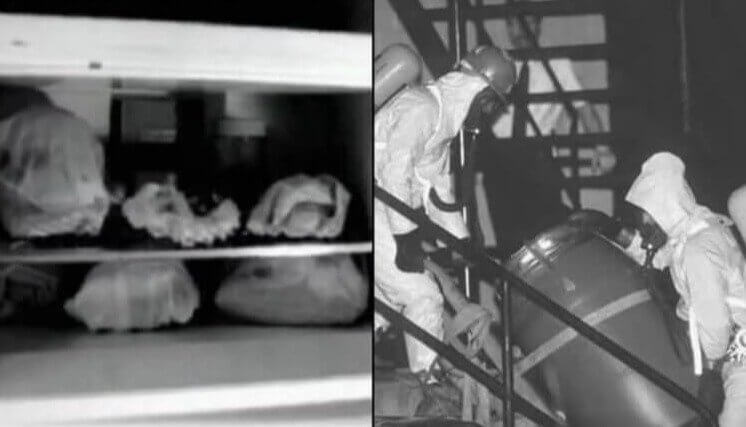 As if things could even get any creepier, Dahmer decided that all those parts in his fridge would be perfect for a photo shoot.
They Found Only Part of Her Body
There are an unfortunate amount of cases that have gone unsolved and unpunished (despite the many advancements made in forensic and policing technologies). The loss of Karina Holmer is surely one of those cases, given as the perpetrator of the heinous act has yet to be identified. The 20-year-old Swedish woman was spotted exiting a Boston nightclub around 3 AM. Fast forward a few hours to the morning, and half of her body was found in a dumpster.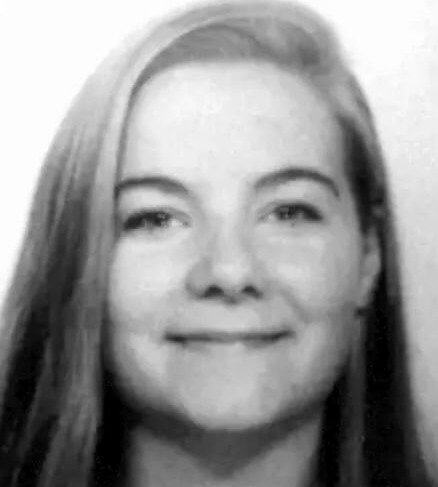 This is one of those cases that give us the chills, not only because it's creepy, but because it's possible that the person who did it is still roaming free.
Karl Denke Had a Penchant for the "Meat" Business
It seems as though even serial killers have side hustles sometimes. Still, we're not sure if there's much of a market for human body parts these days (or ever, really). So when one man decided that would be the product he sold, he obviously had to lie about what it actually was. Karl Denke sold his various wares to butchers across the world under the pretense of them being animal meat. It was, in fact, not animal meat at all.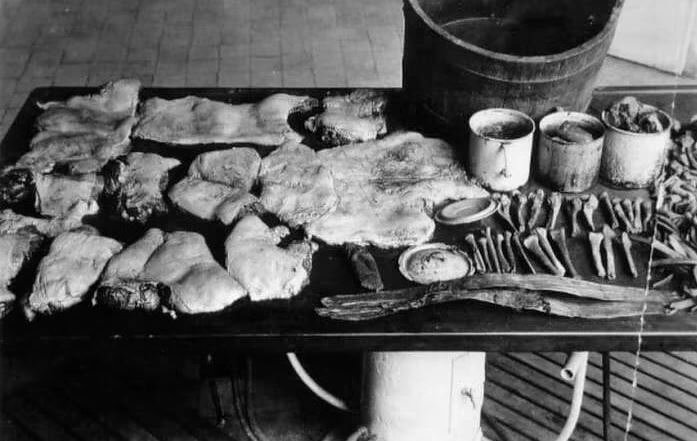 The trickster, active between 1909 and 1921, managed to amass a total of (at least) 42 poor victims. It's truly sad that such things can exist in the world.
Thailand's Horror Man Has Been Immortalized
Not many people have what can only be termed as some kind of annual memorial day. Usually, it's only those who are remembered fondly that get to have their country name a day after them, but that definitely isn't the case with Si Quey. The state of Thailand was so happy when he finally passed away that they actually made a whole day out of it. That, in our minds, is incredible.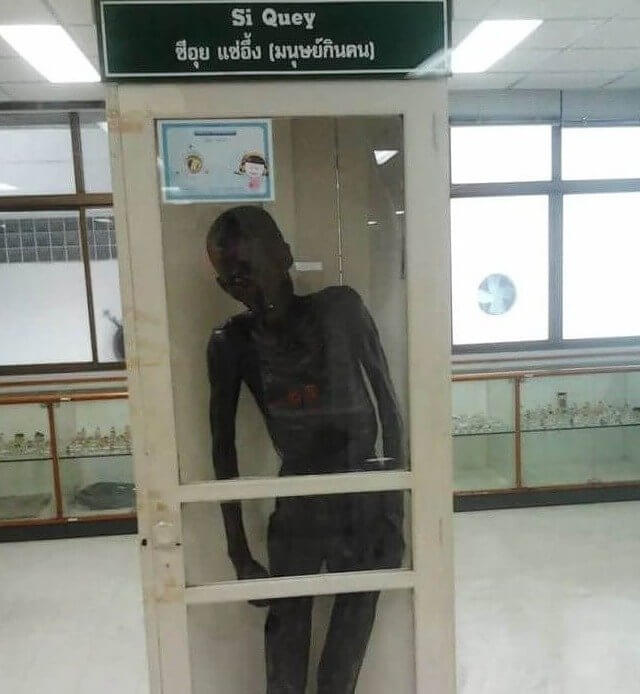 Si Quey was one of, if not the, most prolific killers in Thailand. The guy would actually consume his victims under the pretense that that would make him stronger.
Ted Bundy Just Goes to Show How You Never Really Know Someone
Anyone who knew Ted Bundy would tell you that he was one of the nicest, most well-mannered, and most charismatic people that they had ever met. Psychopaths, however, are excellent at disguising their true intentions and deceiving those around them, and that is exactly what Ted Bundy did. The man was responsible for the passing of 30 people, mostly women, from 1974 to 1978. It's safe to say he was horribly efficient.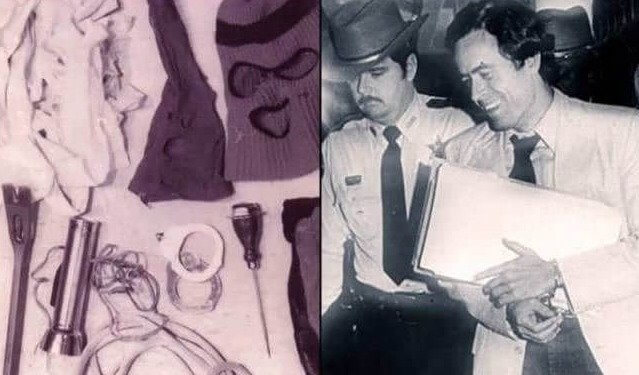 Going by the picture on the right, which depicts Bundy escorted by the police as he was caught, it's safe to say that the man didn't show much remorse to his victims.
The Man Who Used Acid Baths
Most serial killers tend to have their way of disposing of evidence. Frankly, some serial killers don't dispose of the evidence of their killings at all and choose to just chill in its general vicinity. That definitely isn't the case when it comes to John George Haigh, who we guess had thought he could get away with his heinous doings if he could dispose of the evidence. His method? Acid baths.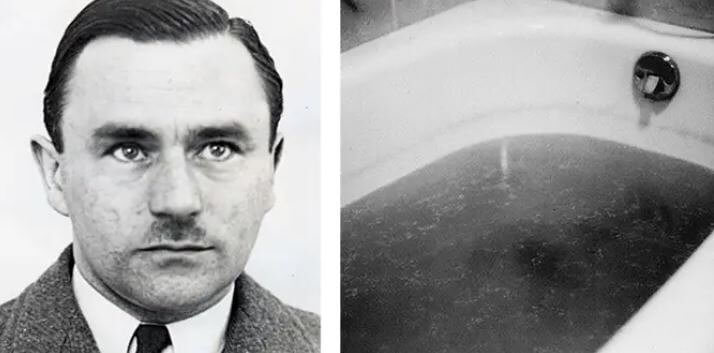 Yeah, the British 1940s man pretty much did a Breaking Bad before the show even aired. But plenty of evidence was left over, despite his best efforts, and he was caught.
The Cruelty of Four Teenage Boys
The dark world of True Crime is often gritty and unforgiving; there are probably no two words in the English language more appropriate to describe the tragic passing of Junko Furuta. There truly aren't. The teenage Furuta was abducted by four malicious young teenagers in 1980s Tokyo. We'll spare you the gory details, but the young woman was mistreated for many days. Her body was discovered in a concrete drum.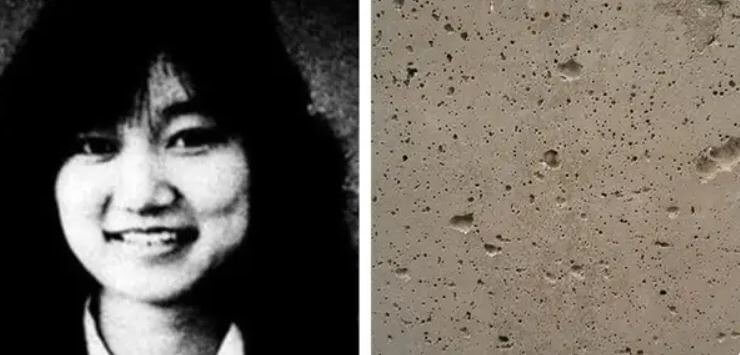 The crime is often believed to be the most extreme example of post-war delinquency in Japan. The perpetrators of the diabolical crime were found through extensive DNA tests, and they all faced severe prosecution.
The Gang That Ruled With Terror
Rufus Buck was born to an African American mother and Native American father. He went on to lead a gang of ethnically diverse persons, which, given the fact that we're talking about something that happened in the 19th century, was pretty wild in and of itself. The gang was incredibly active, regularly striking terror into the hearts of anyone they had deemed unfit. They were not to be messed with.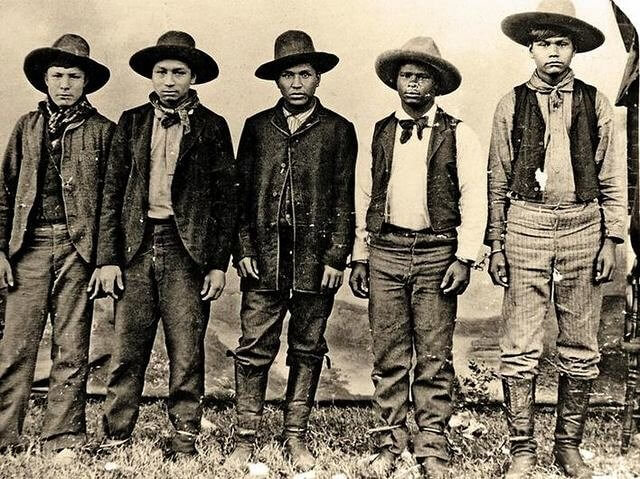 The group's final stand was in a confrontation with local authorities. The two had an incredibly long shootout that lasted until the gang ran out of all their stockpiled ammunition.