So many of us are scared of the effects of time. We get older, things change, and the truth is that we barely have any control over what changes and what doesn't. But while time can be pretty harsh on some people, to others, it is arguably the best thing that ever could possibly happen. Take a look at these photos taken years apart from each other, showing just how time was beneficial to these people.
A Mother And Son Recreate Their Picture 10 Years Later
A mother's love for their son is just one of those bonds in life that can never be broken. And this mother-and-son duo showed us just that, in the before and after photo they recreated years apart from one another.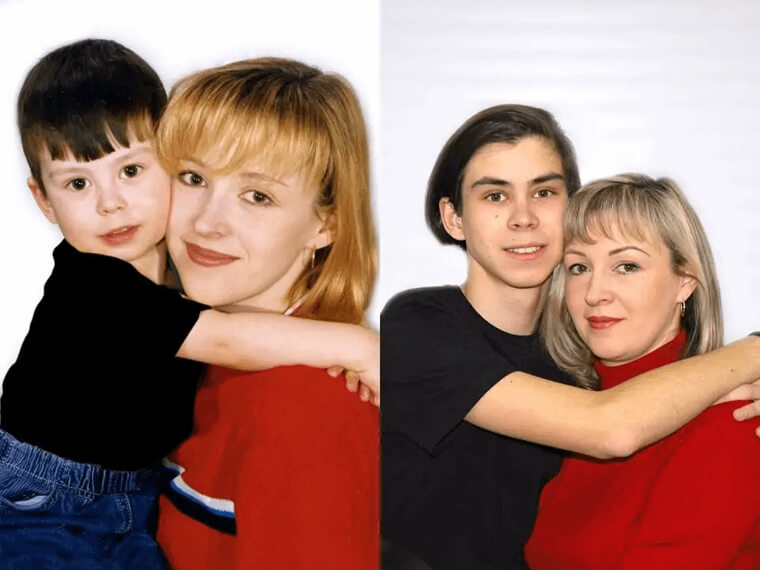 Both of them seem to have barely changed as the years passed, including their hair, facial expressions, and of course, the undeniable bond they share. And while the son does seem older, his mother looks practically the same age.
Daughter And Father Pose Together After A Decade
There is something so lovely about children recreating pictures with their parents. The before and after photos highlight how powerful time can be, and remind us that it's the smallest moments in life that matter.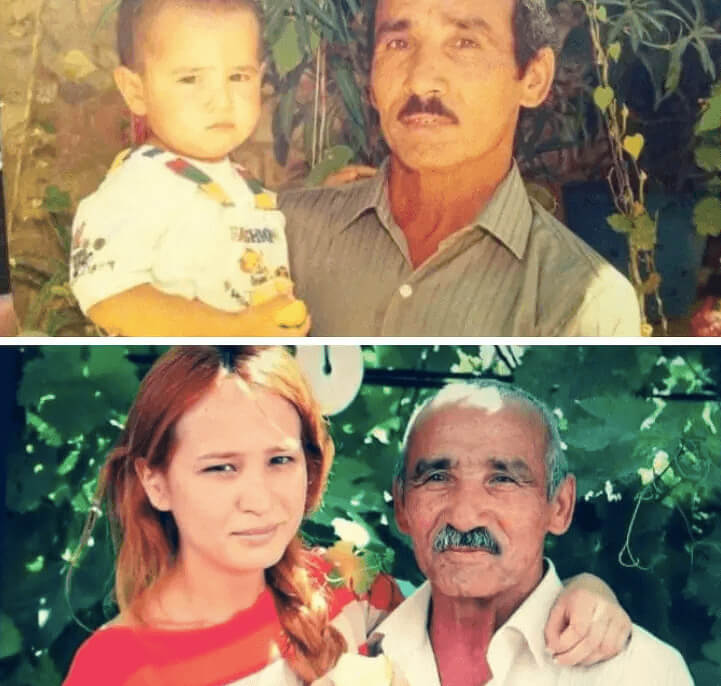 This daughter and her dad decided to recreate a photo they took 10 years prior, and hopefully, they'll get to recreate the same photo 10 years later.
A World Class Model's 10 Year Challenge
For those who don't know Jamaican model Winnie Harlow (which we highly doubt is even possible), she is a world-class fashion model who gained prominence back in 2014 on the show America's Next Top Model.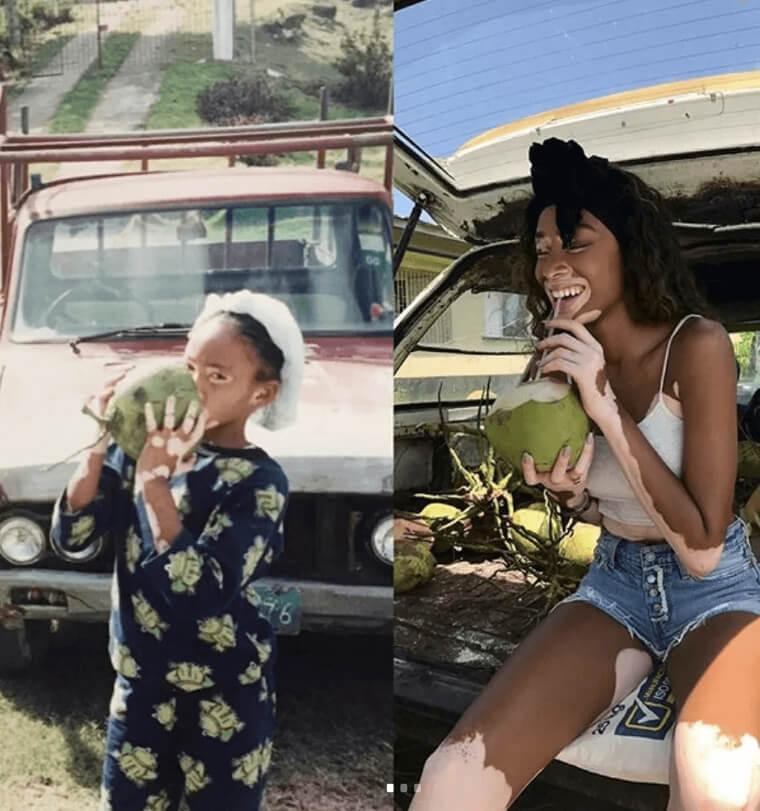 Winnie is a huge advocate for those who also share the skin condition vitiligo and has created a lot of awareness around the condition. Here, she recreated a photo of herself 10 years before, taken when she was still in her hometown in Jamaica.
This Girl Called Miracle Flourished Against All Odds
Only parents who have had a premature baby know how scary and difficult it is to see their babies struggle throughout the first days, and sometimes the first months of their lives.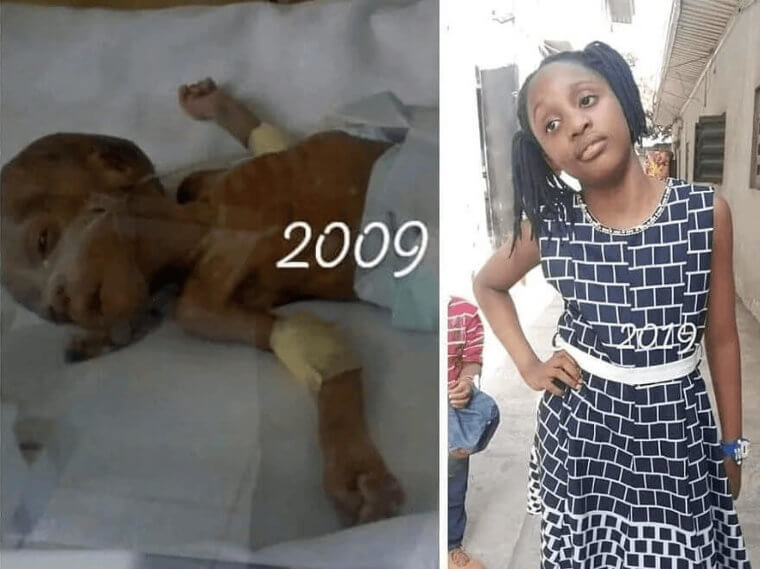 But this girl called Miracle showed the world that it is possible to beat prematurity even when born at 6 months, weighing 0.7kg, and after spending 3 months incubated in the hospital. Ten years later, Miracle is thriving and we can only imagine how much of a little fighter she already is.
Married For 40 Years
Marriage is hard, no matter how compatible a couple may be, there will be numerous hardships to go through. Luckily, we've got inspiring people like this couple to reminds us just how beautiful long-lasting love can be.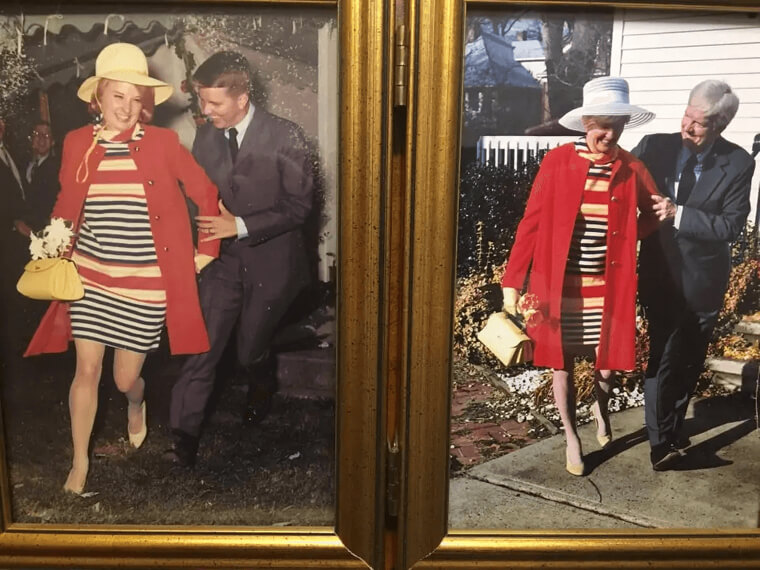 The couple has been married for over 40 years and decided to share a picture of them when they were much younger, alongside one of them in recent years wearing the same clothes. How touching!
The Power Of Growth
Now, this guy is another wonderful inspiration to all of us! He shared a Facebook post with a tiny bit of his story, which includes many difficulties related to drugs, depression, and some of the lowest points of his life. Thankfully, he is no longer 16-years-old.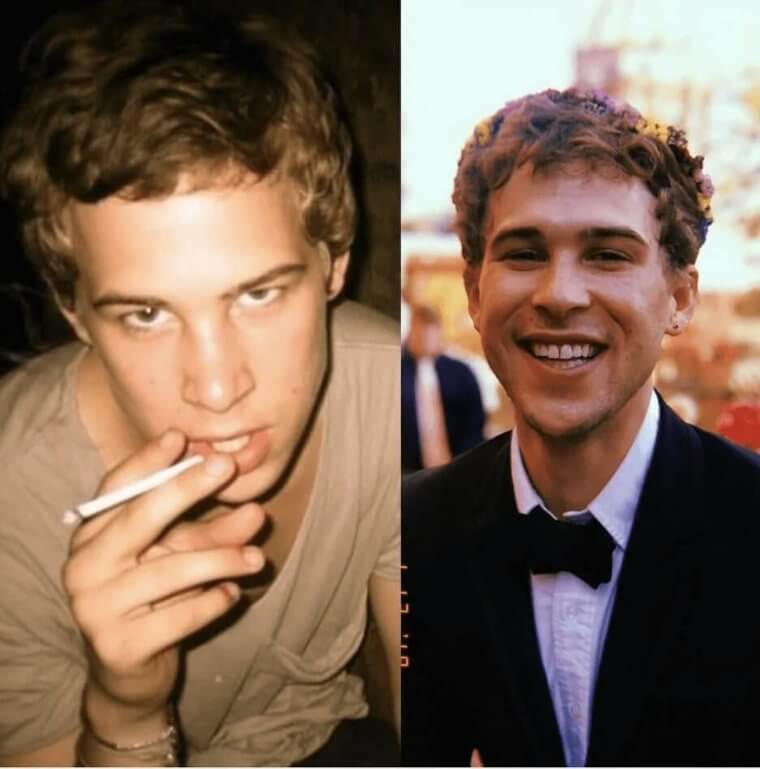 Ten years later he is sober, happy, and really proud of the person he grew up to become. We don't know this guy, but we can't help but feel really proud of him too.
The Same Lego Toy 35 Years Later
Companies like Lego have been around for decades, and we have been lucky enough to see their most famous toys evolving with the years. Interestingly though, these Lego Astronauts have not changed as much as we expected them to in a span of 35 years.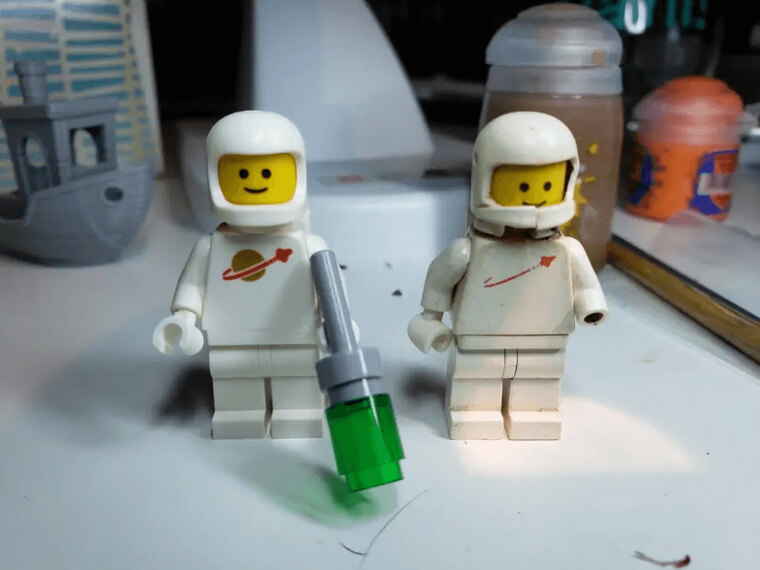 Someone had the wonderful idea of putting the two versions next to each other, and while we can see a clear improvement, they have definitely stuck to their core design.
Time Was All She Needed
Back in 2009, the gorgeous woman we see on the right side hadn't quite flourished into the person she really felt she was. Now, more than ten years later, "Patti-Long-Legs" has grown to become confident in herself, and has shared her journey towards becoming a strong and resilient woman online.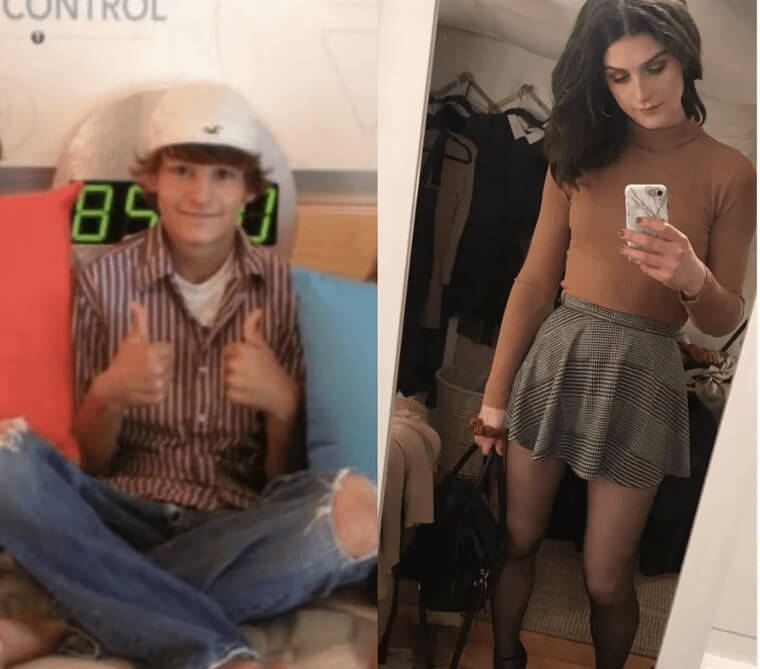 She has also inspired many other youngsters to embrace who they are while also educating the public about the process of transitioning.
Recreating A Siblings Family Photo
While it may feel a little annoying to pose for family pictures sometimes, the truth is that we often end up cherishing that moment forever. This is one of those times.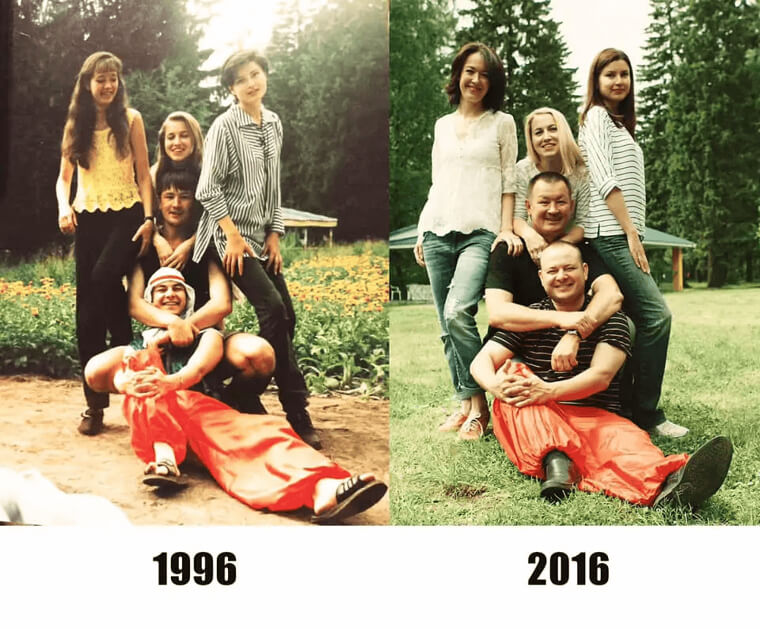 Luckily, these five siblings took a wonderful goofy photo when they were younger, and 10 years later, they thought it was time to recreate it and share it with the world. Between 1996 and 2016, they all changed quite a bit, but it seems like their bond hasn't shifted for one second.
Becoming A Model
Apparently, when he was younger, this guy's mom saw just how much potential he had to become a model. So when he grew up, it was like he decided to follow her prophecy because he ended up growing into a handsome young man.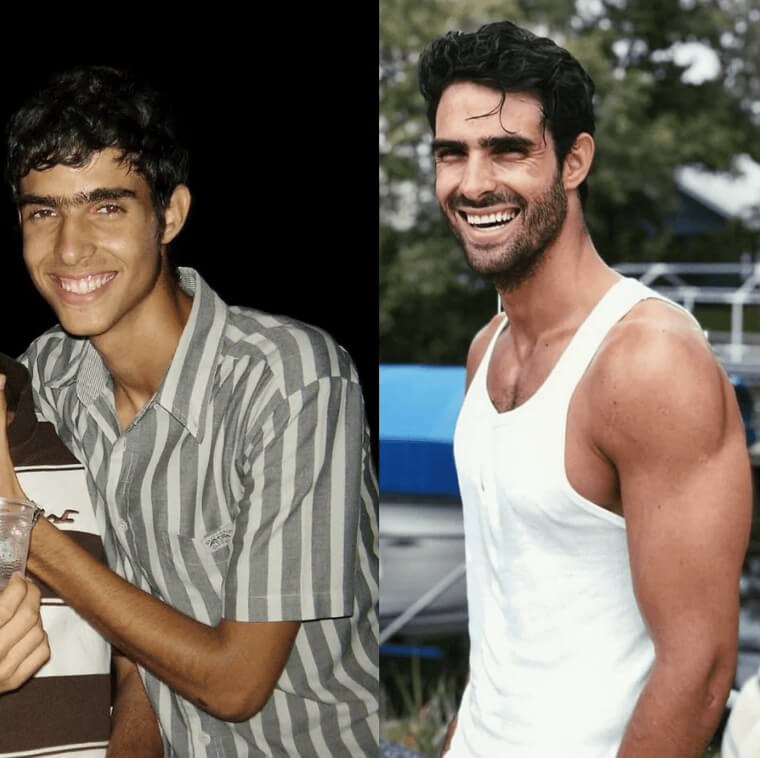 The before and after photo shows how much a little bit of confidence and a healthy lifestyle can uplift a person with time.
Nothing Changed After 10 Years
When this mom saw many people sharing their before and after pictures for the #10yearchallenge, she couldn't pass on taking one with her kids. She picked the most adorable photo and gathered them all together to recreate the cute moment.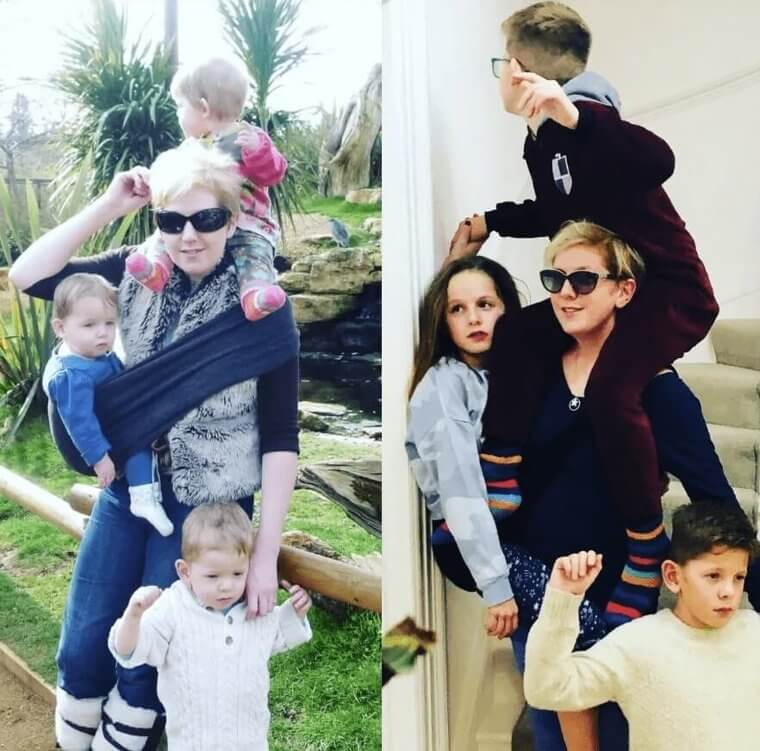 By the looks of it, they were all very familiar with clinging into their momma bear, and the before and after photos couldn't have been more adorable.
The Same Exact Selfie
Now, if this isn't one of the cutest things we've seen in a while, then we don't know what is. This girl found the first "selfie" she ever took and decided to recreate the cute photo a few years later.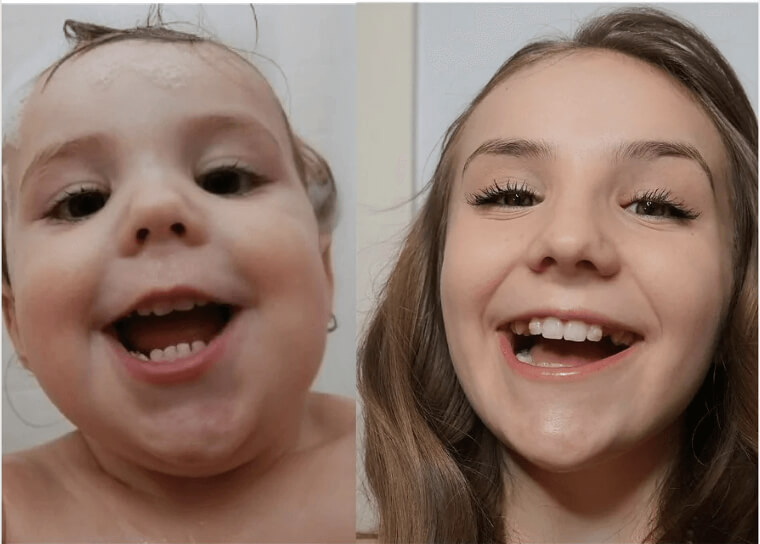 So she grabbed her phone and even made the exact same expression that she had 10 years before. We can only imagine how the photo completely melted her parents' hearts.
Same Bench And Same Fence, 40 Years Later
How lucky is this family for having most members of the family around after a whopping 40 years had passed? The family happily posed for a black and white photo back in the day, right in front of their house.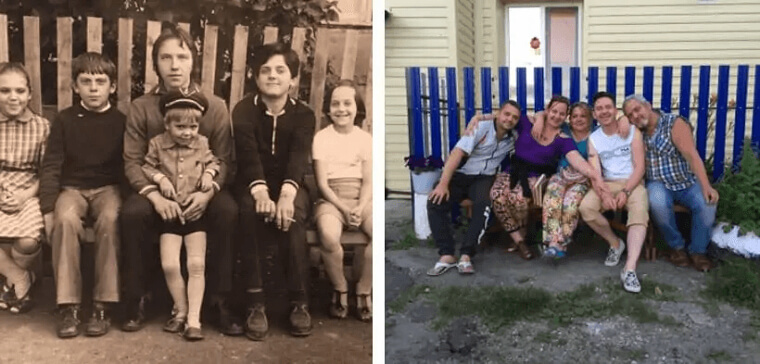 Throughout the decades, they decided to preserve both the fence and the bench of the house, ensuring that everything remained familiar no matter how many years passed. After 40 years, they all got together once again and posed in front of the exact same fence and bench.
Posing With The Second Generation
While we usually see before and after photos of the same people just years later, this family decided to get even more creative and recreated a photo only with a different generation. On the left side, this woman's mother posed with her and her sibling 30 years prior.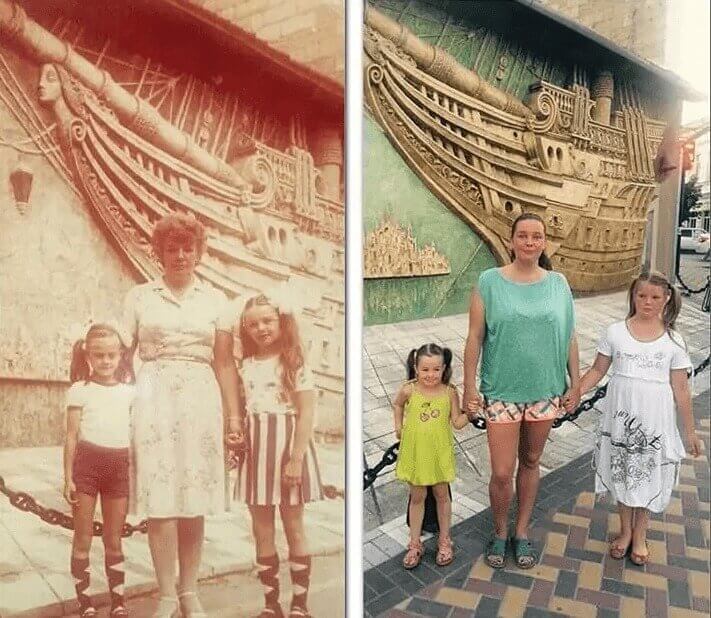 Three decades later, she posed with her own children and even went the extra mile to make the exact same hairstyles while posing in front of the same building she and her mom did.
Same Quirky Girl Squad
Having a girl squad to always rely on is one of the best things that can happen during one's teenage years. And as we can see from these two pictures, this squad certainly did stick to one another, no matter how many years passed.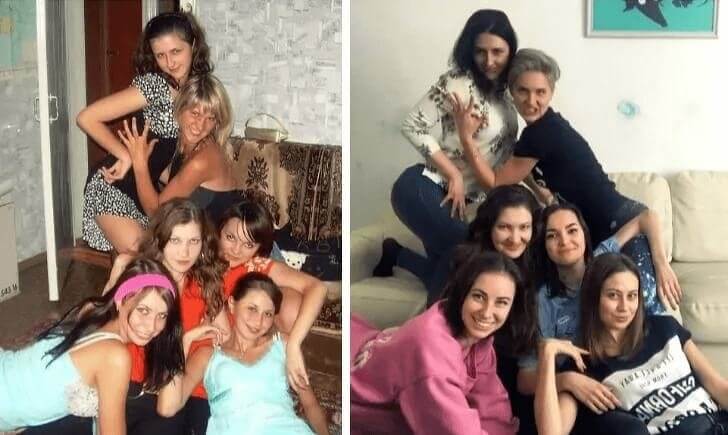 The young women took a quirky photo together when they were only teenagers, and 10 years later, they went ahead and did the exact same poses for a stunning before and after photo.
Gordon Ramsay's Expression Didn't Change A Bit
Gordon Ramsay is one of Britain's most acclaimed chefs and TV personalities, so there is almost no chance that any of us have never heard of him before. The chef is known for his characteristic toughness in the kitchen, which is quite apparent in both old and new photos shared in this collage.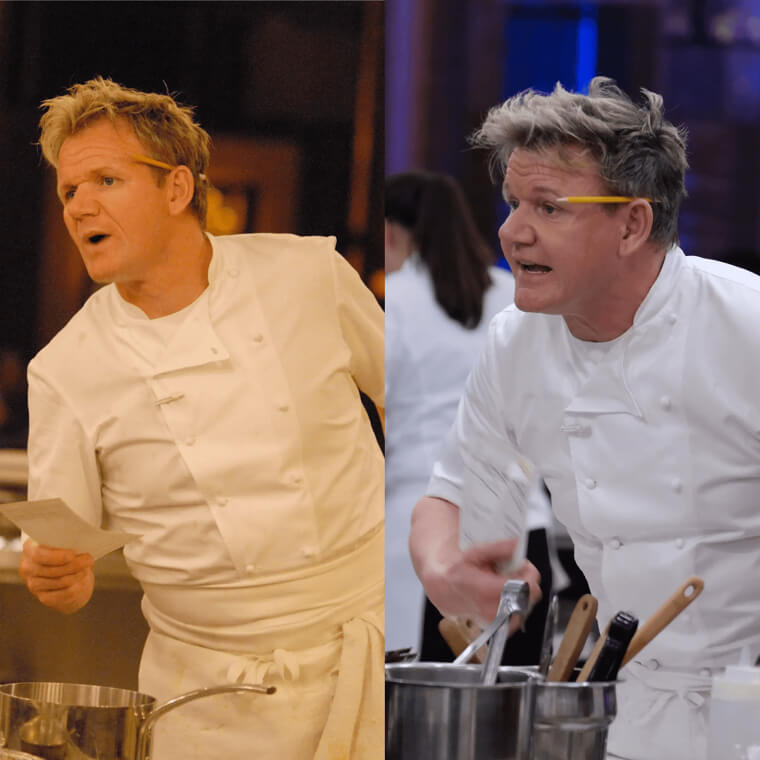 Time has definitely been kind to him though, as he only gained more and more popularity and recognition for his talents during the last decade.
Same Roadtrip 20 Years Later
Family road trips are the best! They are often incredible experiences that create long-lasting memories for every single member of the family. These two siblings were clearly lucky to have traveled all over the country alongside their parents in 1995.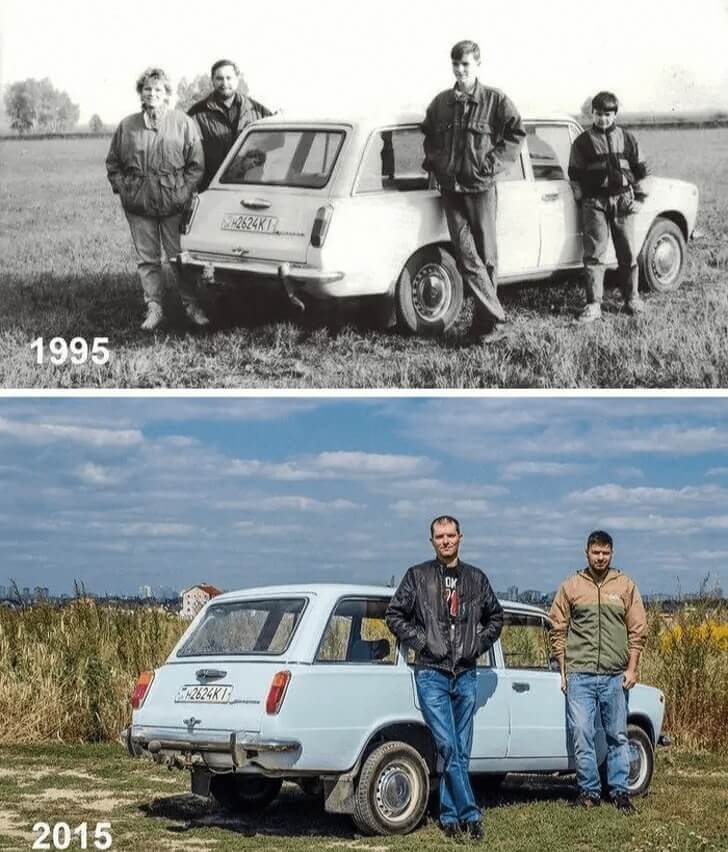 So in 2015, they got together once again but without the parents this time, for another memorable road trip. They even posed next to the same vintage blue car.
Cuddle Buddies Forever
Introducing a new pup to the house when you already have a dog can either be an incredible experience or a nightmare. For this person, things couldn't have gone much better, since their new pup and the older dog bonded instantly.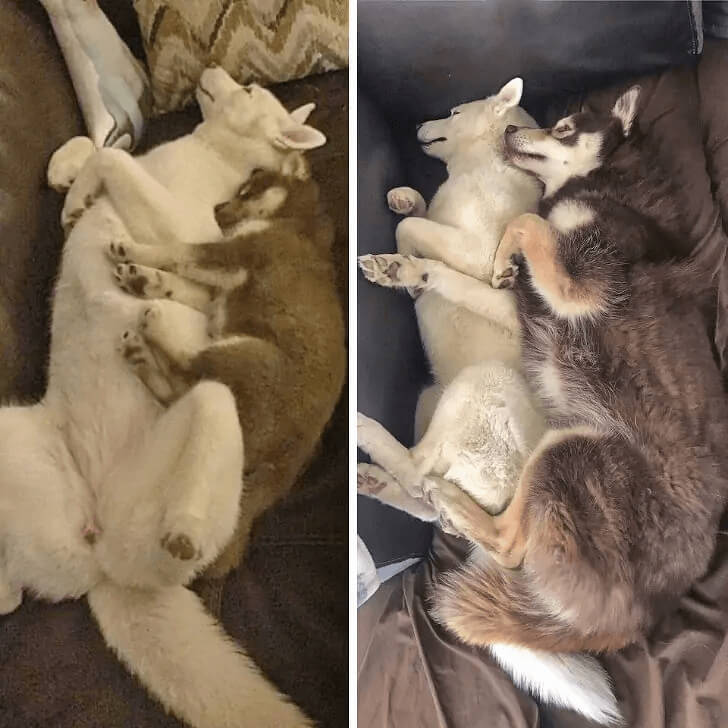 In this cute before and after photo, they show that the two pups have been cuddle buddies since the very beginning, and will probably be together till the end.
Every Stage Of The Same Onesie
This little kid sure is lucky, as her parents were excited to take a picture of her every few months wearing the exact same onesie. Apparently, this baby onesie also doubles as a T-shirt. We just hope she can breathe in it!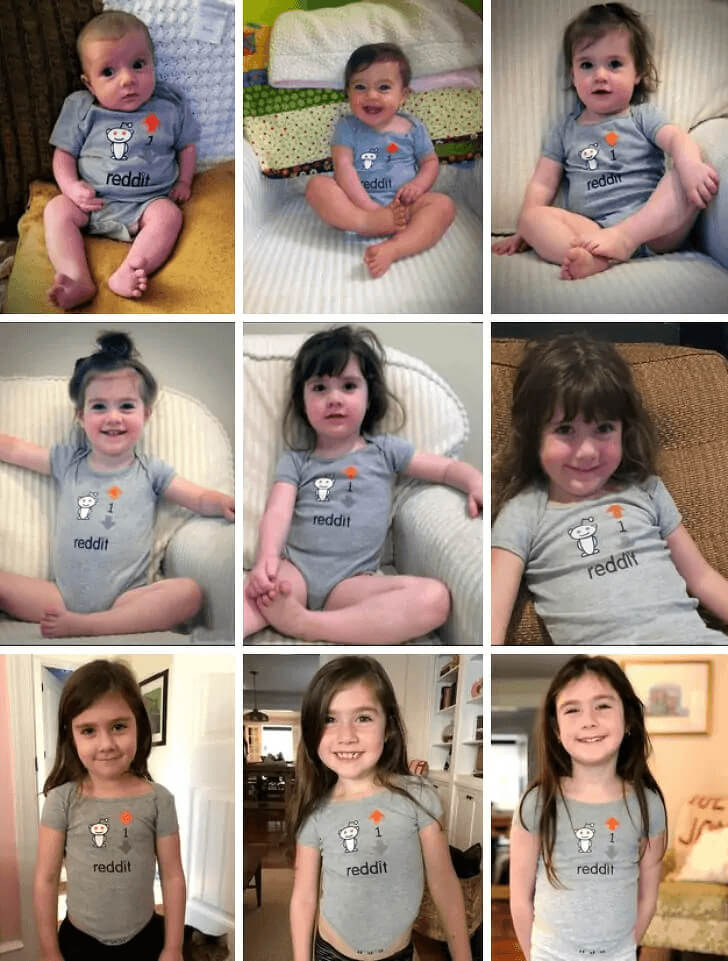 We just wonder if she will require an even onesie shirt for when she grows older. Perhaps she will pass it on to her own children one day?
Standing The Same Way 12 Years Later
This person couldn't handle how their dog stood on the snow in the exact same way she did 12 years before. She got little Georgia when she was only a pup and was excited to see her growing up into the most adorable dog ever.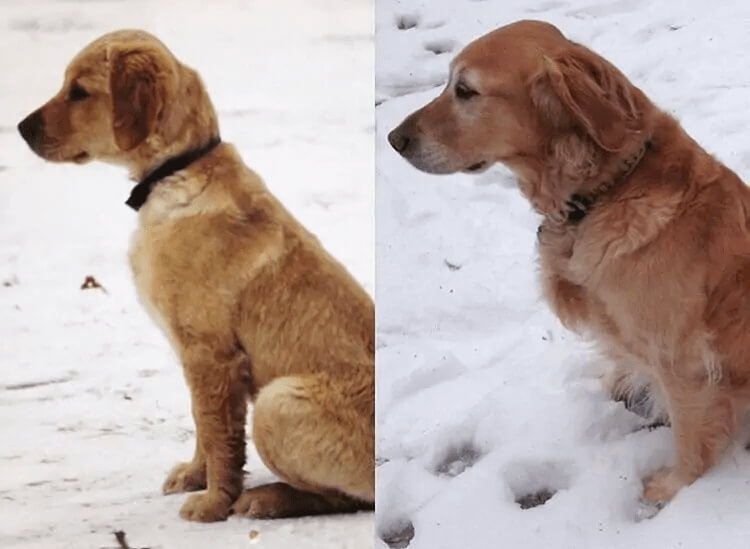 One thing Georgia continued to love doing throughout the years was to weirdly stand in the snow and stare at nothing. You do you, Georgia!
A Huge Lifestyle Transformation
Here's the thing about before and after photos like this one. The girl was already beautiful in the past, but as the years went by, she decided to focus more on a lifestyle that fit her sports and health goals better, allowing her to flourish even more!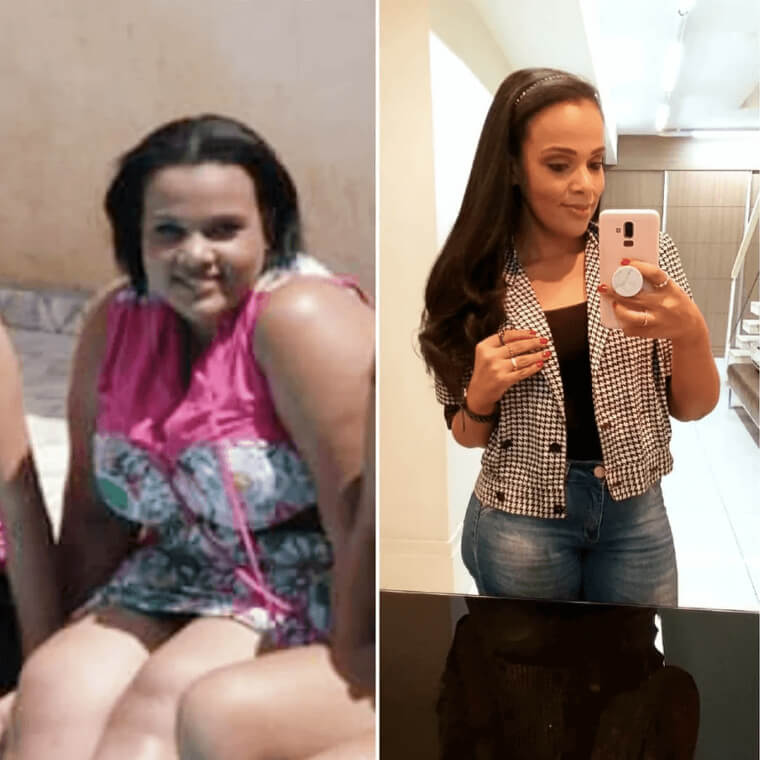 Ten years later, we can see her confidence shining through and how much work she put into feeling good with herself both inside and out. Way to go, girl!
An Artistic Photo Over A Landscape
Now, this is not quite the same kind of before and after photo we've been seeing throughout this article. This person noticed that the black and white picture they had of their family 70 years ago was taken at this exact same lake.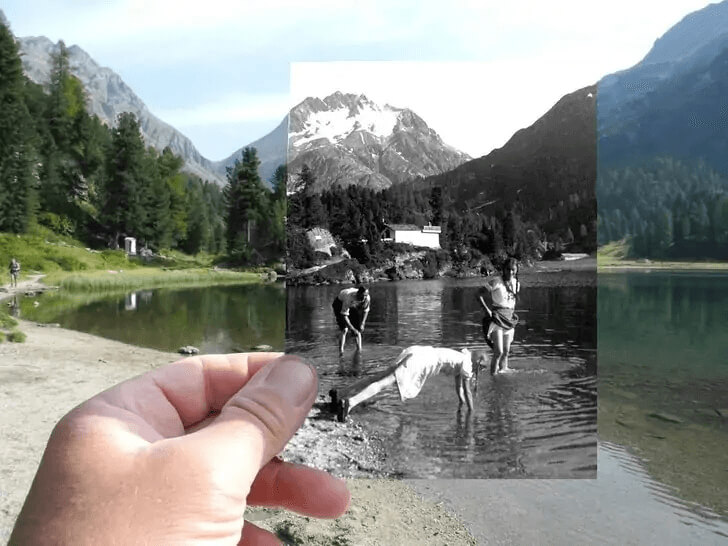 So they put their creative hats on and grabbed the picture, drove to the lake, and placed it perfectly over the landscape. It's a perfect match!
Mastering The Art Of Taking Selfies
Now, this girl certainly did experience one of those incredible glow-ups with the years! She shared a before and after photo of herself as part of the #10yearchallenge on social media, and people could simply not deal with how stunning this young woman grew up to become.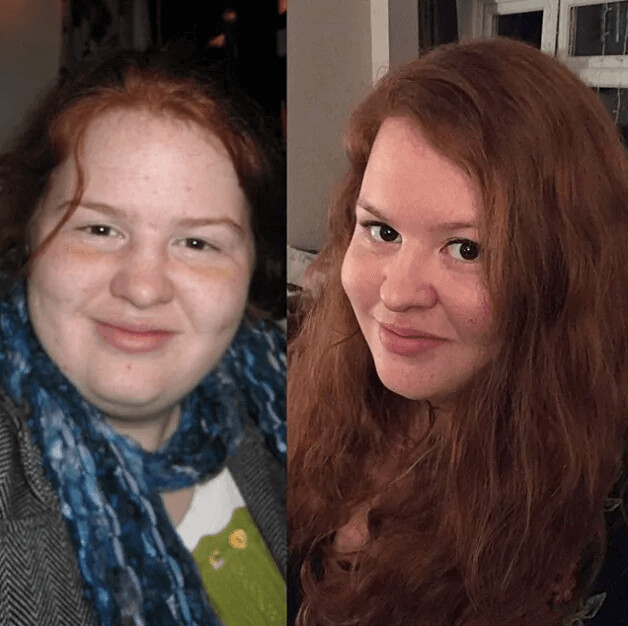 The beauty was always there, but she surely found her place while completely mastering the art of taking selfies. See, time can be your friend!
A Love That Lasts Forever
Here goes another inspiring couple that just brings our hopes up when it comes to love. Love can be such a complicated and painful thing, but long-time couples such as these two just make us believe that real love is still out there.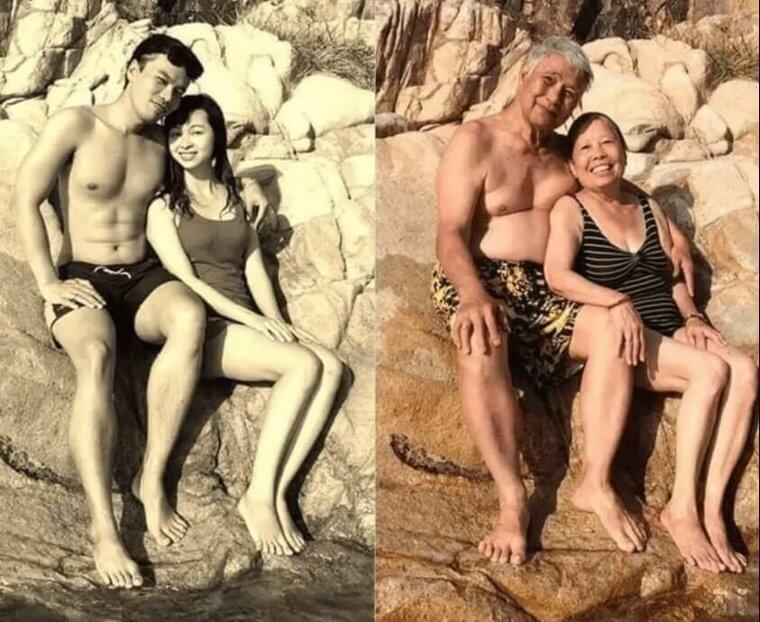 The lovebirds happily recreated a photo of themselves on that exact same rock, only a few decades before. The love and the happiness are still clearly there, and we couldn't be happier for them.
Growing Into A Handsome Young Man
Sometimes, all a person needs is a little bit of time to really embrace their beauty both inside and out. While on the left side, this guy looked like the typical teenager, wearing an oversized white tee and a debatable haircut, on the right, he looks like a completely different person.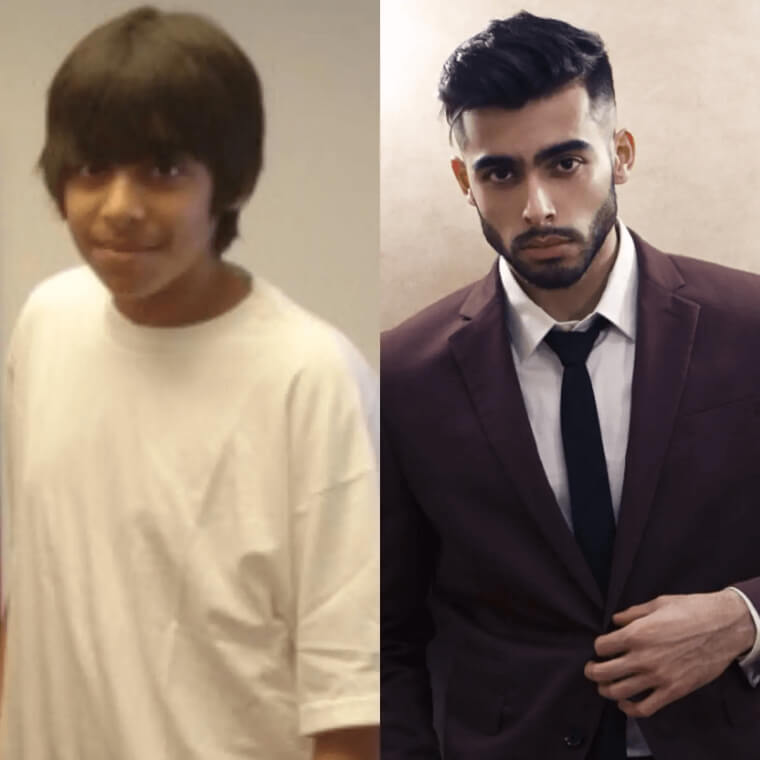 Time was certainly good to him, as he grew up to find his personal style and confidence, and of course, a much more flattering hairstyle.
Cute Doggy Photo Recreation Gone Wrong
It is undeniable that dogs are some of the cutest (if not the cutest) animals out there. They are loyal, they love their owners no matter how many flaws they may have, and they can turn into the biggest goofballs ever.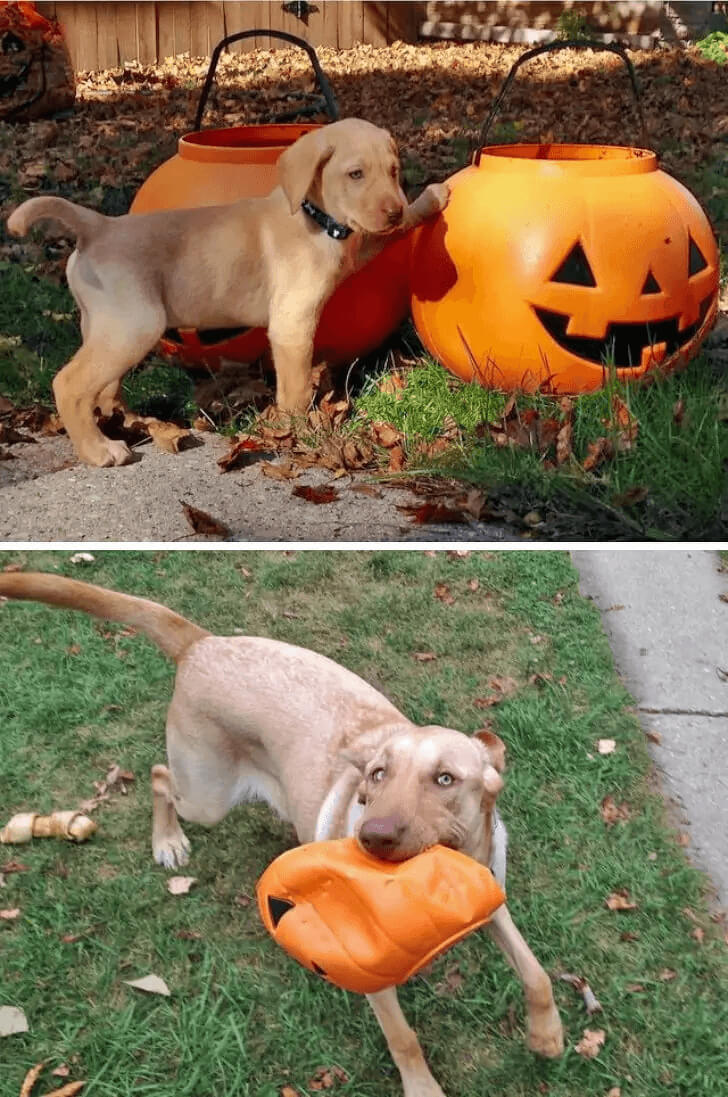 This little goofball certainly brought up his playful style when his parents tried to recreate a photo from when he was a little pup. As we can see, the photo recreation went hilariously wrong.
From A Goofy Kid To A Stunning Young Woman
When this girl posted her #10yearchallenge photo she only wrote: "Can you believe?" as a caption, and we couldn't relate more to what she said. The answer is no, we cannot believe it! Her transformation throughout the years is absolutely stunning.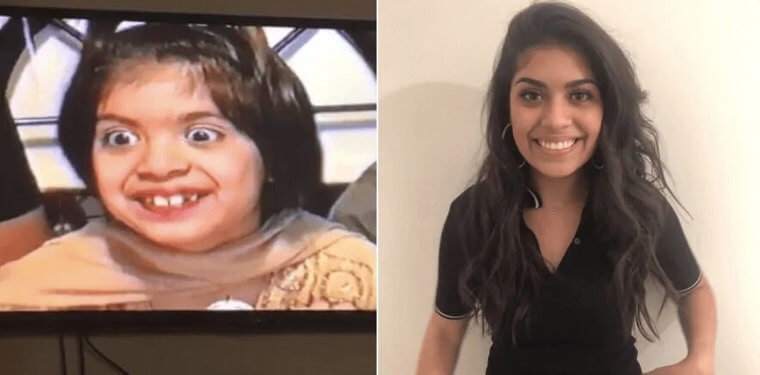 Everything from her hair to her expression changed for the better, but we bet that the goofy character is still hiding in there somewhere.
The Same Photo As His Dad
This guy had been dying to recreate his dad's photo from two decades ago, so he just waited for the right opportunity to head to exact same place and to pull out the same pose as his father.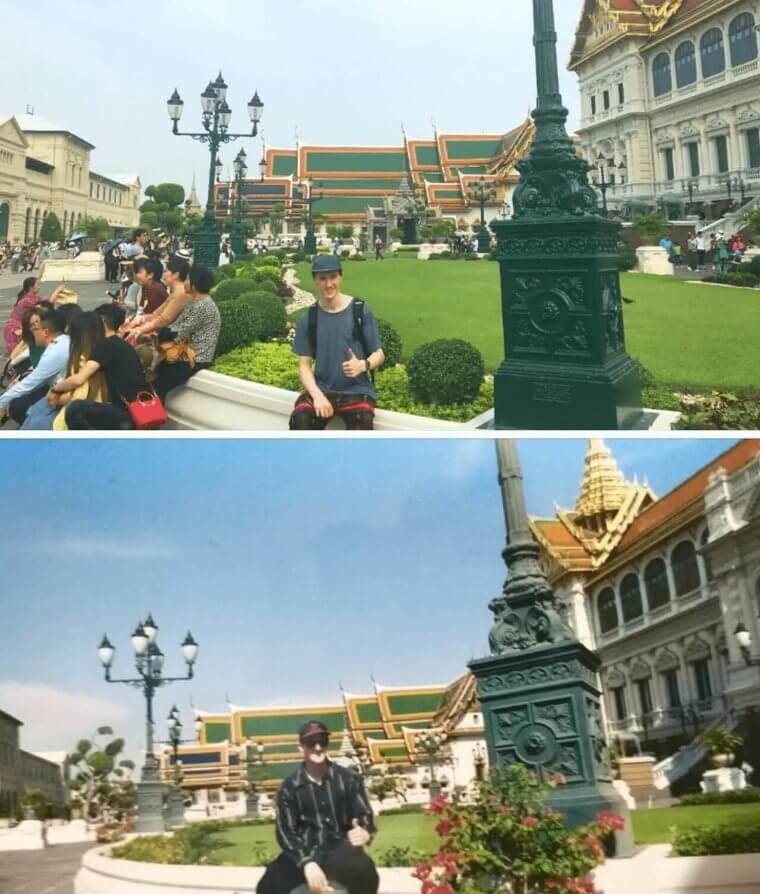 Finally, he was able to honor his dad in the cutest way possible, by sitting in the same place, next to the same monument, only 24 years later.
Ellen DeGeneres Doesn't Seem To Age
It's no secret that Ellen DeGeneres has maintained a very similar appearance over the years, sometimes looking like she doesn't age at all.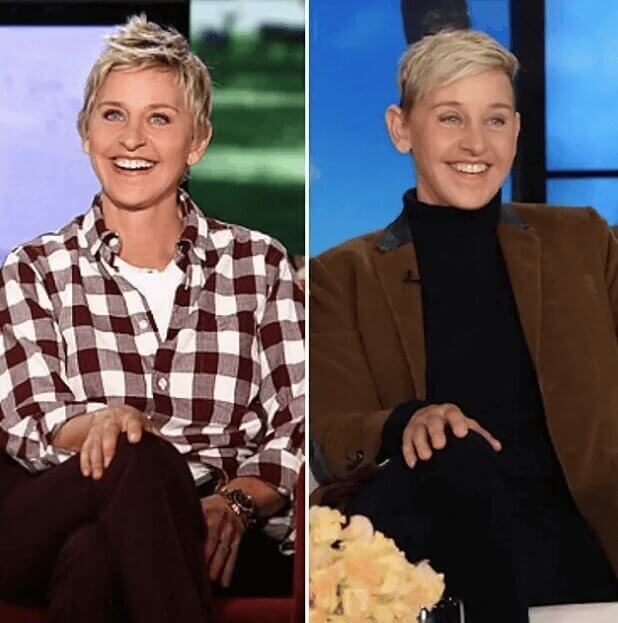 This is particularly interesting because we got to see her growing and flourishing right in front of our eyes over the years, and usually that only accentuates the fact that everyone, even celebrities, gets old. But not Ellen, Ellen doesn't age and this before and after college is the proof.
This Kitty Still Fits
At first glance, one could think that we're either looking at two different cats or that several years had passed between these two photos. But no folks, this is the exact same kitty, only one year later.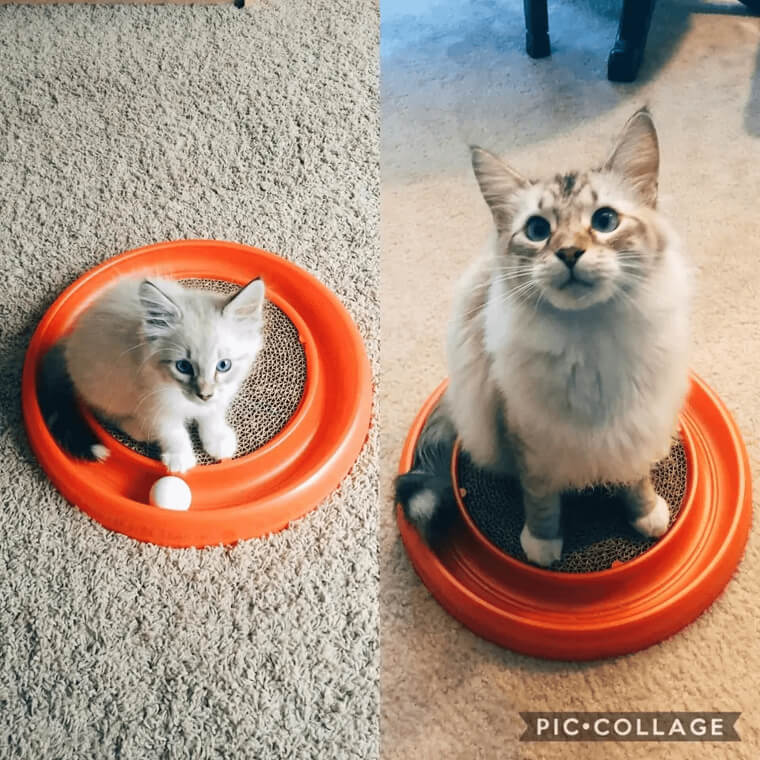 When the family adopted him, he was just a little kitten, and in 12 months, he grew into a full-grown furry adult cat. It just goes to show how much of a difference one year can make.
A Man Who Found His True Self
Here's another photo that shows just how much happiness can come from finally coming out as the person one really is. This man lived a different life in 2009, and he wasn't quite able to express himself as the gender he really identified with.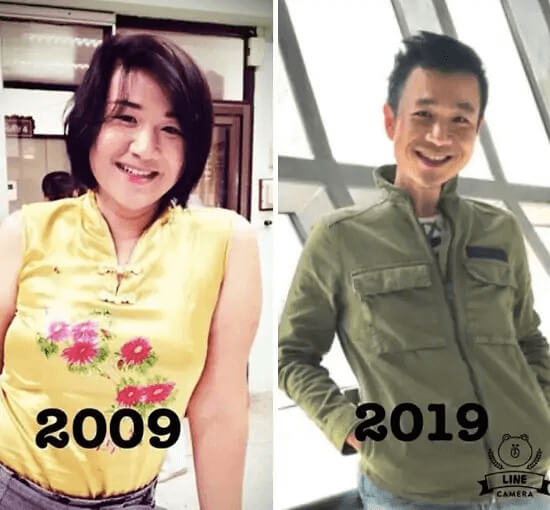 Ten years later he is glowing with happiness, and it seems like he has finally managed to become the person he was always supposed to be.
20 years Down The Line
Mark Ruffalo met his wife, Sunrise Coigney back in 1998, at a one-in-a-million encounter on the streets. He shared in an interview once that at the time, he was really struggling in his career as an actor, but things really started looking up for him after he met his wife.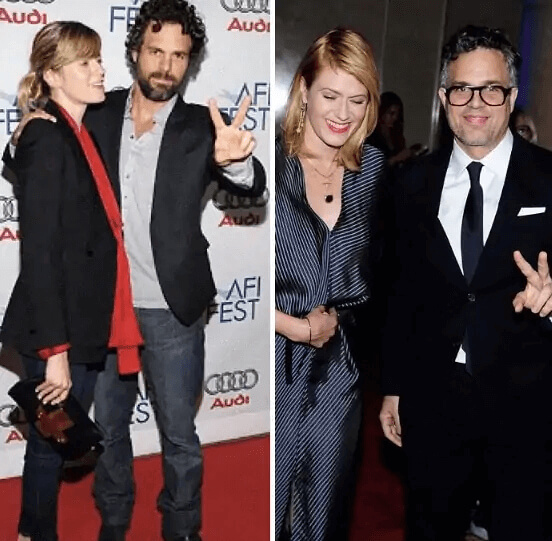 As we can see from this photo collage, 20 years down the line the couple still looks happier than ever.
When Time Is Really Good To You
Do you know those people that seem to be completely unphased by time? Pink seems to certainly be one of them. The singer and songwriter began her career in the '90s, and since then, we have been graced with her presence literally everywhere.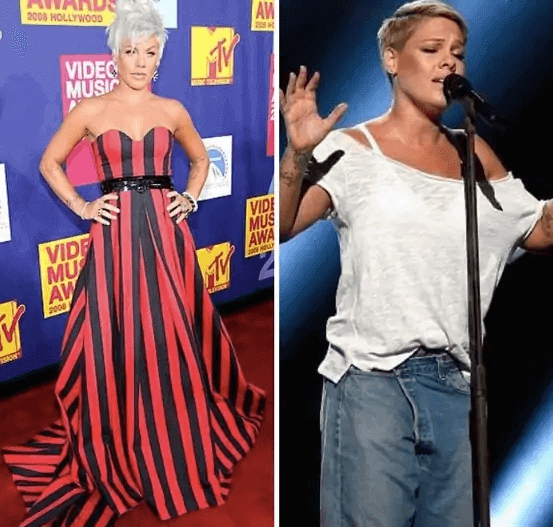 And yet, it looks like almost no time has passed since this picture was taken ten years ago because the singer looks more flawless than ever.
Puberty Just Wasn't For Her
We all look awkward while going through puberty. Our bodies go through a thousand things at the same time, resulting in acne, disproportionate bodies, hormones everywhere, braces on our teeth, and the list goes on.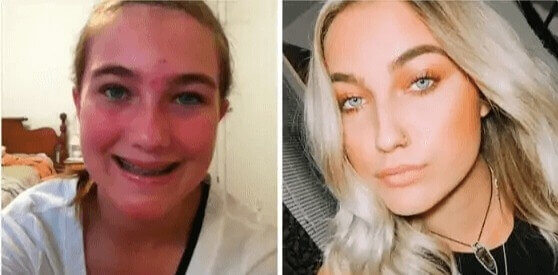 It seems like the girl in this picture definitely did not escape those wonderful puberty moments, but she came out victorious as the picture on the right shows us.
Looking Better By The Minute
Some people look better by the minute, and we feel that the woman in this picture is definitely one of them. We have no idea what the phenomenon is, but while some people start showing signs of aging once they reach a certain age, others just look like they haven't aged one second.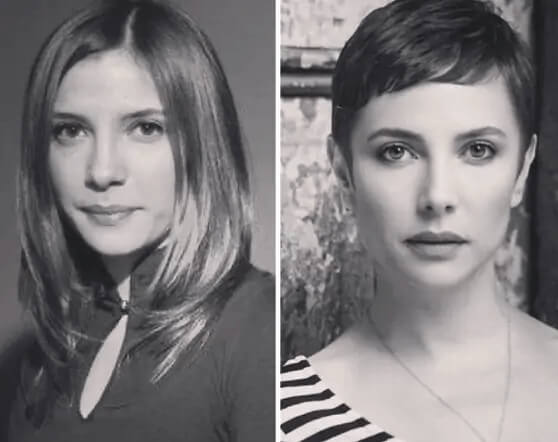 The two pictures in this collage were taken 10 years apart, but we're pretty sure none of us would be able to tell them apart in a different circumstance.
High School Sweethearts
Who doesn't love a cute high school sweethearts story? These two lovebirds started dating when they were both going through an emo phase in high school and even managed to rock similar hairstyles back then.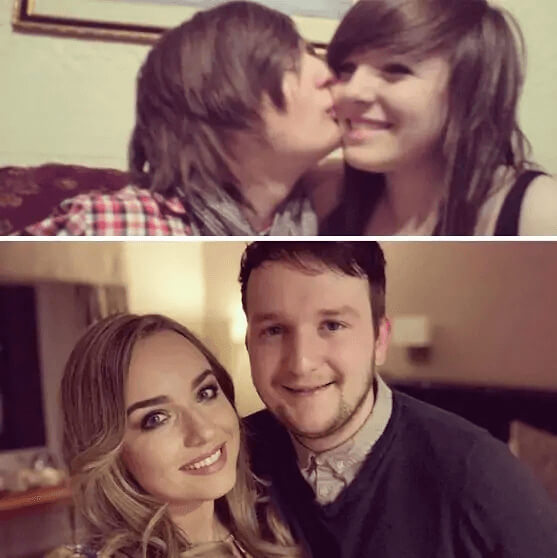 Their love was made to last because 10 years later there they are, posing next to each other will all the love in the world. Good for them!
Reese Witherspoon Baffles Fans With Her Own Before And After Photo
Like other celebrities, Reese Witherspoon couldn't resist sharing a photo of herself 10 years ago, and showing her fans how little she changed in a decade.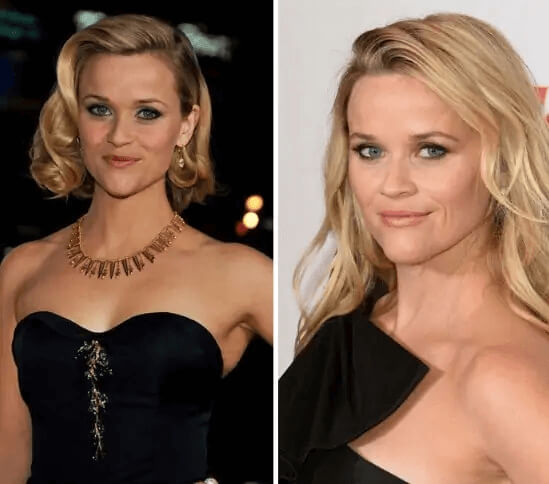 The actress completely baffled everyone, with some fans even commenting "you got younger," and comparing her to the likes of Benjamin Button and Dorian Gray. Though the actress is now over 40-years-old, it seems like she didn't age one second over the years.
Dedication Was Key Here
The side-by-side pictures that this woman decided to share with her friends and family for the #10yearchallenge really portrayed her determination throughout the years.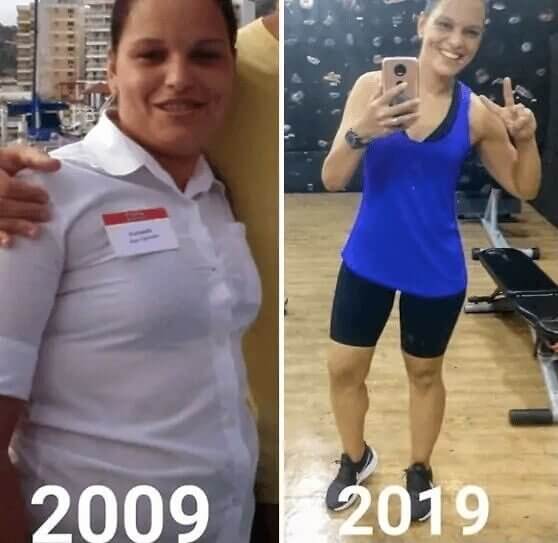 At some point, she decided it was time to focus on her health a little more and to add sports as an essential part of her routine. That's exactly what she did, and she is reaping the benefits of her efforts to this day.
From An Angsty Teen To A Gentleman
Here's another person who was probably really excited about finally saying goodbye to puberty. As the years went by, he finally started feeling like himself. He ditched the long hair, let the beard grow, and changed his style to accentuate his character a bit more.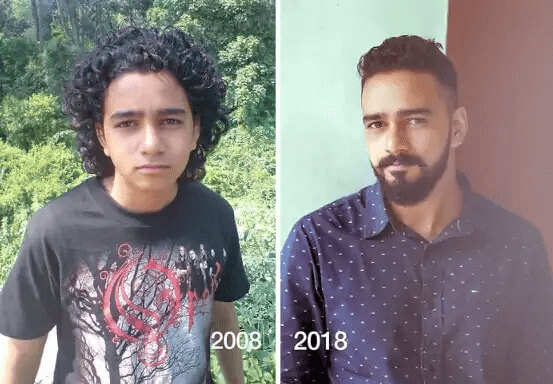 Of course, everyone was incredibly proud of his growth when they saw the before and after picture he shared online.
Siblings Who Stick Together
Growing up with a sibling, be it older or younger can be one of the coolest experiences one can have in a lifetime. There are fights, of course, but there are also beautiful moments that no one else in the world will have with you besides your sibling.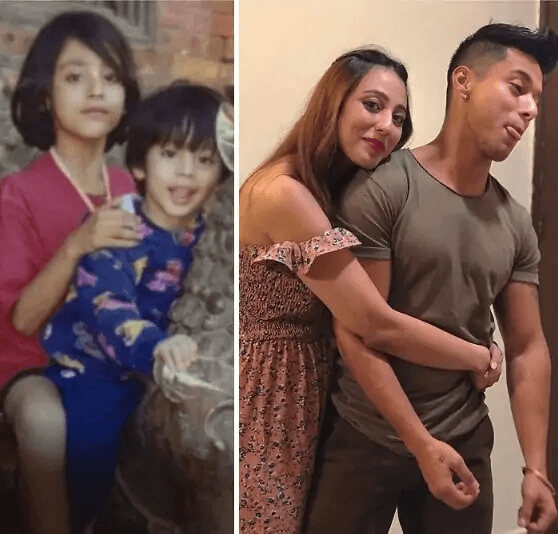 These two siblings shared an adorable photo of both of them hugging each other and also showed how they both managed to get a wonderful glow-up as the years went by.
Finding Her Ground
We'll admit it, this girl was undeniably beautiful back then, but her glow-up came with so much more confidence and grace, that we can't help but say that time was essential for her.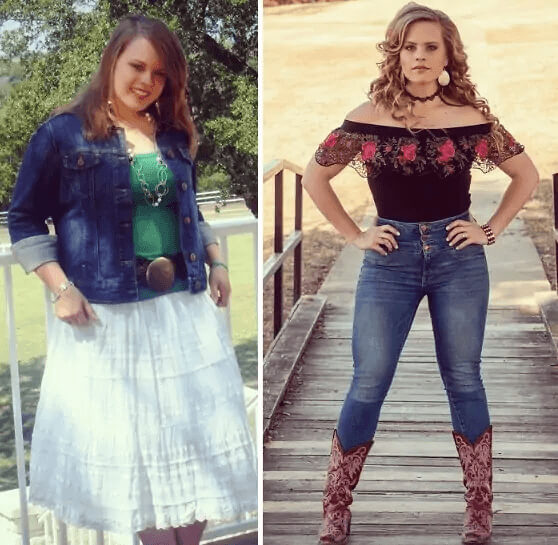 The then and now picture shows just how much she needed to find her ground in order to let that personality shine, and every single person who saw the transformation had to give her props for it.
A Couple Who Sticks Together
If you're into hair, self-growth, and youtube vlogs, then chances are that you know pretty well who Mimi and Alex Ikonn are. The serial entrepreneurs/YouTubers/Influencers are known worldwide for their traveling videos and their active social media presence.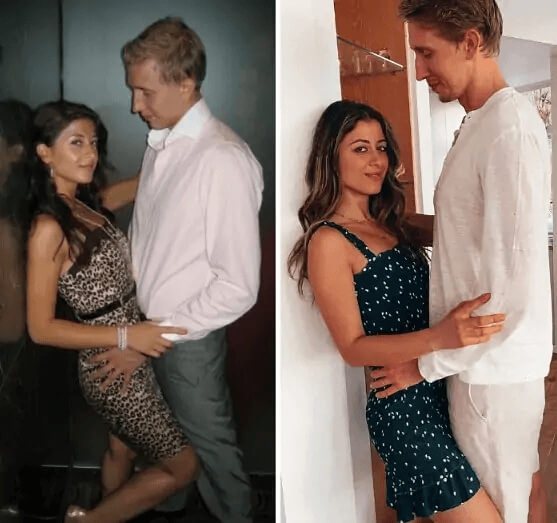 They have been together for over a decade, and are one of those cute reminders that couples who work together can in fact thrive together.
Besides The Hair Color, Everything Else Looks The Same
Jessica Biel was another celebrity who joined the viral #10yearchallenge a while ago, and every single person who saw her then-and-now collage had to be in awe.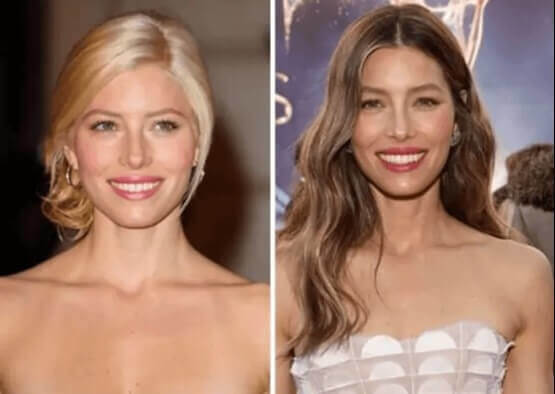 The actress seems to not have aged at all throughout the years. While she was already absolutely beautiful back then, something about time made her even more stunning. And of course, it doesn't hurt that she is incredibly talented.
One Pack For Every Year
It's really inspiring how people can find the motivation to change their lives in a matter of days. It takes time to break down habits, and even more time to build new ones. So when we see a before and after picture like this one, we can't help but feel moved.
We bet that the transformation didn't happen overnight and that a lot of work was put into becoming the man he is today.
Looking Better With Age
Some people just look better with age, and that's not to be mean, it's just the way that it is. Something about the combination of the hair, a little bit of grey scruff, and a very happy smile are really working out for this guy who also shared his then and now photos online.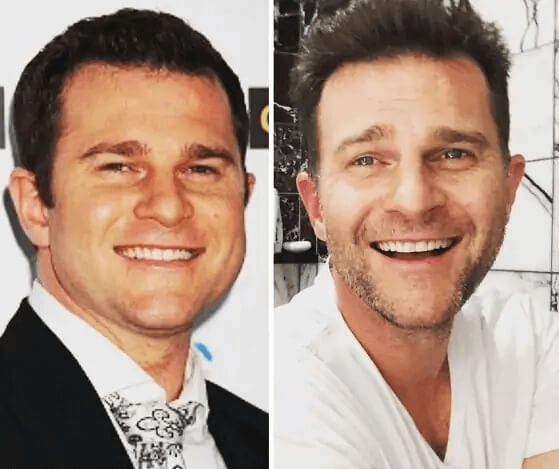 You know the expression "you age like fine wine?" Well, this guy sure does, and we can't wait to see what he looks like in another 10 years.