Movies and TV shows are full of bad guys and horrible characters who typically play the antagonist or villain, but there's only one thing worse than them. The character who seemed genuine and kind, a hero if you will, and then shockingly turned out to be nothing like you expected. Maybe you still love some of these characters, but once you read this, you'll realize they are actually unlikeable. Keep reading if you're ready to change everything you thought you knew about these main characters.
Grandpa Joe in Willy Wonka and the Chocolate Factory
Willy Wonka and the Chocolate Factory is a classic film full of surprises and sweet endings. Charlie is from a low-income family, and his parents care for all four of his grandparents. Although little Charlie is close to his Grandpa Joe, there's something fishy about the guy. When Charlie wins a trip to the chocolate factory, Grandpa Joe suddenly jumps right out of bed. But wasn't he bedridden for decades?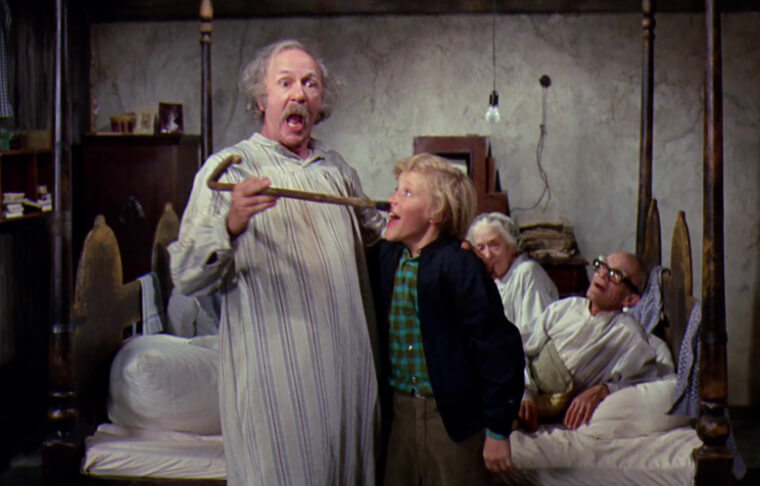 You would've never expected Grandpa Joe to be a bad guy, but his actions are pretty selfish. He could've helped his family all along yet played sick and had the audacity to suddenly become healthy when a trip to Wonka's factory was on the line.
Carrie in Sex and the City
Sex and the City became one of the most influential shows of the 90s and early 2000s. The main characters are recognizable globally and changed how people thought about single and independent women. Yet the show's main protagonist, Carrie Bradshaw, may not be as innocent as people think. You are led to feel bad for her relationship troubles, but it's obvious she's entitled, never listens to her friends yet complains they don't give her advice, and even cheated on her boyfriend, Aidan.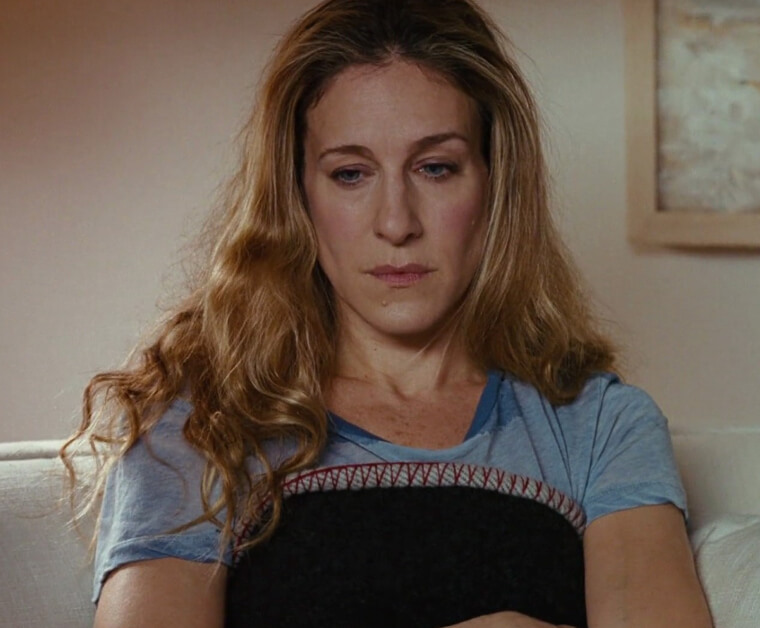 Maybe Carrie had terrible luck, or perhaps she wasn't that great of a person and consistently made horrible decisions that fueled her own pity party.
Rachel in Friends
Everyone loves the sitcom Friends, and though it debuted almost three decades ago, people are still obsessed with the characters. Rachel is one of the most iconic roles to come from this show, known to be a sweet person. But can you actually believe that? It may seem there's no way she's terrible, but don't forget she was a bully in high school and jerked Ross around their entire relationship, yet it was always somehow his fault.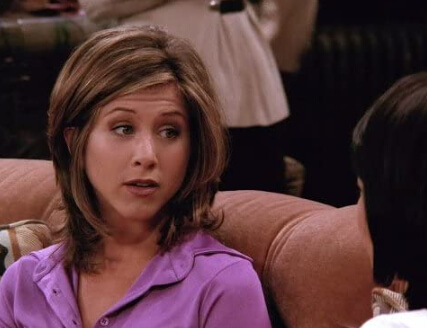 Even when Ross finally moves on, during his wedding day to another woman, she suddenly shows up to remind him of what he lost. How inconsiderate is that?
Ferris in Ferris Bueller's Day Off
Ferris Bueller was the ultimate hero to every kid that dreamt of skipping school and having fun with their friends. But he actually wasn't that innocent. He lies to his parents and principal and convinces his hesitant friend to join and drive his father's rare Ferrari. At first, he seems like a kid who just wants to have fun, but now you realize he manipulated his best friend into doing something he didn't want to do in the first place.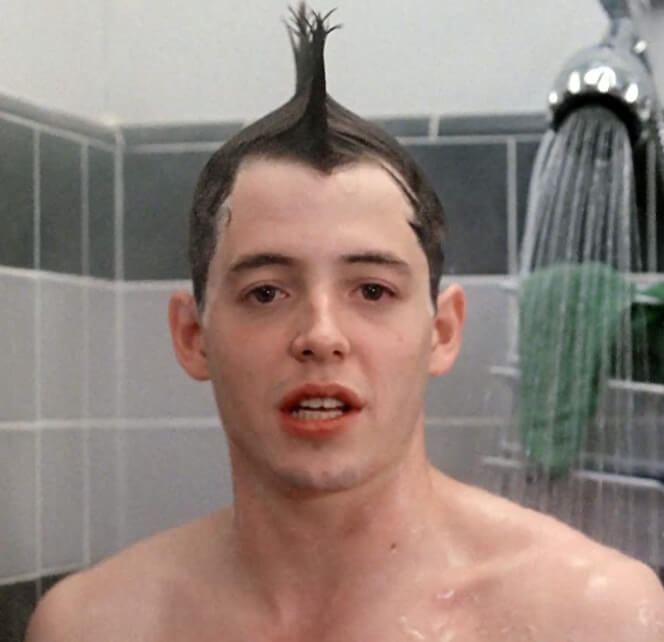 As for Principal Rooney, he's painted as the bad guy, but really he was trying to do his job and not let this chaotic kid ruin his life. How could people have interpreted this movie so wrong?
Mrs. Doubtfire in Mrs. Doubtfire
There's no way Mrs. Doubtfire isn't just a simple family comedy. It's supposed to be about a divorced dad who disguises himself as a female housekeeper to spend time with his kids because their mother has full custody. But that couldn't be further from the truth! He is bitter and wants to sabotage his ex-wife's new relationship, even as far as sneaking pepper into the guy's food, knowing he's allergic to it.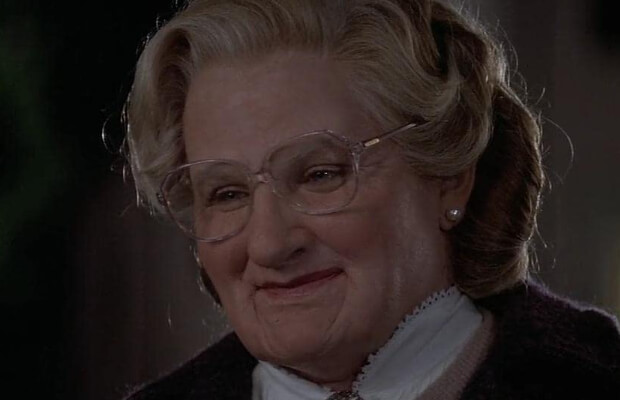 This film is shockingly dark; he nearly killed the poor guy. Not a smart way to prove you're capable of custody over your children.
Will Schuester in Glee
Glee became famous for its many covers of hit songs and lovable cast of misfits that found their safe space in high school. Will Schuester was voted teacher of the year and known for believing in his students when no one else would. But really, he was demanding and hard on only his talented students, projecting his own desires for success onto them. Was it not obvious he was concerned with living vicariously through these high schoolers rather than genuinely helping them?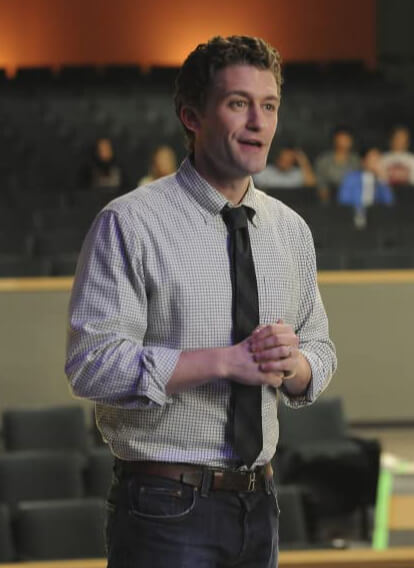 He may have appeared helpful at first but was way too involved in their personal lives. Not a very acceptable thing for a teacher to do. 
Annie in Bridesmaids
Everyone rooted for Annie in the hilarious movie, Bridesmaids. She struggled after her bakery went out of business and was single and depressed. Her best friend was getting married and asked her to be the maid of honor, yet Annie found a way to mess up all the festivities. She was overcome with jealousy of the bride's other friends and managed to ruin every event for her wedding. What kind of best friend is this?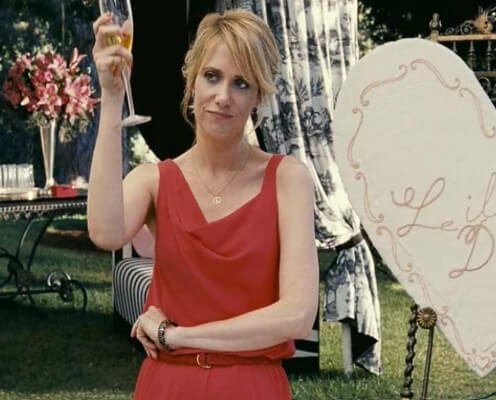 Though you feel sad for her and want her to get her life together, it's not cool that she let it get in the way of her happiness and responsibilities for her best friend.
Glinda The Good Witch in The Wizard of Oz
You were tricked as a child into believing that the Wicked Witch of the West was the wrongdoer in The Wizard of Oz. The truth is one person is responsible for all the problems that Dorothy encountered, and it was Glinda! Dorothy only wore the red slippers that rightfully belonged to the Wicked Witch of the West because Glinda transposed them to her feet! Why would she put the poor girl in this horrifying position?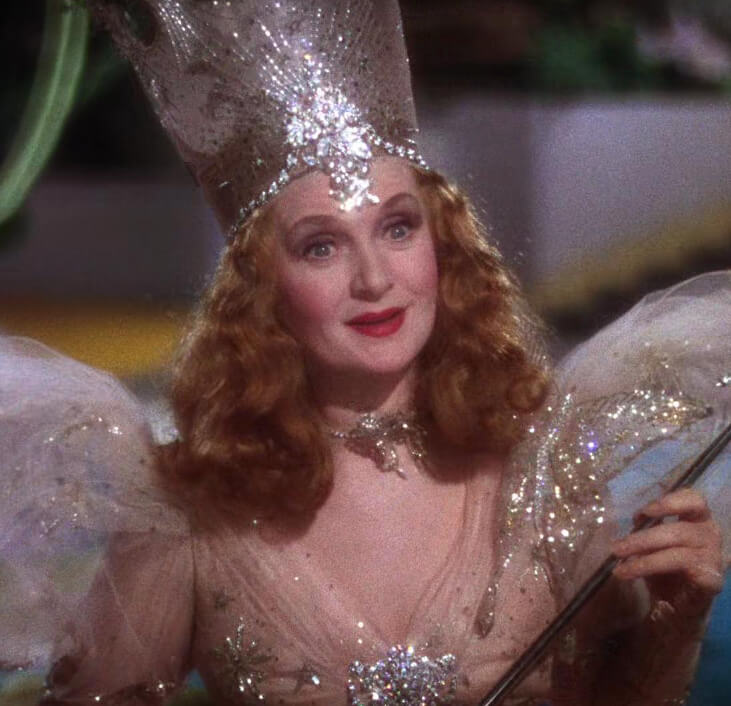 Truthfully, it seems like Glinda perfectly manipulated the situation so she would look harmless. Dorothy was just a young girl that shouldn't have been a part of their fight.
Bella Swan in Twilight
Twilight astonished the world when it captivated teen audiences everywhere with its forbidden love story. Bella Swan was just a young sad girl who felt lost when she surprisingly met Edward, the vampire, and they fell in love. You want to root for her, but in reality, she is so self-absorbed and doesn't care how she hurts others. She ignored her friends and neglected her father because she was obsessed with gaining this boy's attention.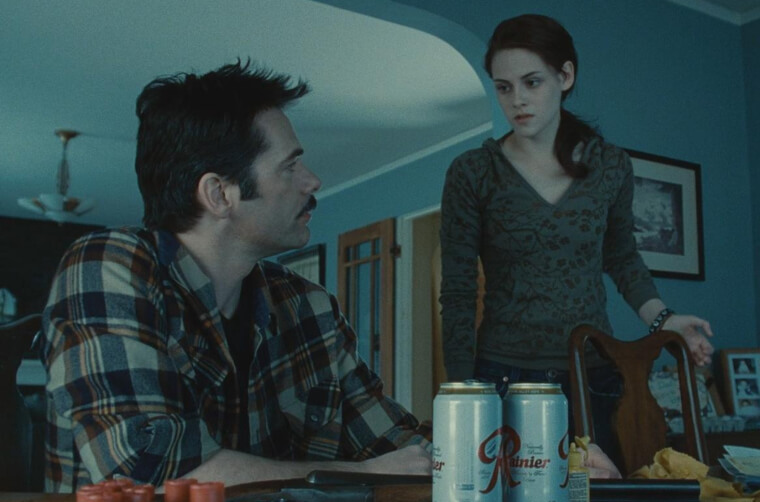 Though she doesn't care enough about anyone else to consider their feelings, she's still somehow considered the victim. Though she really ends up becoming an unlikable character.
Sophie Sheridan in Mamma Mia!
Mamma Mia! is a fun, light-hearted musical until you realize it really isn't. Sophie invites all of her mother's ex-lovers to her wedding without telling her! She wants to know who her birth father is and thinks this is the best way to reveal it. But why would you force a situation like this, humiliate your mother and do it all around your wedding? It's simply an immature and inconsiderate act.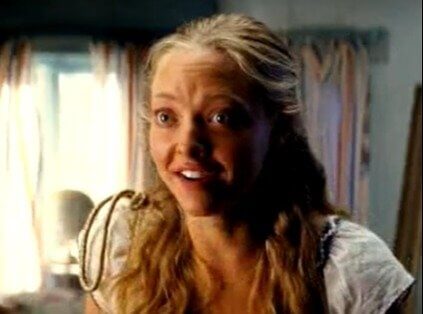 The music from this film may be great, but Sophie's behavior cannot be excused. She maintains her innocence throughout this but should've taken some responsibility for crossing many boundaries.
Michael Scott in The Office
The hilarious character Michael Scott is played by Steve Carell, who dominates the iconic show The Office. Some would say Michael Scott is the world's best boss, friends with his employees, and constantly joking around. But he actually was one of the worst bosses TV has ever seen. He consistently crossed people's boundaries and was inconsiderate of his employees. Though he was funny throughout the show, no one would actually put up with him in real life.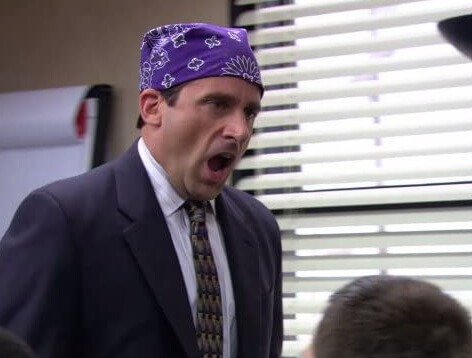 Michael Scott was arguably the worst character on the show. It's hard to watch certain scenes sometimes because of how awful he treats other characters. 
Rory Gilmore in Gilmore Girls
Gilmore Girls has been a fan favorite since it first aired on TV. Being best friends with your mom sounds fantastic, but this show demonstrated a pretty unhealthy relationship. Rory wasn't as friendly as people would like to believe. She comes off as a book nerd, reliable and kind, but she treats her mom, Lorelei, terribly. She constantly had boy troubles and took out all her stress on her mother.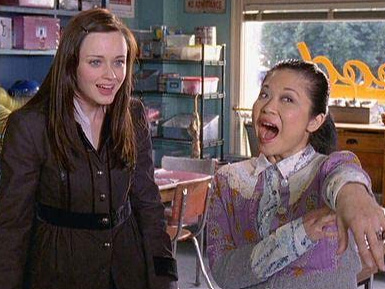 Rory started Gilmore Girls as a likable girl who appeared to have good morals. But by the show's end, you realize she went from humble to entitled.
Mark in Love Actually
Love Actually is a funny yet emotional romantic comedy that has become a classic over the years. Mark is known as the underdog in this story, sweet and hopelessly in love with his best friend's wife, Juliet. But hello, did anyone catch that? He is in love with his best friend's new wife. That's not sweet; that's crossing every line and disrespecting his best friend. People seem to forget that this guy isn't an innocent protagonist but a villain in the making.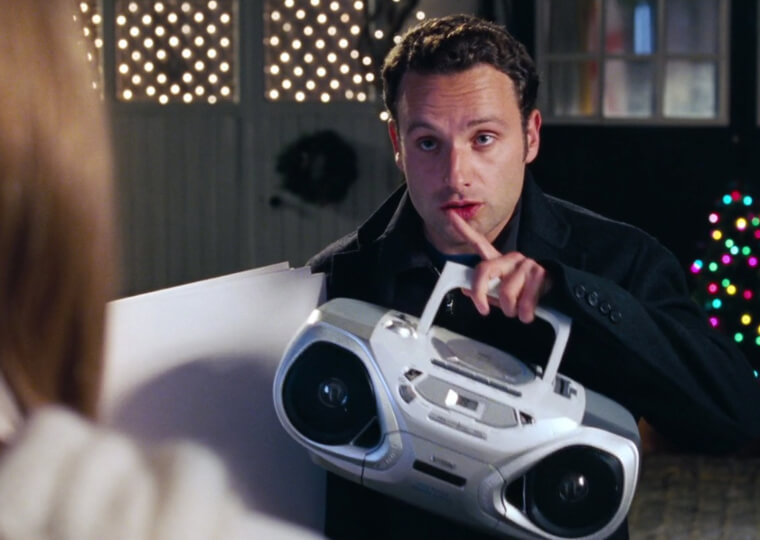 People fall in love with people they can't have all the time, but a married woman who happens to be married to your best friend is just wrong.
Olly in Game of Thrones
Olly may be just a young boy, but there are some good reasons why he turned out to be one of the most unlikable characters from the incredible series Game of Thrones. It's pretty easy to hate this character considering he was involved in the killing of everyone's favorite hero, Jon Snow. Some could interpret this as Olly being manipulated and impressionable because of his age, or maybe he was just evil.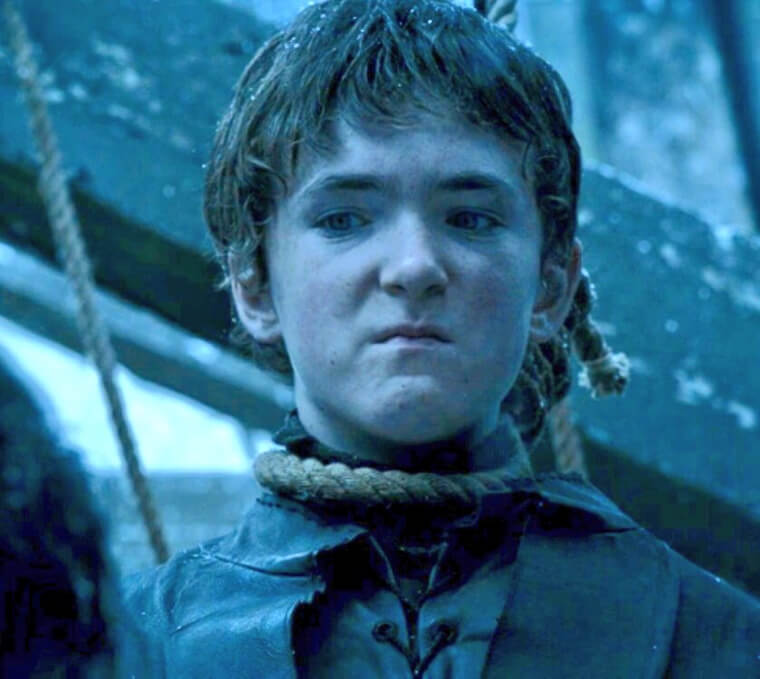 Many fans were hoaxed into feeling sympathy for Olly, but he really was just a spiteful and vindicative boy who enjoyed getting his revenge. 
Emily in Emily in Paris
It's time to get serious about Netflix's Emily in Paris. It might've been successful, with tons of people boasting about the show, but the main character Emily is unbearable. She's portrayed as a naive American girl who landed her dream job and moved to Paris. But why is she getting a pass for all the annoying and selfish things she does throughout the seasons? Do you remember what really solidifies her place as a horrible character?
She sleeps with her best friend's ex-boyfriend and never bothers to learn French even though she moved to France. Emily is simply careless, not naive.
Ross in Friends
No one can forget the ultimate sitcom that revolves around six friends, one coffee shop, and endless hilarious moments. Ross is one of the main characters you're led to feel sympathetic for, but he's full of red flags. It's time to stop romanticizing him just because he's nerdy and nice. He's obsessed with Rachel and dates one of his students and cheats on Rachel but claims they were on a break!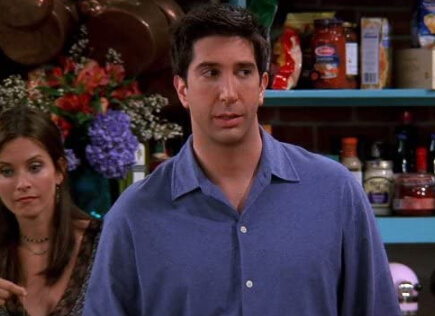 Ross always has weird excuses, but the truth is, he was just not that great. He may have been portrayed as a regular nice guy, but in reality, he was selfish.
Maverick in Top Gun
Tom Cruise plays a Navy pilot named Maverick in the highly praised film Top Gun. Despite being in the military, he has a problem with listening to authority, which is kind of the whole point of what you're supposed to do. He has a huge ego and anger issues. Though he is delegated tasks that require the skill and confidence of a hero, he seems to be his own villain in this story.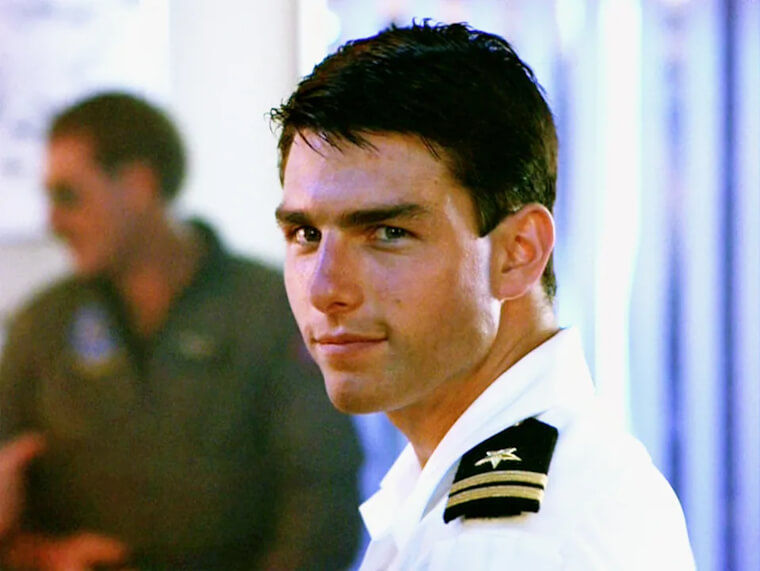 He makes incredibly dangerous choices throughout the film that put people's lives at risk. His character simply does not leave a good impression.
Sabrina in The Chilling Adventures of Sabrina
The Chilling Adventures of Sabrina was a whirlwind of dark and eerie scenes filled with teen angst. However, Sabrina is a young girl portrayed as a hero in almost every episode, saving herself, her friends, and her family from numerous villains. It appears as if the majority of bad things that occur are her own doing. She rarely takes responsibility and seems to stir up trouble because of her boredom and hero complex.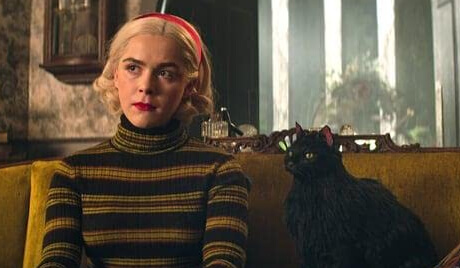 Sabrina always thought rules didn't apply to her and that she could outsmart everyone else, but it often just hurt people.
June in The Handmaid's Tale
The Handmaid's Tale is a disturbing take on society if fertile women were enslaved just to produce babies. June was captured and enslaved for this very reason. At the show's beginning, you feel bad for her and want her to escape. But as much as her story is horrifying and traumatic, as the season's progress, you can't help but notice all her character does is make mind-boggling decisions that continuously get people killed.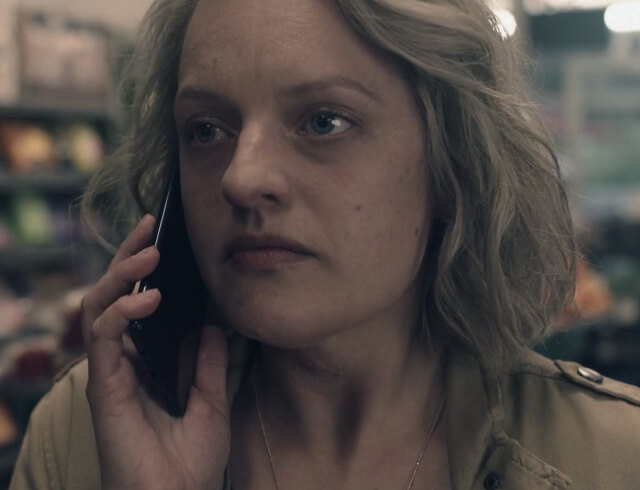 The more heroic the show makes June, the more she becomes the kind of character who is difficult to root for. June constantly endangers everyone around her. 
Claire Dearing in Jurassic World
Claire is the work-obsessed manager of Jurassic World, who strangely displays zero concern about the creation of the Indominus Rex, which is the evilest dinosaur ever who regularly kills just for fun. She must become a hero to save the lives of the visitors and her nephews. Yet she's unbearable and mean throughout the whole movie. She even wore heels the entire time, which makes no practical sense at all.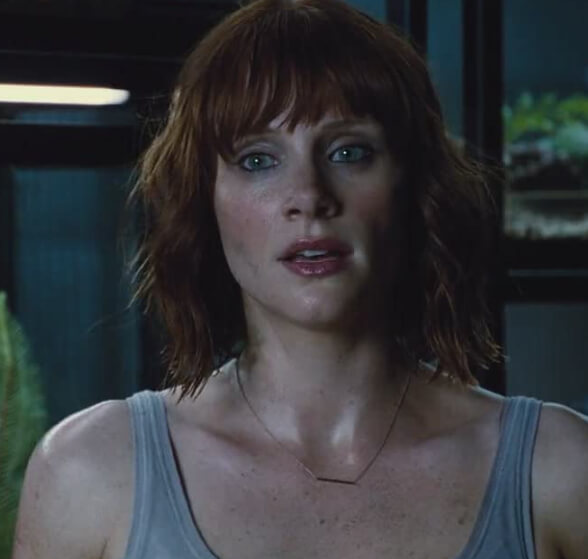 Though she's supposed to be an innocent and likable character, she brings tension and attitude to those around her, and it genuinely uninterested in the people who love her.
Eric Forman in That '70s Show
That 70s Show was a longstanding sitcom that many people came to love. Eric Forman was the main character of the group of friends this show revolved around. He was seen as goofy, funny, and friendly. But don't be so quick to glaze over what he did. He was insecure and always got into trouble, looking for an escape route by throwing his problems onto his friends. He also left his longtime girlfriend, Donna, at their wedding rehearsal.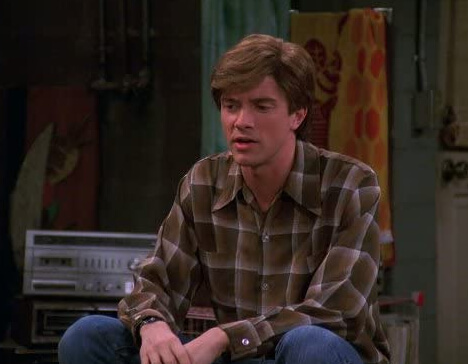 These aren't precisely the qualities of a heroic man who always looks out for his friends and family. In fact, he only looks out for himself, which is why he's not that great of a guy. 
Piper in Orange Is the New Black
When you're first introduced to the character Piper in Orange Is the New Black, she is portrayed as innocent and different from the other girls. She is not meant for prison life and seems naive and scared yet privileged and oblivious to life's hardships. Yet as the series continues, you realize she's the worse of them all. She treated the people around her horribly and did one particularly inexcusable thing.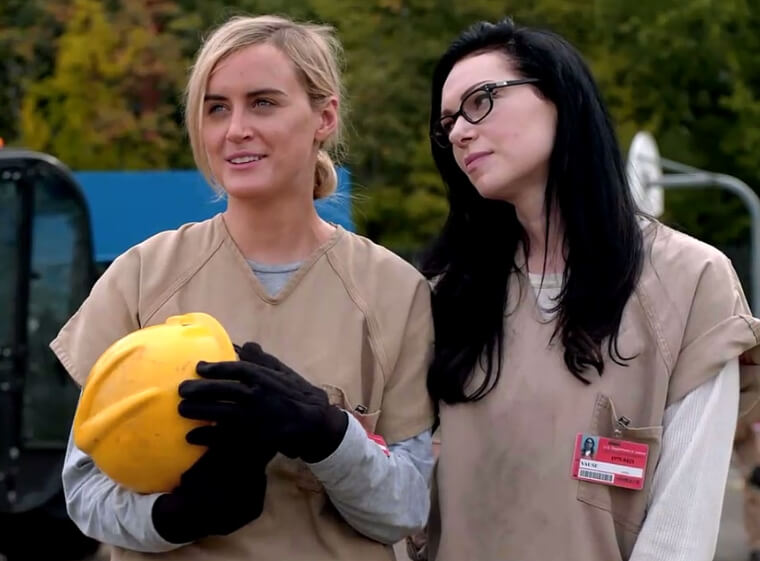 She got swept up into the group of neo-nazis in her person and did absolutely nothing to separate herself from them. Whether or not she agreed with their ideology, she didn't stand up to them.
Happy in Happy Gilmore
Who doesn't love an underdog? At first, it's easy to root for Happy, played by Adam Sandler, because he seems relatable. He's just a guy trying to save his grandmother's house from the bank and help her out. But there's a much weirder side to his character. He frequently has bursts of anger that are inappropriate and mistreats people. Don't get blindsided by his goal; his actions show it all.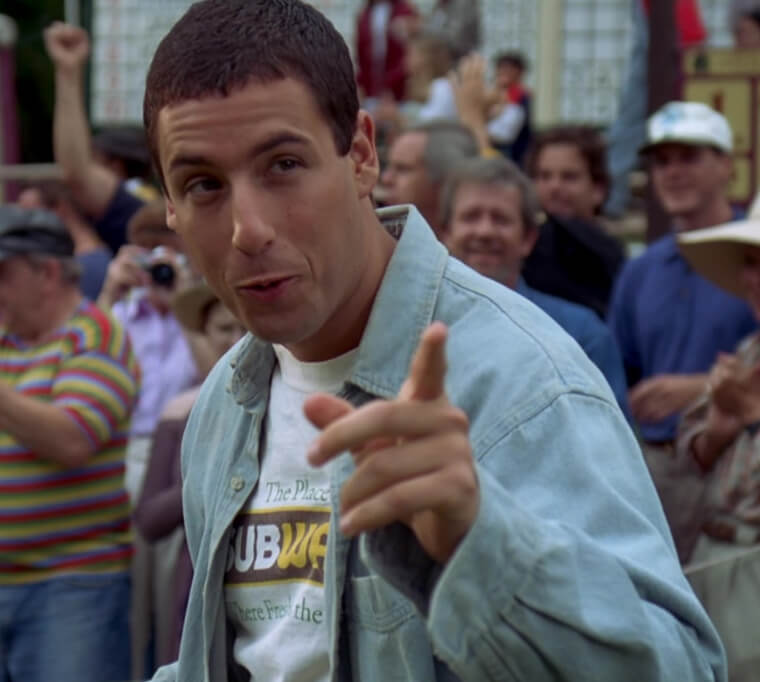 Happy frequently curses and resorts to violent behavior, blaming people around him for anything that goes wrong in his life. This doesn't resemble a hero but rather a villain disguised as one.
Rose in Titanic
Titanic is one of the most iconic films ever, and the love story between Rose and Jack breaks hearts. Yet Rose retains her innocence throughout the entire movie; however, she's not as guilt-free as people think. First of all, there was plenty of room for Jack on the floating door that saved her. But young Rose isn't even the most significant problem; it's old Rose that really makes her character villainous.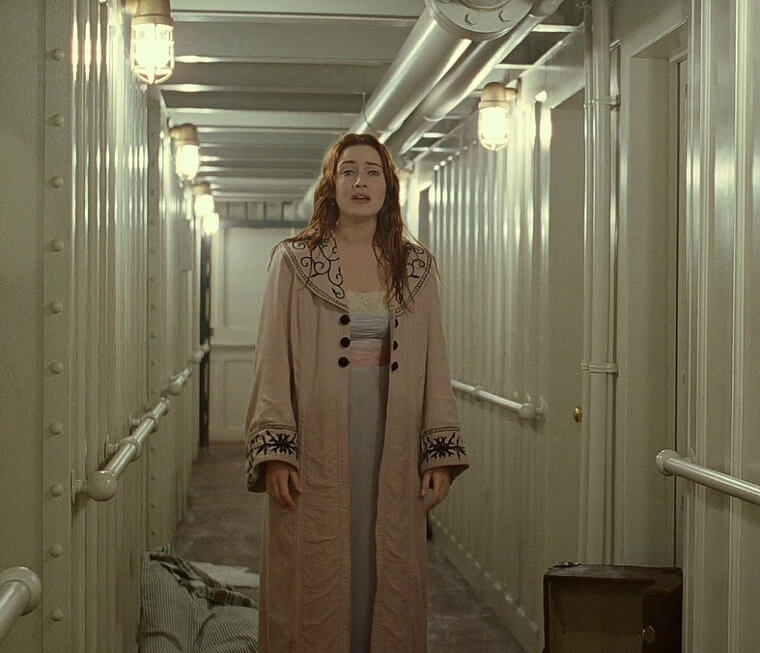 After the tragedy and letting Jack sacrifice himself for her, she moved right on. She married someone else, had kids, and started a big family.
Jenny Humphrey in Gossip Girl
Gossip Girl had problematic characters, but Jenny Humphrey turned into a villainous character, much to viewers' surprise. At first, fans were rooting for her, she seemed like a victim of bullying by her classmates, and she just wanted to be accepted. However, she turned out to be a manipulative person who was only concerned with climbing the social ladder and wanted popularity by any means, even if it meant hurting others.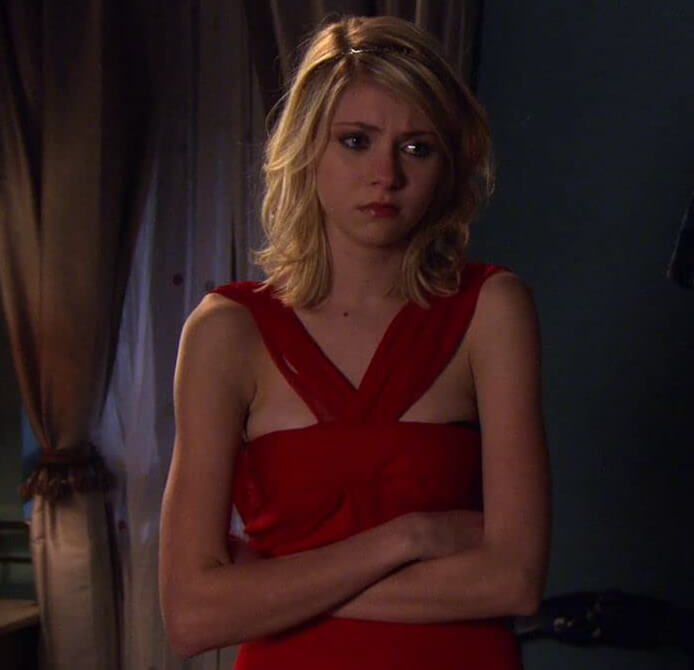 She constantly made terrible decisions and truly became a controversial character. She could've been a great person but ultimately was too selfish to turn out as the hero.
Bruce Wayne in The Dark Knight
The Dark Knight has a very different tone than the other movies in the Batman series, but no one can deny the real villain of this film. Bruce Wayne plays Batman, who happens to be a billionaire. Considering his enormous fortune, his billions aren't invested in improving the community to make actual change. He seems to constantly be on a revenge mission while hoarding wealth and whining about society instead of doing something meaningful.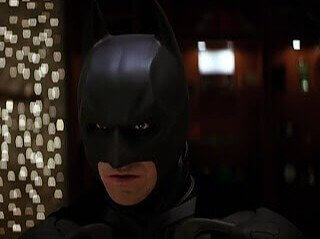 He seems to have a power complex where he likes fighting villains, yet he is willing to let them live. So who is the real villain?
George Costanza in Seinfeld
People loved Seinfield because of its characters and the common everyday scenarios and problems they faced. George Costanza was someone who you wanted to love; he repeatedly got knocked down by society but kept going. However, the truth of his character is a lot more outrageous. He did several horrible things and was seemingly unfazed by them, like creating a charity to avoid buying Christmas presents and pretending to be disabled to get a job.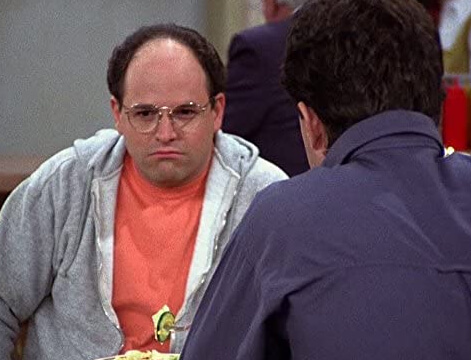 He was irritating and complained about everything. George also compulsively lied and did everything from a selfish place. He arguably created more problems for himself and others than he ever did to help.
House in House M. D.
Dr. Gregory House was supposed to be a lovable tough guy, but he turned out to just be a jerk the entire time. Although he may be good at saving people, he also screws plenty of people over. He punches someone for interrupting him and crashes his car through a girl's house because she left him. This person would be unbearable and even a criminal in real life, so why would he get a pass?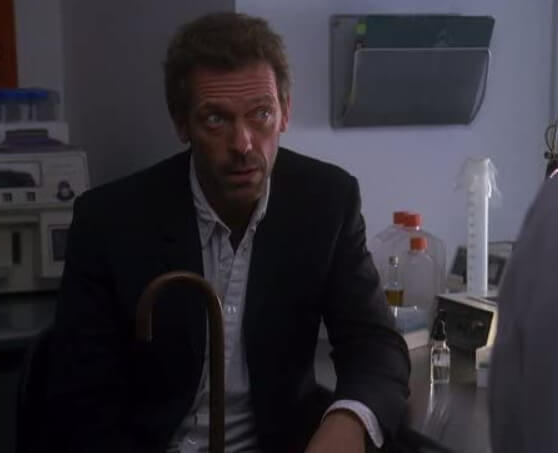 This guy is horrible and gets away with way too much. He's not pleasant; he clearly has issues and doesn't know how to cope appropriately.
Greg Heffley in Diary of a Wimpy Kid
Greg is the protagonist in Diary of a Wimpy Kid, yet his behavior is quite alarming. He's an antihero and completely embodies the angst of a preteen. He is lazy and insecure and even broke his best friend's hand without ever apologizing. Maybe there's an unrealistic expectation for how he should behave, or perhaps he's just a mean kid. He only gets into trouble and has no remorse or consideration for others.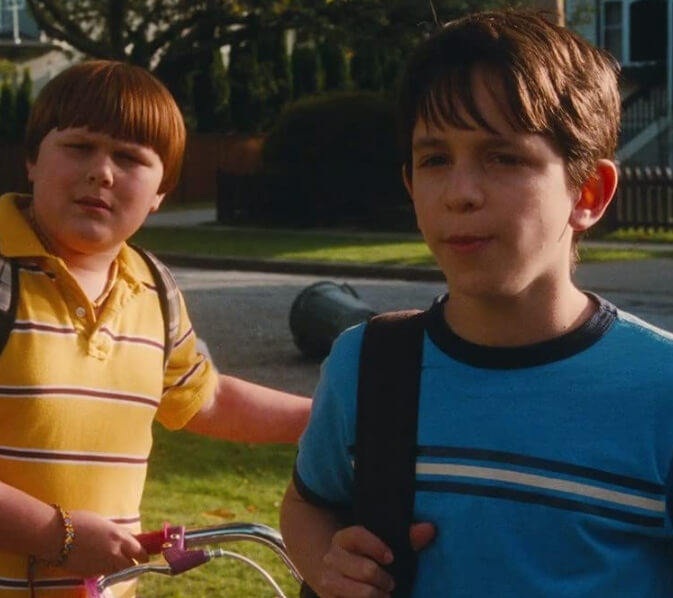 This surely isn't what a hero looks like, and considering he treats his only friend horribly; it's incredibly concerning; he's a villain in the making.
Prue in Charmed
Charmed follows the lives of sisters who discover they are witches and have incredibly strong powers. Prue is the oldest of her sisters and is even considered the bravest and most powerful person who took on the most responsibility. But she's painted in a much better light than her character actually was. She always acted out of jealousy and was paranoid, bossy, and rude. Rather than help others like a true hero, she was overly critical of everything and everyone.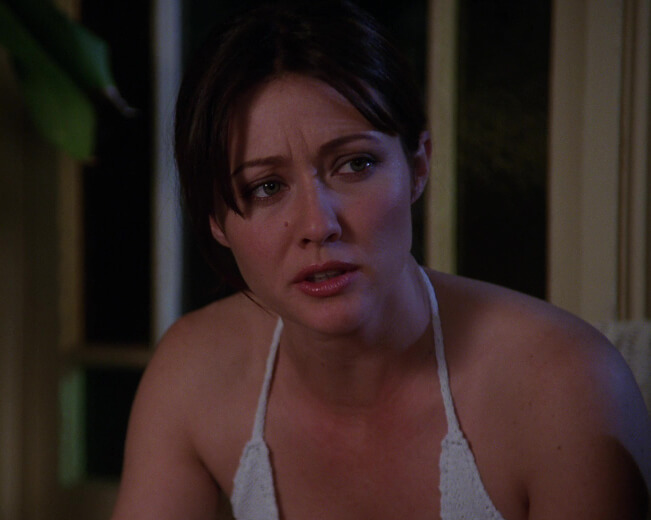 How can someone inspire others and be a good person when they're too busy being mean and judging others all the time? The two characteristics cannot exist together.
Ted Mosby in How I Met Your Mother
How I Met Your Mother is a comedy beloved by the millennial generation. Yet the main character Ted Mosby wasn't as great of a guy as you'd assume. The show's point is that he's telling his kids the story of the future of how he met their mother. You'd think he would be a romantic hero, but he never accepts no as an answer throughout the show. This is concerning and horrible.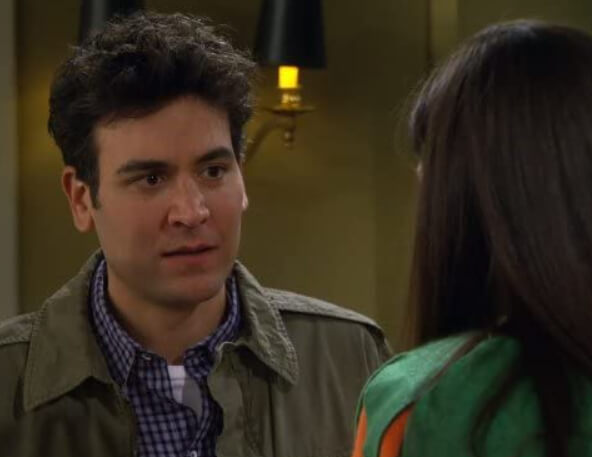 He should've learned that "no means no" and was not well-liked for pursuing women, even after they turned him down.
Sheldon Cooper in The Big Bang Theory
Sheldon Cooper is the worst character in The Big Bang Theory. He may be intelligent but lacks empathy for others and mainly acts out of his selfish interests. Despite being insensitive, he manages to maintain a friend group. He's supposed to be the main protagonist, who is a genius scientist but really just drives people crazy with his disrespectful comments and antics. Who would want to hang out with a self-centered, narcissistic bully?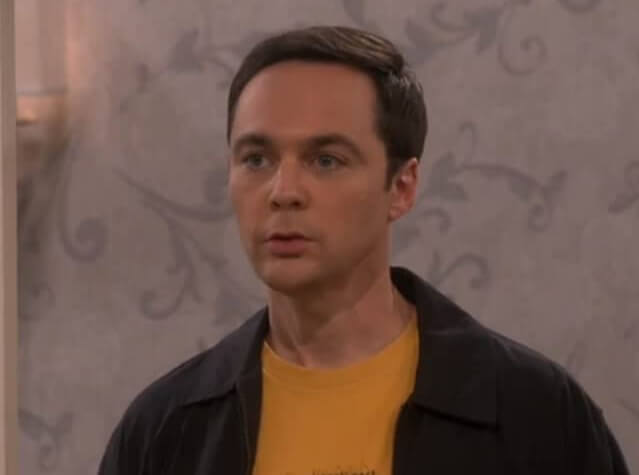 A hero is someone who is there for others, genuine and kind. Sheldon is power-hungry and has traits that don't align with this, solidifying his place as a wannabe villain.
Dennis Reynolds in It's Always Sunny in Philadelphia
It's Always Sunny in Philadelphia is a sitcom that follows a group of friends who run a bar together. But there's a particular character that fans need to know the truth about. Dennis is by far the worst out of all the characters on the show. He's extremely flawed, arrogant, and even violent. All the other characters have qualities that redeem them, but he is just awful, utterly incapable of being a good person.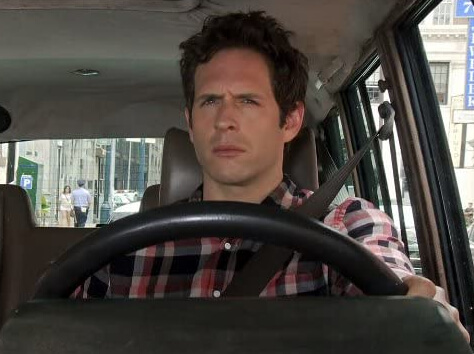 He may seem like he's not that bad sometimes, but his true nature is selfish. Who would've expected him to turn out so horrible?
Nick Rice in Law Abiding Citizen
Nick Rice was a prosecutor who was tasked with charging a guy with murder. He is supposed to help in the pursuit of justice, yet he is more concerned with becoming the top dog and making himself look good in his career. His true goal is that his conviction rate is high so he can eventually get a promotion. He didn't honestly care about his clients or what the criminals did.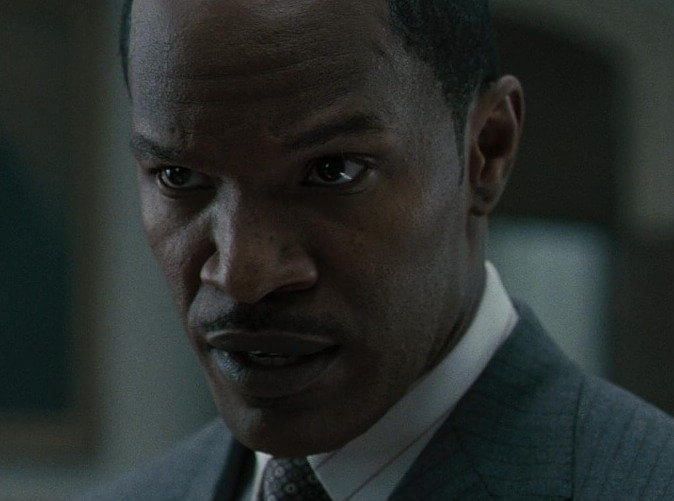 Nick was a fraud throughout the film, not a hero who cared for those who were innocent and experienced wrongdoings. His intentions were always selfish.
Dawson Leery in Dawson's Creek
Dawson's Creek was an incredibly successful teen drama television show. Everyone wanted to pretend that the main character Dawson was the best guy, but he sucked the entire time. How can he be a good guy when Dawson completely guilts Joey, his girlfriend, for her summer plans? She wants to spend the summer in France, and he tries to make her feel guilty for wanting that. It's unfair; rather than think of her, he only thinks of himself.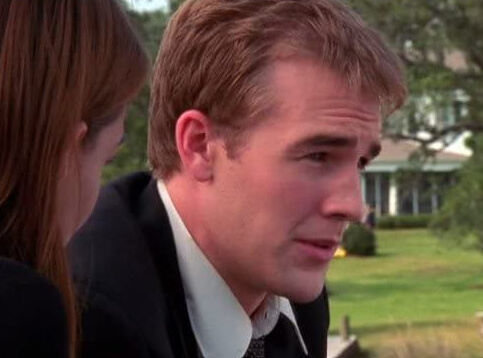 Dawson is actually quite selfish, and only wants to hold Joey back from her dreams. That's not the way that you treat someone you supposedly love.
V in V for Vendetta
The character V has one goal. He wants to bring freedom to people who a Fascist government has oppressed. To do this, he resorts to elaborate schemes that are really just terrorist attacks. Rather than really helping people, he manipulates his followers into sacrificing themselves. These aren't the actions of a hero but rather a coward who uses people, all while remaining masked, so he doesn't have to take responsibility.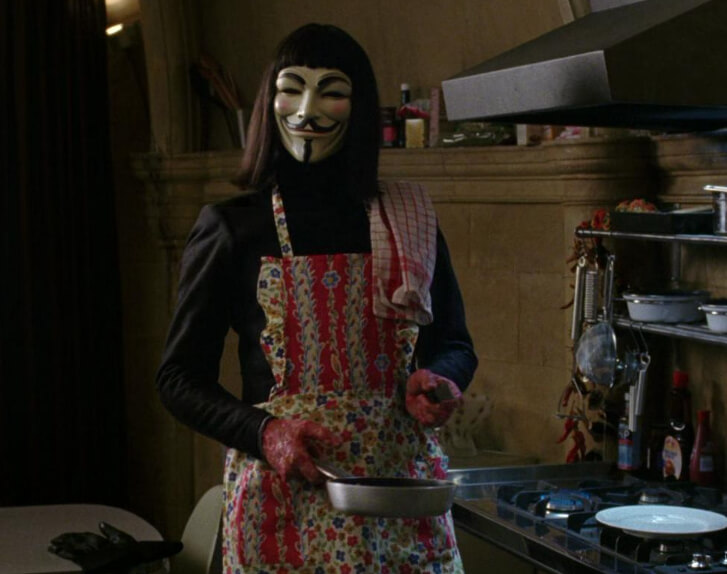 He is a lousy guy, yet people think he stands against oppression. He really just manipulates people into thinking he has good intentions.
Zack Morris in Saved by the Bell
In the hit sitcom Saved By The Bell, the crew of high schoolers were constantly having fun and getting into harmless fun. Or so people thought. But looking back on the series, the heartthrob Zack Morris wasn't a very kind person. He was well-liked, but maybe he shouldn't have been. He got drunk and crashed his friend's car and once even put so much pressure on Jessie she became addicted to caffeine pills.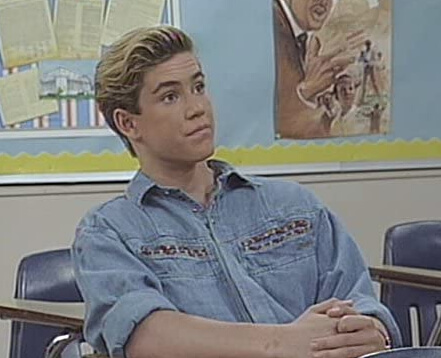 Just because so many girls were obsessed with him, people consistently looked over all of his troubling characteristics, but his true colors showed all along.
Leonard in Memento
The movie Memento follows a man named Leonard who has a mission to find the man who broke into his house, murdered his wife, and beat him, supposedly causing him brain damage resulting in amnesia. He seems like a good guy seeking justice for his wife, but something shocking and horrifying is revealed throughout this confusing film. He's likely the one who murdered his wife, and his entire story of how she died is fake.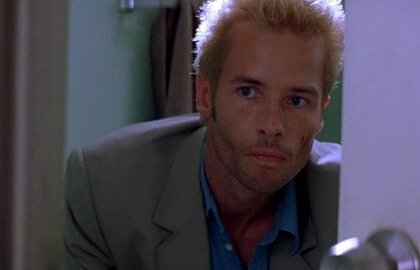 He acts as someone who is trying to get revenge for the killing of his wife by killing other people even though he killed her himself.