Wedding days are special days for the couple and their families, and the bride. The wedding dress is one of the major high points for the bride. While some would go with modest wedding gowns, some can't help but get heads turning and mouths talking with their weird wedding dresses. Here are some of the weirdest wedding dresses you'll see. Hold the rails people; this would be one hell of an eye-popping journey!
1. Yummy Yummy
When looking sweet has taken a whole new level, this is what you get. The bride probably figured since she is popping out of singlehood, she can as well pop out of the cake.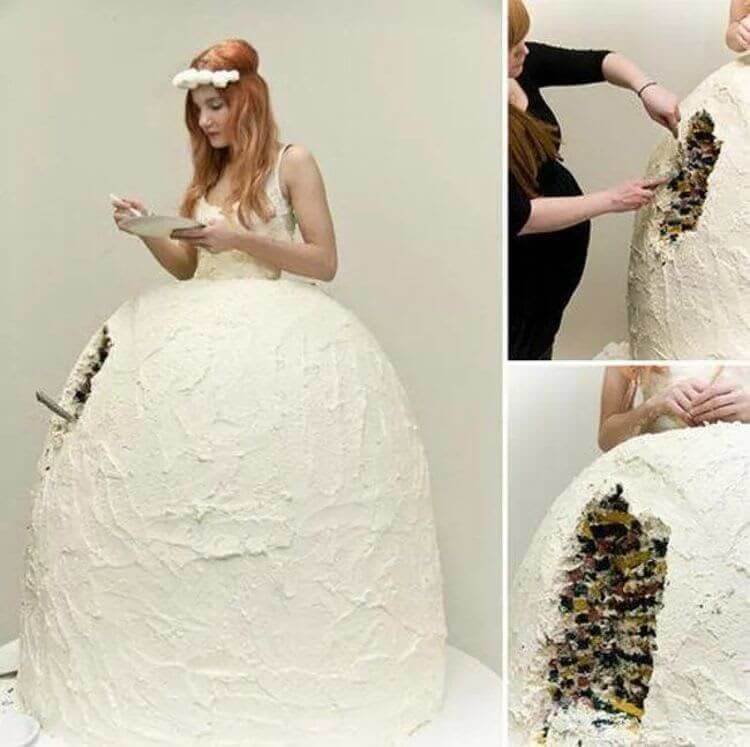 And hey, dear guest, there is more than enough cake on her to go round. She has literally become the cake.
2. Are Those Sharp Objects
This is as crazy as it is beautiful. It reads: steer clear!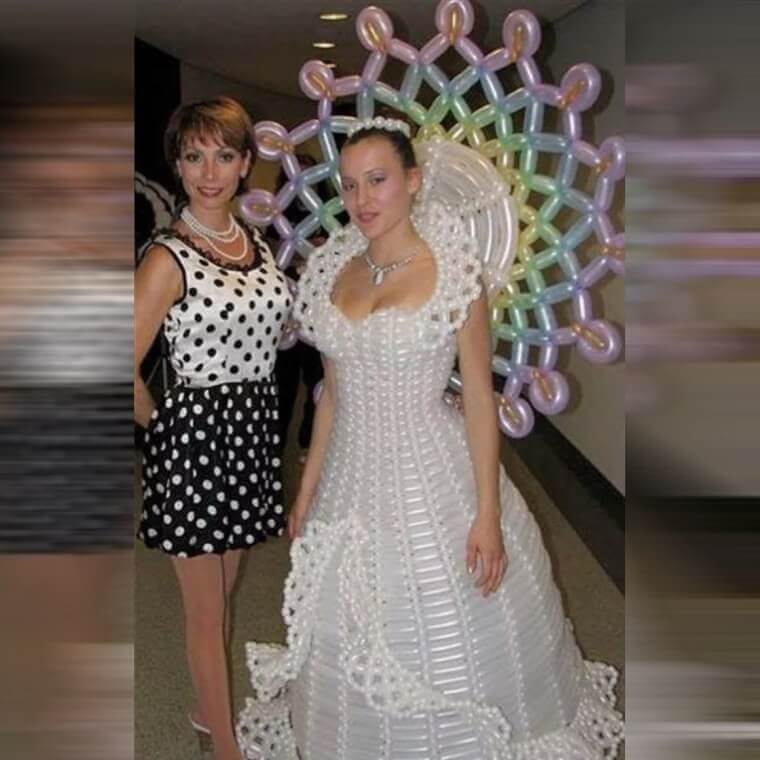 If you are a drunk uncle that loves to be the bride and cut the cake but don't want to be the topic of a wedding dress disintegrating, then you should watch and admire from a distance.
3. The Style Of Ferror Rocher
For those who can't control their chocolate cravings don't come close to this bride.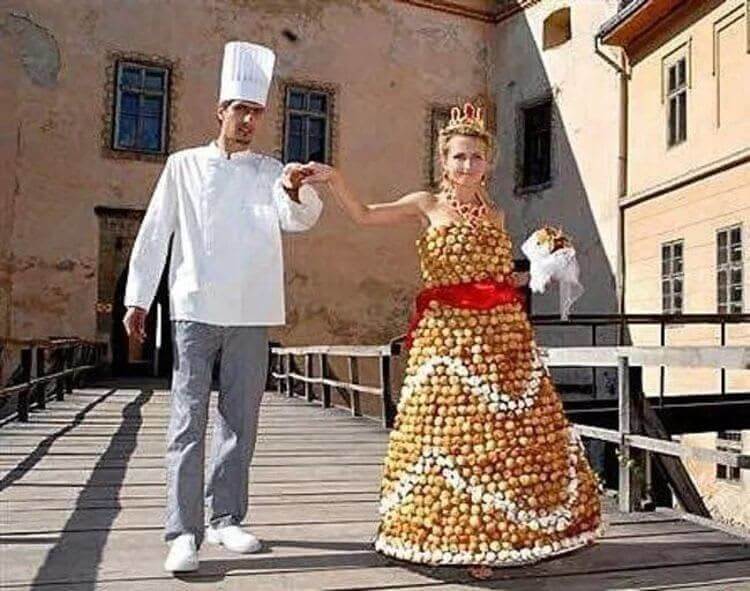 Her friends and family watching the wedding procession may find it difficult keeping their ha nds to their pocket.
4. The Bride and Kids Are Joined As One
She is already getting ready for the diaper days, and will obviously never run out of any. She is stepping into her home prepared. There is no need worrying about a drink spill; she has it diapered since it will absorb it all!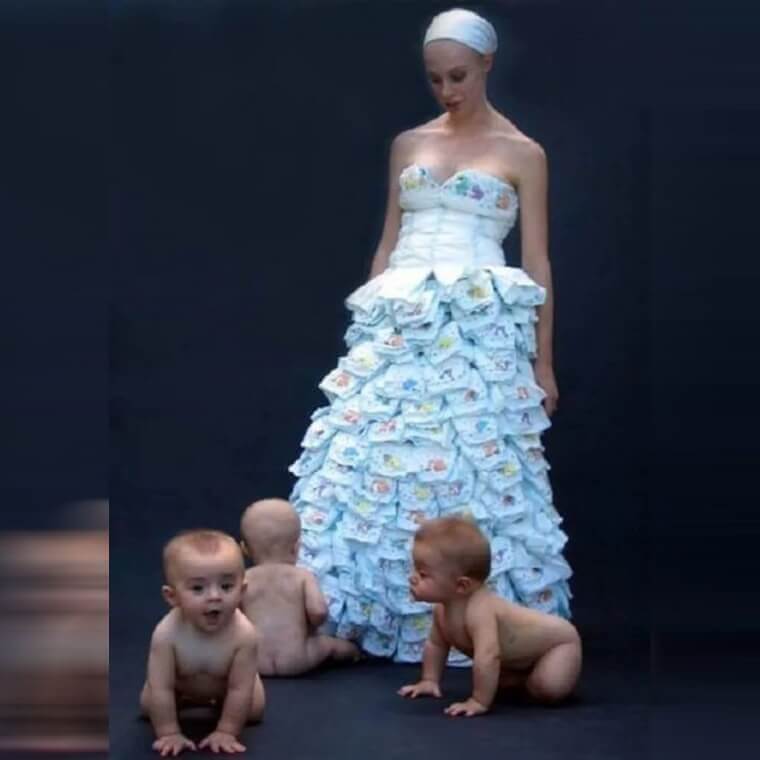 The one on her head though, what is she trying to protect herself from? You never know!
5. The Real Deal: Transformer
The bride is evolving, wait for it! Well, we are as confused as you are.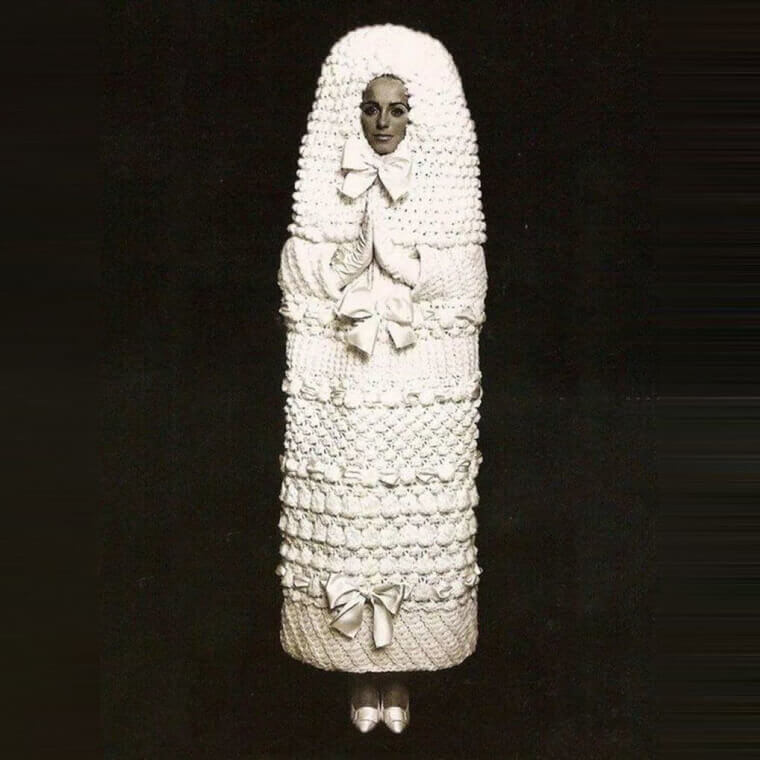 Where is this leading to? Let's see what she breaks out into. Well, we are waiting …
6. Marshmallow
"Trust me: your husband doesn't need too much breathing space."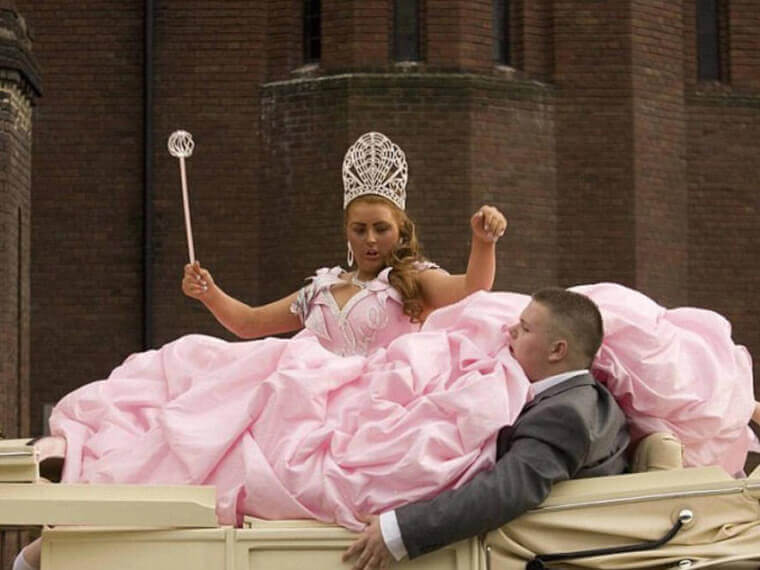 This bride took that advice too literally in her quest to be the main star of her show. We only hope the husband is alright.
7. The Bride Gown That Lights Up Your World!
The brightest day in a couples' life is their wedding day. This bride is not letting darkness gain entrance in her marriage; she's lighting up the place!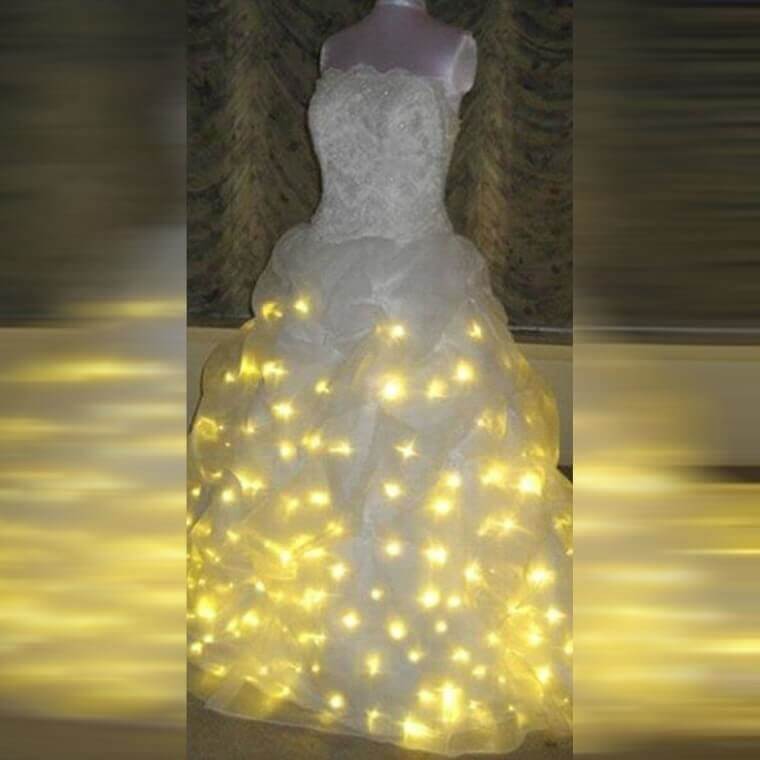 I also think she might be Santa Claus' daughter we didn't know about. That Christmas fairy light was used in a unique fashion.
8. Can't Find The Bride
You have to look pretty close to see the bride. Her face looks like she is a part of the chair. And it seems more like a tent than a dress.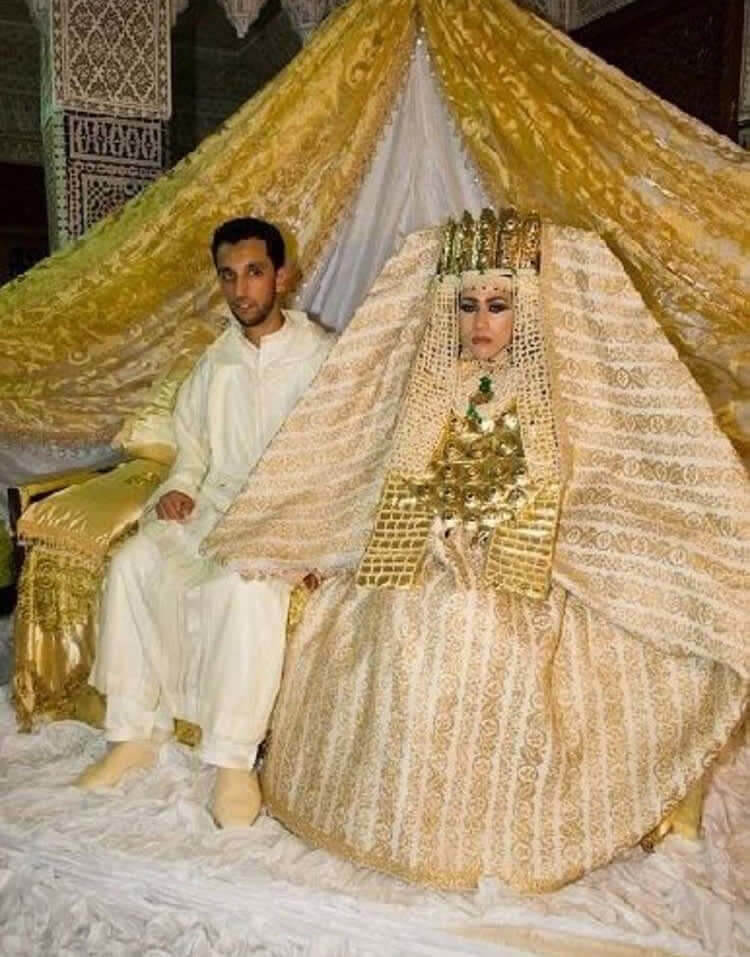 Talk about a unique blending experience!
9. The white Lady
Since the families and friends wanted to take part in the wedding, the couple did an ingenious job of having all of becoming a part of it.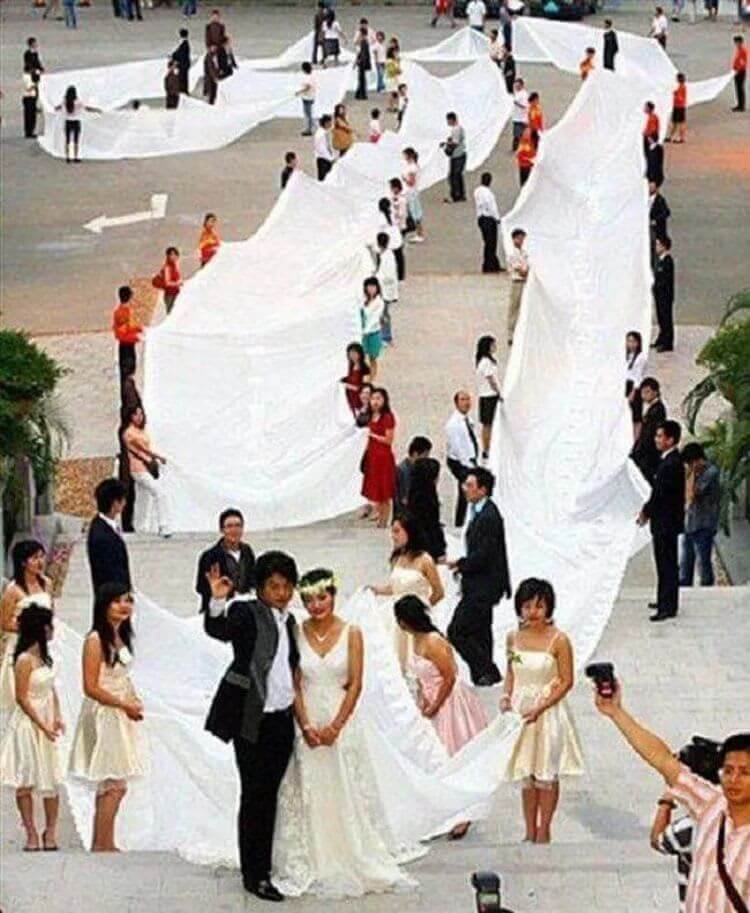 I am sure they didn't come prepared to hold the wedding dress all through the ceremony. But, it was worth the effort though!
10. The rainbow Wedding
The rainbow shows all the colors of bright light. This couple were not too sure of settling with just one and decided on everything.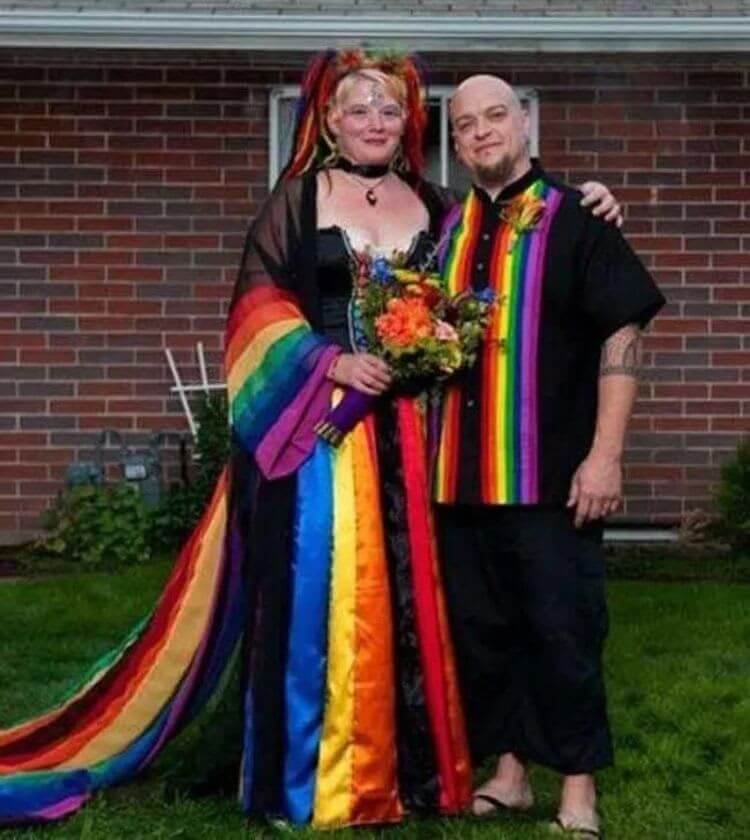 Guess their definition of colorful is clear enough. You could go for such a vibrant look.
11. The Golden Bride
Gold is supposed to make you smile, but this bride, even with all the gold she's wearing won't crack a smile.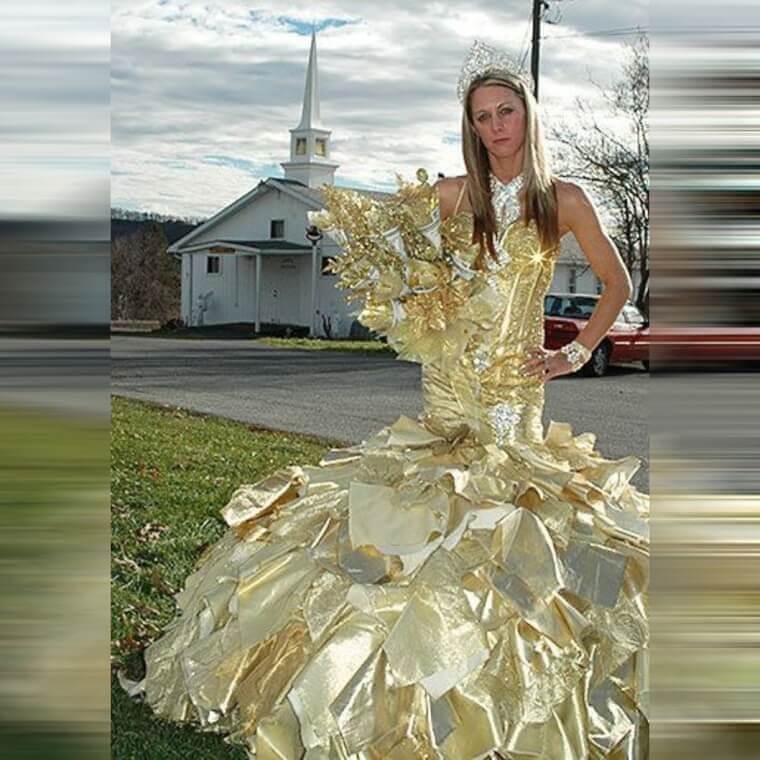 I wonder how worried the groom is. What does she need to smile? Maybe a diamond gown would.
12. You Can Chew On This
"Charlie and the Chocolate Factory" has inspired many, and this bride took that inspiration to another whole new level.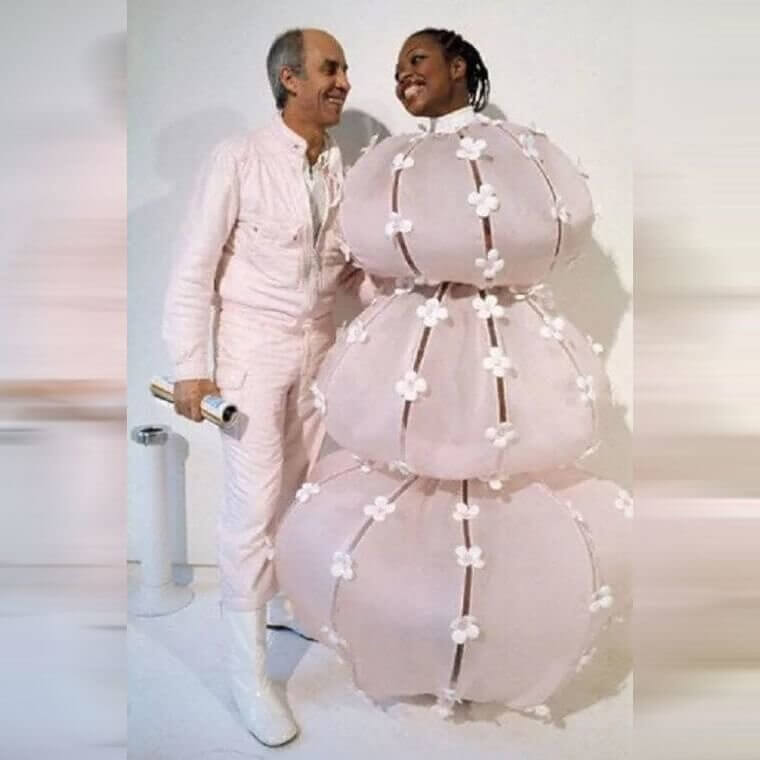 Violet Beauragate never thought her chewing gum would stick so well and give the inspiration for a wedding dress style.
13. Sweet-Tooth
Are we also sure her wedding guests came for the wedding or the cupcakes?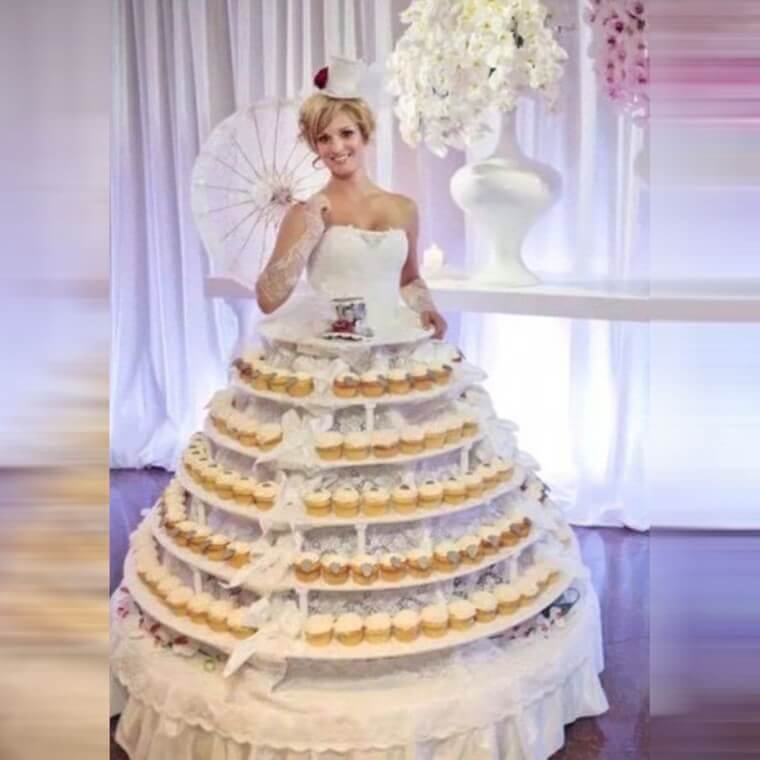 With this kind of heavy looking dress, one thing is clear; the bride commands your attention when she passes by.
14. The Walking Bouquet Bride
This bride doesn't love to get her hands busy. She thought sewing the bouquet would save her the stress of holding the bouquets.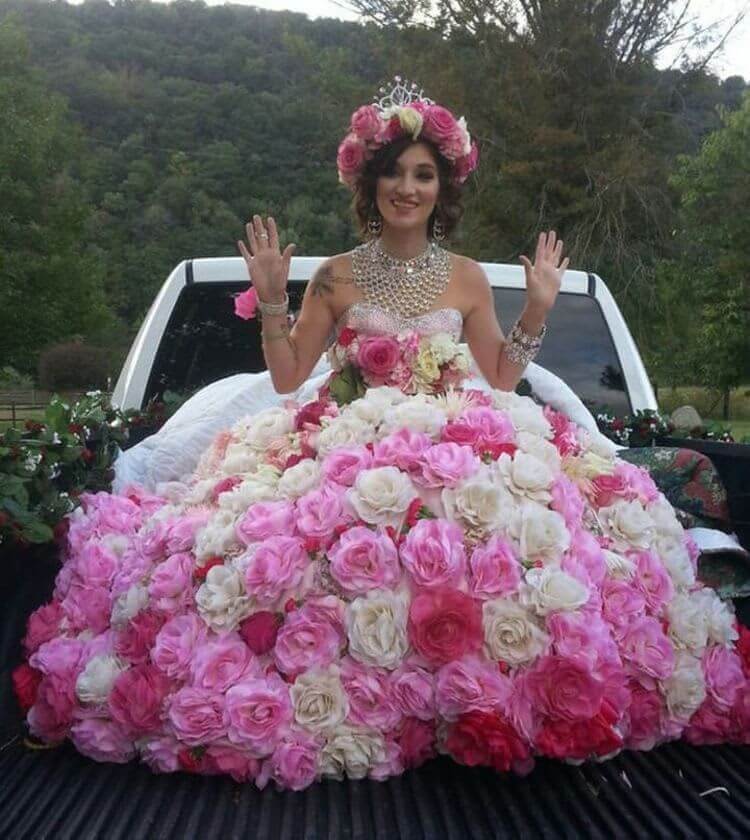 If I were her though I would love the good fragrance but careful of where I walk with this dress; insects are always looking for flowers.
15. This Wedding Is Brought To You By…
This couple have a mind to cut cost on their wedding. Hence, they took the easy way out by getting a few sponsors.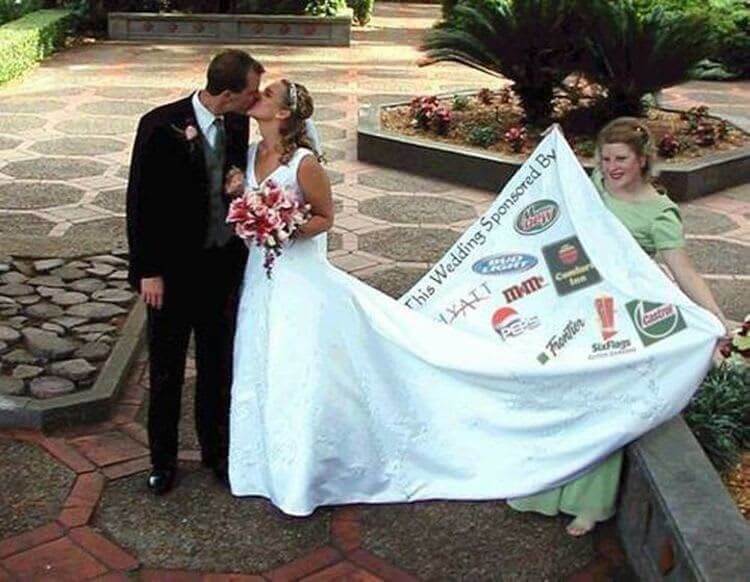 The wedding day is not a bad time to showcase such sponsors at all. They are even better advertised on the wedding dress.
16. The Balloon Bride
While we thought balloon dresses are old school, our bride has her necklaced, not with pearls, but with balloons. She wants to feel light, maybe.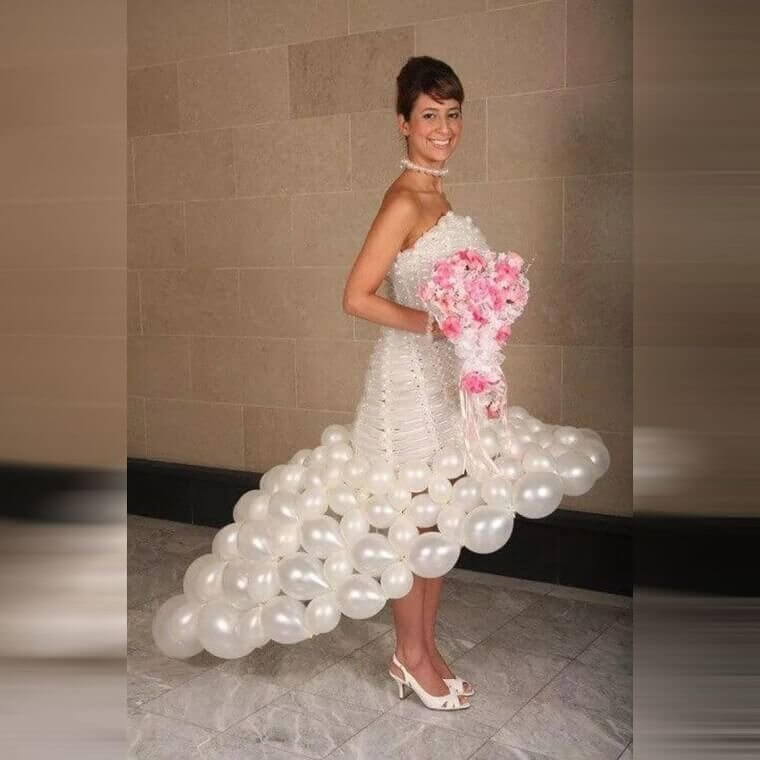 I feel she should have completed the look; get some balloon shoes, a veil, and a matching bouquet as well. A lot of work still required!
17. The Peacock Theme Wedding Of Your Dream
She has so many eyes on her that it is practically impossible to avoid stealing a quick look in amazement.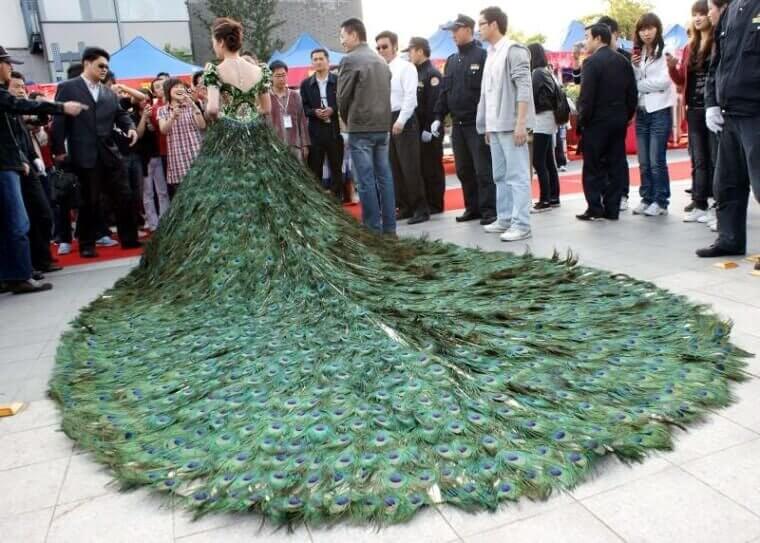 Amazing.
18. The Bride and Mosquitoes Are Definitely Not Joining as One Today
Mosquitophobia isn't a thing but this bride fears mosquitoes so much she doesn't want to leave any buzzing mosquito alive.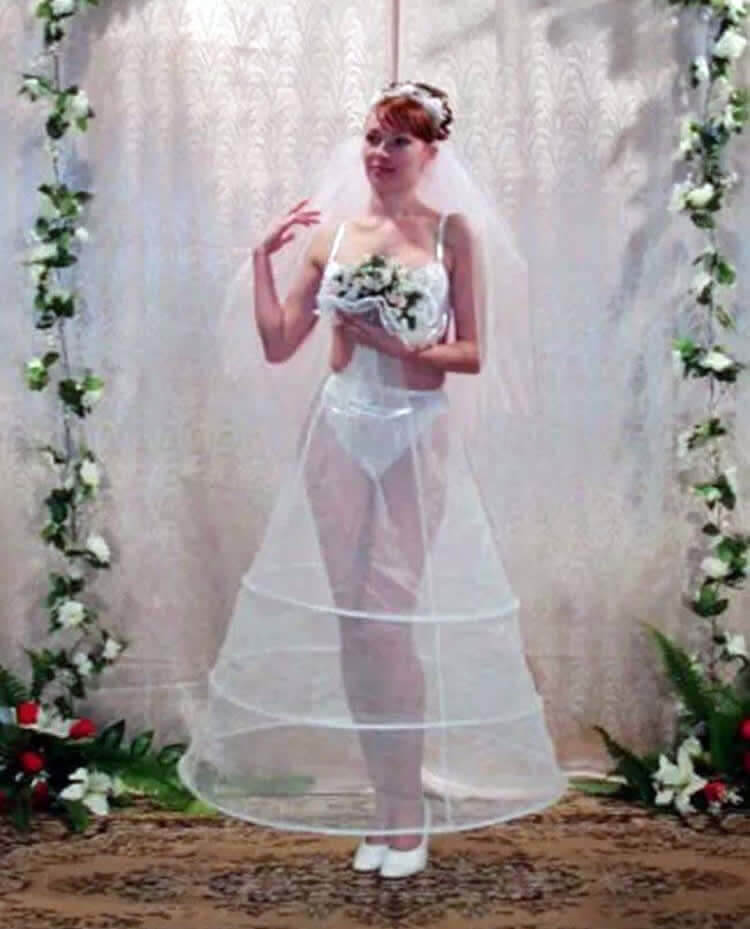 Mosquitoes may have been kept out by other wedding dresses, but they won't be as unique as this
19. Let's Do This, Sheep And Bride
Dogs and their owners usually share so much love within themselves that they begin to look alike after a period of time.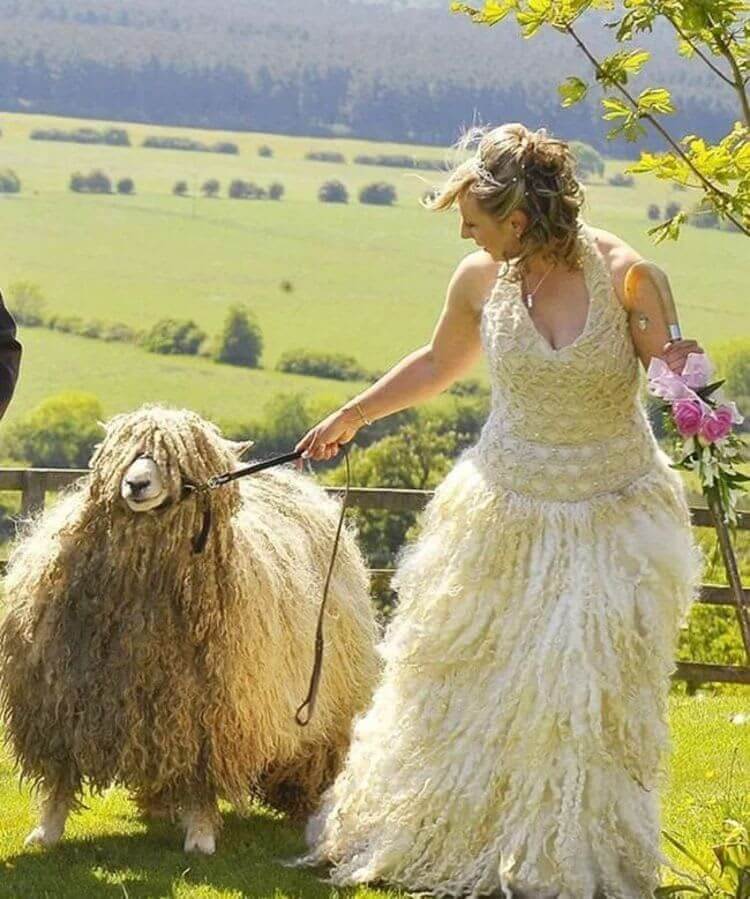 The bride obviously shares the same sentiment and intended to go for that look with her wonderful pet
20. Weird Nature
Okay, being one with nature is great. This bride personifies that.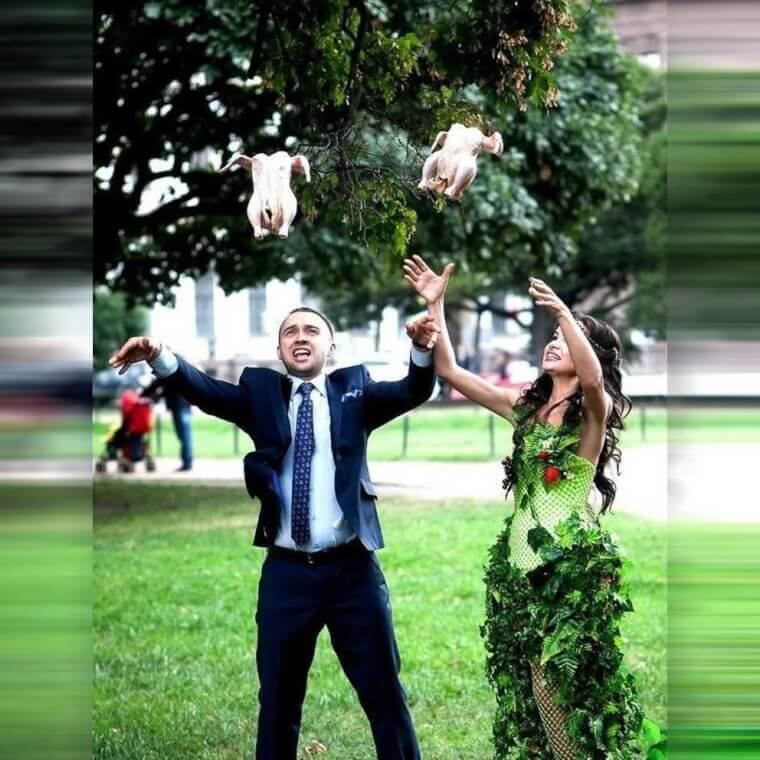 However, can someone tell me what they are releasing to "freedom"; certainly not chickens.
21. Fire Bride
If only Alicia Keys knew that her song had inspired a bride's look! Did even Katniss Everdeen know that maybe she also inspired this bride to go for this mind-blowing HOT look?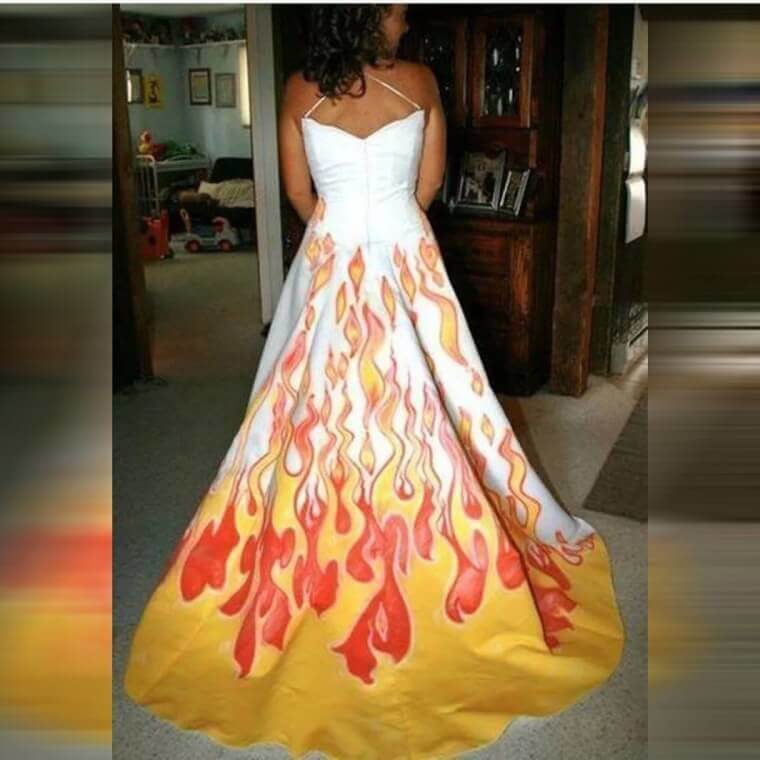 This bride is bringing the fire!
22. America, The Land Where Dreams Come True!
This bride defines patriotism. There is no debating that she is all-American deep into her white blood cells.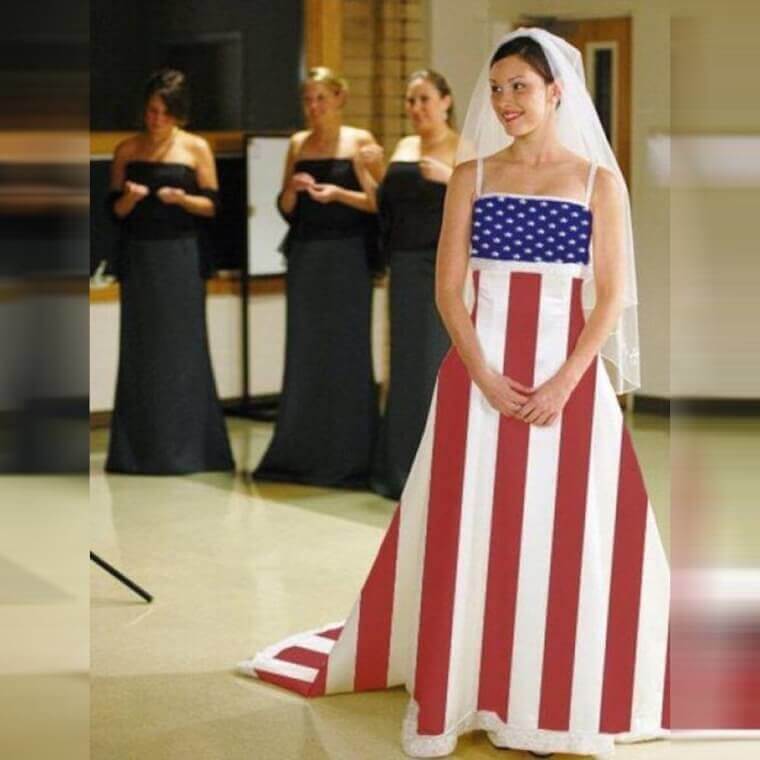 I hope her prince charming also came as a patriotic president, like Lincoln or Obama. She is literally shinning like the stars on her dress as well.
23. High School: Here We Come
High school is that point in our lives when we're full of energy. This couple is reliving their teenage years.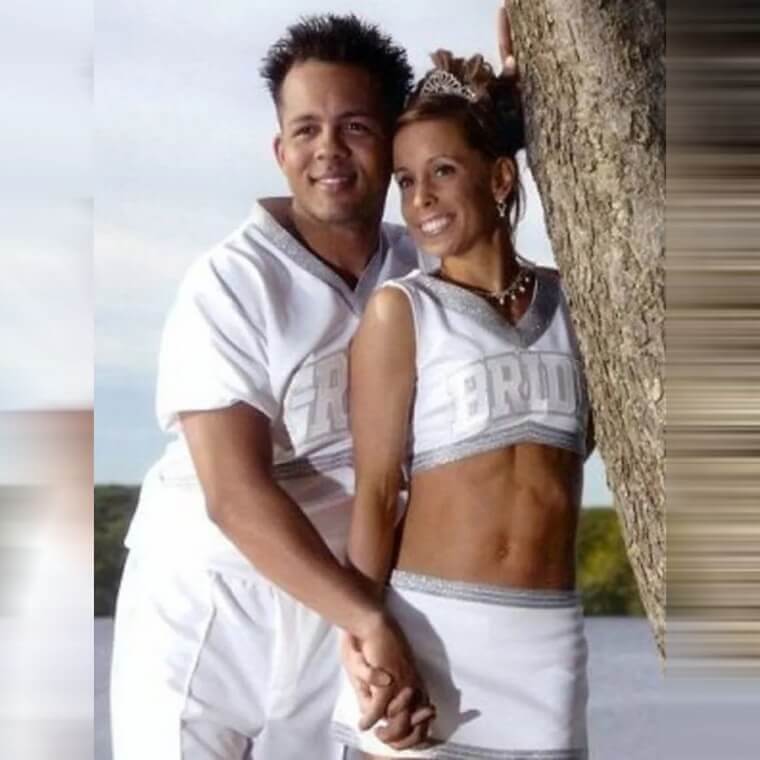 We hope their marriage stay forever young. You can see that the cheerleading outfit will be instrumental in making them retain a cheerful wedding.
24. Blending In
I wouldn't have known there was a bride anywhere if there were no red roses.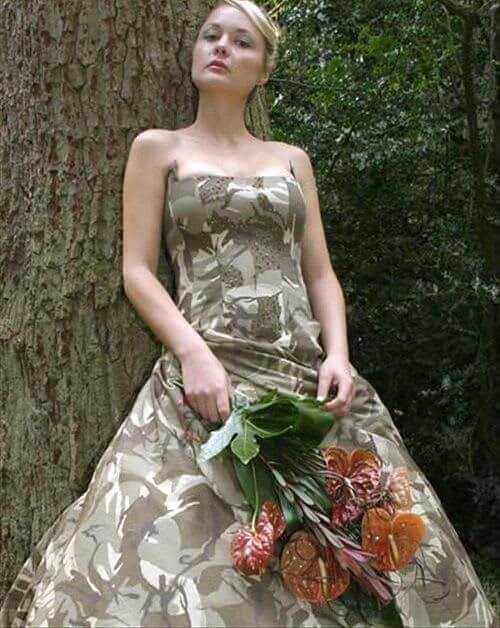 Blending in is excellent, but this is stunning. The camouflage truly works in helping her blend well
25. Orange Is My Favorite Color
White is conventional; orange is breaking the mold. It is clear that this wedding dress will work for you if your color is orange.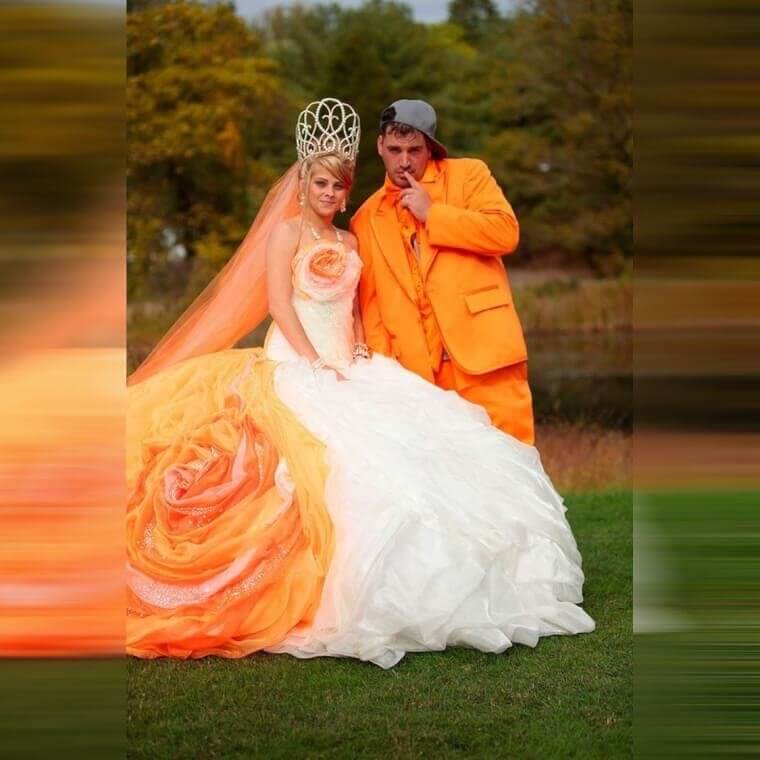 And the dear groom isn't lagging at all; he is behind in matching colors plus style.
26. The World's feathers
Why delay in showing the world that you love poultry?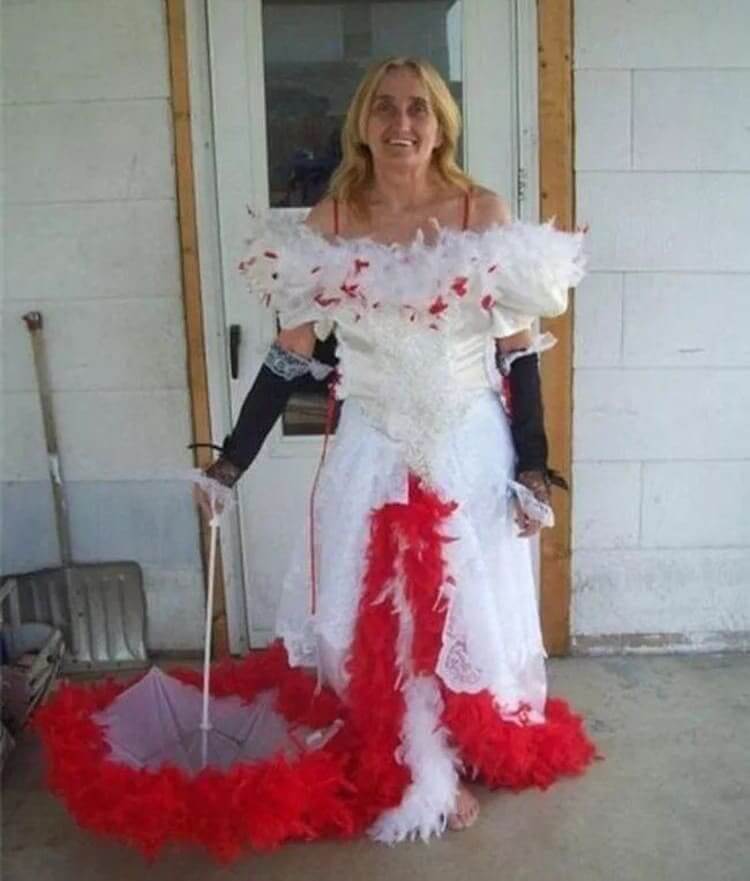 Show them in your wedding dress! The final look should have some added feathery accessories to add some spark to the dress further.
27. The Two Match-ups
June Shannon, mother to Honey Boo boo, proved to be the undisputed star on this special day of her wedding. But, one may be forced to think it surprising that the groom took up the style.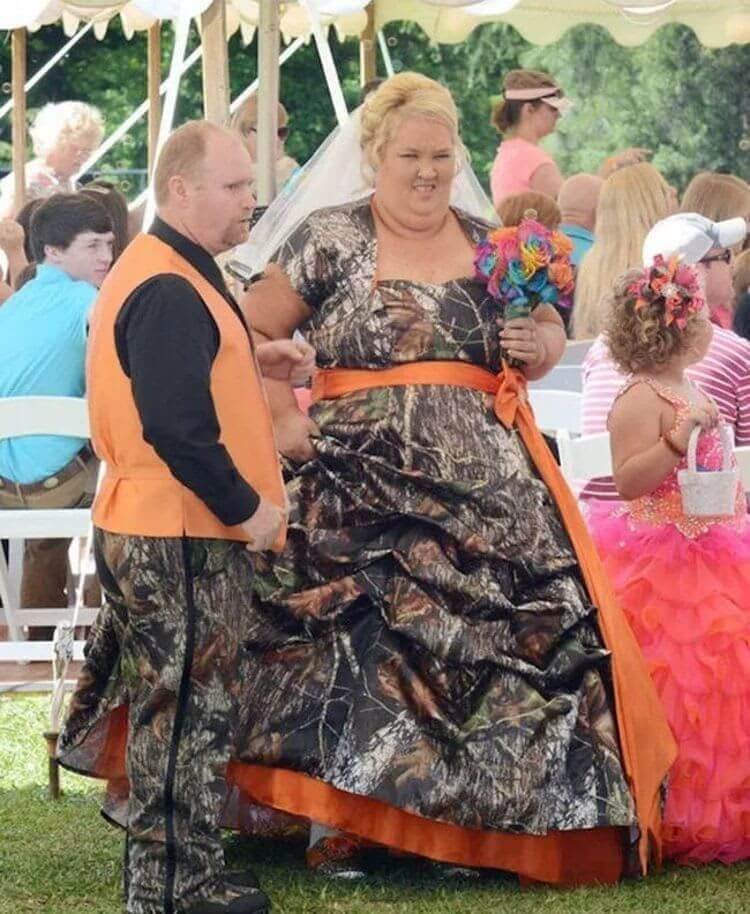 They do look like they are a match made in heaven though.
28. The Dress Of Tina Turner's
Tina Turner's talent remains ageless, and nothing can go wrong with this Giorgio Armani dress.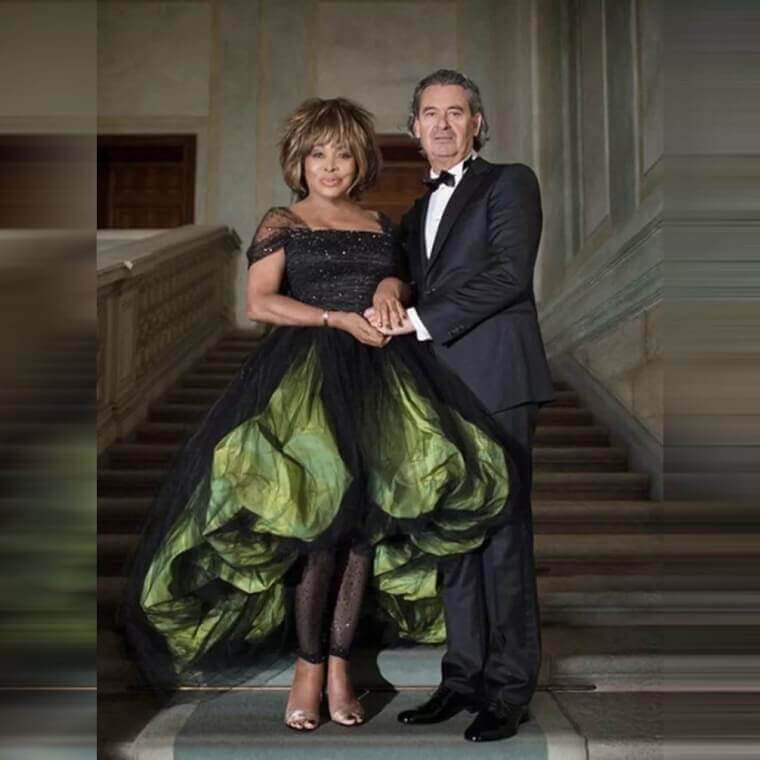 However, this bride's fantasy of merging both may not have gone according to plan.
29. It's All About recycling
Why waste those papers and nylons and all that waste when you can use them to sew your wedding dress?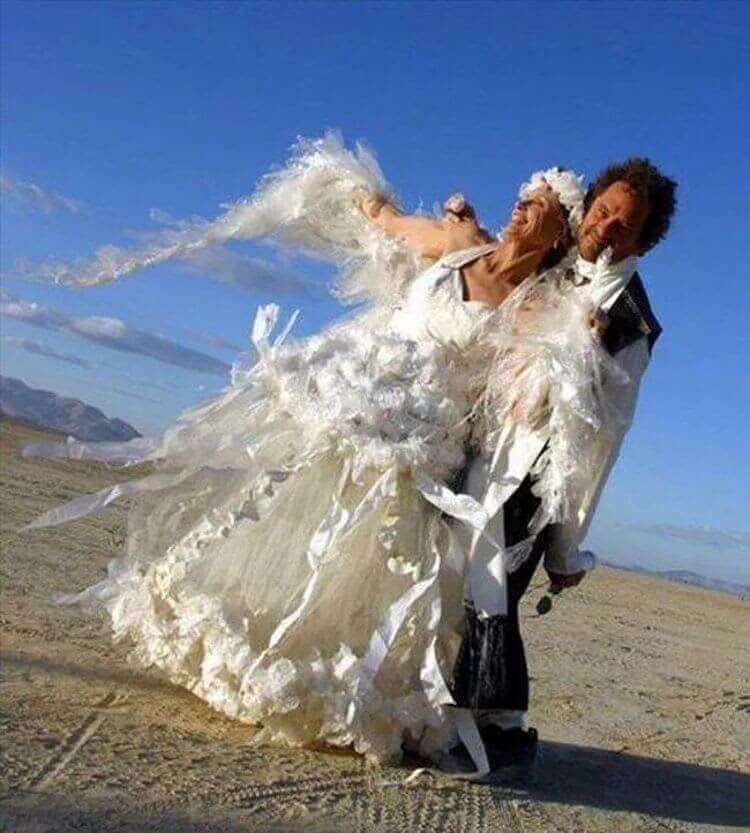 It is a perfect kind of wedding for anyone interested in sustainable ecological living.
30. The Devil Wedding
Always thought the devil wore black, never knew white was his new color. And hey, Halloween isn't usually mixed with the wedding.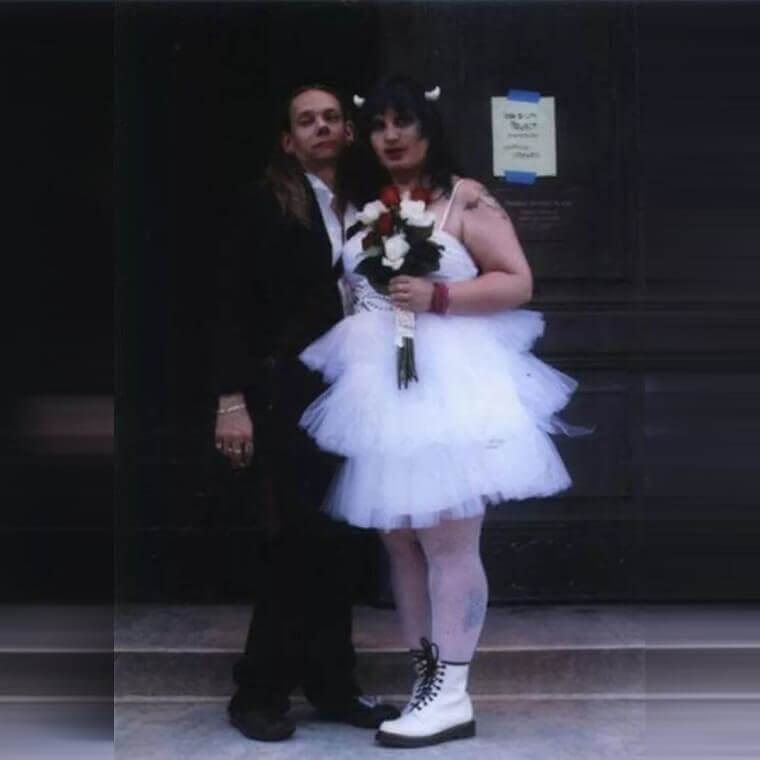 Well, this couple merged both, and I am sure that it would have captured the attention of everyone.
31. The Goldilocks
Always make sure that your inner child should not die; keep them alive. It is clear that this bride is still in love with the childhood tales of Goldilock and the three bears.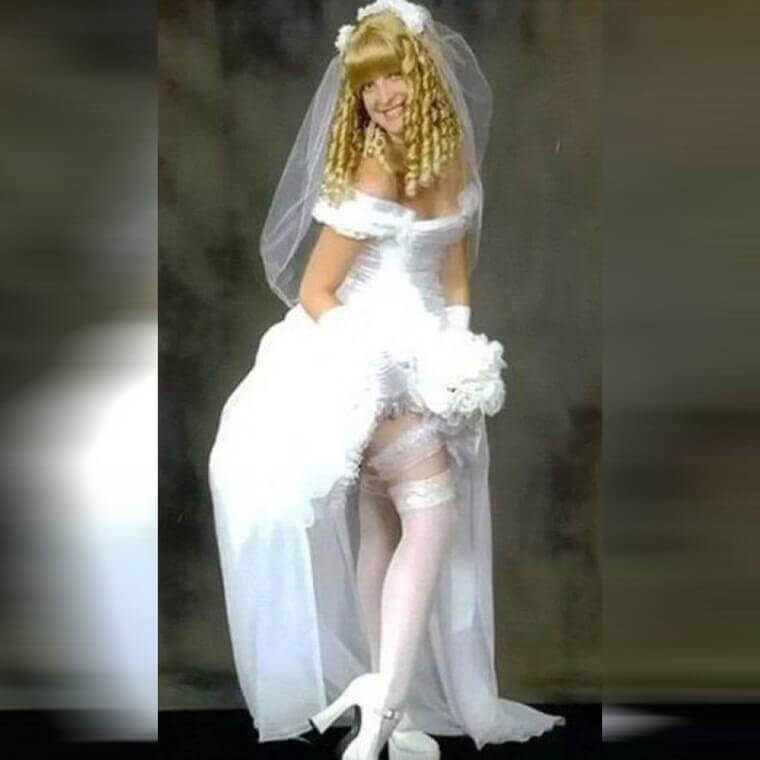 We wonder what childhood tale would inspire her groom
32. The Best Fan
Supporting your team at all times is great.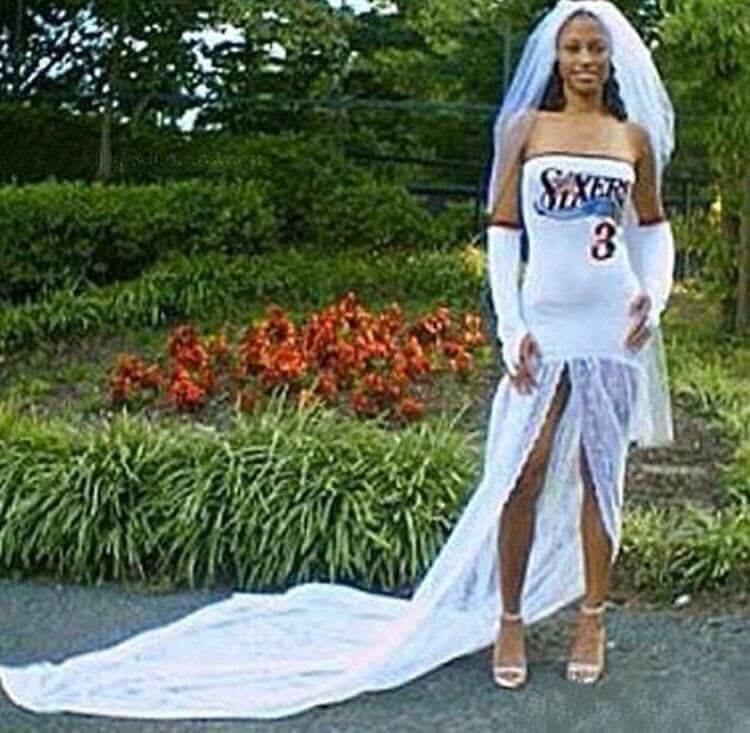 This bride is showing what loyalty should look like. It does not matter if it is just a sports game or wedding, she is always there to show her support with her football jersey
33. Saving For The Future
Money was clearly a problem here. The bride spent the wedding's budget and left the man with only a pair of briefs. Obviously, he is a loving man.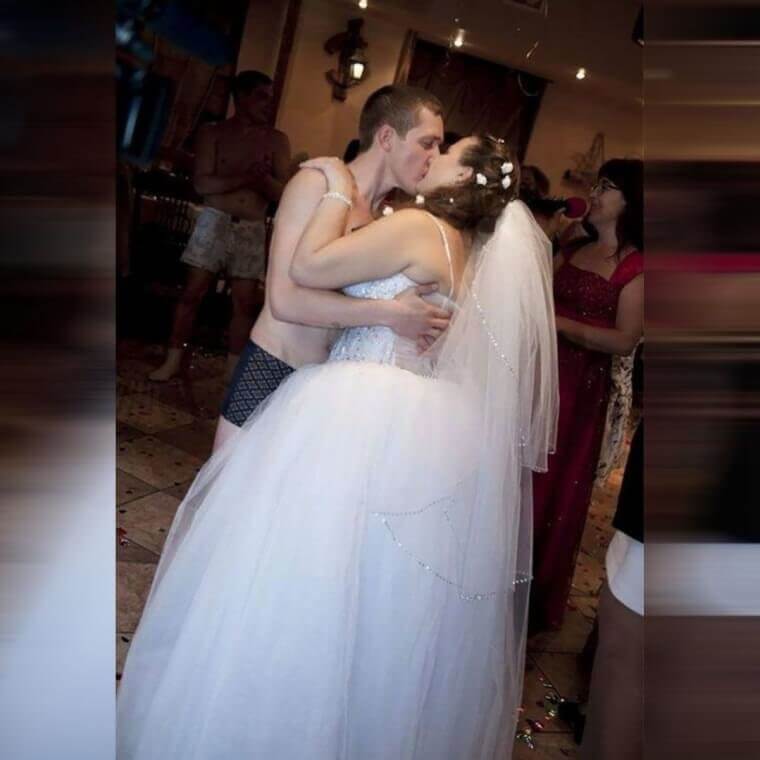 Well, it is made less awkward since the groomsmen are standing in solidarity with their mate!
34. Hairy Bride
The hair on this dress is so much that you just marvel at the length of time and number of hairdressers that spent time perfecting this masterpiece.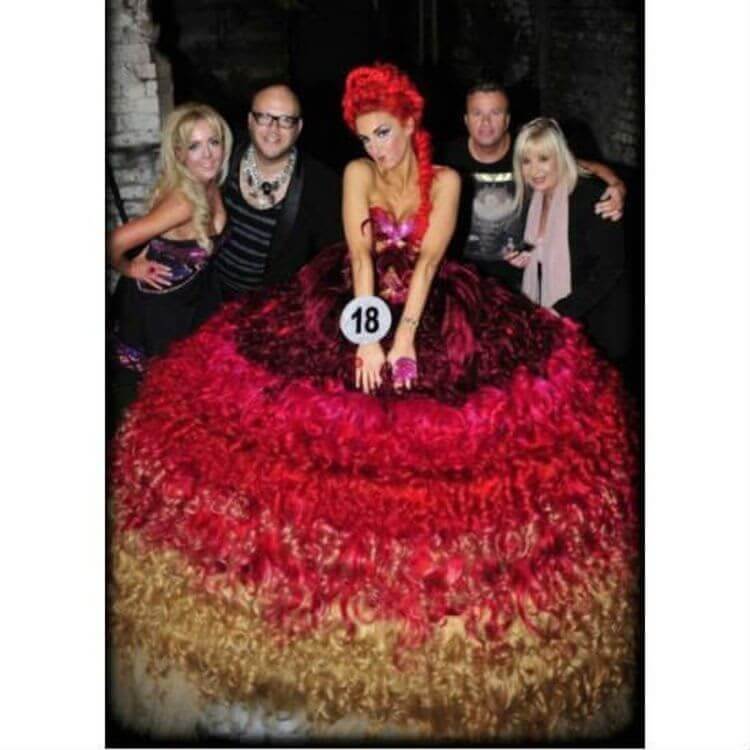 It certainly looks good.
35. Melting Point
This white chocolate dress is sexy, but not for so long. You don't want to stay outside too long wearing this.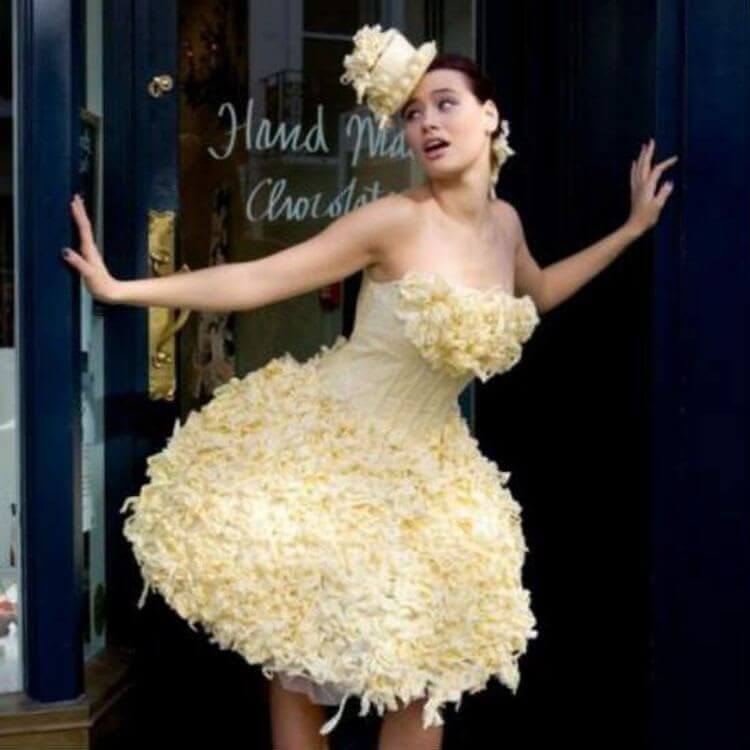 Who knows, you may melt yourself.
36. The Bride Loves Barbie
Barbie has always been the girls' favorite, but who would have thought there would be a Barbie bride?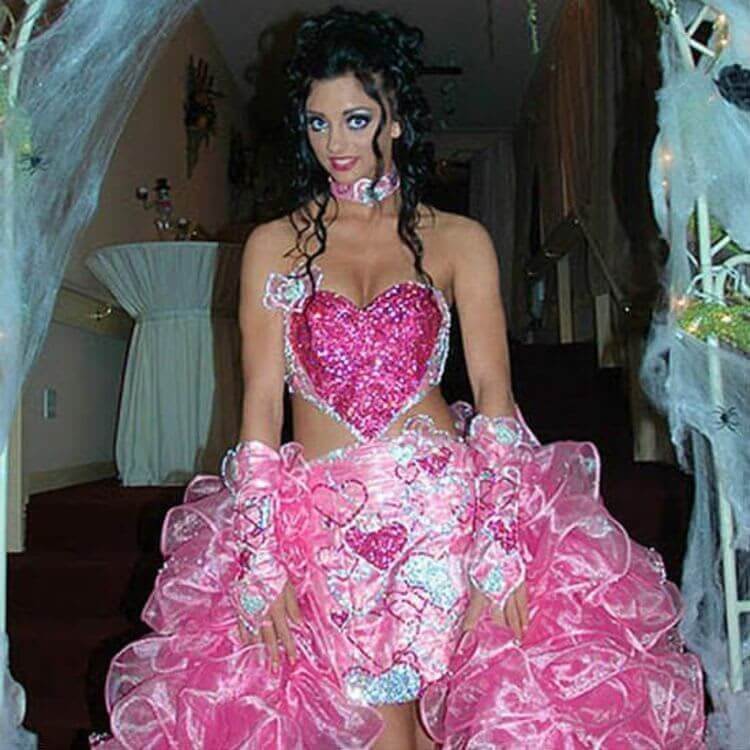 Barbie never left this bride's bloodstream, and she isn't thinking of growing up just yet.
37. Amazing Brazil!
This is a wedding dress, not a carnival! You know what they say about taking the fun with you everywhere you go, this bride isn't letting the carnival leave.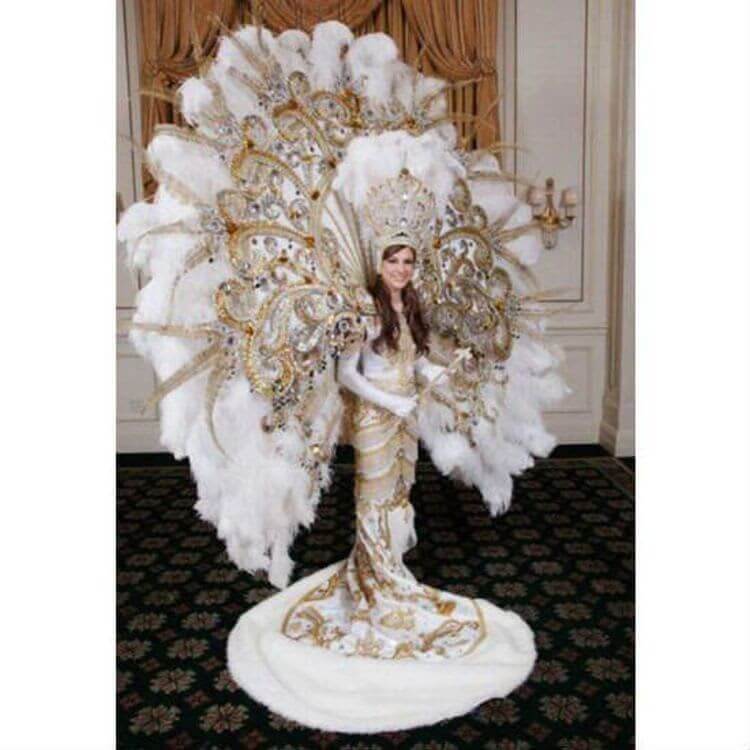 She has it with her on her wedding day. Hopefully, her husband doesn't get lost in the crowd. This dress looks like it has got some serious weight though.
38. The Octopus Bride
Fairytale themes are good and becoming a mermaid on your wedding is a nice idea that we should all think of.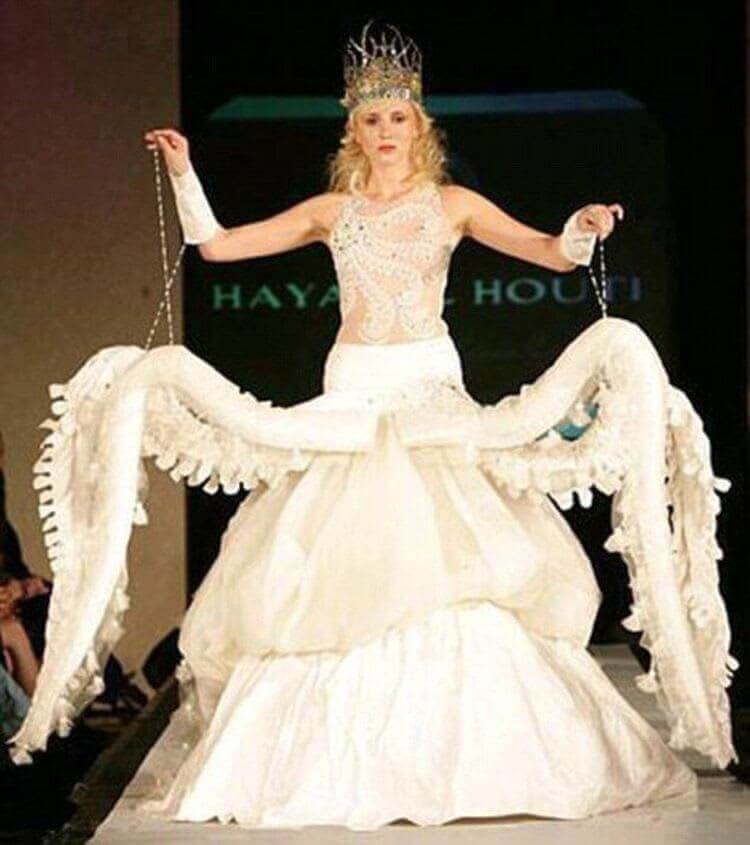 For this bride, however, she is more intrigued by the 8–legged creatures in Little Mermaid than the princess.
39. Budget Cut
You don't need to spend too much on a wedding day when you have a spray paint to customize your wedding dress.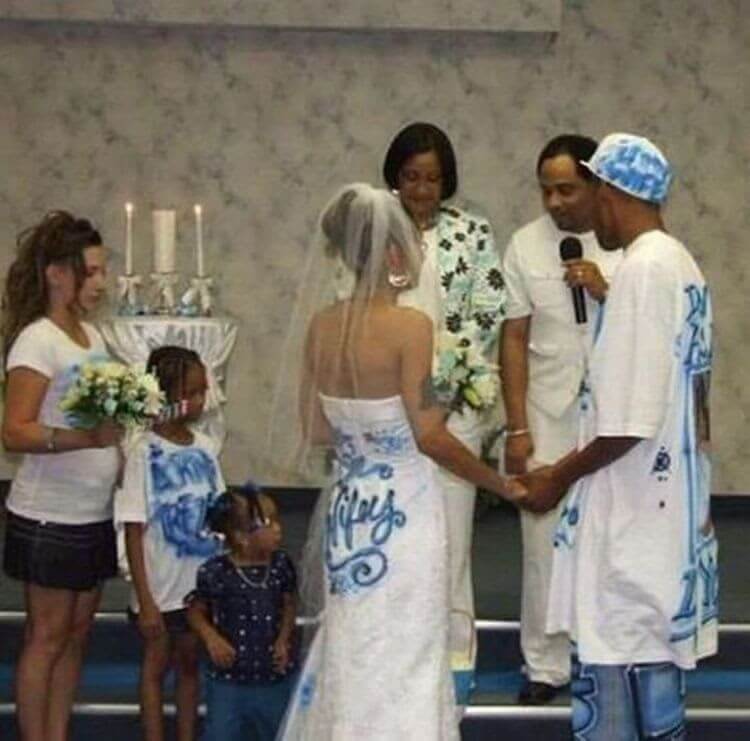 It is obviously what this person did with the style here.
40. Pride Of America
America could not have asked for a better patriotic model. This bride is the proper definition of loving your country so much you can wrap them around you.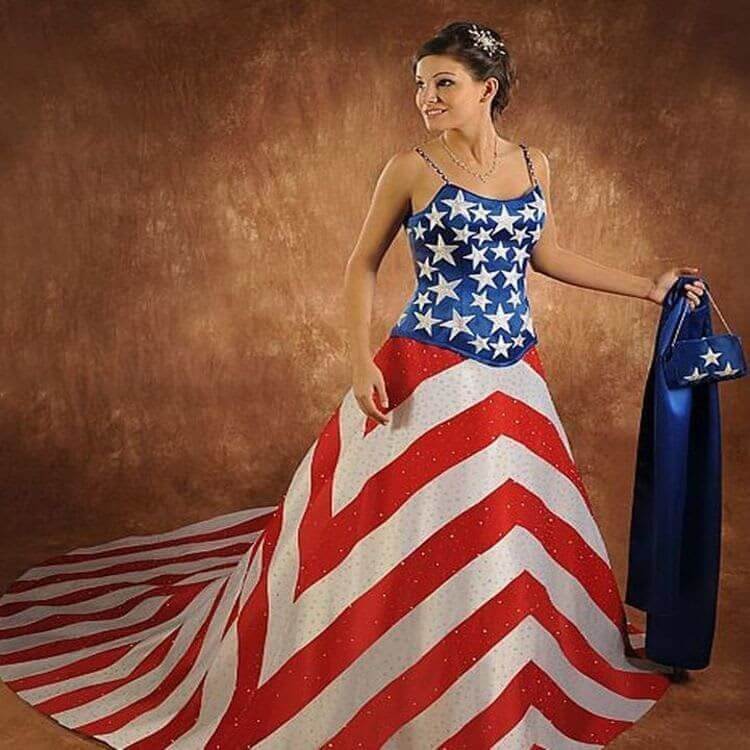 Her handbag is starry, and we think it is best if the ceremony holds on the fourth of July.
41. Leading The Way Into The Future
The future is unpredictable… Not for this couple though!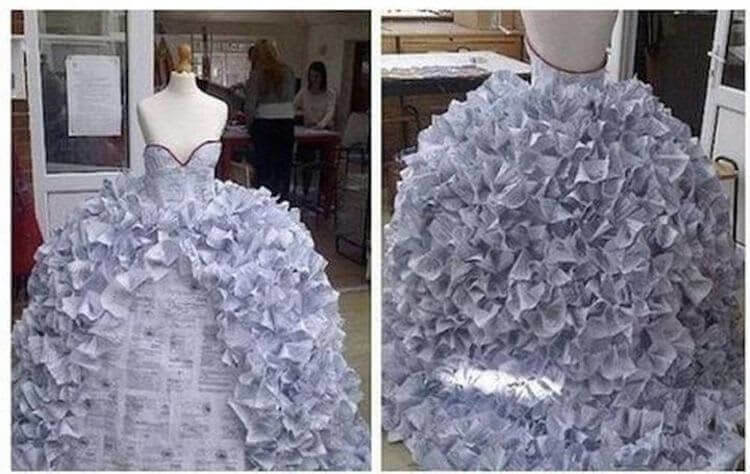 It is clear they are not so intent seeing a bright future ahead by using a wedding dress made of divorce papers.
42. Rocking the Magic carpet
The bride and groom probably thought this was an audition for Aladdin, but unfortunately, the groom was not informed about the test.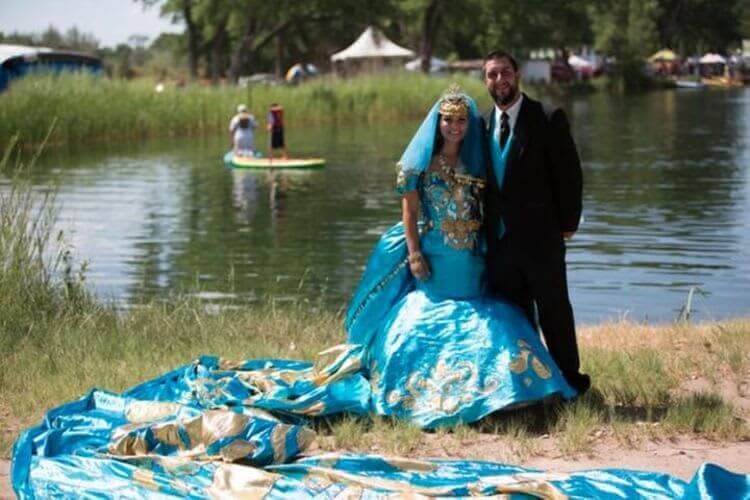 It's a Disney themed wedding up here.
43. Heavy Gown And Proud
These Swarovski crystals and purple tulles are quite weighty, but this bride doesn't mind prepared to bear it.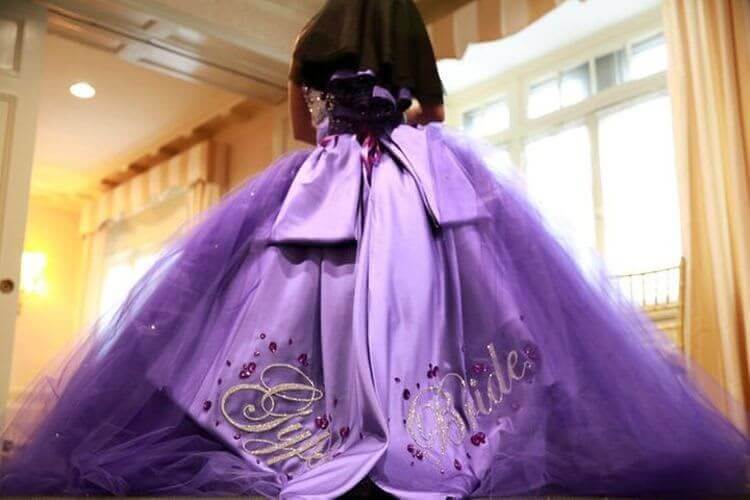 Quick question: How would she dance when the DJ starts playing? I guess she would have to change into something comfier.
44. Stay Away From Me
This dress is saying, "this is my day; keep your distance!"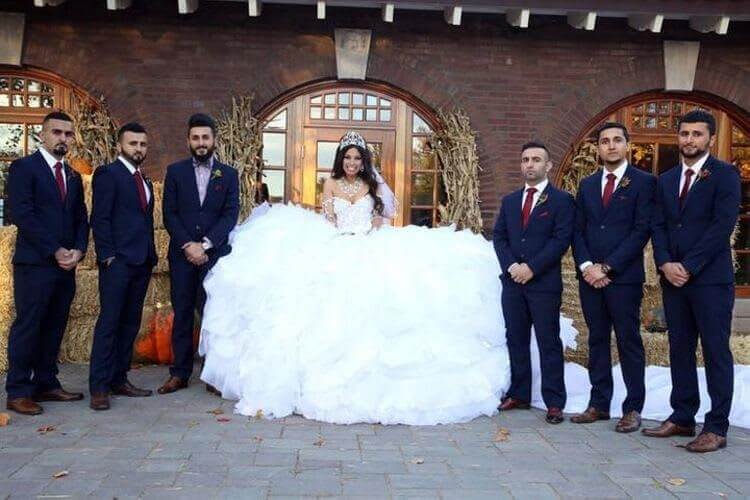 There are to be no hugging, smooching at all. Is the groom comfortable with this? I am not sure, but he looks happy enough.
45. Going Nowhere
This bride would have no other bride in the car.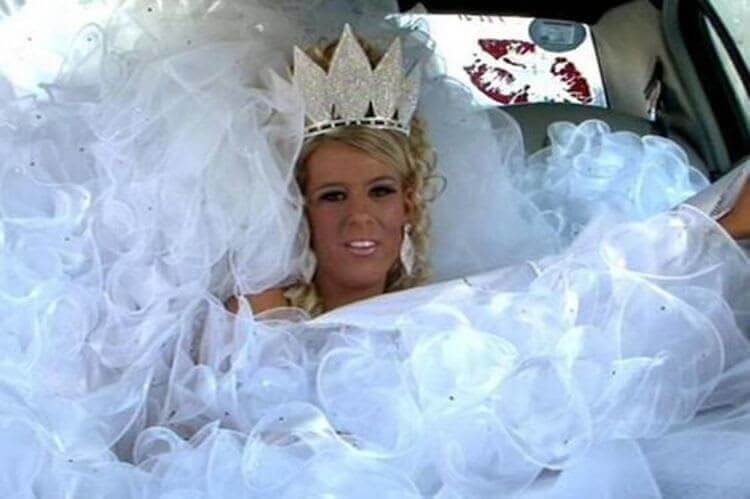 There is no doubting that fact at all!.
46. Blue Is My Favorite Color
Blue is suitable for a unique wedding color.
It does not always be white. But, be careful not to drown in the sea of your wedding dress.
47. The Bride With The Colors
This is what being colorful looks like. The bride rocks this wedding with a splash of colors so well you can't help but be infected by the brightness of the smile.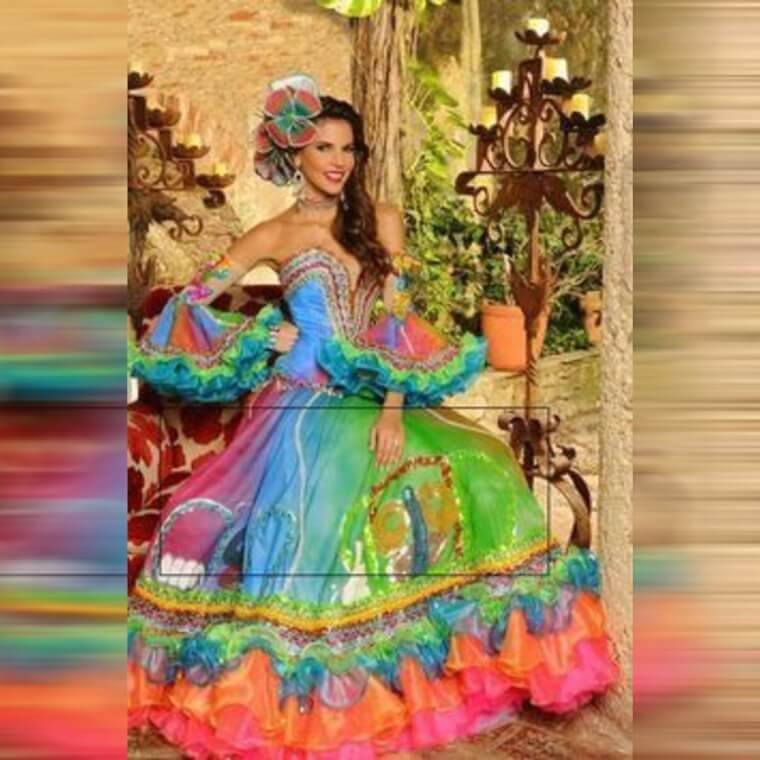 You will immediately be moved to smile so much (even if you are thinking of slushy, candies, circus)