Most Hollywood stars consist of two separate halves: The person they genuinely are and the public persona they and their management have carefully created. Sometimes these two identities are pretty much the same, and other times… let's just say not so much. And while we all have our off days, these stories from real encounters that regular people had with celebrities might change the way you feel when you see them on the screen, for better or worse. So dive in – but don't say we didn't warn you!
Don't Expect Hilary Duff's Signature
While all public figures are under some pressure to behave well, Disney stars like Hilary Duff are probably under even more stress, given their employer's clean image. But that reportedly didn't stop the actress from reacting rudely to a young fan, according to one person who reported, "A friend of mine worked on one of the flights she was on. A little girl wandered back to Hillary's seat for an autograph, and she told her to get lost." Considering young girls make up a significant portion of Duff's fanbase, it's surprising that she would behave this way.
PG/Bauer-Griffin / Contributor via Getty Images
Perhaps Hilary was having a really off day. In other public encounters, she's come across as polite, including when Ashton Kutcher famously filmed her (without her knowledge) taking a driving test on his show Punk'd.
Zach Braff Is No Treat to Work With
How unfortunate that actor and filmmaker Zach Braff was reportedly difficult to work with on the set of his long-running, popular show Scrubs. This thirdhand statement might be telling: "I used to work with the sister of Nurse Carla from Scrubs. She said everyone on the cast was amazing except Zach Braff." It would be one thing if Scrubs had only lasted for a season or two, but imagine having to deal with an annoying coworker for nine straight years?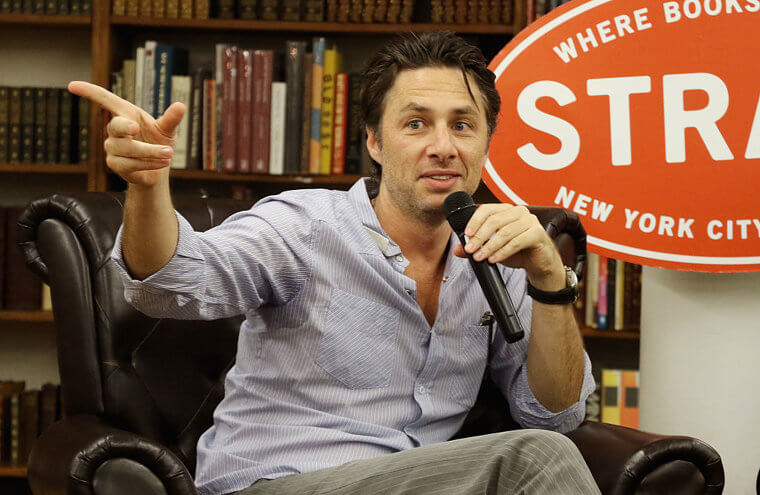 Jim Spellman / Contributor via Getty Images
Braff's ego might be slightly disproportionate to his relative level of success in his field. Though his work as an actor on Scrubs was critically praised, his efforts as a feature film director have had far more mixed results. 
Jennifer Lopez Is Serious About H2O
"A friend of mine waited on her and her entourage; she made ridiculous demands and threw fits over bottled water," said one frustrated waitress of J.Lo. Lopez is well known for her renowned abilities as a singer, not to mention her beautiful skin and physique. With that in mind, it's kind of understandable that she's obsessed with hydration as it helps maintain her glowing appearance. But that's really no excuse to be cruel.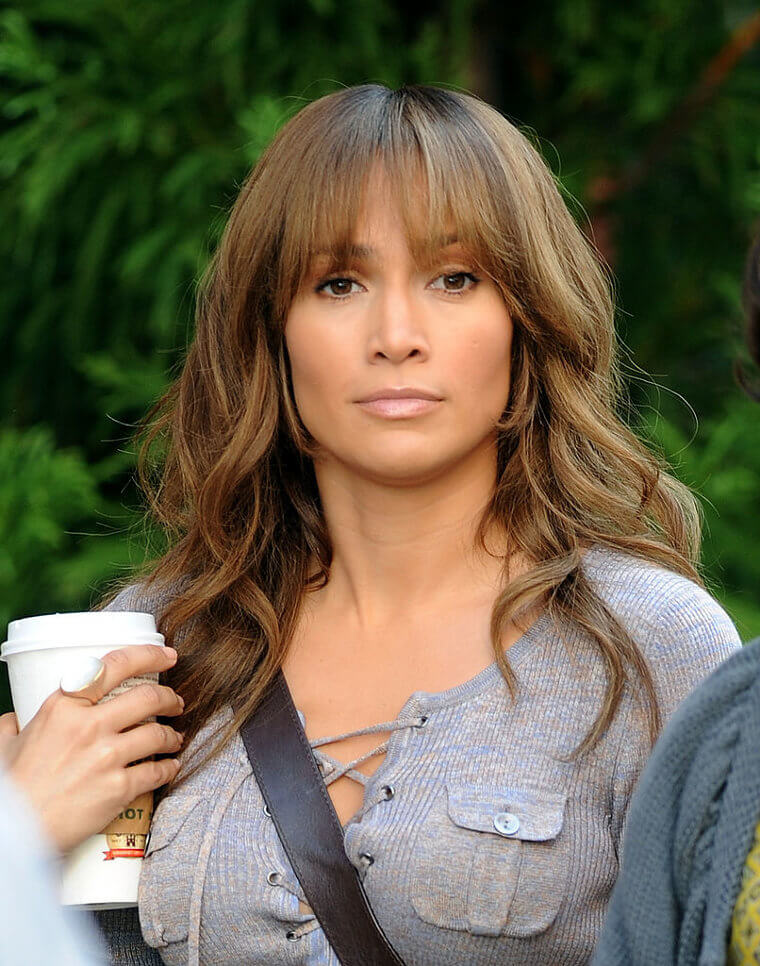 In what circumstance would anyone throw a fit over a bottle of water? What happened? Did someone bring her an off-brand bottle rather than Evian? Was she given flat water when she requested sparkling? Tragedy!
Robert Downey Jr. Loves a Good Kite
While Robert Downey Jr. may have once been associated with the gang of 1980s teen movie actors 'The Brat Pack', his everyday behavior is apparently anything but bratty. A couple of beachgoers were quite surprised when he turned out to be very down to earth, as one reported: "My friend and I were flying a kiteboarding kite on the beach when he approached us and initiated a conversation with 'Hey guys, cool kite!'" Perhaps Downey Jr. should join a new group of actors called 'The Nonchalant Kiteloving Pack.'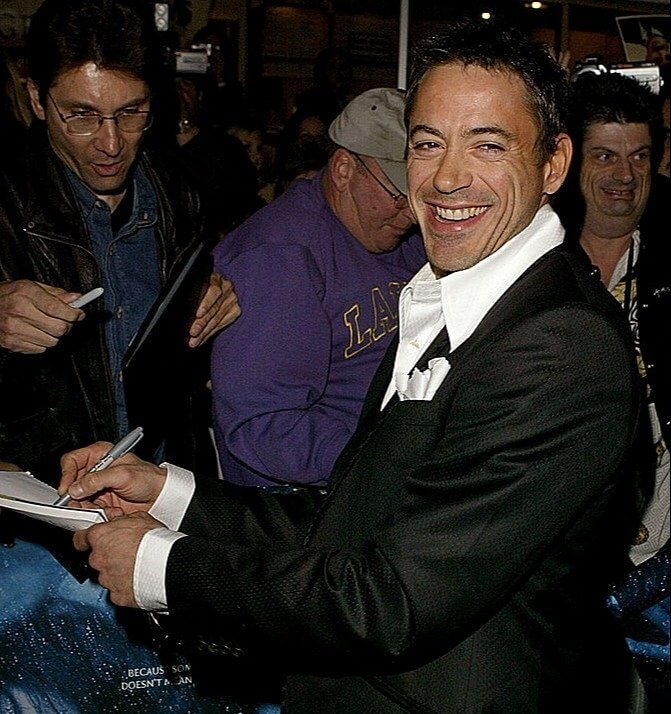 Hopefully, said friends got the hint that the hardworking actor may have been interested in actually giving their kiteboarding equipment a spin. Even if he was just being polite, it's at least worthwhile to offer him a go.
Working With Zooey Deschanel Isn't Fun
Zooey Deschanel is known for playing quirky characters, and her role in 500 Days of Summer helped create an image of her as a 'thinking man's sex symbol.' But in this instance, her alleged behavior on the set seems to be at odds with the funny, loveable oddball persona associated with the characters she's played. A colleague reported, "My friends and I all have worked as extras on New Girl, and she's a mean person."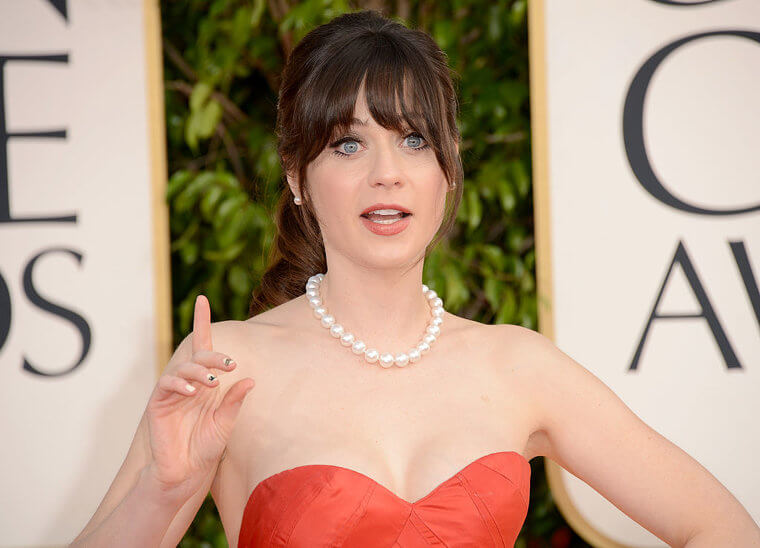 Jason Merritt/TERM / Staff via Getty Images
Note to actors: Please treat background talent well. It's possible that you once had to take thankless work like that, and if you didn't, consider yourself lucky and try to make what could be a demeaning job for your coworkers a pleasant experience instead.
Johnny Depp Isn't What You'd Think
Johnny Depp's reputation has been damaged substantially following his messy divorce from actress Amber Heard in 2017, in which Heard alleged Depp abused her numerous times throughout the duration of their marriage. In 2020, London's High Court of Justice concluded that most of Heard's allegations were 'substantially true.' The endless legal battles have undoubtedly been quite costly for Depp, but that apparently hasn't influenced his tipping policy. One waiter noted, "Used to deliver food from a catering service. Johnny Depp once tipped me $100."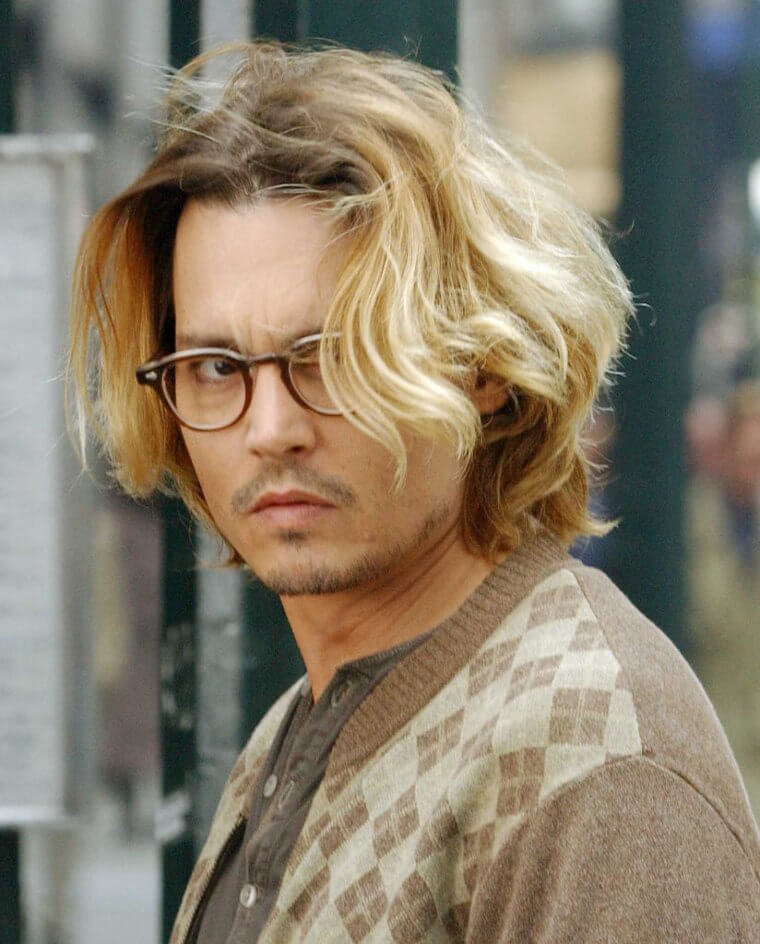 Of course, the caterer in question didn't mention just how big the bill was that prompted the tip. If Mr. Depp ordered, say, 20 bottles of Cristal champagne, a $100 tip is actually rather cheap.
You Don't Want Laverne Cox on Your Flight
Laverne Cox is known as a pioneering actress, and her performances in the women's prison series Orange Is the New Black earned the first Emmy Award nomination for a transgender actress. But her role in the comedy-drama series might be influencing her behavior in everyday life, according to one flight attendant's confidante: "One of my friends is a flight attendant and said she's a total diva." Maybe the claustrophobic experience of being on a plane reminds her of a prison, and she involuntarily starts acting out on flights?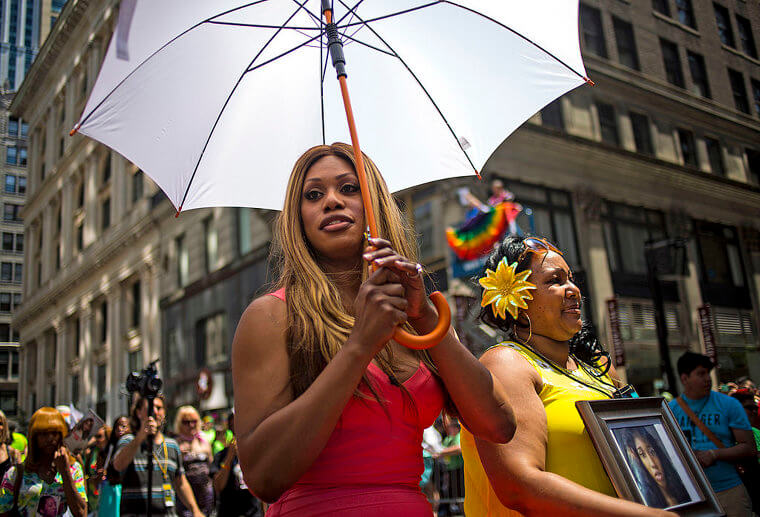 It's one thing to deal with a demanding actress in, say, a restaurant, which they'll likely leave after about an hour or so. But imagine having to suffer through a celebrity tantrum on a 10-hour flight? No, thank you.
Surprise Surprise: Justin Bieber Lacks Manners
Justin Bieber began his recording career at the mere age of 13 and quickly melted teenage girls' hearts with his nice-guy image and pop melodies. But despite his humble roots (he was raised by a single, working-class mother), fame quickly changed his behavior for the worse, as one helicopter pilot reported that he "had the displeasure of flying Justin Bieber. He lived up to his reputation and was incredibly rude." Considering Bieber has faced accusations of vandalism and driving under the influence, maybe this pilot should just be thankful Bieber didn't cause the helicopter to crash.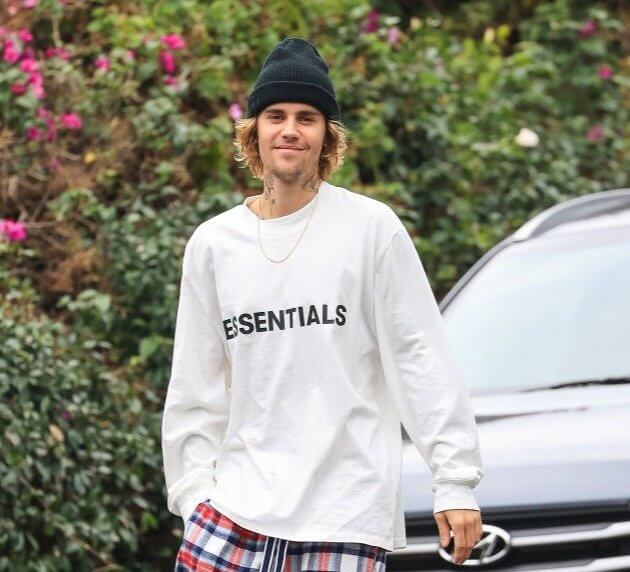 Rachpoot/MEGA / Contributor via Getty Images
Said helicopter ride likely did not occur in China, where Bieber's performances have been banned by the government because "it is not suitable to bring in badly behaved entertainers."
This Won't Help Steve Austin's 'Stone Cold' Reputation
'Stone Cold' Steve Austin is a retired professional wrestler and was characterized as one of the professional wrestling world's biggest villains during the active period of his career in the 1990s and early 2000s. But professional wrestling is, of course, just a show, as this grateful dog owner found out. "He found my dog that ran away and picked him up off of the highway. He ended up cleaning him up and gave him tons of toys before we got him back."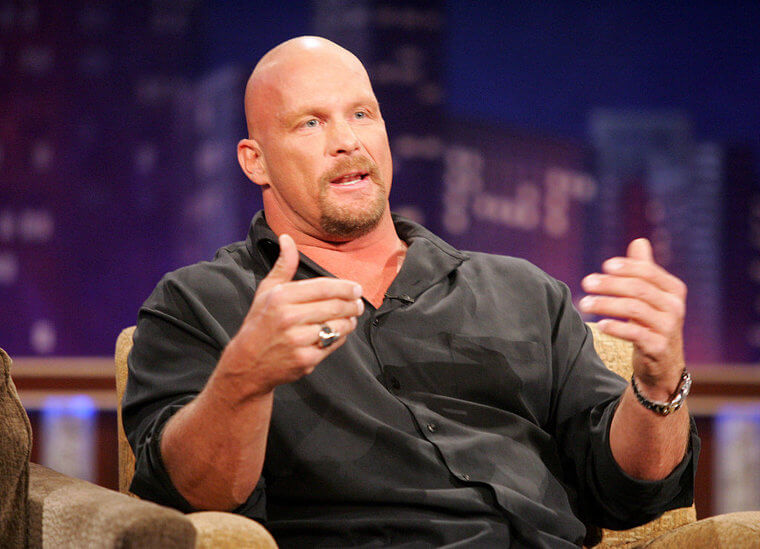 Jesse Grant / Contributor via Getty Images
Steve Austin is 6'2 and reportedly weighs over 250 pounds, an enormous build that makes his gentle fondness for dogs all the more touching.
Mariah Carey's Not Fun to Deal With
Mariah Carey's 5-octave range, gift for catchy songwriting, and a string of Billboard #1 hits have led her adoring fans to fondly refer to her as pop music's premier diva. But while the word 'diva' literally means 'goddess' and was once reserved for only the most gifted female singers, it eventually became synonymous with a demanding, entitled, and misbehaved star. That checks out with what one disgruntled worker said about Carey: "She came to my workplace once and was a NIGHTMARE the entire time."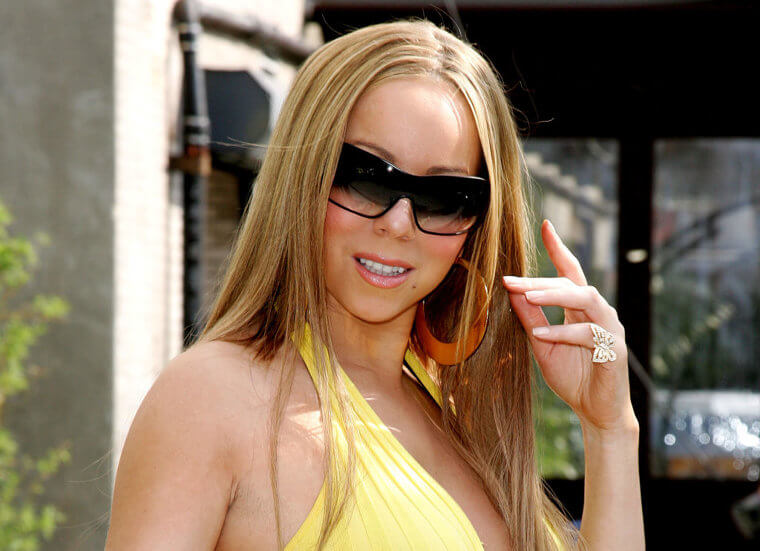 Maybe Mariah is just trying to live up to her "diva" role, including all its good and bad things.
Perhaps Kevin James Would Prefer to Speak in Sign Language?
Actor and comedian Kevin James is maybe best known for playing the character Doug Heffernan on the sitcoms The King of Queens and Everybody Loves Raymond. Though Hart characterized Heffernan as an approachable, working-class 'everyman,' that's apparently quite different than James's own real-life character, as one waiter said: "Buddy of mine was a waiter for him, when he asked him if he wanted anything to drink, he responds 'you were told not to speak to me.'"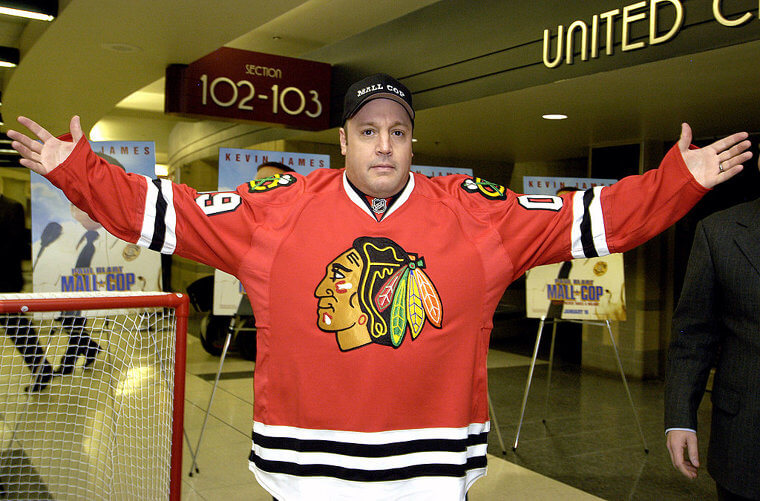 Regardless of what the waiter was or was not told to do, how do you properly serve someone without talking to them? Should he have attempted to write his questions on a napkin?
Mark Ruffalo Might Help You Land a Job
Mark Ruffalo has enjoyed both critical and commercial success with roles in films like Spotlight and Marvel's The Avengers. Given that most high-profile actors might turn their noses up at aspiring talents asking them for career advice, it's very refreshing that Mr. Ruffalo was willing to share some of his knowledge and contacts with those trying to break into such a tough industry. One fan reported, "I started chatting him up about acting and how he got into the industry, and he ended up talking to me for an hour and gave me his email address."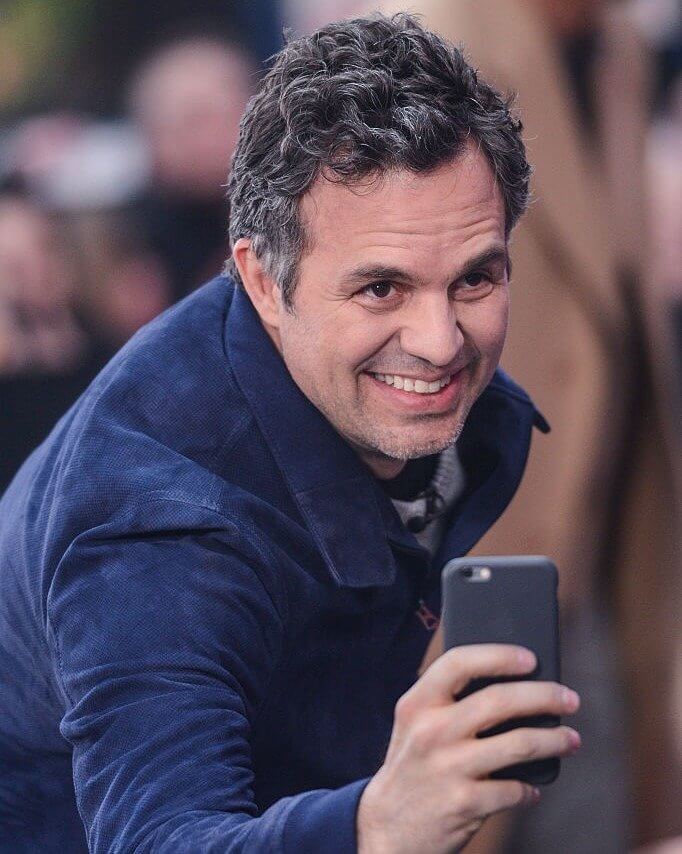 Whatever advice Mark Ruffalo gives should be taken seriously: He became a successful actor without the benefit of family connections, as neither of his parents worked in the entertainment industry.
Jaden Smith, Don't You Have Somewhere to Go?
Which group of people is less in touch with reality: Famous people or the children of famous people? Those who grow up in a bubble of wealth where everyone caters to their every need might not be very considerate of another person's time. According to one retail employee, Jaden Smith, "Wouldn't leave my store thirty minutes after we closed. Neither would his security guard or the girl he was with." Perhaps Smith might have been accustomed to a store opening or closing according to his own schedule rather than shopping during the store's publicly listed hours.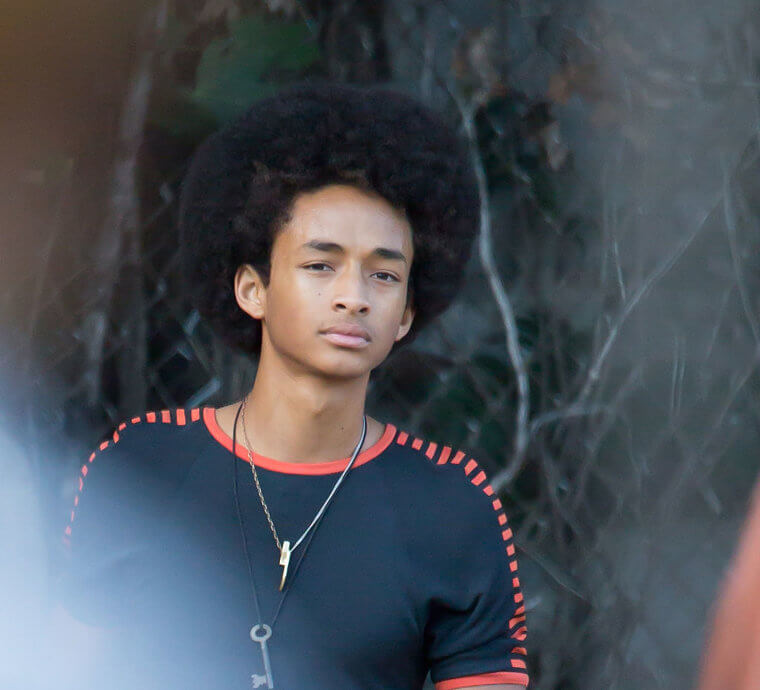 If the young rapper/actor and his entourage were so inconsiderate as to hang around a store long after it officially closed, we hope they at least purchased an enormous amount of merchandise to make up for the inconvenience they caused.
Natalie Portman Changed Her Name for a Reason
It's certainly praiseworthy when any successful child actor decides to expand their horizons by going to college—and in Natalie Portman's case, Harvard University, no less. But what's the point of seeking out a 'normal life experience' if you continue to use your stage name in the process? One person recalled of Portman, "One of my sister's friends went to college with her. She threw a hissy fit because a professor used her real last name when taking attendance." So much for keeping a low profile.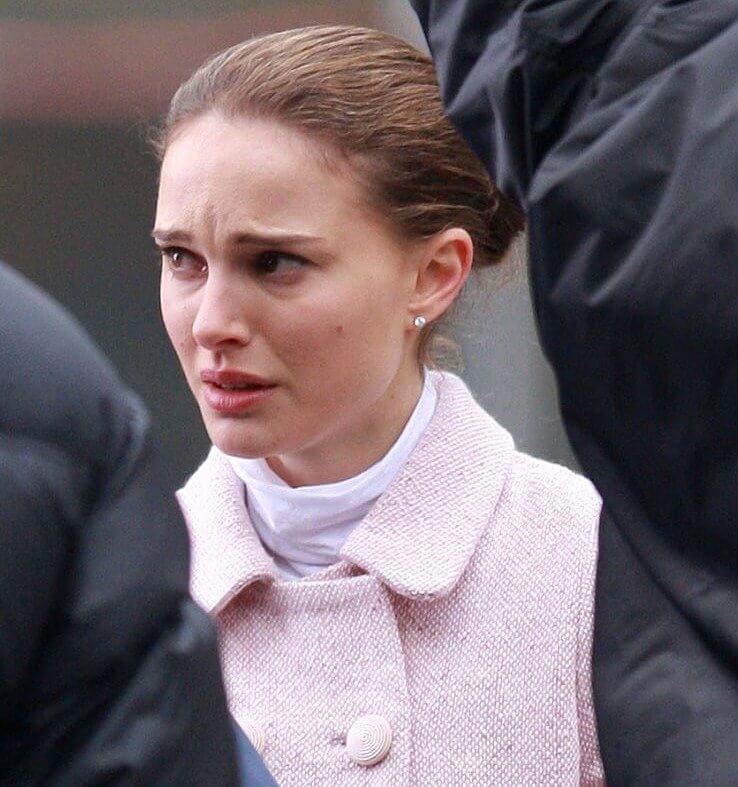 To be fair, Natalie's birth name, Herschlag, might've been hard for the professor to pronounce. Maybe it's understandable that she preferred to go by her stage name while studying, even if it outed her.
Tim Allen Doesn't Want Dessert
Tim Allen is well known and loved by people of all ages, given his performances as Tim "The Toolman" Taylor in the television series Home Improvement and Buzz Lightyear in the Toy Story movie franchise. But while he's known for being a gifted comedian on screen, that sense of humor apparently doesn't extend to his relationships with his neighbors, one of whom reported: "He owns a house near my summer home and threatened a friend for welcoming him to the neighborhood with pie." Honestly, who doesn't love pie?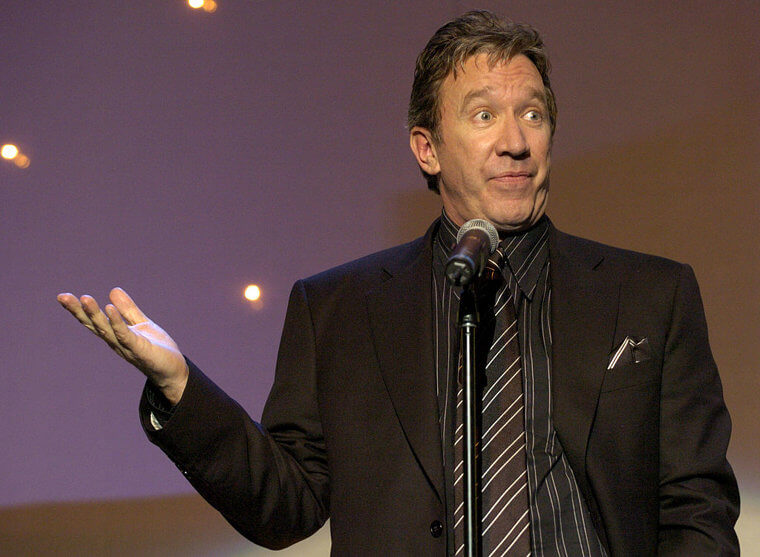 L. Cohen / Contributor via Getty Images
In Allen's defense, perhaps the actor needed to lose weight for a role, and said neighbor kept interfering with his goals by bringing over one dessert after the next. It's hard to resist pie.
Tiger Woods Doesn't Have Time for Fans
Tiger Woods started winning major golf tournaments while he was only a teenager, and his public image at the time was that of a calm, clean-cut, and respectful student of his sport. But that image took a beating after it was revealed that he repeatedly cheated on his wife, behavior which Woods blamed on his sense of 'entitlement.' Unfortunately, said entitlement also appears to affect how he relates to the kids who idolize him. One former Woods fan reflected, "When I was about 5, I asked for his autograph. He got in his car and never even looked at me."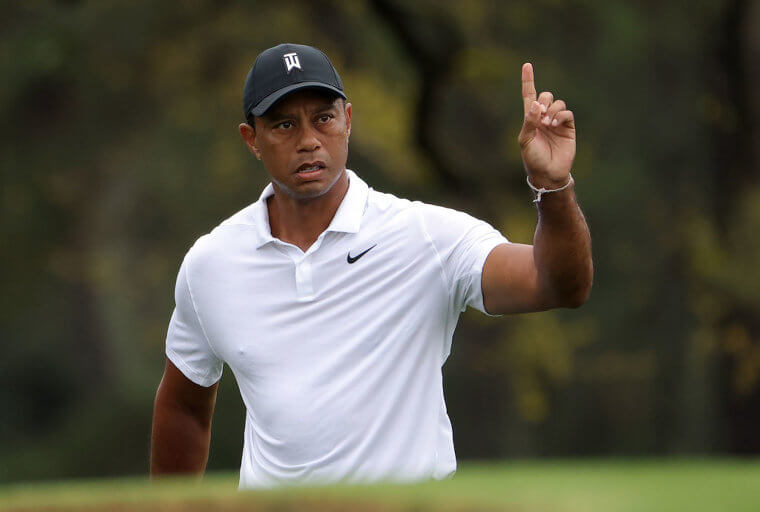 Jamie Squire / Staff via Getty Images
Woods was raised as a Buddhist but reportedly became less devout as his career developed. Perhaps a return to some of Buddism's core values—like generosity, patience, and kindness—would improve his interactions with his fans.
Shia LaBeouf Doesn't Deal Well With Car Trouble
No one likes to deal with the inconvenience of a car breaking down. But most can keep their emotions together enough to at least respond politely to a kind word from a child—most except Shia LaBeouf. One observer reported LaBeouf "had his car breakdown in my town. A little boy recognized him and said he loved Transformers and was told to F off." Fame can apparently be such a monster that it sidetracks people from the basic, universal rules of day-to-day behavior.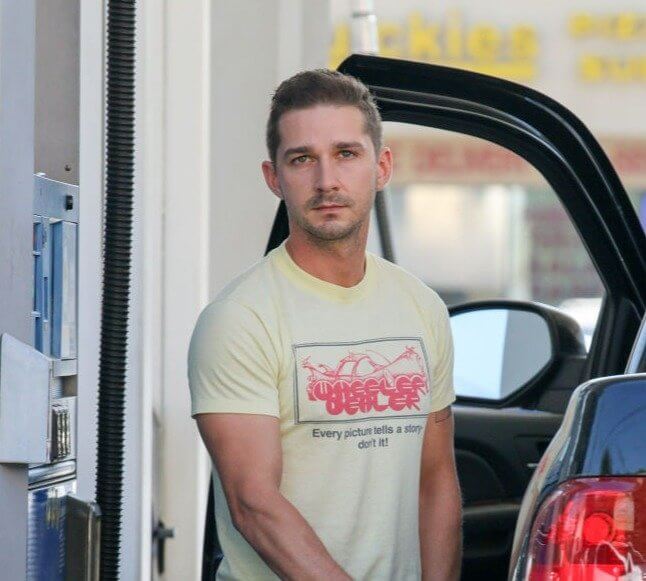 Bauer-Griffin / Contributor via Getty Images
Unfortunately, Labeouf's troubles extend beyond his reported interactions with fans: He has been treated for addiction and was sued by his former girlfriend for assault, among other charges.
Ashton Kutcher Did This for a Fan
Ashton Kutcher has achieved an immense amount of wealth and fame, first as a comedic actor in television series and movies and later as a highly successful investor in a number of startups and established companies. But fortunately for one hospital patient, Kutcher's polite, Midwest roots (he was raised in Iowa) apparently still seem to ground him. The patient said of Kutcher, "Met him while in the ER; he helped me up after I collapsed. His kindness and warmth were deeply appreciated."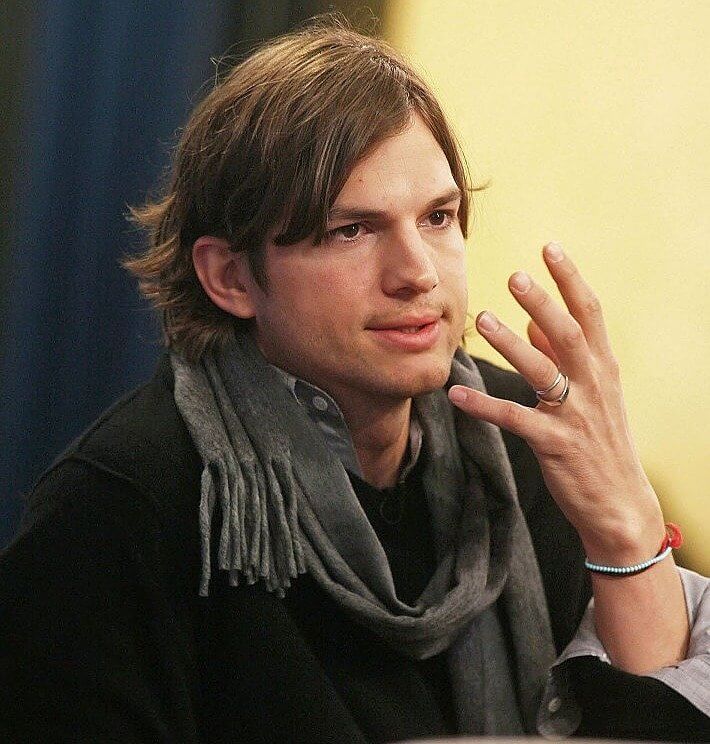 DISCIULLO/Bauer-Griffin/GC Images
If investing doesn't work out and one day he finds himself out of acting work, perhaps Kutcher has the compassion and attentiveness necessary to become an ER nurse.
Gold Got to Michael Phelps's Head
In order to become Olympic champions, swimmers must endure endless hours of laps in the pool, as well as countless sessions of 'dryland' exercises like stretching and weight training. But they should also try to take a lesson or two in humility along the way; otherwise, they might end up like Michael Phelps. One observer noted of the swimmer, "Been to several casinos where he treated the dealers and cocktail servers like total garbage." This report of his casino behavior is one of many other incidents in which he acted like less than a champion in public.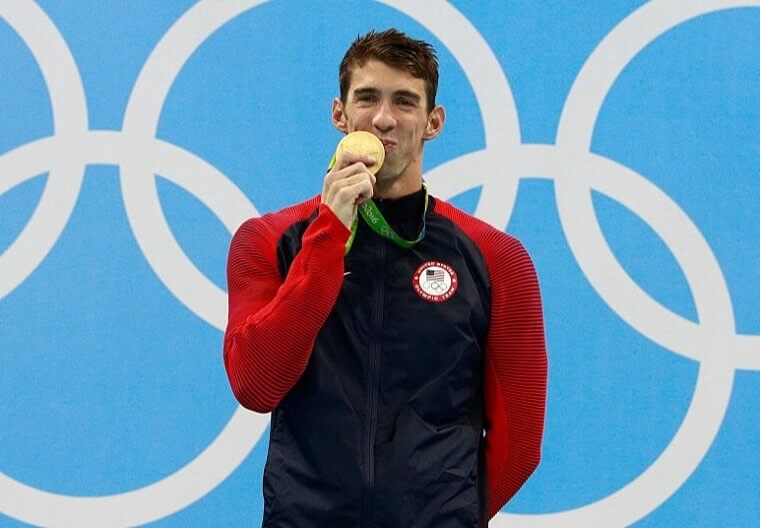 Adam Pretty / Staff via Getty Images
Then again, it may be difficult to maintain any degree of levelheadedness after you win 28 Olympic medals. Maybe his slower-swimming competitors should be blamed for his attitude?
Keanu Reeves Is as Cool as His Characters
Starting with his role in 1989's Bill and Ted's Excellent Adventure, Keanu Reeves has generally played characters with an easygoing, laidback demeanor. Does he excel in playing those types of roles because they're actually close to his own personality type? Judging by this fellow traveler's airport interaction with Reeves, the answer would be yes. The traveler noted, "I went through an airport security line with Keanu Reeves. He was super cool and open for about a 5 minutes conversation."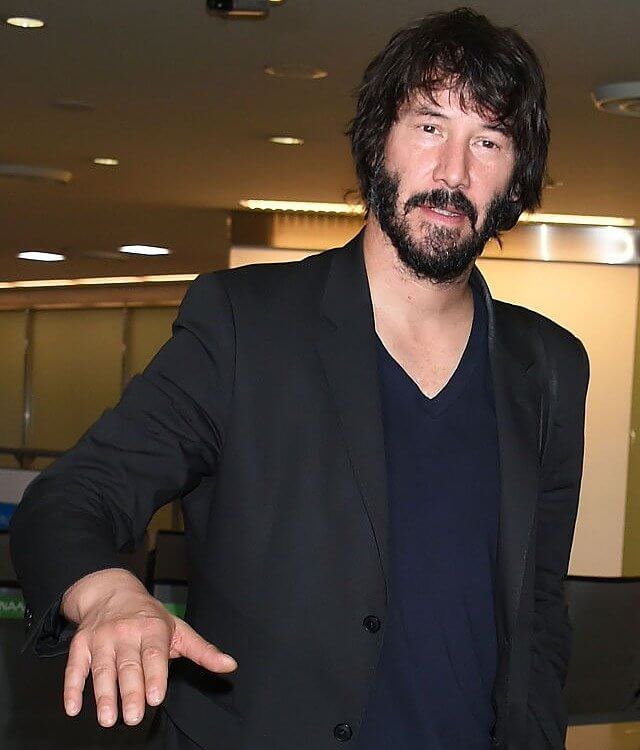 A 5-minute conversation is a surprisingly long time for anyone to talk to any stranger, especially if said anyone is a celebrity. Perhaps Keanu's phone was broken, and he was looking for a way to pass the time in line?
Chevy Chase Isn't Always Funny
Comedian Chevy Chase became a household name in the 1970s when he made millions of people laugh on a weekly basis on Saturday Night Live. Though the actor originated the show's long-running Weekend Update sketch, he also has a long-running reputation for being difficult to work with. As one colleague noted, "Nobody has anything nice to say about him, and he seems to revel in it." More recently, Chase repeatedly feuded with the creator of the show Community, and the disagreements eventually caused Chase to leave the show entirely.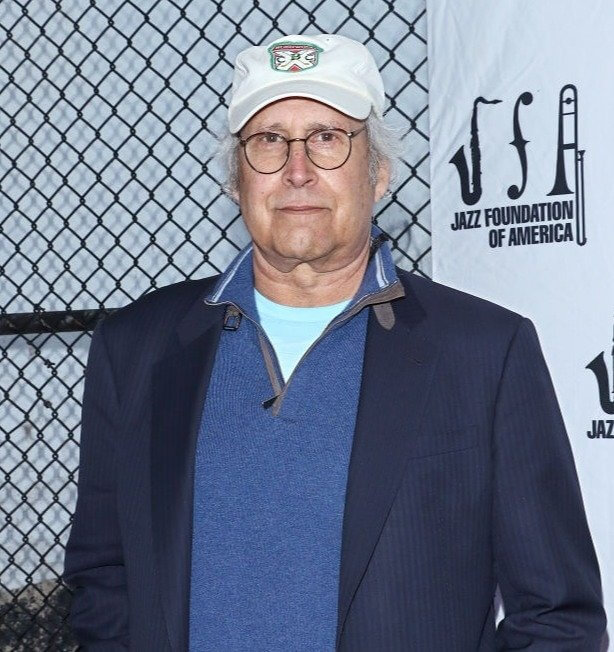 Jim Spellman / Contributor via Getty Images
Perhaps the quote above actually comes from fellow actor Bill Murray, with whom Chase once engaged in a fistfight on the set of Saturday Night Live? If so, take the quote with a grain of salt.
The Golden Rule Isn't Rocket Science, Bill Nye
Bill Nye ('the Science Guy') is an Emmy-winning science ambassador, inventor, and mechanical engineer. Though he might have an exceptionally high IQ, that doesn't always lead to strong interpersonal skills, and he's apparently rubbed some of his colleagues the wrong way. One person reported, "Many individuals I've worked with have personally known him and said he was an a**hole." You'd think someone capable of super-complicated hydraulic resonance technology could understand simple concepts like 'Treat others how you want to be treated.'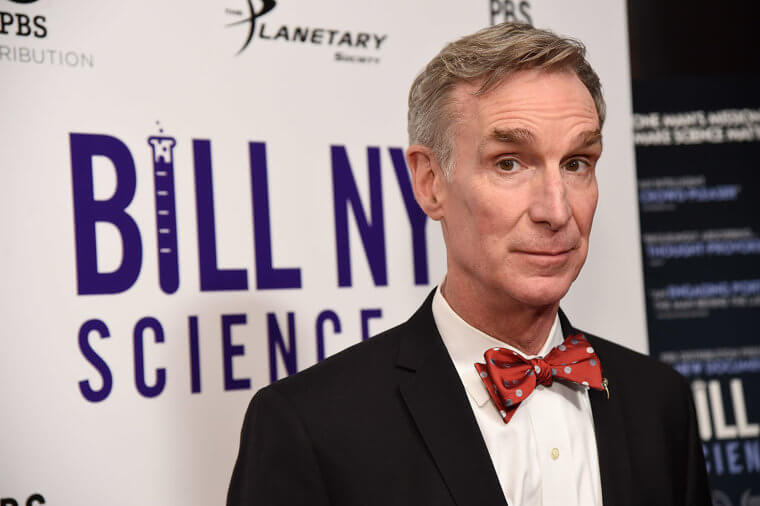 Michael Kovac / Contributor via Getty Images
Keep in mind that for all Bill Nye's successful, science-themed media appearances, he's had a number of high-profile failures too. Maybe these particular colleagues who complained about Mr. Nye had worked with him during a rough patch in his career.
Adam Driver's a Big Guy With a Big Heart
'Gentle Giant' might be a slightly overused phrase, but it seems to be an appropriate one for Adam Driver. His reported height of 6'3″ is reason enough to find him intimidating; his memorable turn as villain Kylo Ren in the Star Wars sequel trilogy is another. But one fan's encounter with the talented actor completely reverses those impressions. They said the actor is "A genuinely kind and courteous dude. He's also massive in person and pretty shy too, which was kinda surprising."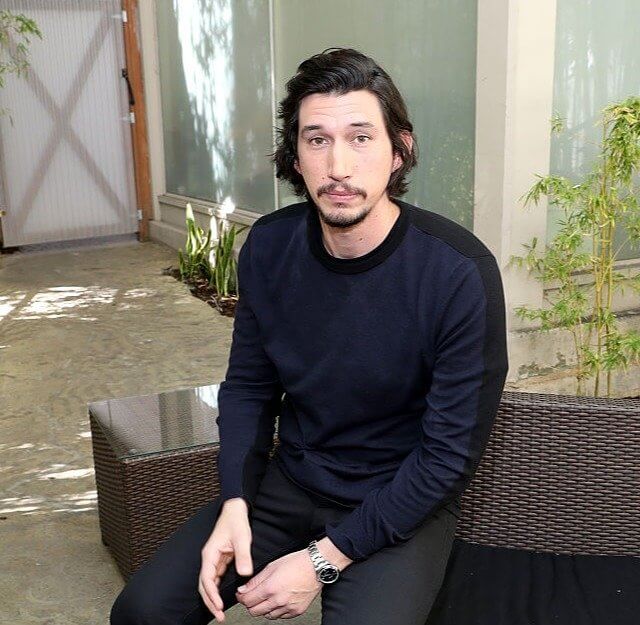 Jonathan Leibson / Stringer via Getty Images
There's an old saying in the film industry that 'only nice guys can play great villains.' Perhaps Adam Driver is further evidence that the saying is true?
Apparently Sandra Bullock Really Is 'America's Sweetheart'
Sandra Bullock certainly has the resume to behave like an entitled star. She's been nominated for multiple Academy Awards, winning Best Actress in 2009 for her performance in The Blind Side. But it took years for her to get there, and her work prior to that, while commercially successful, often didn't get the same love from critics. Maybe that's why she still acts with humility, according to one retail employee, who said of Bullock, "Helped her at a clothing store I used to work at. She absolutely glowed, wonderful woman."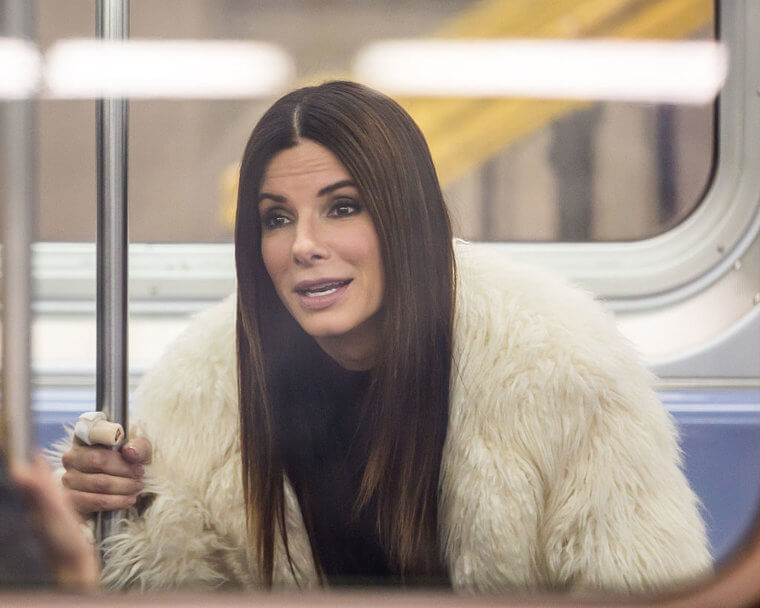 Bullock is frequently referred to as 'America's Sweetheart' due to her accessible, down-to-earth image, and that apparently carries over into how she actually treats people on a day-to-day basis. How refreshing.
Joseph Gordon-Levitt Is Good to His Fanboys
Joseph Gordon-Levitt has a long history of playing relatable characters, dating back to his days, starring in 10 Things I Hate About You and 3rd Rock from the Sun. If he's anything like the characters he often plays, it's no surprise that he makes his fans feel so comfortable when they approach him. The significant other of one fanboy reported, "He greeted him like a friend, chatted with him about a couple of his movies, and let my boyfriend be a total geek."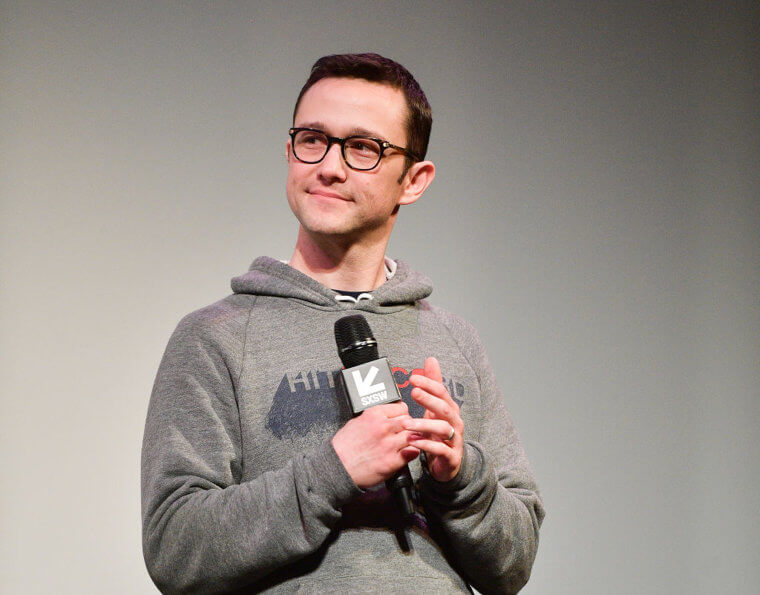 Matt Winkelmeyer / Staff via Getty Images
That said, it's worth noting that he's also played some darker roles, like an abused sex worker in Mysterious Skin or an amateur detective investigating a murder in Brick. Maybe it's best not to ask for his autograph on days when he's shooting those kinds of films.
Classic English Manners From Dame Julie Andrews
Fans of the film The Sound of Music will be happy to know that its lead actress Julie Andrews seems to be as kind and polite in person as she is on the silver screen, according to one restaurant employee who said, "My boss went out to her table to do his chef thing, he said she was so down to Earth and complimented his food." What a relief! It would have been a real bummer if the woman who played that devout, singing nun had turned out to be a demanding diner.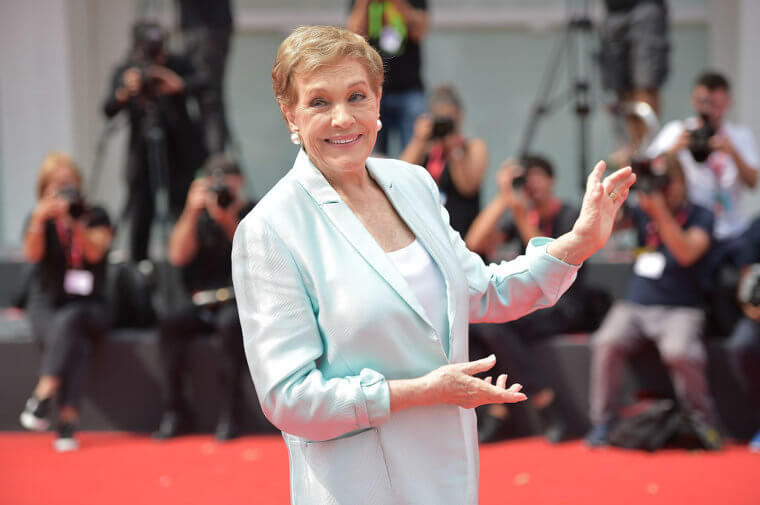 Theo Wargo / Staff via Getty Images
Perhaps the only problem with highly polite people like Julie Andrews is you never know if their compliments are truly genuine or, well, simply politeness. Hopefully, the quoted chef really did prepare a great meal for the beloved actress.
No Doubt Gwen Stefani's a Sweetheart
"Was seriously one of the sweetest people I've ever met. When the first picture I took with her didn't turn out, she offered to take another," said one fan of Gwen Stefani. The singer-songwriter's approachable, girl-next-door vibe was a major contributor to the massive commercial success enjoyed by the band No Doubt in the 1990s. Songs she wrote, like "Just a Girl" and "Simple Kind of Life," were so relatable that it's no surprise her fans feel completely comfortable walking up to her and asking her for photos.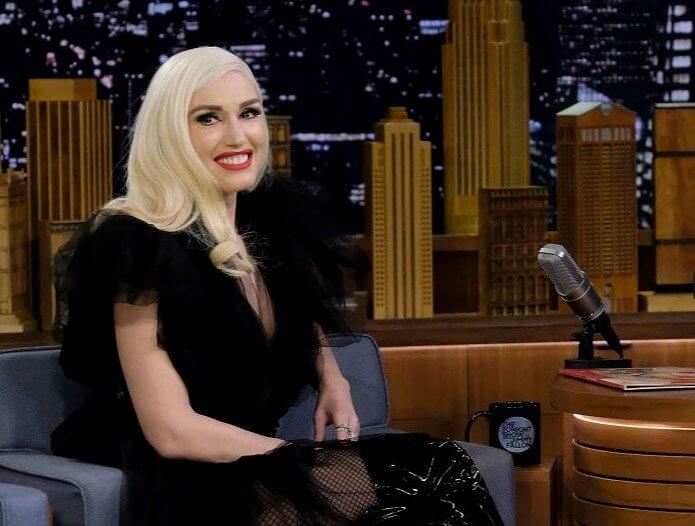 Jamie McCarthy / Staff via Getty Images
Though Stefani's actions are praiseworthy no matter what, context is, of course, key. If the fan asked for the photo in recent years, it makes sense that Stefani had time to do a second take. She might not have been so free at the peak of her fame in the 90s and 2000s.
John Stamos Treats the Help Well
You can basically judge the character of a wealthy, famous person by answering this one question: Do they treat 'the help' (for example, an assistant, house staff, etc.) well? Or do they make their lives miserable? If this former personal assistant's recollection of John Stamos is anything to go by, he's easily in the first category. The assistant said, "I was a personal assistant and driver for John Stamos for a week. He was very modest, friendly, and had a great sense of humor."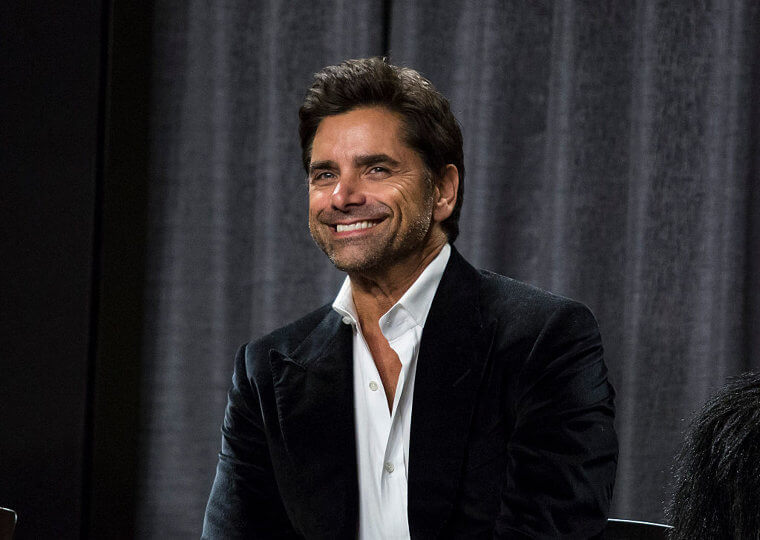 Vincent Sandoval / Contributor via Getty Images
Jesse Katsopolis, John Stamos's character from Full House, was such an endearing guy that it would be devastating to find out the man who brought him to life was less than lovable.
Dave Chappelle Is Funny in Real Life Too
Everyone needs a break from their job at some point in the day, so you can't expect every professional to be 'on' all the time. But it's not surprising that Dave Chappelle is as funny in his interpersonal interactions as he is on stage. Does he ever get tired of the feeling that he has to make people laugh all the time? If so, he didn't show it to one fan who said, "Got to talk to him for 20 minutes; he was really down to Earth and naturally funny."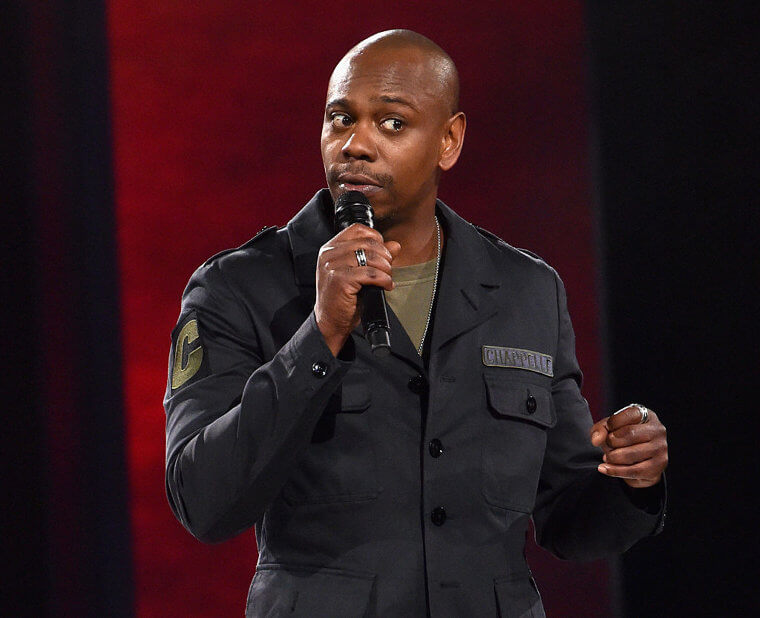 Lester Cohen / Contributor via Getty Images
Twenty minutes is quite a lengthy conversation. So he's not only funny when he's not at work, but he's also apparently quite generous with his time.
Henry Winkler Isn't Such a Bad Boy
Henry Winkler might not be easily recognized by today's generation, but anyone who lived through the 1970s and early 1980s will know him for his iconic character Arthur Fonzarelli (aka 'Fonzie' or 'The Fonz') on the show Happy Days. While The Fonz was characterized as a motorcycle-riding bad boy, Winkler is widely known as one of the kindest actors of his generation. So it's no surprise what this fan had to say of The Fonz: "Met him at Comic-Con; he was very welcoming and thanked us after we took a photo with him."
Paul Archuleta / Contributor via Getty Images
Perhaps another testament to Winkler's likable personality is that he has remained a close friend to several of his Happy Days costars, including Ron Howard.
Guy Fieri's the Kind of Guy You Want to Dine With
Guy Fieri is something of an 'alternative' celebrity chef, and he's built his brand as an accessible food expert with an unpretentious view of what makes good food. In that sense, it's not particularly surprising that he was so approachable to one photographer, who said: "Was sent to take photos of him while he was visiting a local restaurant. He sat down to eat with me, and we got to chat; he's really nice."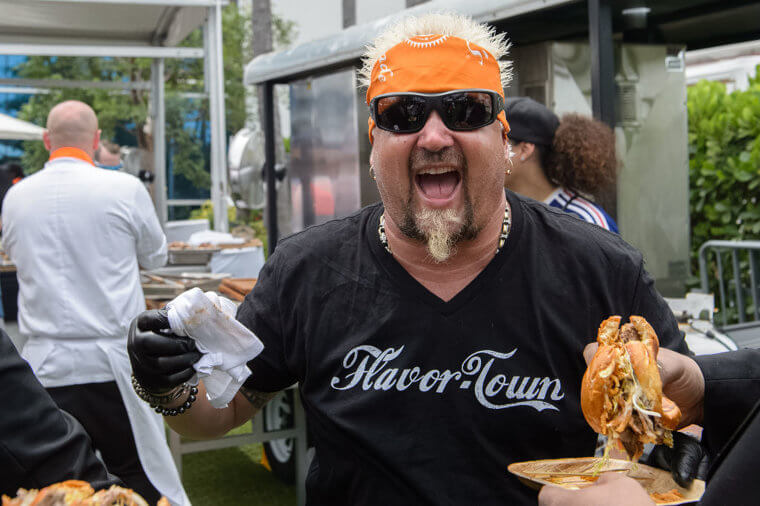 Jason Koerner / Contributor via Getty Images
Also, imagine getting paid to travel the country and try a wide variety of delicious food. Is it any wonder Guy Fieri was in a good mood when he met his new pal quoted above?
Flava Flav's Misplaced Anger
As co-founder of the rap group Public Enemy and star of his own hit reality television show, Flavor of Love, Flava Flav became well known for his fun and flashy personal style, as well as his boyish enthusiasm. But his good humor reportedly turns sour if his travel plans are ruined. One fellow traveler noted they "saw Flava Flav at an airport once. He was yelling at the flight crew over his flight being canceled."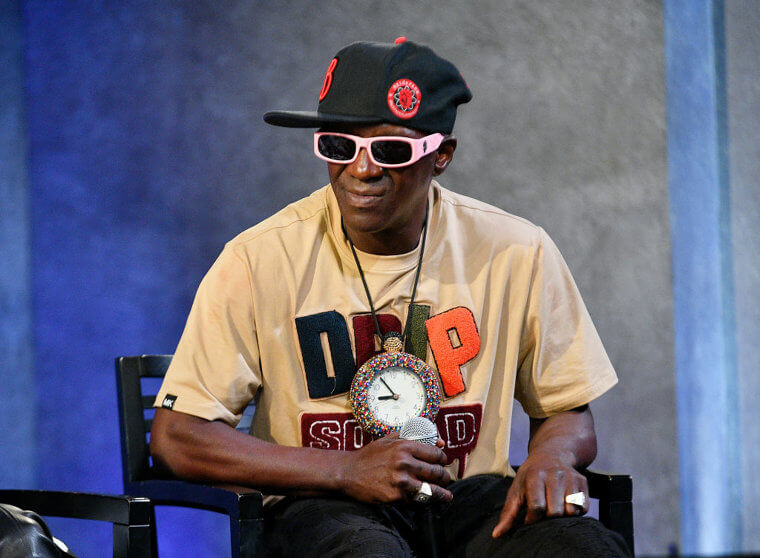 Dia Dipasupil / Staff via Getty Images
What's up with people losing their cool with airport employees over inconveniences that are entirely outside the employees' control? A flight attendant doesn't determine the weather, pilot strikes, etc.
Money Didn't Spoil Mark Cuban
Mark Cuban, mega-entrepreneur and owner of the Dallas Mavericks, has so much money that he doesn't have to worry about what anyone thinks of him. But maybe this self-made billionaire's working-class roots continue to influence how he relates to people today? One person who encountered him said, "Met him while catering an event. Nicest guy in the world. Stayed for SOOO long after, so anyone who wanted to picture could get one." Hopefully, he's as generous with his money as he reportedly is with his time.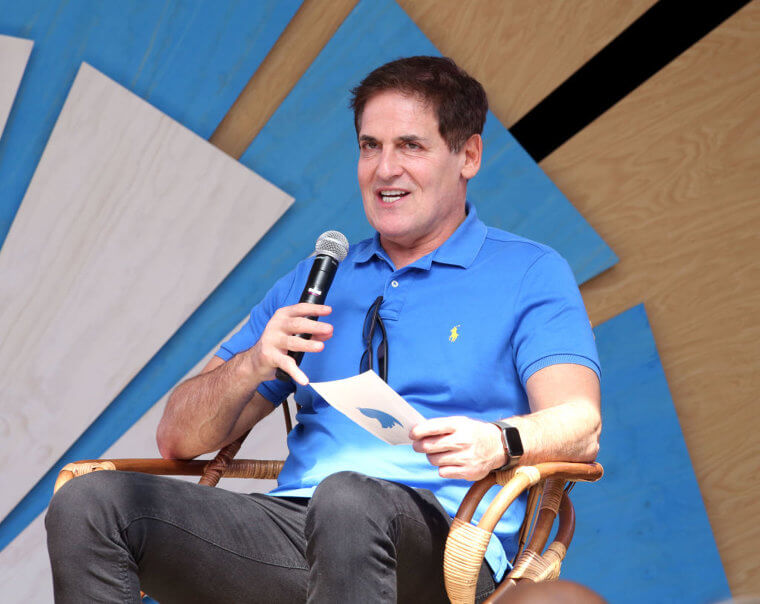 Robin Marchant / Stringer via Getty Images
Cuban has reportedly considered running for some kind of government office, perhaps even president of the United States. It seems like he certainly made enough of an impression to at least get this caterer's vote.
Willem Dafoe's Not a Villain
Willem Dafoe is a highly respected, Academy Award-nominated actor, and he's become particularly known for playing villains over the course of his 40+ year film career, including turns as a violent criminal (Wild at Heart), a vampire (Shadow of the Vampire), and the Green Goblin (the Spider-Man series). But while moviegoers might have been creeped out by his performances, they'll be comforted by the report from this waiter: "Used to wait tables at the airport, waited on him several times. Always very nice and a great tipper."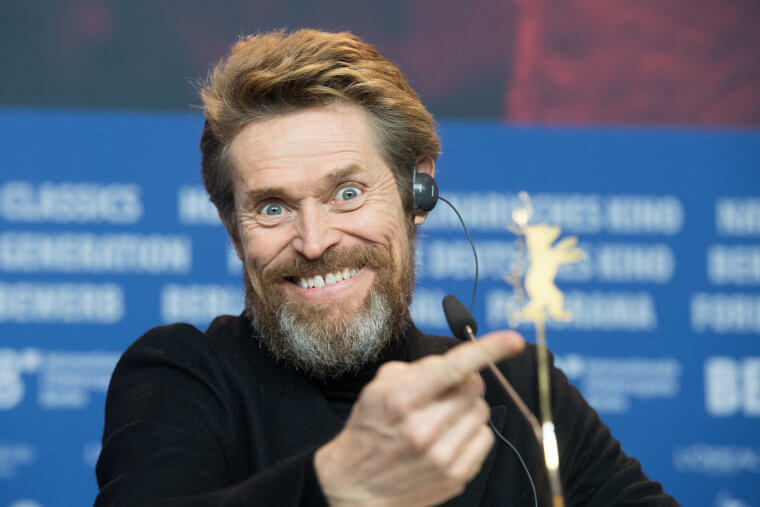 Stephane Cardinale – Corbis / Contributor via Getty Images
It's always a pleasant surprise when someone's dark, bizarre reputation as a performer turns out to be the complete opposite of who they are in real life. Waiters can breathe a sigh of relief if Willem Dafoe ever walks into their restaurant.
CeeLo Green's Ok With You Staring
CeeLo Green is a marvelously talented vocalist, but he's no stranger to controversy. Green is known for having a short temper and has used homophobic insults against a music critic who reviewed his work unfavorably. But he, fortunately, kept his temper in check during one encounter with a staring fan, who "Spotted him at a restaurant in Atlanta. I kept kinda creepily staring at him until he noticed me, then he waved and said, 'keep it real, bro'" The singer's reaction certainly could have been far worse.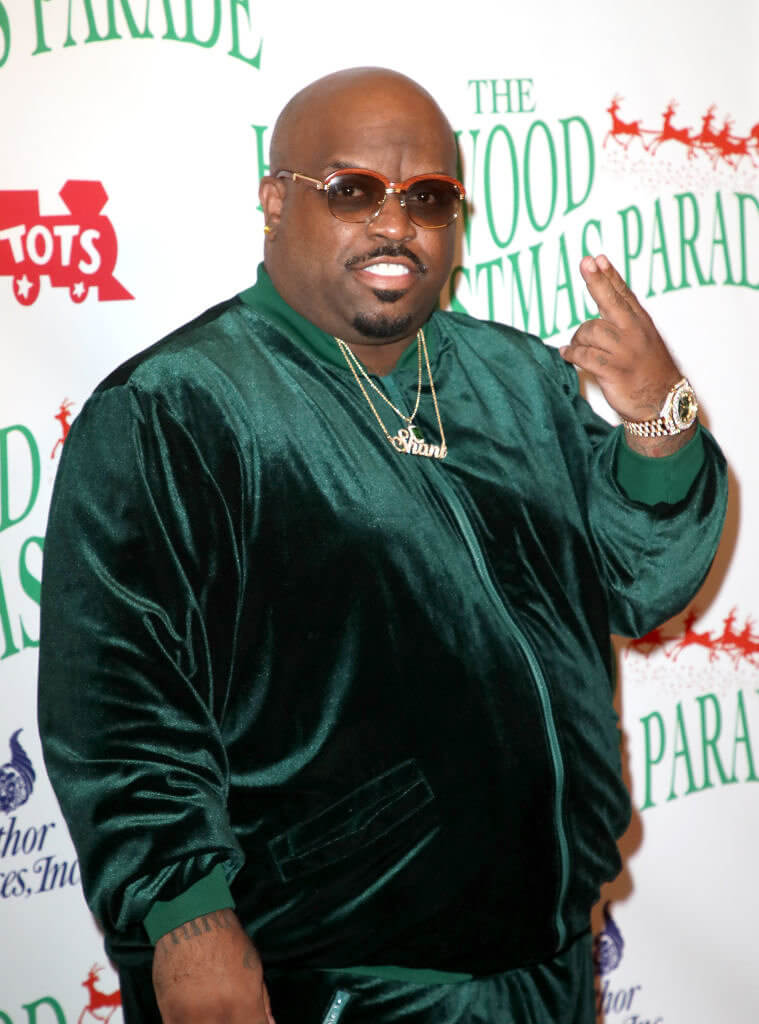 David Livingston / Contributor via Getty Images
If the said fan is lucky, his odd stares might even be immortalized in one of CeeLo's songs. The rapper is known for drawing inspiration from his personal life when he composes his work.
Umm, of Course Bill Gates Tipped Well
"He stood in line like everyone else, even tipped well," said one observer of Bill Gates. Ok, it might be sort of impressive that Bill Gates stood in line like the regular, non-billionaire civilians. After all, he could have easily cut to the front simply by offering to pay everyone else's rent for a month. Or he could have thrown a stack of $100 bills into the air and then ran to the front of the line while everyone else fought over the falling cash. But why is it at all impressive that a man of such financial means tipped well?!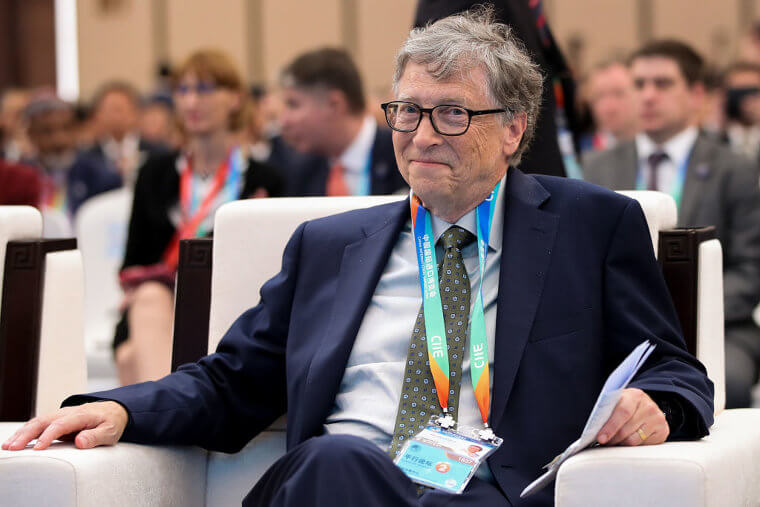 Lintao Zhang / Staff via Getty Images
New global rule: When you reach a net worth of over $100 billion, you always have to tip exceptionally well no matter what. The 15%–20% guideline no longer applies; billionaires should always tip 50% minimum.
It's Ok to Be Shy Around Rosario Dawson
It must be annoying to be stopped for photos all the time, so it says a lot about a celebrity's character if they can handle the endless requests with tact. Rosario Dawson likely anticipated that she would be recognized at the Women's March and was prepared for an onslaught of attention from fans, one of whom said the actress was "really nice at the Women's March. I'm a bit shy; she saw me watching others take pics and asked if I wanted one." Props to Dawson for respectfully balancing both her activism and the need to interact with fans.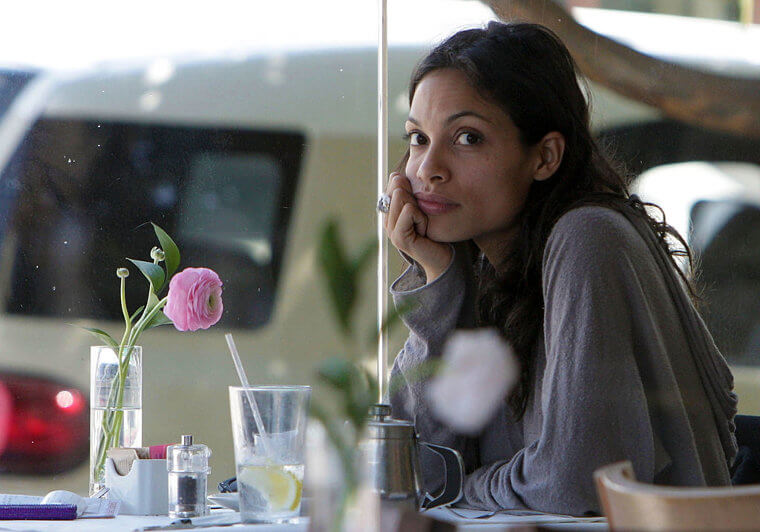 Ms. Dawson is likely also aware that by being photographed with fans at political events, she draws an extra level of attention to the causes she supports, in addition to the support she lends to them just by showing up as a participant.
Keegan-Michael Key Keeps It Real
No matter how much previous success a comedian has had, it's always a risk to try out a new project, and it's difficult to predict how the public will react. Keegan-Michael Key seemed relieved to find out that his work was a hit with one fan who "Complimented him on his (at the time) new series. He took my one hand with both of his hands, asked my name, and gave the sincerest thank you." What a humanizing reaction!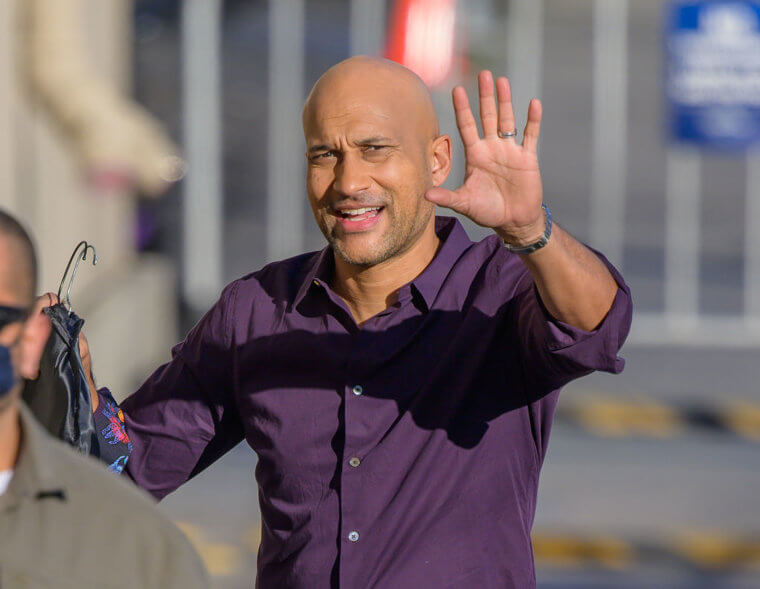 It's also refreshing when comedians, whose line of work requires them to constantly exaggerate their emotions and make cynical observations of the world, take off their masks for a moment and show vulnerability.
Viggo Mortensen's Really a Softie
Viggo Mortensen is often associated with tough characters who have been hardened by their lives, such as warrior-king Aragorn in The Lord of the Rings movie trilogy or undercover Russian agent Nikolai in Eastern Promises. But Mortensen apparently leaves all traces of his characters on the set, according to one restauranteur, who said the actor "used to go to the restaurant I managed at the time. He was one of the nicest, most down-to-earth celebrities we had."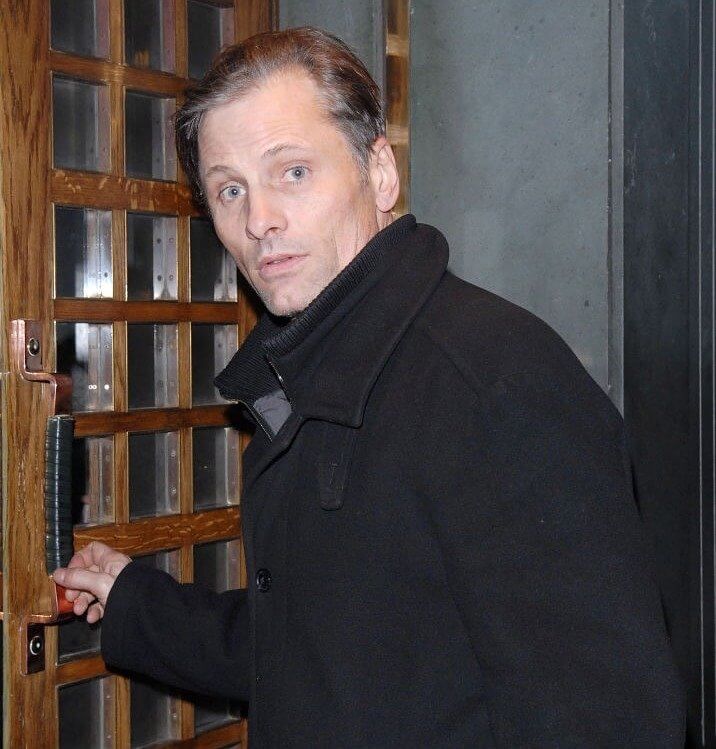 Fans can actually approach Mortensen by speaking either English or Spanish; he spent his childhood in Argentina and currently lives in Madrid, Spain.
Josh Peck Went From Child Star to YouTube Star
Actor and social media personality Josh Peck has been in the spotlight since his early teens, an unusual life path that could potentially affect how someone relates to ordinary people. But he has apparently remained grounded enough to make a positive impression on those who encounter him in real life. One fan said, "He's exactly how he seems from Vine and YouTube, extremely nice person." And if you're lucky, a run-in with Peck could lead to being featured on his highly popular YouTube channel.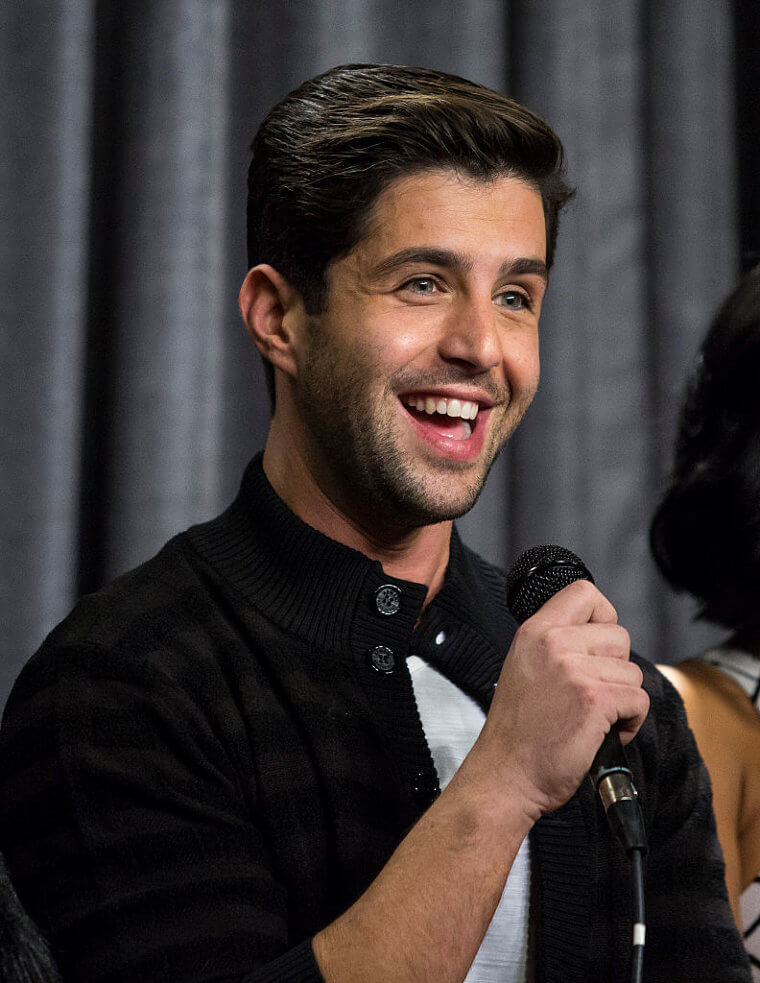 Vincent Sandoval / Contributor via Getty Images
It makes sense that Peck is an easygoing, friendly person, as those are the types of personalities that usually succeed as YouTubers.