Just when you thought there was finally something good to watch on Netflix, come November, dozens of great movies and TV shows will be removed from the streaming giant. So what should you do? Open Netflix immediately and binge-watch these classics before they're gone, obviously. Don't worry if you're not sure where to start; we've gathered this comprehensive list of all the best TV shows and movies leaving Netflix this November to make sure you don't miss out. So quick, what are you waiting for?
No Strings Attached (2011)
Starring Ashton Kutcher and Natalie Portman, this is the perfect unconventional romantic comedy about two friends who are convinced they can see each other casually and have a "no strings attached" relationship. Love was never on the table for them, but things changed. This film is entertaining during every scene, riddled with intimacy, heartbreak, and love. This movie was inspired by the notion that young people find it easier to have a sexual relationship than an emotional one.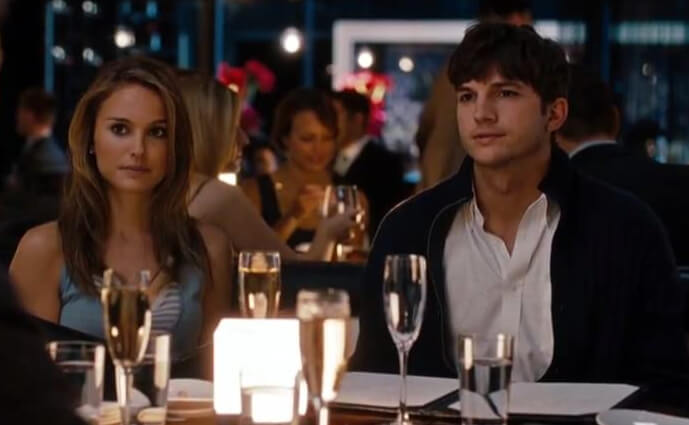 So if you find yourself with free time, watch this. Natalie Portman and Ashton Kutcher are great in everything they do, and this fun little comedy is no different. 
Miss Congeniality (2000)
 Sandra Bullock produced and starred in Miss Congeniality, a film about an FBI agent who must go undercover as a contestant when they receive insight about a potential attack at the Miss United States pageant. Bullock was so great in this film that she earned a Golden Globe Award nomination for Best Actress. It did so well in theatres that they even filmed and released a second film. It's a clever and charming movie with an action-packed twist.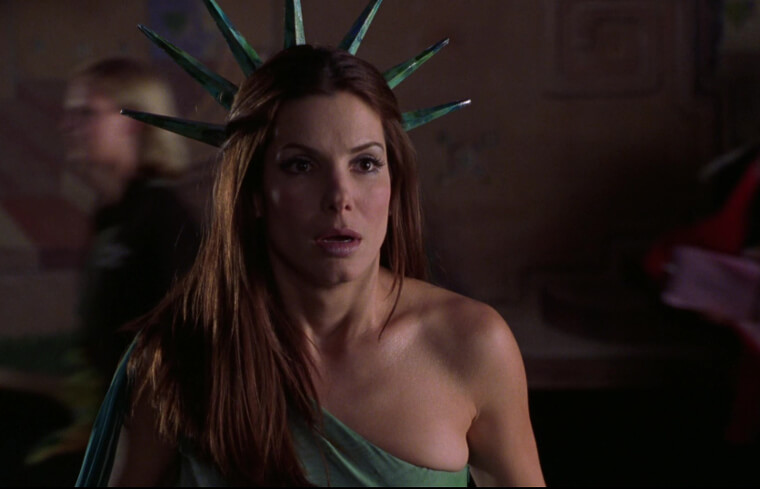 When Sandra was asked about the possibility of a third movie, she was adamantly against it. She admitted she's embarrassed by the second film, which should've never been made. 
Dinner for Schmucks (2010)
You know Steve Carell for his many different roles in film and TV, such as The Office, The 40-Year-Old Virgin, The Big Short, and Beautiful Boy. All completely different roles showcasing his impressive acting range and ability to transform his characters. But did you know he also starred in Dinner for Schmucks? The movie is about a rising executive, played by Paul Rudd, who finds out his work buddies are hosting a dinner where they each need to bring someone they think is an idiot.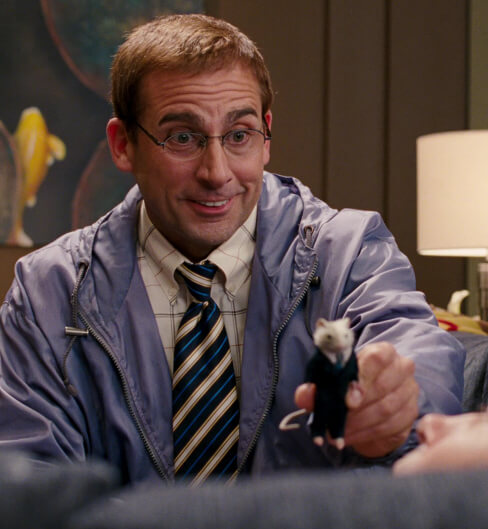 It's a sad reality once the dinner guests understand why they're actually there, but don't worry, Steve Carell is sure to make you laugh along the way. 
Léon: The Professional (1994)
Léon: The Professional follows the strange relationship between a hitman working for the Italian mafia in New York City and a twelve-year-old girl from a dysfunctional family. She's neglected and doesn't have any role models, so Leon takes her under his wing. The young girl is played by Natalie Portman, who was only thirteen years old when they filmed. The age gap between the two is lengthy, putting them thirty-three years apart.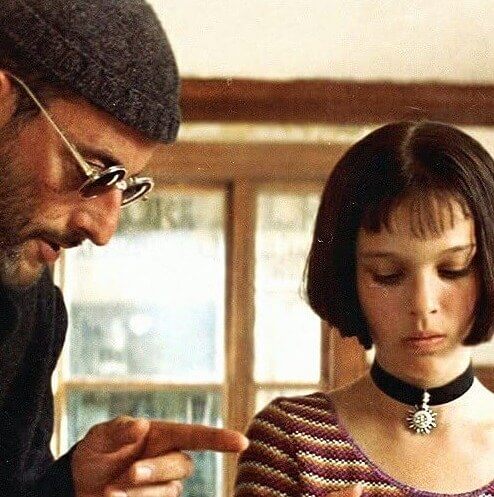 Though the original French version plays up a disturbing romance budding between the two, this version shows a wholesome love and appreciation for each other. 
Lemony Snicket's A Series of Unfortunate Events (2004)
Lemony Snicket's A Series of Unfortunate Events was praised for its ability to combine tragedy and comedy into a beautifully crafted dark humor film. With huge names in Hollywood like Jim Carrey, Jennifer Coolidge and
Meryl Streep, how could it go wrong? Jim Carrey transforms into his character Count Olaf, who suddenly becomes responsible for three kids after their parents mysteriously die. He's after their family fortune and works them like servants in the meantime.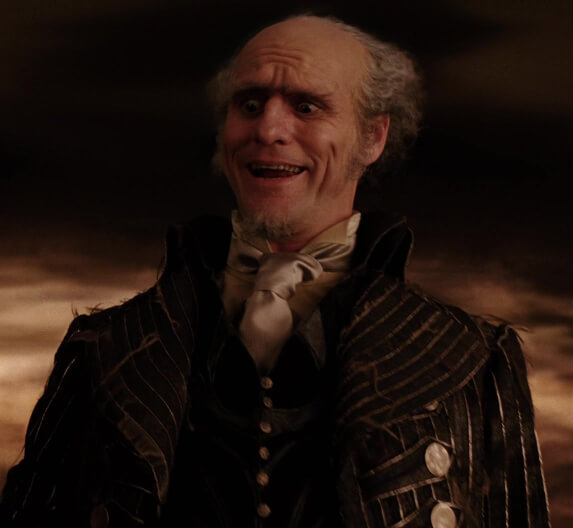 This film is full of sick twists and turns; you'll never guess what's coming next. From the makeup and costumes to set pieces, it is truly an adventure from start to finish. 
Snow White & the Huntsman (2012)
This film's stellar cast features Kristen Stewart as Snow White, Chris Hemsworth as The Huntsman, and a few other favorites like Charlize Theron, Sam Claflin, and Vincent Regan. This modern-day Snow White isn't quite a fairytale full of sunshine and rainbows. Instead, it's a dark adaptation that follows the pursuit of Snow White in hopes of killing her. If you're a fan of classic Disney movies and the occult, this is the perfect film.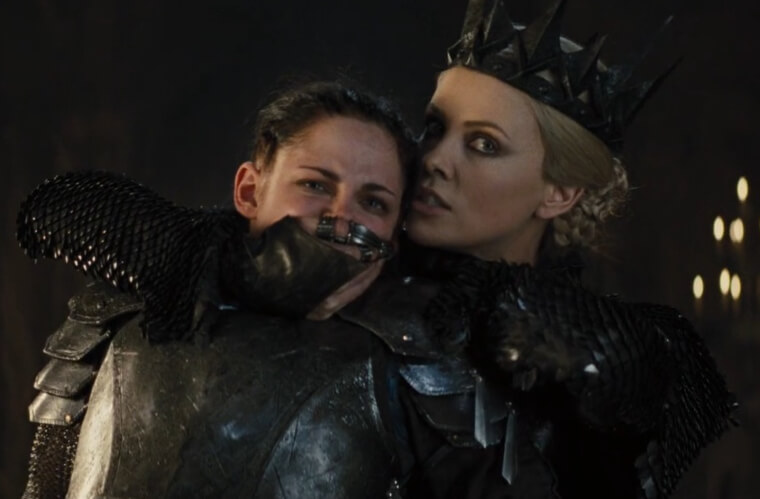 If you couldn't get enough of Kristen Stewart when she starred in the Twilight series, just wait until you see her in this fairytale with a twist. 
The Notebook (2004)
The Notebook is a classic, one of the most iconic romance films ever made. Ryan Gosling and Rachel McAdams take our breaths away, despite rumors of a lack of chemistry during filming (spoiler alert: they ended up falling for each other behind the scenes). They play a young couple who fall in love in the 1940s but don't have an easy time. Their story is full of ups and downs and just as much heartbreak as there is love. Grab your tissues and ice cream and head for the TV!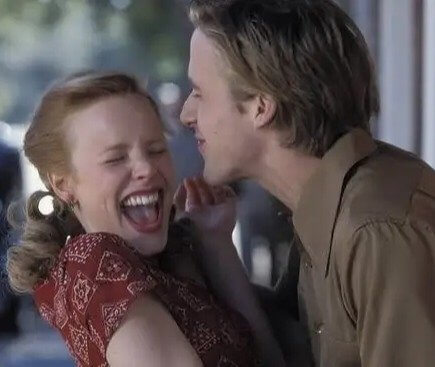 If you're in the mood for a movie about love and need a good cry, this is the perfect choice without a doubt. 
Ferris Bueller's Day Off (1986)
Now that the weather is starting to get colder and it's officially Fall, it's the perfect time to stay in, snuggle and watch a movie. And what better way than with this classic 80s film? Ferris Bueller's Day Off became a classic for a reason. It's all about a high schooler, played by Matthew Broderick, who fakes being sick to stay home from school because let's face it, who doesn't want to stay home all day with no responsibilities?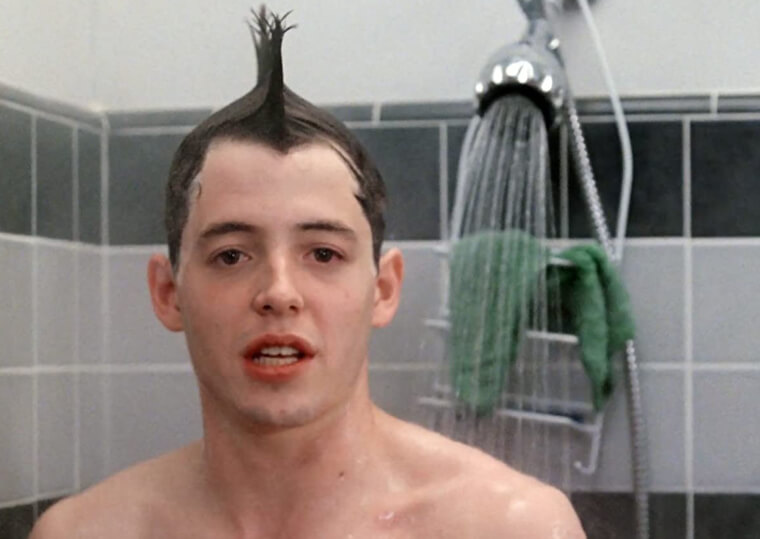 This movie will definitely make you feel good about staying at home to avoid your responsibilities! What more can a person want?
Leah Remini: Scientology and the Aftermath (Seasons 1-3)
Leah Remini shocked the world when she shared her trauma and horror stories from her years as Scientologist. In this series, she touches on her own experience and has several former Church members of Scientology members share their personal narratives. It's touching, scary, riveting, and most importantly, all real. They share insight into religion and life that many know nothing about or only know from scary stories of abuse in the news.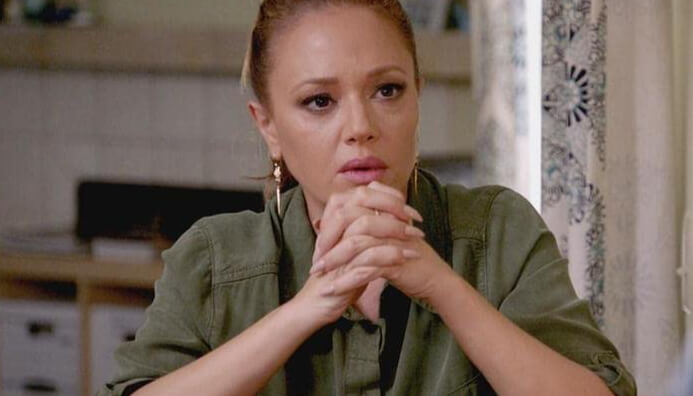 Be prepared to be sucked in by how dark and fascinating the stories are. Leah sure has some guts to put this stuff out there!
8 Mile (2002)
This film shows the life of a young white rapper from Detroit, Michigan, who dreams of making it big in the music world one day. He comes from a rough family and has no money, so this is his only chance to make a name for himself. It stars Eminem and largely resembles elements from his own life. This was Eminem's only lead acting gig throughout his career as he returned to making music.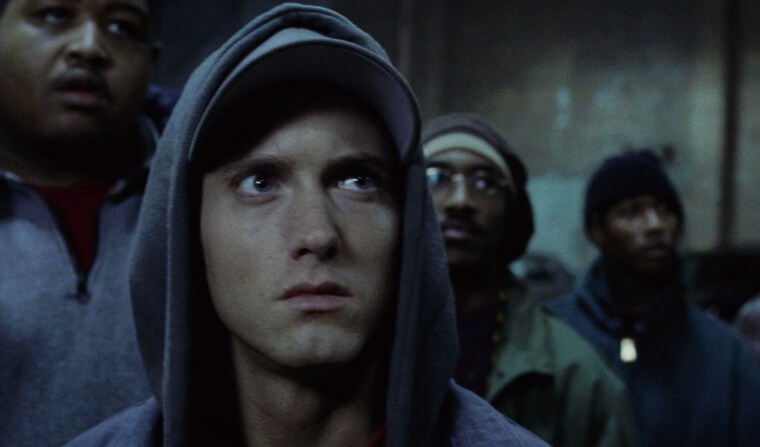 You must see this movie if you are an Eminem or hip-hop fan. And if you already have, it's so good and grisly, it's definitely worth another watch.
Hello, My Name Is Doris (2015)
This will surely be a movie night nothing you've ever seen before. Doris, played by screen legend Sally Field, is an odd woman in her sixties who is lonely and has no social life. One day she meets her new younger co-worker, John, and immediately develops a crush on him. John is played by the hilarious Max Greenfield, who was two decades younger than his on-screen love interest at the time.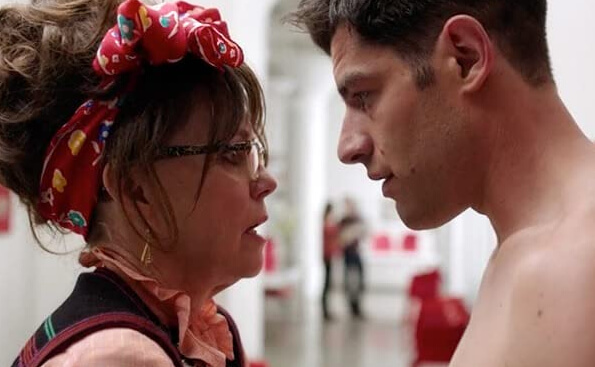 This film is a fun romantic comedy that shows a story you don't often see on-screen. A brewing romance between an older woman and a charming young man that reawakens something in her she thought she had lost.
Friday (1995)
If you've never seen this movie, don't walk; run to your tv and put it on now, before it's too late! This hilarious and intense film stars Ice Cube and Chris Tucker. A hit film of the 90s, it follows two unemployed friends on their adventures in Los Angeles, California. And by the film's name, you could've guessed which day of the week their shenanigans took place; yes, it was a Friday.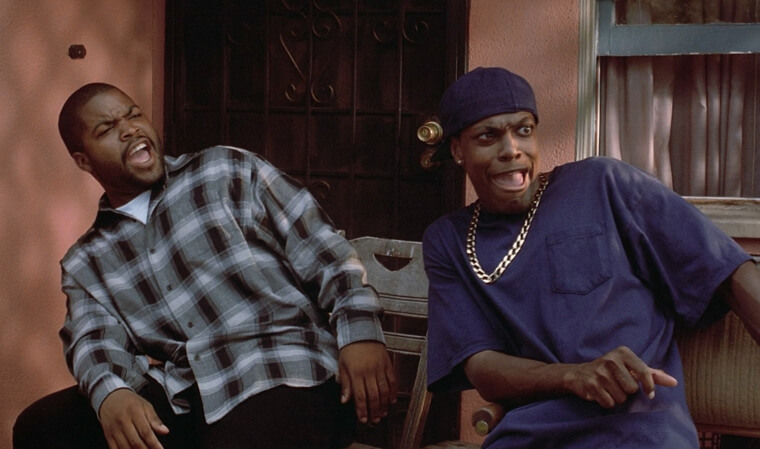 A fun thing about this movie is that Ice Cube shared it's heavily based on his own life and things that happened in his neighborhood growing up.
Flight (2012)
This one is for all the Denzel Washington fans out there, which is basically anyone. The film is based on a true story inspired by the plane crash of Alaska Airlines Flight 261. The pilot manages to land the plane after a mechanical error, saving all passengers on board. Everyone deems him a hero, but he has a dark secret that hasn't come to light just yet. Interested yet?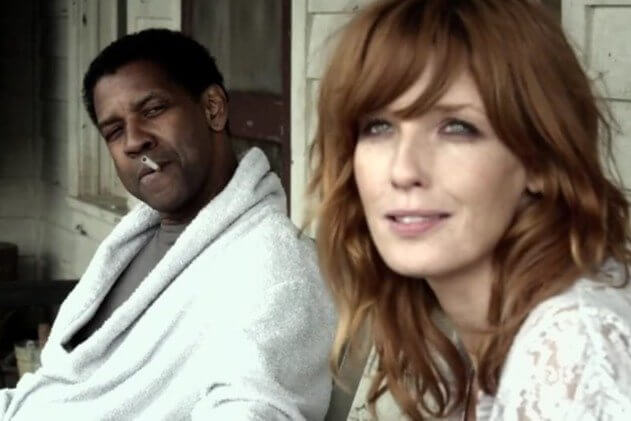 After an investigation, it was revealed that the pilot flew the plane under the influence of alcohol and cocaine the entire time. Denzel's performance as the troubled pilot earned him a much-deserved Oscar nod.
Red Riding Hood (2011)
The director of Twilight, Catherine Hardwicke, brings you an adaptation of Red Riding Hood thatis loosely based on the folk tale "Little Red Riding Hood." Only this time, it's darker, and nothing like we'd ever imagined. It's a fascinating mix of genres, from young adult romance to fantasy and even a bit like a horror film. It's full of paranoia, blood, and, oddly, love. We enjoyed this one much more than we thought we would!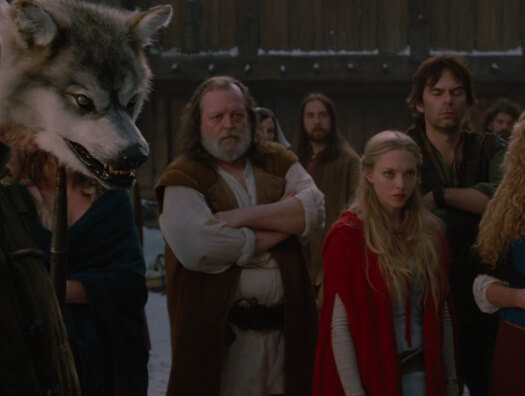 This movie will leave you guessing until the very end, and you don't have to be a Twilight fan to enjoy it!
Mr. Bean's Holiday (2007)
Rowan Atkinson plays the hilariously bizarre character Mr. Bean. Everything from his facial expressions to mannerisms and crazy antics is one of a kind. The plot follows Mr. Bean as he wins a church raffle prize, which is a free trip to France and a camcorder. The language barrier is undeniable, and he has difficulty navigating the country. And by sheer mistake, he finds himself the main suspect in a kidnapping case, in classic Mr. Bean fashion.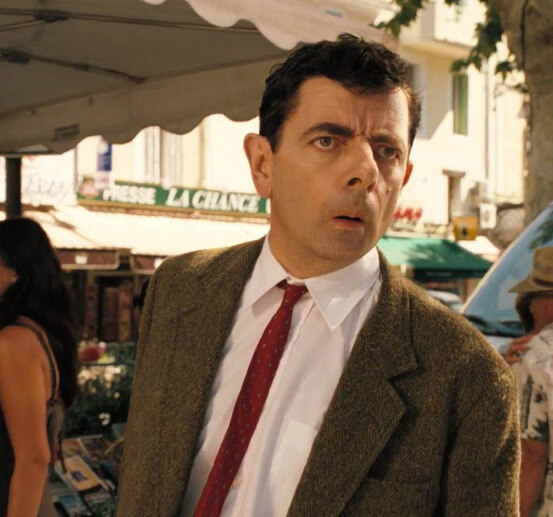 If you're prepared to be entirely captivated by the tv screen and Mr. Bean's iconic performance, then you need to watch this. Hurry, it's not on for long! 
Rock of Ages (2012)
A musical comedy based on the Broadway production Rock of Ages left audiences mixed feelings after its debut. It featured the music of 1980s rock icons, including Journey, Foreigner, Guns N' Roses, Joan Jett, and Bon Jovi. Along with an iconic cast starring many A-list stars like  Russell Brand, Alec Baldwin, Catherine Zeta-Jones, Mary J. Blige, Bryan Cranston, and Tom Cruise! It's over-the-top and light-hearted, a perfect movie to pass the time.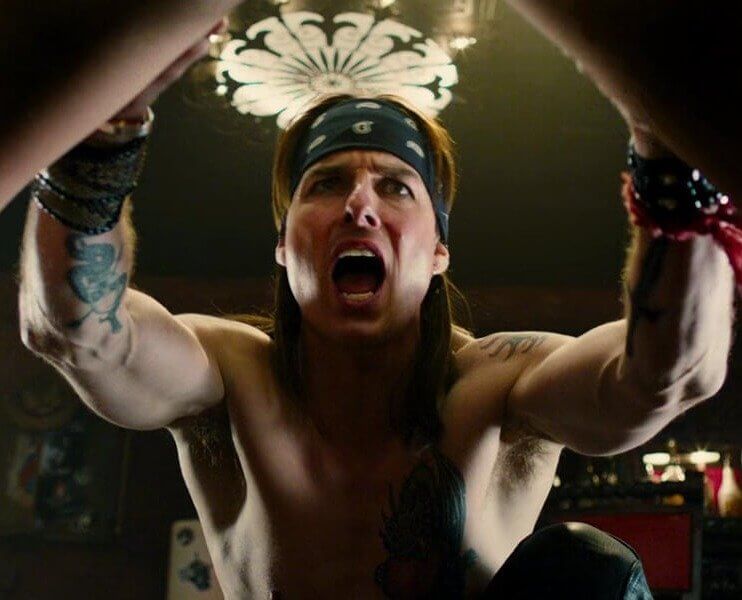 Watch this if you want to see something cheery and not take yourself too seriously. You can sing along to the songs and laugh at the funny haircuts and costumes, harmless fun.
Fruitvale Station (2013)
A sad and touching film, Fruitvale Station is based on the true story and death of a man called Oscar Grant. The young man was killed in 2009 by a police officer at the Fruitvale district station in Oakland, California. The film follows Oscar, played by Michael B. Jordan, on his last day alive and shows footage of him and his friends just moments before he is fatally shot. Though it's an emotional watch, it's worth every second.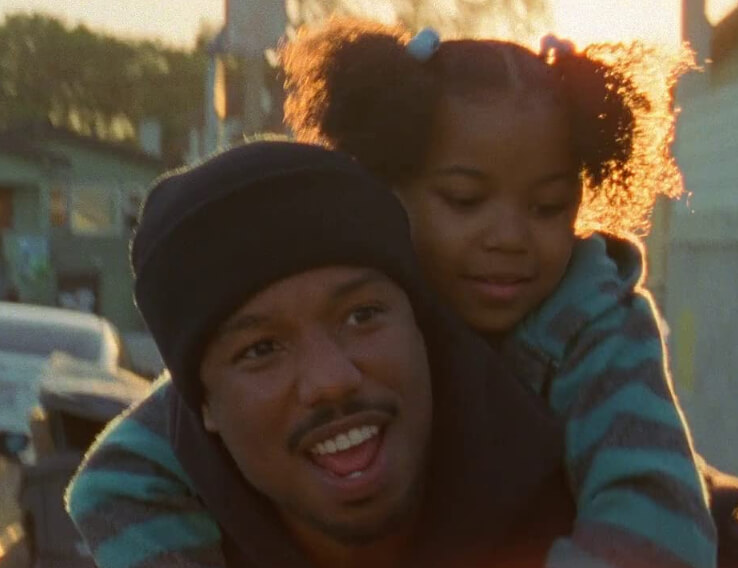 This movie was informative, devastating, and educational. It shines light and brings awareness to the gruesome reality that African Americans face daily with police brutality.
Bridget Jones's Diary (2001)
Renée Zellweger and Hugh Grant star in this classic film over twenty years old, though they look exactly the same! This one is for you if you're into comedy and romance films. Bridget Jones's Diary is about an average woman struggling in life and feeling down on herself. She makes a New Year's Resolution to change her life, and suddenly her love life is reawakened; that's when the movie picks up.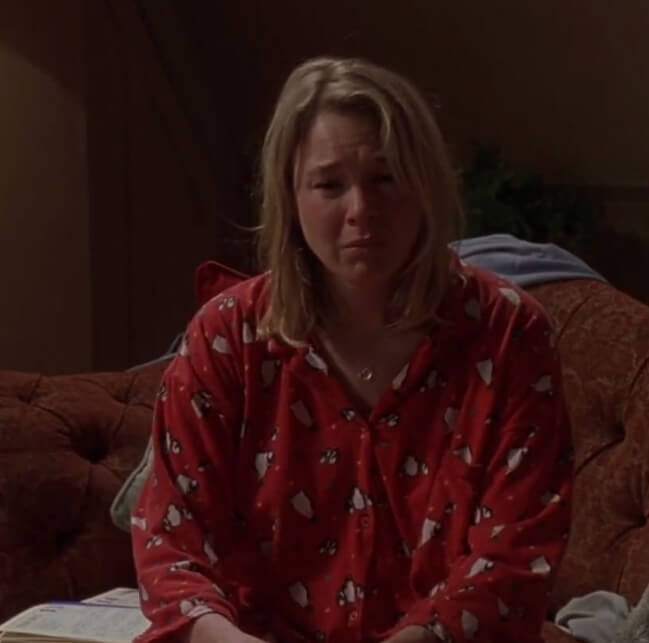 This movie has been considered an integral part of British pop culture and is a must-see classic you can't miss before it's removed from Netflix. 
Olympus Has Fallen (2013)
Are you an action movie fan? Or maybe you can't get enough of Gerard Butler or Morgan Freeman? Then this film should be on the top of your to-do list this weekend. This thriller will have viewers on the edge of their seats, wondering what will happen next. Secret agents, presidential drama, and terrorist attacks, this action-packed film won't cease to entertain from start to finish with plenty of adrenaline-filled action scenes.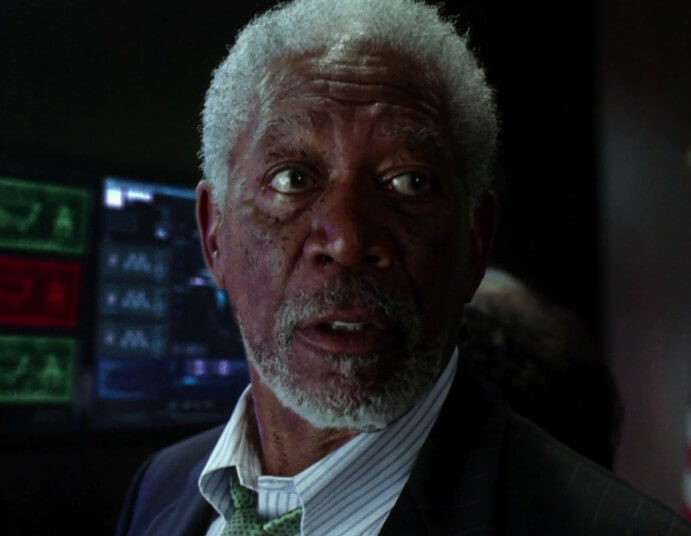 In the film, disaster strikes, the President is kidnapped, and it's up to the secret service agents to rescue him. Can they manage to do so? There's only one way to find out.  
Dr. Seuss' The Cat in the Hat (2003)
Dr. Seuss' The Cat in the Hat is a comedy full of unexpected turns and over-the-top visuals. The film starred beloved actors Mike Myers, Alec Baldwin, and Dakota Fanning when she was only nine years old. At first, the movie introduces a brother and sister, sitting at home and bored out of their lives. But suddenly, this big talking cat appears and makes them on an entertaining adventure! It's weird, funny, and worth a watch.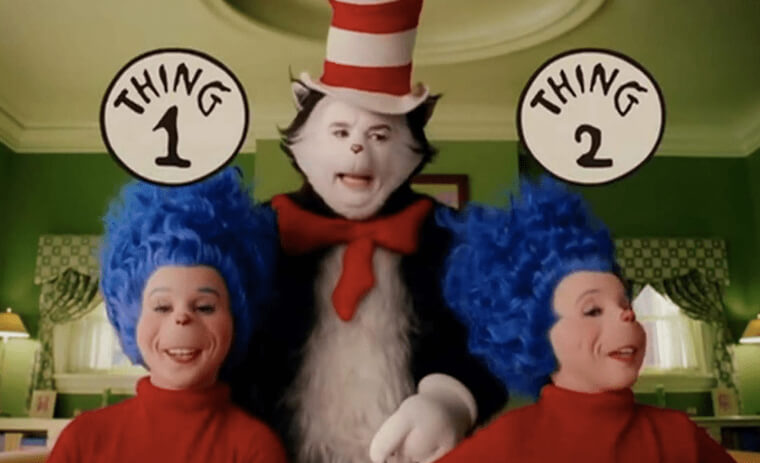 This movie was definitely ahead of its time! Its main message is about not getting down when things are hard; everything will turn out just fine!
Are We There Yet? (2005)
Are We There Yet? is a classic comedy about a man with high hopes to impress a beautiful woman he'd like to date, so he offers to take her and her kids on a road trip, unaware of the chaos he's in for. You'll be laughing the whole way through to the random and hilarious things they encounter along the way. It's a fun, light-hearted watch that's perfect for unwinding after a long day.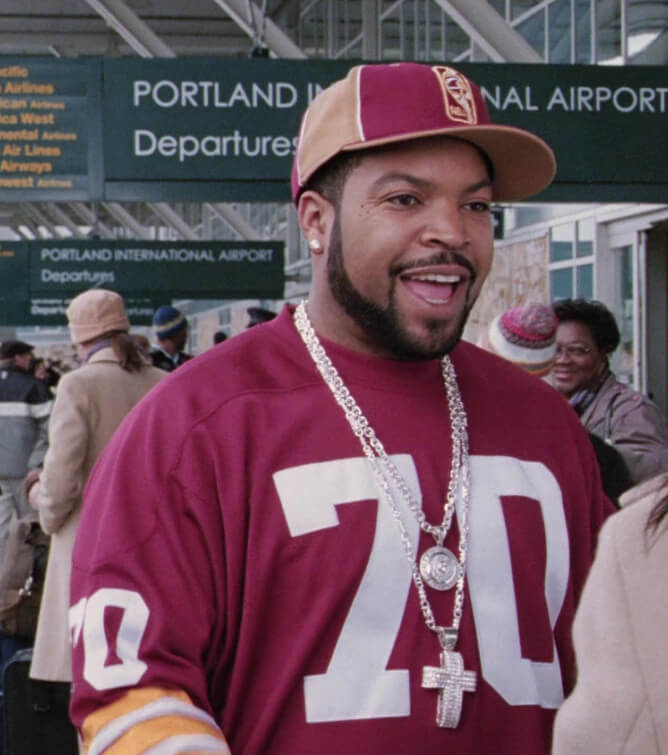 It stars Ice Cube, a part of one of the most prominent rap groups, called N.W.A., in the nineties. Don't doubt it though, his acting is as good as his rapping. 
The Next Karate Kid (1994)
The Next Karate Kid is a martial arts drama film and the fourth movie in the franchise. It followed the commercial success of The Karate Kid, The Karate Kid Part II, and The Karate Kid Part III. It's also Hilary Swank's first appearance in a starring role at only eighteen years old. Sources reported that she beat over 500 others who auditioned for her character. This movie is action-packed but is sure to tug on your heartstrings.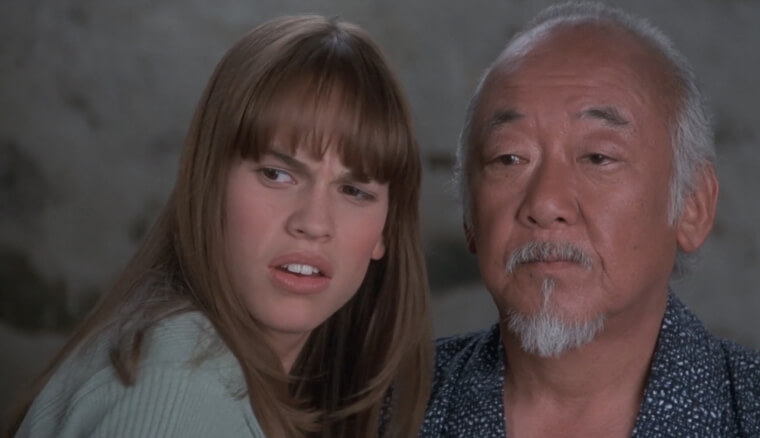 Hilary Swank plays a troubled teenager full of rage after her parent's death from a car accident, but meeting Mr. Miyagi gives her an outlet and changes the course of her life. 
Footloose (2011)
This movie is a remake of the 1984 original film, but a fantastic watch. It's a musical, jam-packed with dancing and catchy music. The plot follows a young guy who moves to a small Southern town that has banned dancing, but he disagrees with that, so he begins protesting against the ban. There's a love story, rebellion, country life, and rock n roll—a little bit of everything that the whole family will enjoy.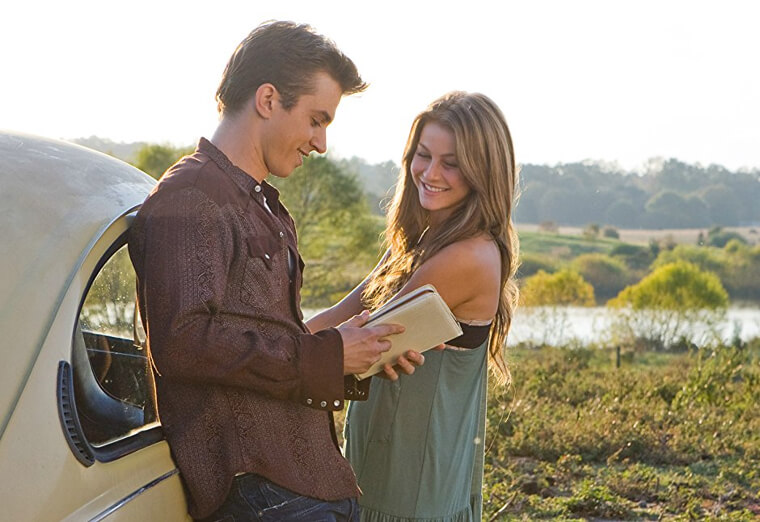 Though the storyline is almost the same as the 1984 original, many people suggest this 2011 Footloose is way better. Only one way to know; check it out for yourself! 
Scarface (1983)
Scarface is known to be one of the best crime movies ever made. Starring Al Pacino, his performance as a dangerous, innovative, and powerful criminal is phenomenal. He plays Tony Montana, a man who manages to escape from Cuba and is now living in Miami but quickly becomes involved with a drug empire. This movie produced memorable lines, like, "You wanna play rough? Okay! Say hello to my little friend!"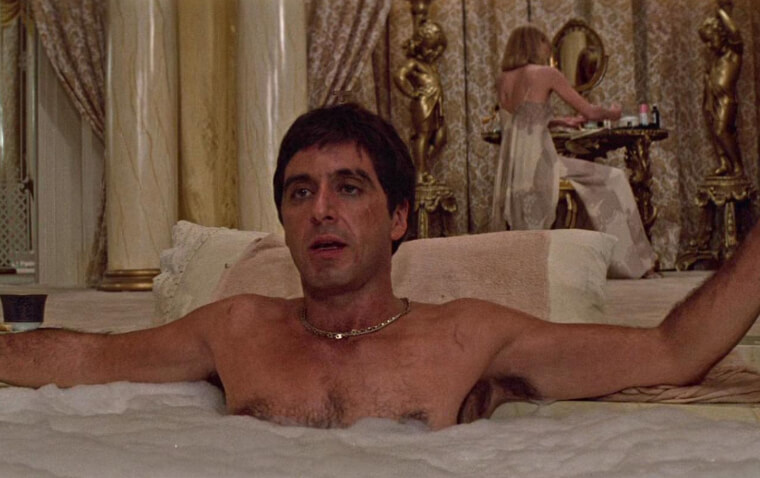 The cultural impact this film had was undeniable. Even if you watch this movie once, you'll be sure to remember it forever. 
Naruto (Seasons 1-9)
Naruto is one of the world's most popular and successful manga series and is one of Japan's most significant exports. But pretty soon, all nine seasons, over two hundred episodes, will depart Netflix. Fans are devastated, but that only means the binge-watching marathons must begin now. If you've never seen this anime, it's never too late to start. Follow the mischievous adventures of the ninja Naruto, and you can be a part of the cult following too.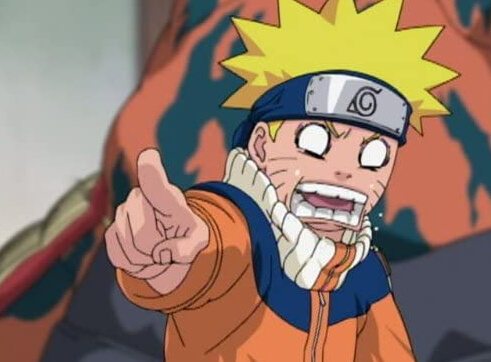 Whether you're an anime expert or have never seen any anime series before in your life, this is one you can't miss before it's gone. 
The Nightingale (2018)
Jennifer Kent, who directed The Babadook, brought the world this psychological thriller that fans deem a masterpiece. While it's not a scary movie like The Babadook, it will definitely disturb you. Nightingale takes place in 1825, Tasmania. It follows the brutal trek of a young woman seeking revenge on a British officer for the horrible things he did to her family. It's full of violence and history and gives insight into what Australian colonialization felt like.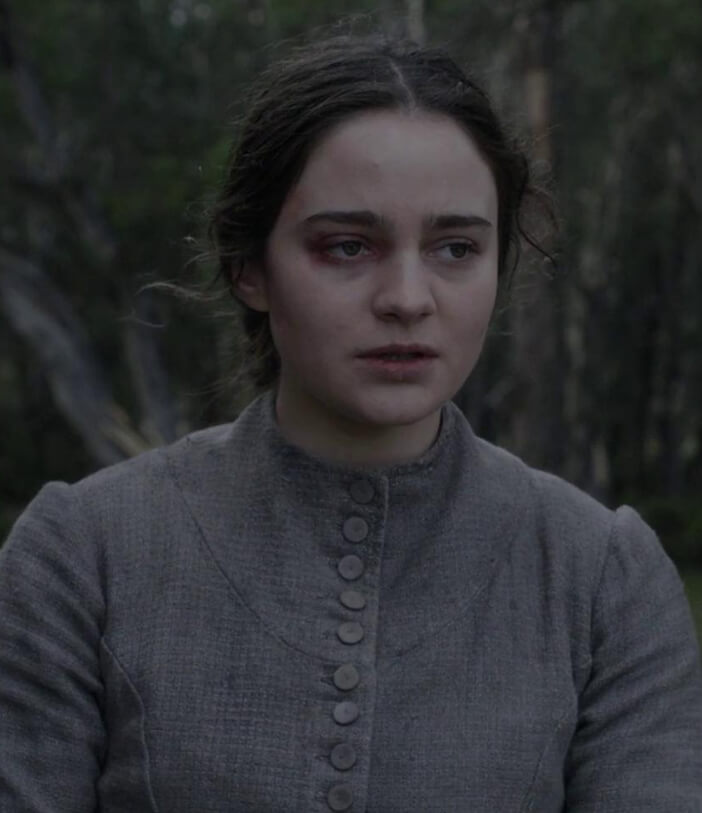 This is not an easy film to watch, but it's essential. It highlights and shows you the horrific events that took place in Australia and Tasmania in a way that doesn't glorify violence but doesn't let you forget.
This Is 40 (2012)
A married couple, played by Paul Rudd and Leslie Mann, is experiencing a rut in their marriage and lives. It seems as if everything is falling apart, and there is no saving it. Their businesses are failing, they can't make their mortgage payments, and they fear they'll lose their house, and divorce seems like the only answer. Can they find a way to love each other again and heal what appears to be broken beyond repair?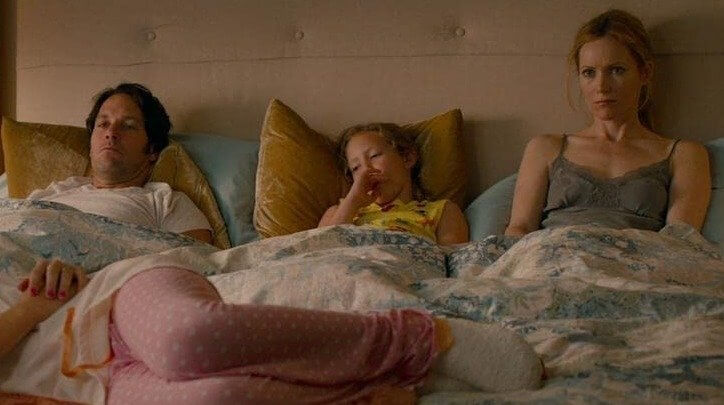 Despite how intense this film may sound, it is a romantic comedy. A unique take on one nonetheless, but it was voted the best comedy film at the Critics' Choice Movie Awards.
The Forgiven (2017)
Forest Whitaker stars in the film, The Forgiven as Desmond Tutu, once a bishop and anti-apartheid and human rights activist. The entire story follows Archbishop Desmond Tutu after the end of Apartheid, who meets with a murderer seeking redemption. It covers the terrible truths of Apartheid that once were in South Africa. You will probably shed some tears with this one; the intense and raw moments on screen give you a glimpse into everyday life.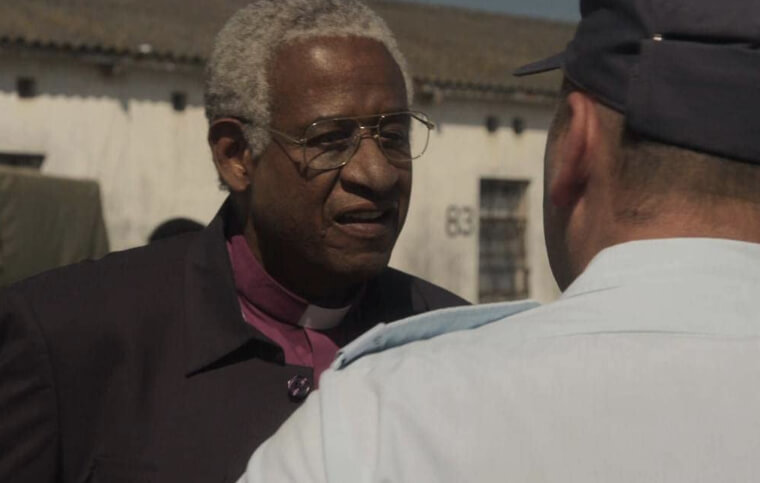 Don't underestimate this film; it's interesting and a powerful look into how difficult it is to find a straightforward way toward justice, forgiveness, and overcoming racism.
Framing John DeLorean (2019)
Are you looking for something exciting and different from most movies? Well, Alec Baldwin stars int his this documentary-style film about John DeLorean. Who the heck is John DeLorean? Well, some say he completely changed the course of the automobile industry, while others say he was the ultimate con man. It is entirely based on John's real life with interviews and reenactments that transport you back in time. This is a must if you're into cars, controversy, and suspense.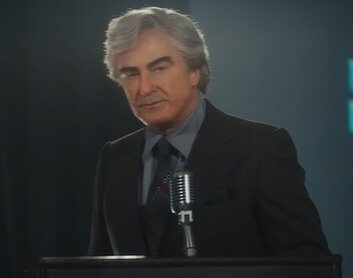 John DeLorean was obsessed with building the world's best sports car; this film will take you on a ride throughout his journey and attempts at doing so.
Mossad 101 (Seasons 1-2)
From the first second of watching this series, you will be hooked. It's full of action, suspense and drama at every moment. A thrilling TV series, Mossad 101 is all about the Israeli secret service spy's academy and centers around the trainees' missions they must complete to test their abilities. It's oddly captivating in its attempt to show the humane side of its agents and what they experience daily, especially the moral dilemmas that come with an occupation like this.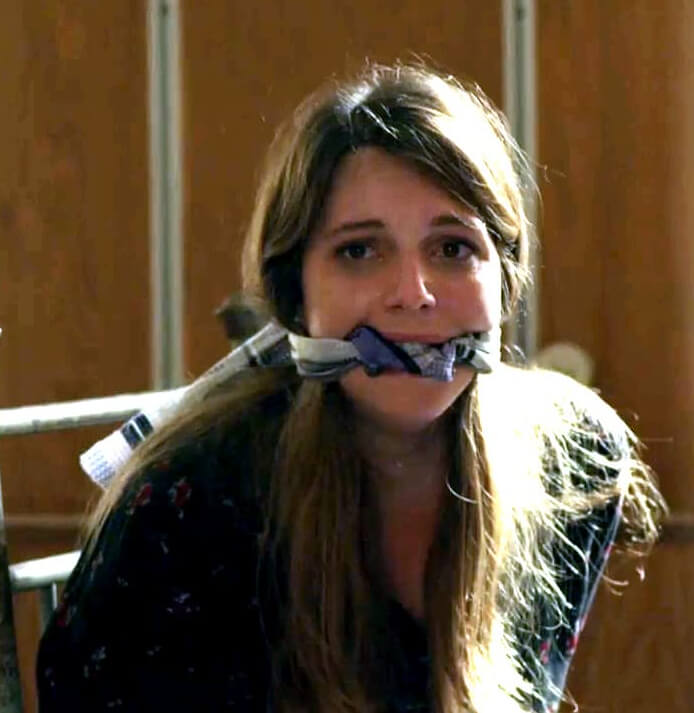 This will be like nothing you've ever seen before. So what are you waiting for? Kick back, get some snacks, and be glued to the screen once you turn this series on.
The Bucket List (2007)
Get ready for a sad yet feel-good film that captures the essence of living life to its fullest. Morgan Freeman and Jack Nicholson star in The Bucket List and will make you cry and laugh the entire time. These two men end up sharing a hospital room, strangers who only have one thing in common, their terminal illnesses. They start a friendship and decide it's the perfect time to leave the hospital and do everything they've ever wanted to do before they die.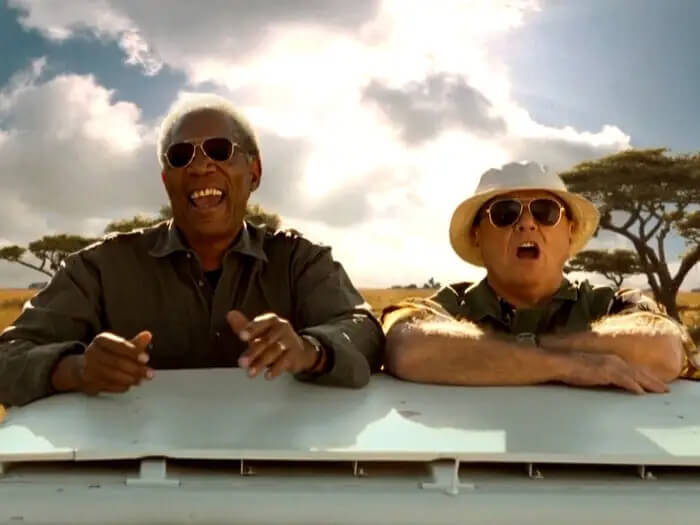 Completing their bucket lists is a cathartic and healing experience for them both. They find a close friendship where they'd least expect it and bring joy back into their lives.
Burning Cane (2019)
Burning Cane is a drama film written and directed by Phillip Youmans. It's his first film ever released and incredibly impressive for someone who was only nineteen when they created this! It's set in rural Louisiana and follows the story of an aging mother who is deeply religious and struggles to balance her faith, helping the alcoholic pastor of her church, and caring for her son. It's a profoundly touching and sad film that is worth every second.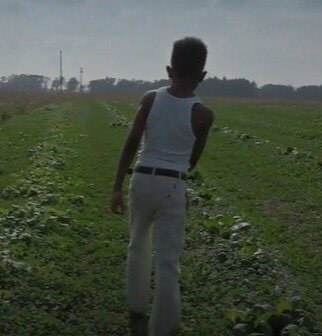 The film won three awards at the Tribeca Film Festival, solidifying Phillip Youmans' place as a fantastic up-and-coming young filmmaker.
Freedom Writers (2007)
Freedom Writers is one of those films that leaves you feeling inspired and emotional after. It's truly a heartwarming and challenging film about a young teacher trying her best to encourage her at-risk students to learn and do well in high school and pursue education after. Despite the teacher's challenges and even more significant challenges the students face daily in their own lives, she doesn't give up and pushes them to believe in themselves.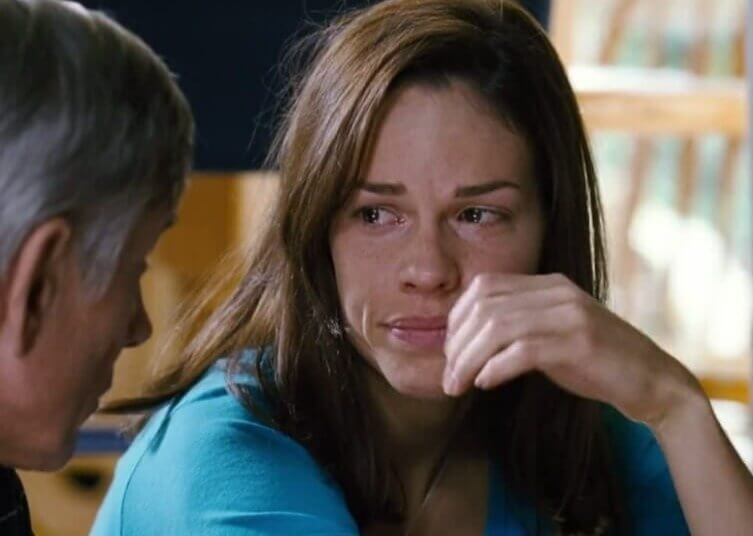 This movie is full of hope and real-life struggles that will leave you striving for more in your life. Or, at the very least, with a pile of tissues next to you from crying. 
InuYasha (Seasons 1-2)
Anime has taken the world by storm, something that once started as a niche creation in Japan and is a worldwide phenomenon. Inuyasha is based on a manga series written by Rumiko Takahashi. It follows the journey and friendship of a half-demon, Inuyasha, and a high school girl Kagome Higurashi. If you're a fan of anime, looking for something different, or want to practice your Japanese, try binge-watching this series before it's gone!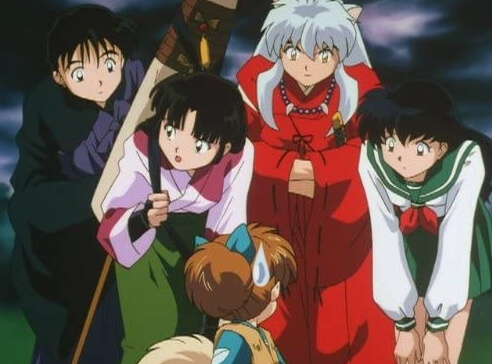 This anime has just the right mix of action, comedy, and romance, so something is intriguing for everyone watching; it will quickly become one of your favorites.
Despicable Me (2010)
What started as a simple movie quickly became the highest-grossing animated franchise ever. Despicable Me was followed by Despicable Me 2, Despicable Me 3, Minions and Minions: The Rise of Gru. There is even talk of a Despicable Me 4 being released in the next few years. That doesn't even address the hundreds of games, short films, and attraction parks this iconic film has garnered. This is an animated film that has made a dent in pop culture.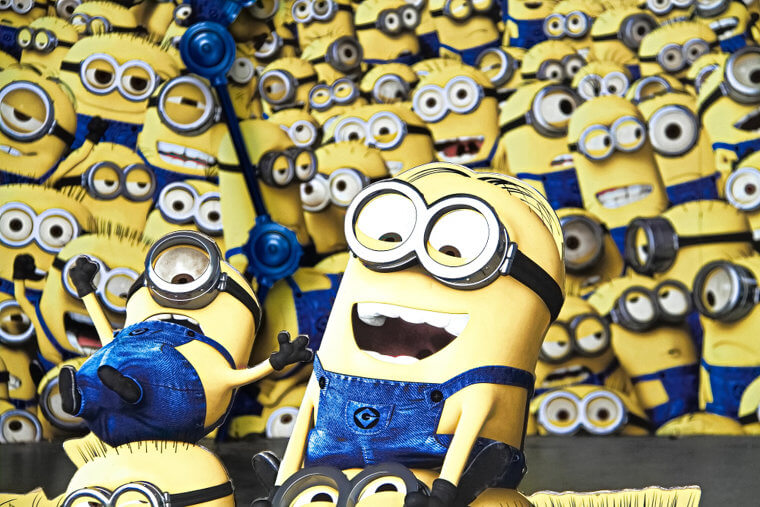 Despicable Me is the perfect movie for the family or even for yourself. Get ready to laugh and maybe even cry because of these cute yellow munchkins.