Making it as a model requires mastering some key skills, and being able to expertly walk down the runway or red carpet is one of them. We expect models to glide down the floor effortlessly, but that doesn't always happen. Being photogenic isn't enough, either — Photoshop fails can make or break a model's image, which may not even be her fault. It can all get pretty hilarious, though! For some of the wildest fails in the industry, read on!
Lady in Red
Did you know that China has a fashion week? We've all heard about Paris, New York, London, and Milan. But besides the big four, it does make sense that there is a big Asian scene, too. Here at the Mercedes-Benz China Fashion Week in Beijing, a model falls over in a gorgeous red gown. We see the photographer caught her mid- tumble before things got ugly. We think it actually looks artistic!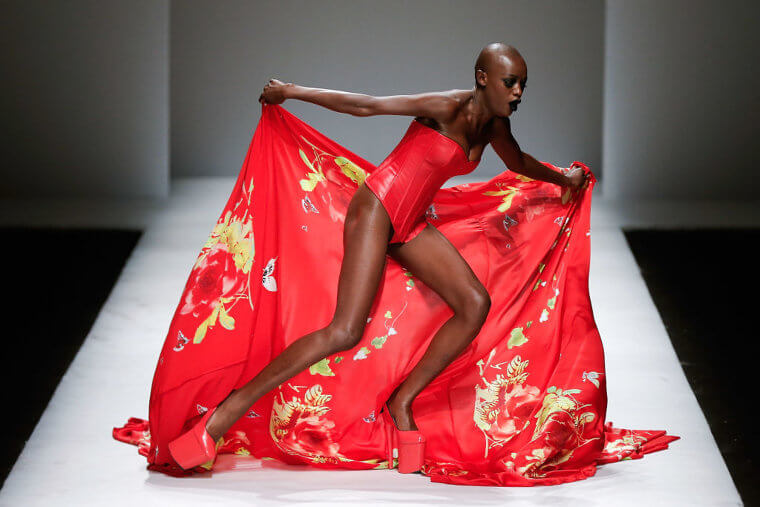 Somebody once said there is no such thing as bad publicity. This model was probably disappointed that her big moment was this one. But hey, we're talking about her now!
So Many Little Legs
To become a model, you need to be tall. But it's more than just sheer inches. Your legs need to have certain proportions to make the cut. Long thighs and short calves? Sorry, no dice: You need the opposite. Perfect leggy ladies are just born with it, we regret to admit. But models with beautiful faces might be able to get away with more nowadays with a filter for everything. Maybe limbs, too?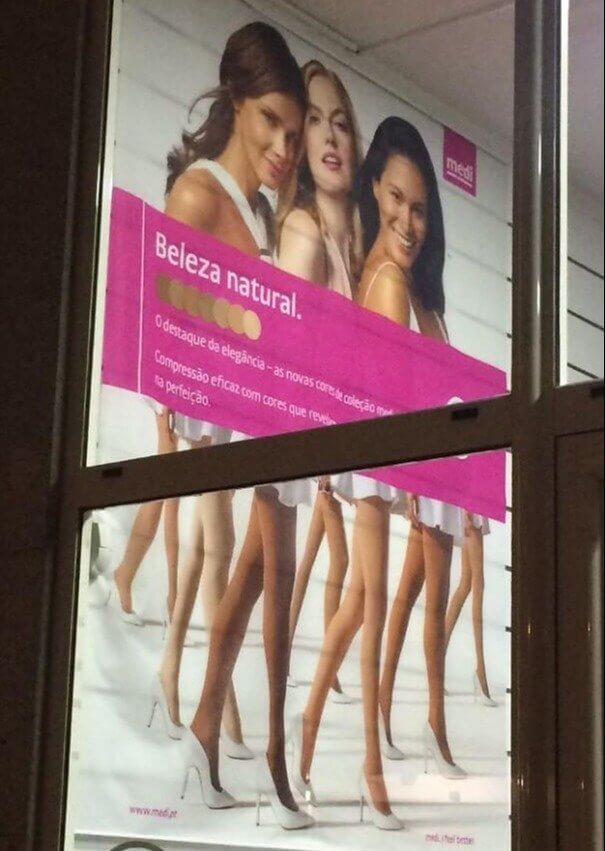 We assume good editing can take care of any imperfection. But here, that's not what happened. There are just too many lower halves for the upper halves. It's awful, isn't it?
Kourtney Didn't Even Care
Kourtney Kardashian has a passion for fashion. But she says: "I'm five feet tall — I'm very petite — so for me, if I'm wearing a skirt or dress, it needs to be short, or else it makes me look frumpy. I need to wear either something really short or a maxi dress; anything in between just looks weird." Here, we say she needs to rethink the short length idea. That is clearly also a problem!
Sitting on the bed in a sequined mini dress, we get a clear view of Kourtney's panties. It seems like she didn't care that much, though. She allowed the pic on Instagram, as is!
She's Pretty Cheeky
At the Suicide Squad European Premiere in London, there were tons of famous red carpet arrivals. With a cast that included all the big names, we are not surprised. One it-girl that showed up was Russian model Xenia Tchoumitcheva. She looked stunning, as she always does. But that's not why people remembered her presence. The press caught her having a Marilyn Monroe moment. Here she is, in all her glory!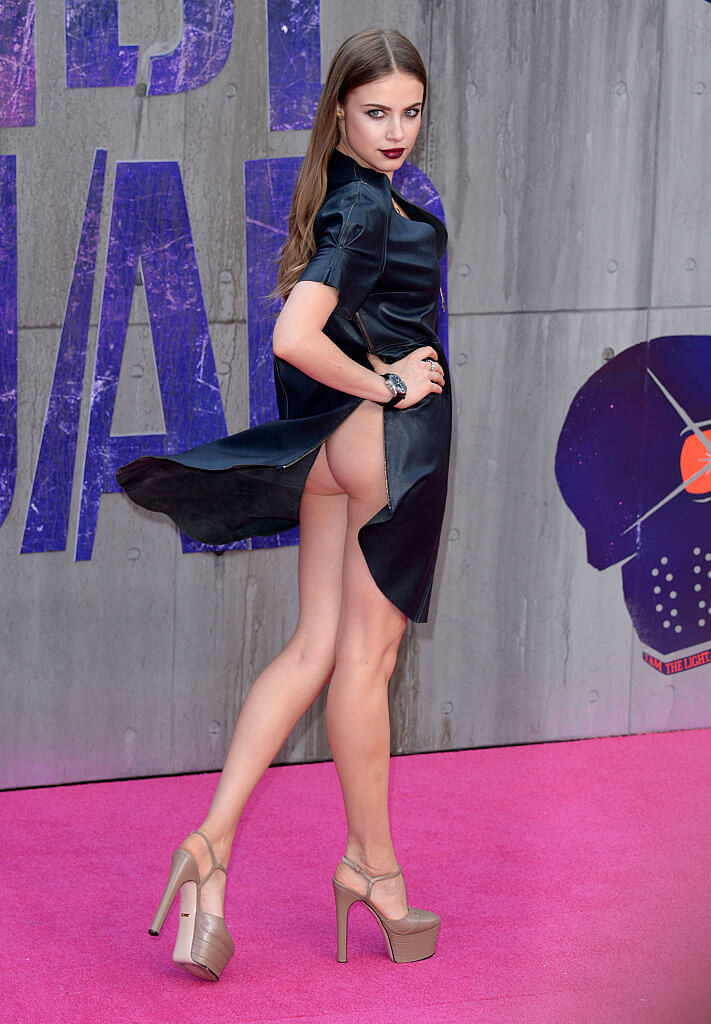 We don't know if Xenia was caught off guard without panties, or if she planned it this way. It could be a clever PR move. Stars have done it before!
Where Did It Go
Shiseido is a Japanese brand of skin care, makeup, fragrances, body care, and hair care. They pretty much have everything, and always at a luxury level. Consumers may not know that they are not only one of the oldest cosmetics companies in Japan, but in the world more generally. That's why it surprises us that such an experienced group of people put out this gnarly ad. What is going on with this model's leg?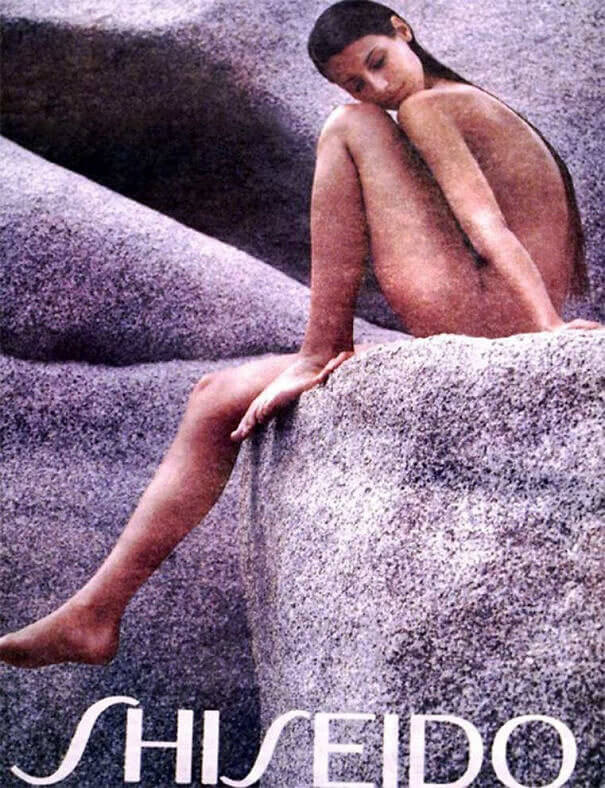 Goodness gracious, it certainly has floated far from her body. We don't know why, but it just doesn't look right. Did this manage to convince women with normal limbs?
That Leg Though
This ad from Asia seems to be hitting all the right buttons for us. We love their take on our classic fashion: Sometimes they have better ideas about the same old items. Here, we see a model is pairing a baseball cap with a sweater, a skirt, and wedge sandals. We like the overall look, for sure. But despite the points we're giving this magazine for style, we are pretty concerned about the model herself.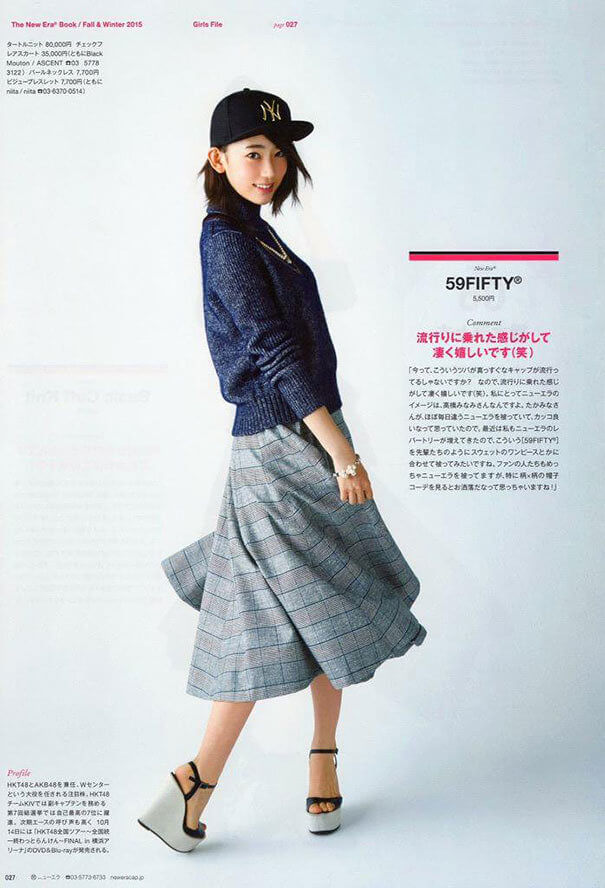 Looking at her legs, there seems to be something absolutely twisted going on. The angle of her ankle is just not natural. Could this be a Photoshop error? We hope so, truly.
Catwalk Crab Walk
Herve Leger is one of the top brands today. Here, the brand's creations were modeled on a runway for the rich and fashionable. It was fall 2009 in NYC, and everyone wanted to know what his latest ideas looked like on a walking mannequin. That's where models come in, but we can see it didn't work out as planned. A fall is never a good thing: You can see the disappointment on this gal's face.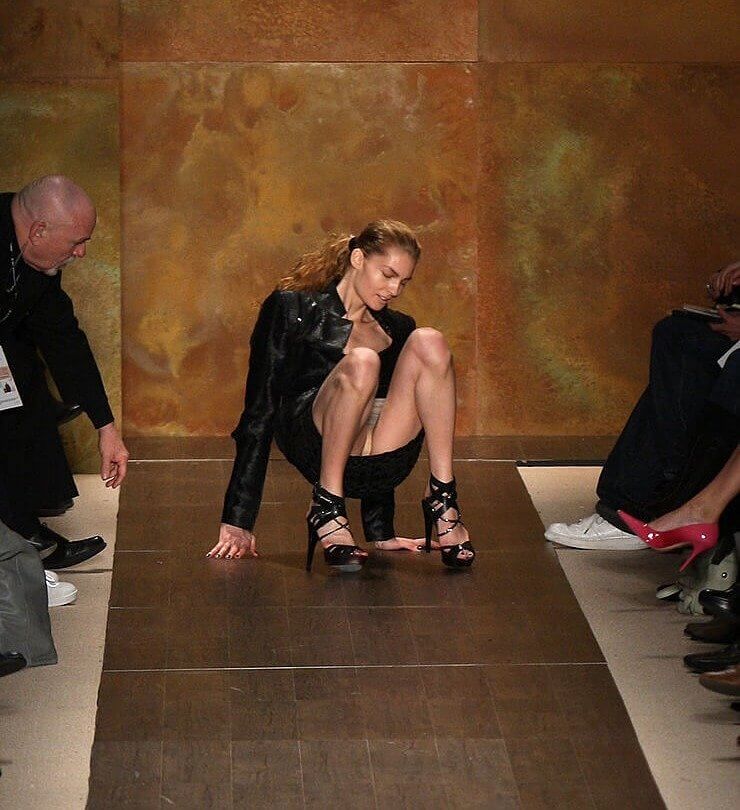 Scott Gries / Getty Images / IMG
We sympathize with her, though. Those big, black stilettos are not normal walking shoes. We think we would trip, too, if given the chance. For some reason, agents just don't call us back!
That's No Amputee
Urban Outfitters is known for its edgy designs and trendy styles, and we like that about them. This fall ad didn't seem particularly extreme to us, until we noticed the model. Sure, she looks cozy. But she's missing her left leg! It's possible that the brand is trying to be more inclusive with an amputee. But we think something else is going on here, and it's all about the editing.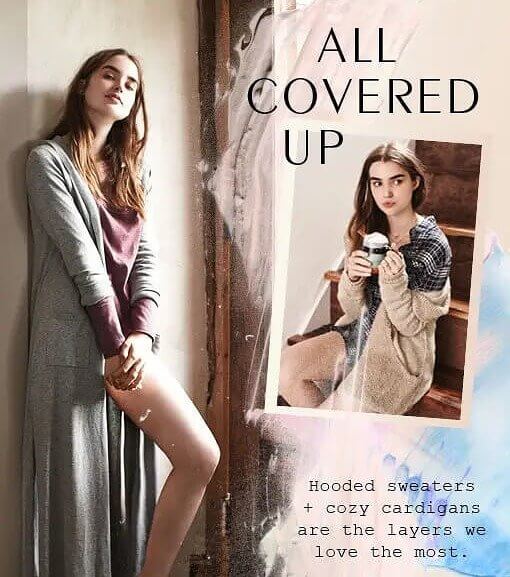 Urban Outfitters / Photoshop Disasters
In an effort to promote hooded sweaters and cardigans, it seems that the art department got carried away. Was their vision good on paper? We can't say, since we only have the creepy final product.
Gigi's Unfortunate Dress Choice
Gigi Hadid is from a family of models, and she's used to being featured in magazines. She shares: "I was always in front of the camera. My mom was really passionate about photography – I have pictures of my whole life. I've always just been in front of my mom's camera, and it's always comfortable to me." We have to wonder if she was comfortable in front of this lens, though. Yikes!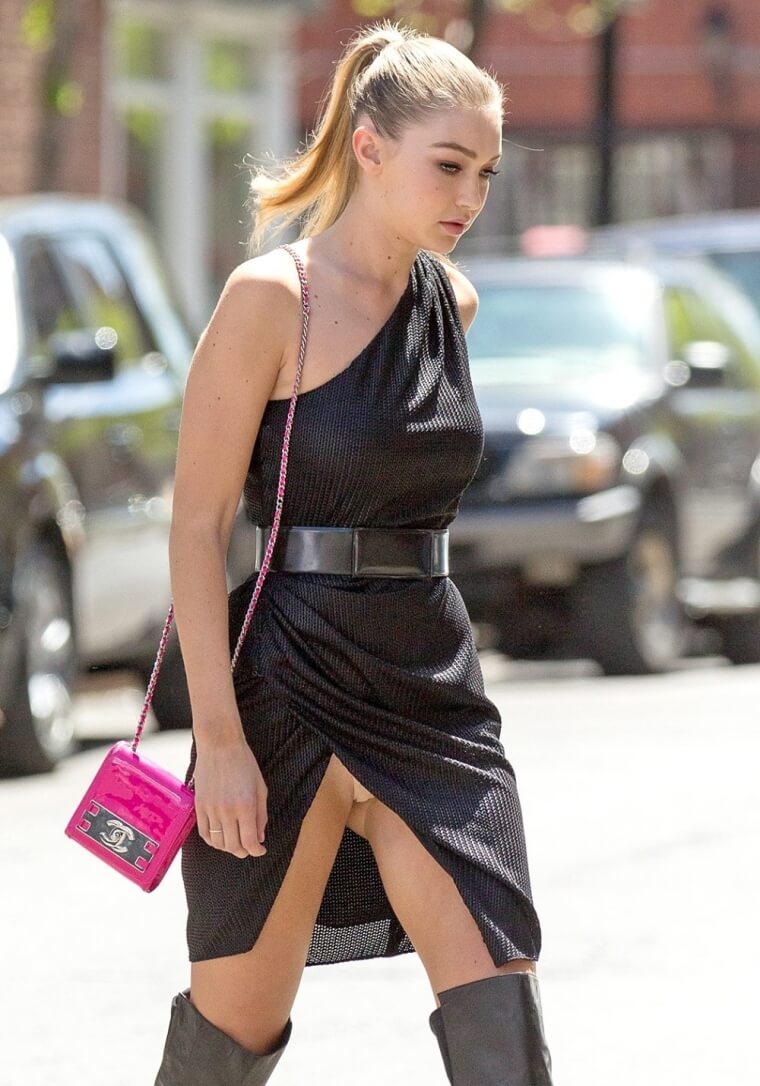 It's best when you get to choose the final photos. Here, a rogue camera caught a bit more than she wanted to show! The tabloids were excited to see it, we are sure.
Literally Two Left Feet
There is an expression in the world of dance. Those who aren't gifted with the ability to move are told they just have two left feet. It's a nice way to say they are hideous dancers, at the end of the day. But in the world of fashion, we can't imagine how having two left feet would help you succeed. This model seems to literally have two right feet and, while it's not exactly the same thing, we can't help but be reminded of the old saying. And we're also certainly left puzzled. Aren't you?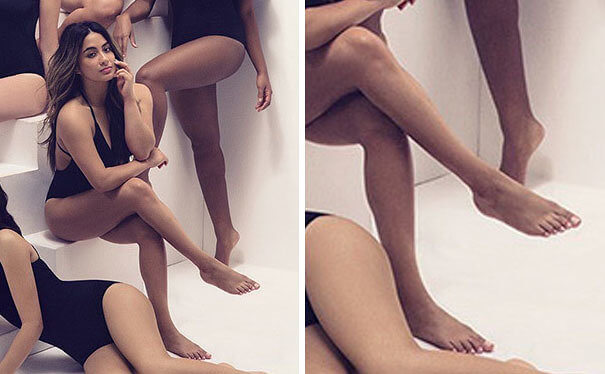 Seems like an editing disaster that got past all the staff. We do wonder how that keeps happening, over and over. If we noticed how awkward this looks, why didn't they?
When They Make You Into a Stick Figure
If you've been wondering how you, too, can be as thin as a Victoria's Secret model, give up now. It will likely require you to stop eating, and some real-life models admit they stopped getting their menstrual cycles while working for the brand. After all that work and anguish, the editors add a bit of fat in all the right places in the final photos. They admit they edit to make the models look rounder. Shocking, isn't it?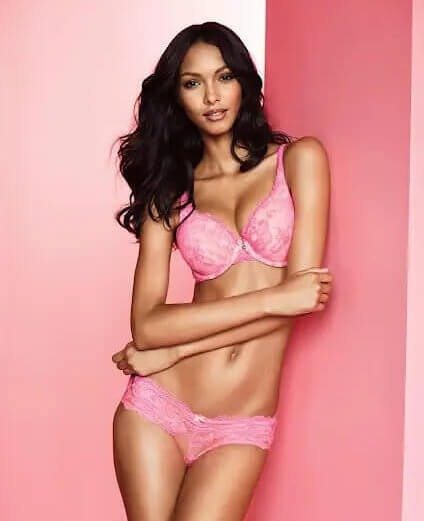 Victoria's Secret / Photoshop Disasters
With this model, they get super sloppy. We don't really believe her torso is that thin and her hips are that wide. There was clearly some editing going on, and the pink background barely conceals that truth.
Olivia's Itty Bitty Body
Actress Olivia Munn once said: "I can't change the day I was born. But I can take care of my skin, my body, my mind, and try to live my life and be happy. Everyone's so timid and afraid to insult anybody, but in the end, it's like we're all trying to please everyone. In the end, we please no one." If this is what she believes, why is she on this cover, photoshopped to high heavens?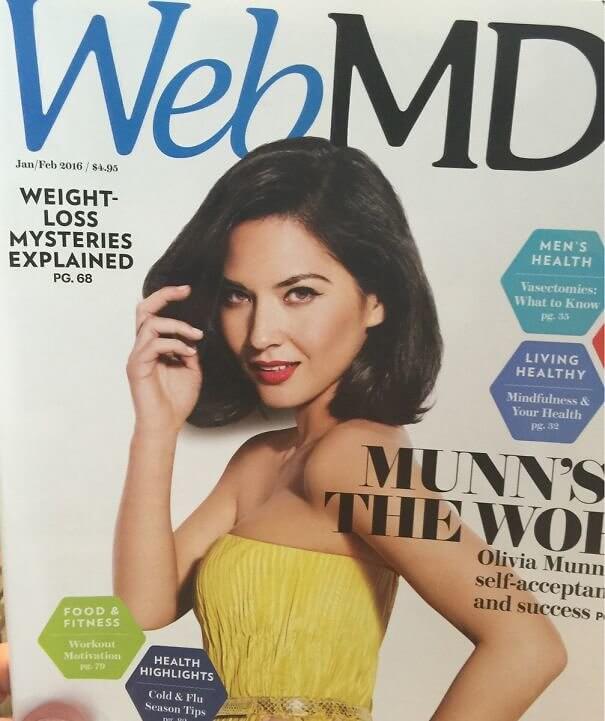 We bet she had no hand in the final editing process. Her head is normal-sized, yet it looks enormous attached to that tiny body. She looks like a bobblehead doll!
The Case of the Gruesome Stomach
Victoria's Secret has sold us panties galore over the years. We love all their lines, including their 'Sexy Little Things' collection. Here, we see three enchanting models showing us the latest designs for the season. But honestly, we can't take our eyes off the gal in red. Why is her belly button six inches away from the middle? We don't know if that is healthy or normal. Is it real?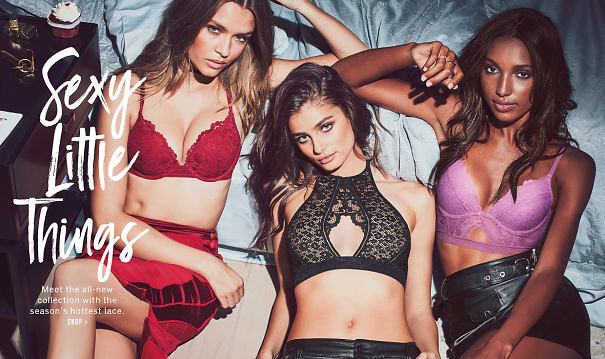 We assume it is not, in fact, real. It is a bad photo fix on the back end, and it's surprising this made the final ad. Isn't anyone familiar with belly buttons around there?
Something's Not Quite Right Here
There was a period in fashion when thin was in beyond any other qualification. The anorexic look of runways girls in the '90s is a good example. They had no curves, and they seemed sickly. People started to notice in a bad way! These days, that is not the casting requirement. But we notice another trend: Unrealistic curves that skinny women can never achieve without surgery. How did this magazine deal with the issue?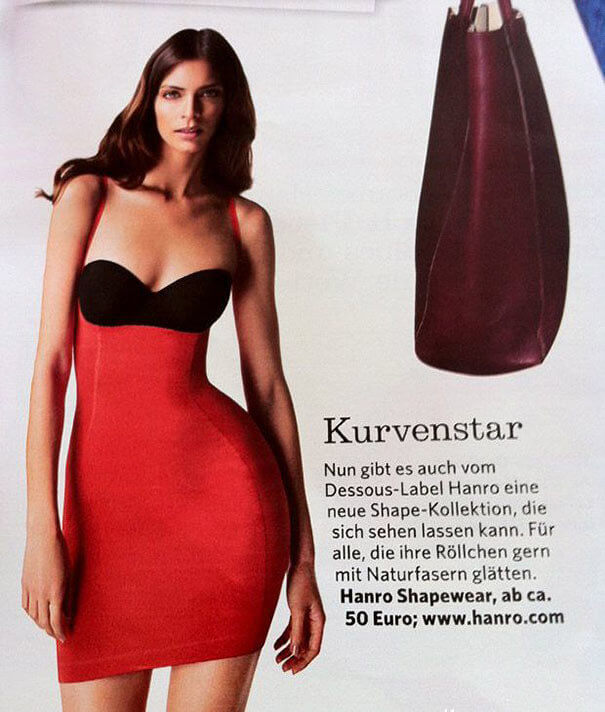 Well, they didn't fight the trend, that's for sure. They just edited the photo to look impossibly curvy. The top half of this model doesn't match the bottom, and it's not even close. No one can fool us!
Armed and Dangerous
This cover of Vogue should have been iconic. But actually, it got a lot of buzz for weird editing, more than anything else. In a celebration of today's cool girls, we see models Liu Wen,  Adwoa Aboah, Ashley Graham, Gigi Hadid, Kendall Jenner, Imaan Hammam, and Vittoria Ceretti. They are posing beautifully, but something is a bit off. Look at Gigi's arm. It's way too long! This freaked out readers, obviously.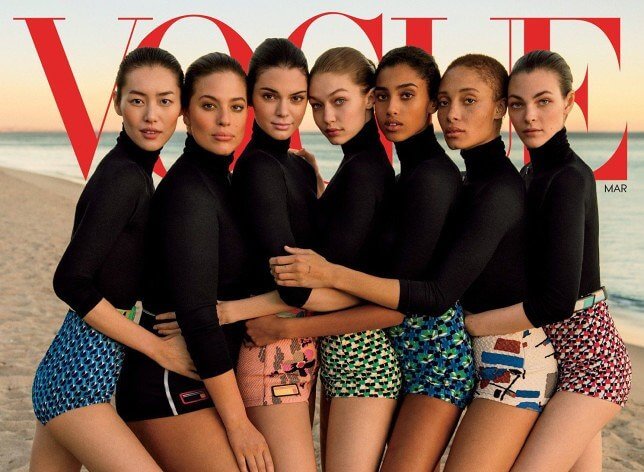 No one thinks Gigi really has such a freaky limb. Some instead suspect this was actually an attempt to make Ashley look smaller. She is a plus-sized model, after all. Could this be the real plot?
The Phantom Horse Head
American Apparel rose to the top of the industry just selling plain old tee shirts at a high markup. They became attractive to consumers because of their edgy marketing, which usually was nearly X-rated. Here, they actually tried a whole take on photography. The only problem is that they messed up the horse. What do we mean? Well, if you look at it closely, you will notice at least 50% is missing.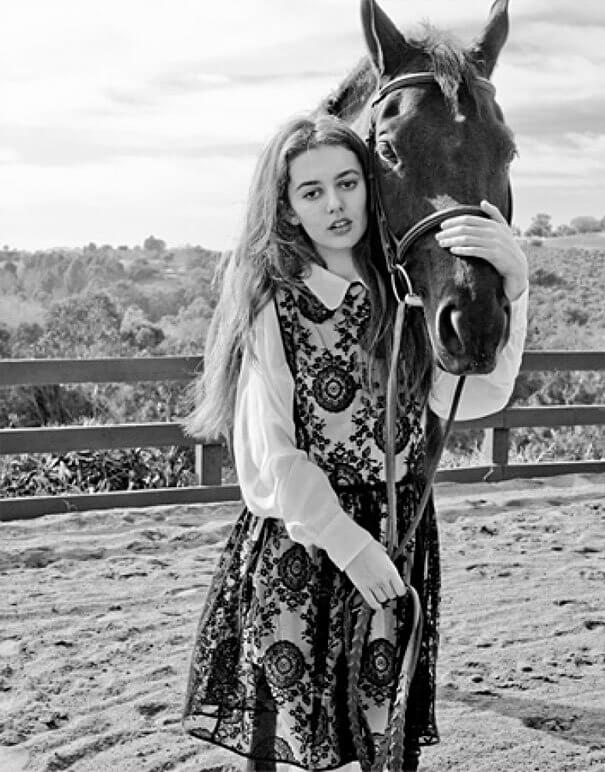 Where did it go? We don't know and we don't know how to find out. We like what this model is showing off, besides the decapitated animal. Overall, very stylish!
That's Gotta Hurt
After God saw Eve eat that apple, he roared: "Because you have done this, Cursed are you above all the livestock and all the wild animals! You will crawl on your belly and you will eat dust all the days of your life." He was talking to the snake, of course, who has been slithering around ever since. Here, we have a modern serpent in the spotlight of a fashion magazine. This time, he's not the one who's breaking the rules.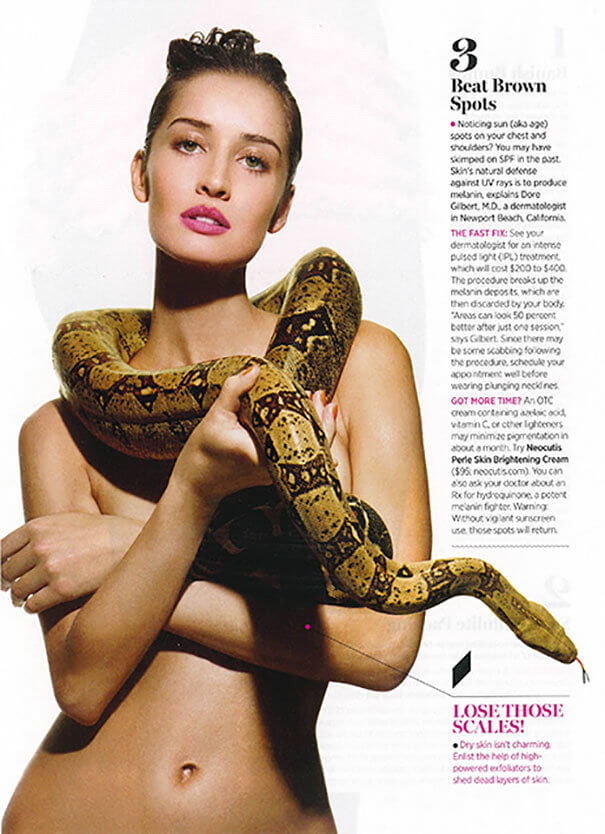 The bad guys here are at the studio. The editors here did a terrible job with the model's arm. They stretched it away from her wrist, and it looks unnatural. Yuck!
They Said Thin Is in
The average American gal has been growing for decades. We don't mean taller. We mean wider! Everyone has their opinion about that fact. But this ad is sure to unite everyone in condemnation. Is this the image we are striving for? The model here has a body that looks like a cartoon. No real woman has legs the same size as her arms. What a crazy look! How did she achieve it?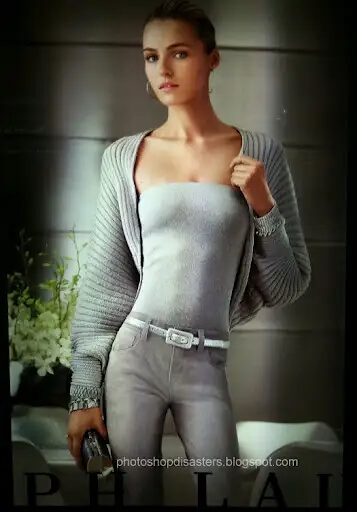 Ralph Lauren / Photoshop Disasters
We suspect she didn't. This has to be a bad editing job, friends. With her body parts all out of whack like this, we're not willing to believe this is a human woman.
Legs for Days
Most of the population has regular old legs. There's nothing wrong with them. But there's nothing special about them, either. If you're a young gal with a slim build and great gams, there's a good chance you will be scouted by agents. Many famous faces have stories just like this at the mall, when they least suspected it. Is that what happened to this woman in a local Christmas ad?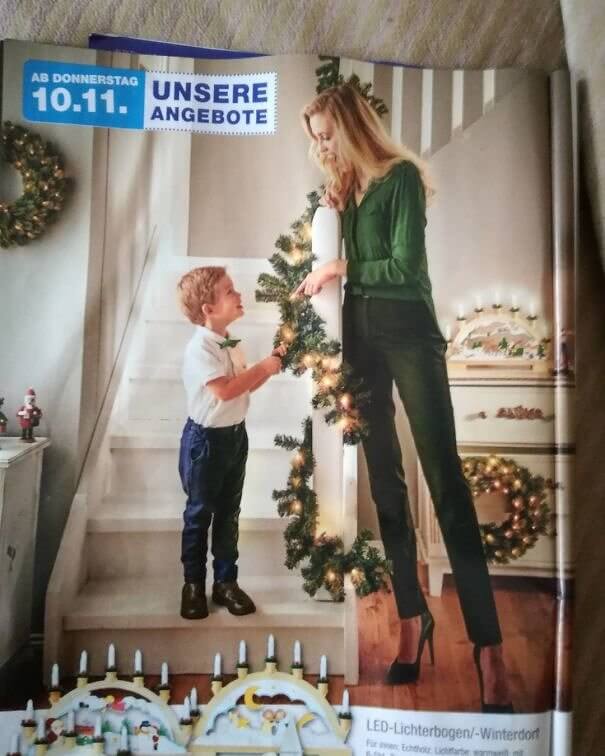 We say no. Her lower half is too good to be true, and she would probably already be in the Guinness Book of World Records. But since we don't see her there, we're calling this out. Fake!
That's One Messed up Breast
South African model Candice Swanepoel once said: "I'd like to one day be featured on a list of inspirational people who have made a difference in the world, whether it be helping underprivileged people or putting an end to the poaching of wildlife in Africa." We hope she makes that dream come true. But for now, she might just be on a list of one-boobed ladies. What's going on here?
Well, it seems that her employer Victoria's Secret added two cups to just one side of her body with software. Did they just give up, halfway through?
The Laziest Edit Ever
When it comes to advertising, agencies know one rule to be reliable: A beautiful woman holding anything is always a safe bet. That was clearly the strategy employed here, on this credit card poster. Sure, you don't need any extra debt. But are you willing to listen to what this friendly blond has to say? Yes, you are. And she wants you to use that card at any shop, any day, and any amount.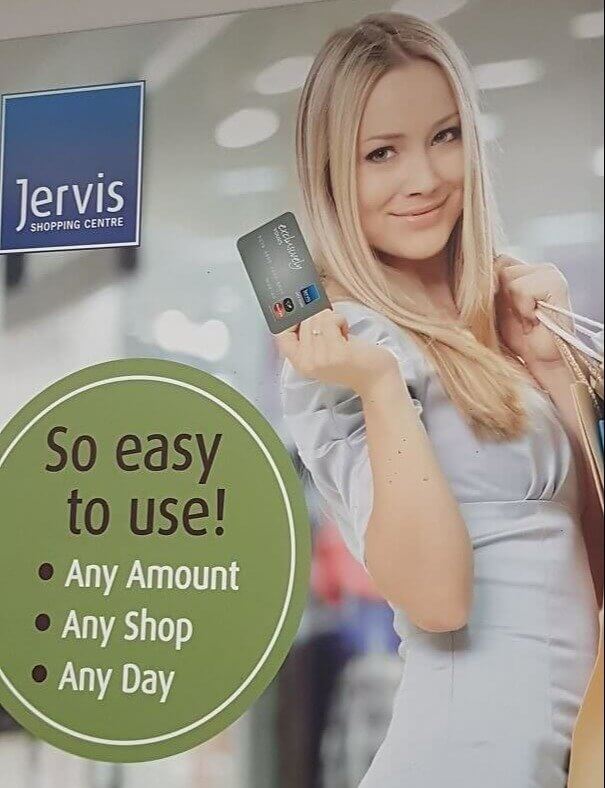 Unfortunately, the editor here thinks you're even dumber. The model is clearly not even holding the card. It was copy and pasted right over her hand. Doesn't seem very legit, does it?
Adriana Doesn't Look Right
Supermodel Adriana Lima is the hottest rep Brazil ever sent us, arguably. No one tops her! She stunned us on the Victoria's Secret runway and dazzled us the same in the catalogs. She once said: "Don't try to be what you're not. If you're nervous, be nervous. If you're shy, be shy. It's cute." But if that's what she believes, why does she have a completely fake body in this ad?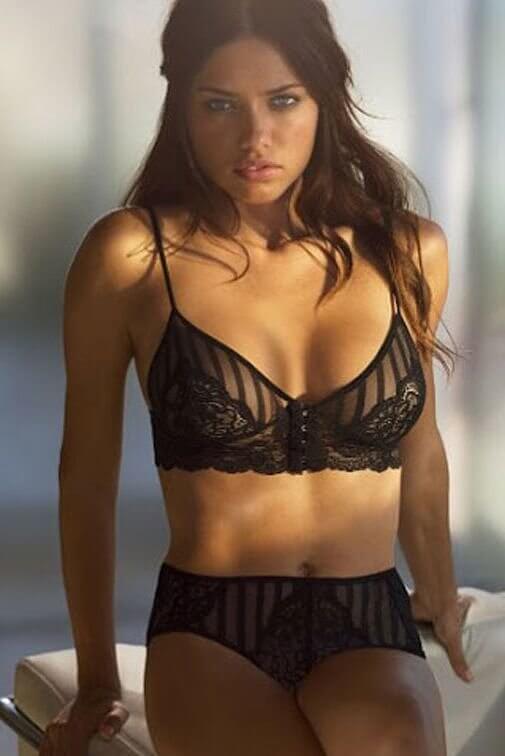 We all know Adriana has an hourglass shape, not straight hips. Therefore, we must conclude the editor is responsible for the trick. We doubt she wants to erase those world-famous curves!
The Most Insane Thigh Gap in History
One craze popularized by Instagram is the thigh gap. What is that, you ask? Well, it is the situation where a gal is so skinny, you can see a clear space between her thighs near her private parts. In reality, that has a lot to do with your skeleton and how your hips are positioned. But as long as people think it is an achievement, companies will push it. Look at this one!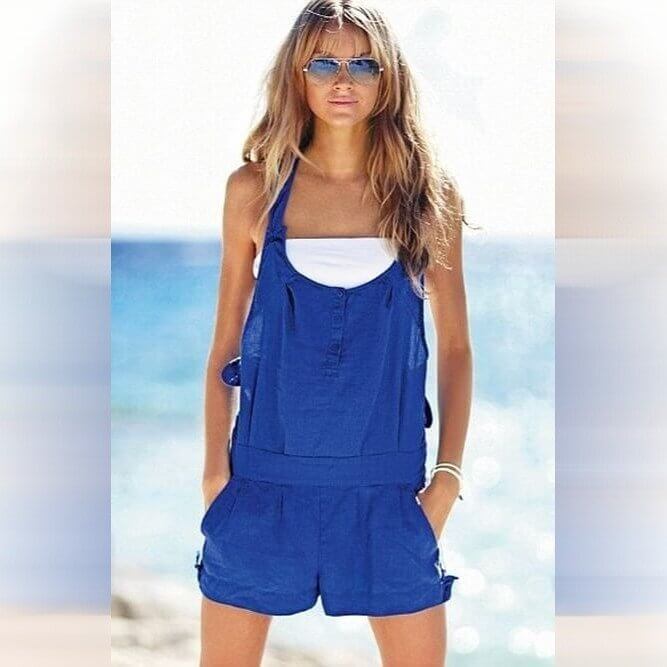 In 2011, Victoria's Secret was criticized for reshaping this model's thighs. They are almost as thin as her arms, and the gap is pretty crazy. This just isn't real, ladies!
The Curious Case of the Invisible Nips
Fans noticed this GQ cover of Chrissy Teigen right away. Yes, she has an amazing body for a mom of two.  But there was more. It seemed to be missing something very important: Her nipples! Where were they? We can't figure it out, and we're glad Chrissy addressed the issue on Twitter. She claimed to followers: "I have no nipples. I draw them on with sharpies each morning and sometimes I forget."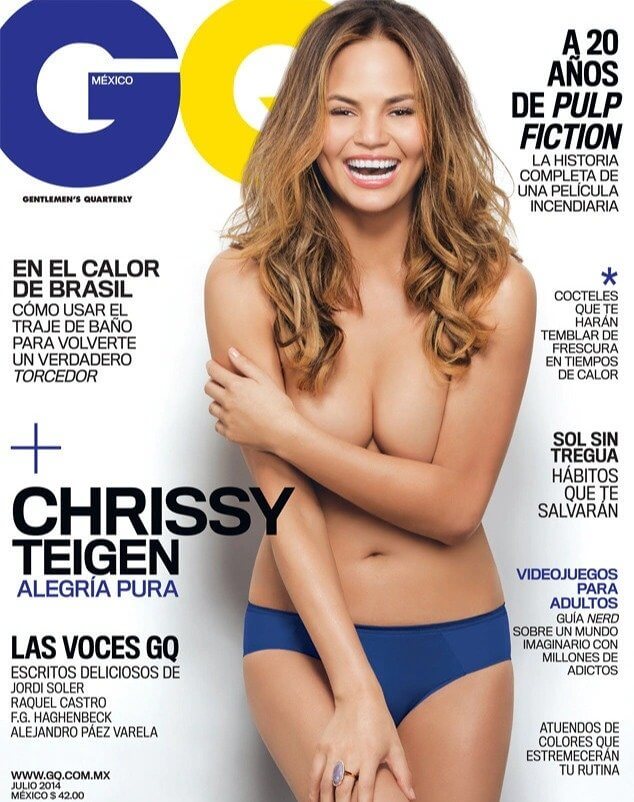 Do you buy that? We sure didn't. This seems like another case of photo editing gone wild. It's remarkable they thought no one would comment. The internet misses nothing!
That's Not a Good Look
Beauty is in the eye of the beholder, they claimed. Still, for decades, society has been discussing the issue of body image. How thin is too thin? How fat is too much? We are not sure if the debate is going to be settled anytime soon. But this ad derails all those discussions. We can see this Ralph Lauren model is skinnier than any standard we can hope to achieve. You may ask: Is she for real?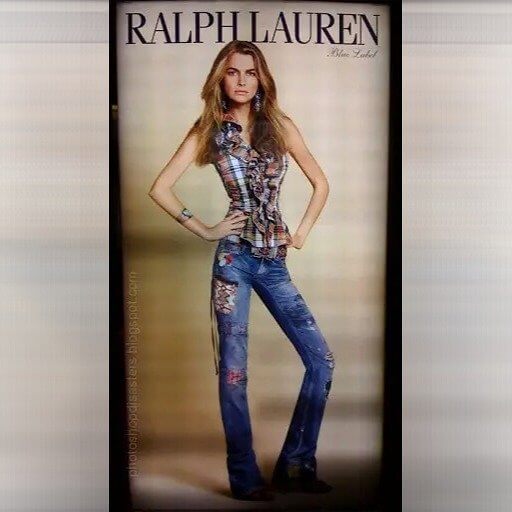 Ralph Lauren / Photoshop Disasters
No way! The waist and torso on this woman are not proportional to the rest of her frame. It's simply not human, and we're calling it out. Photoshop, no question!
Just Winging It
At the 2014 Victoria's Secret Fashion Show, there was a big oopsie between model Elsa Hosk and Ariana Grande. Those glitzy shows are always a combination of bras and music, and this time was no different in that regard. What was very different was when Elsa knocked Ariana with her wings in the middle of a song. As we can see here, she was shocked to get smacked. How did she handle it?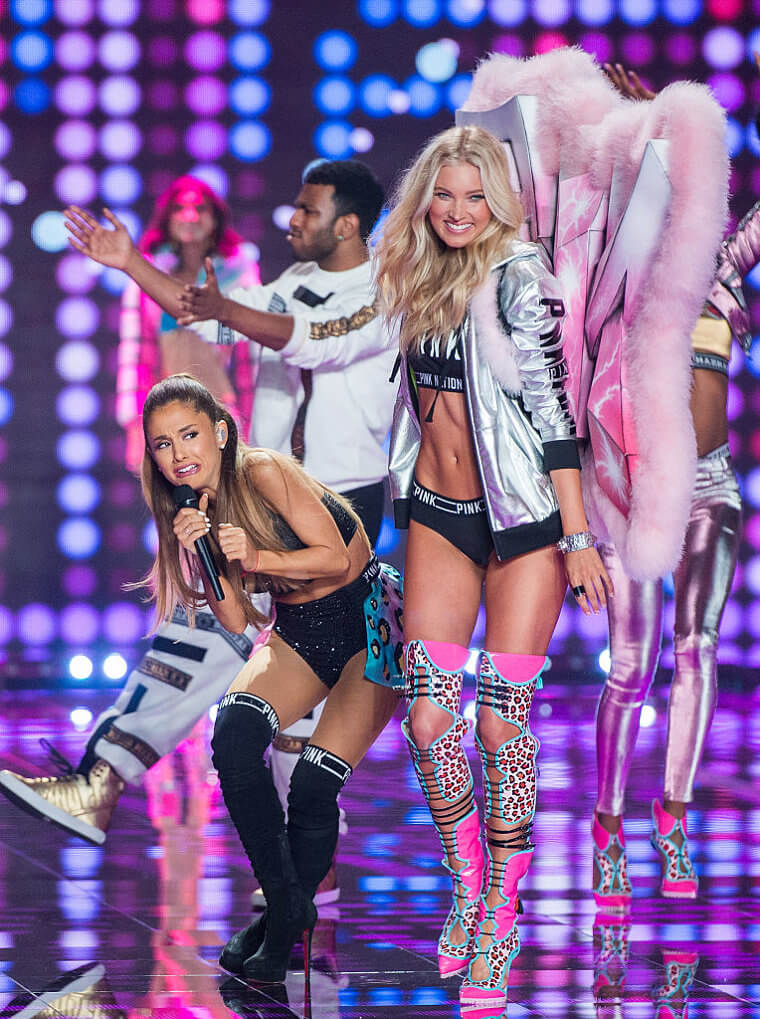 Like a pro, of course. Ariana recovered and dazzled the audience with her superb vocals, as she always does. But now, we think: Maybe 'Dangerous Woman'; was about Elsa, all along!
Some Unfortunate Photoshop Action
This model is wearing something relatable, for once: An ordinary blue bikini. Nothing too fancy, nothing too frilly for the average Jill. We think we might actually buy something like that for the pool. But then, we notice her body. Is this really her natural shape? We think a bit of editing was used. She has a very thin waist, but what strikes us the most is her right arm. It's incredibly long!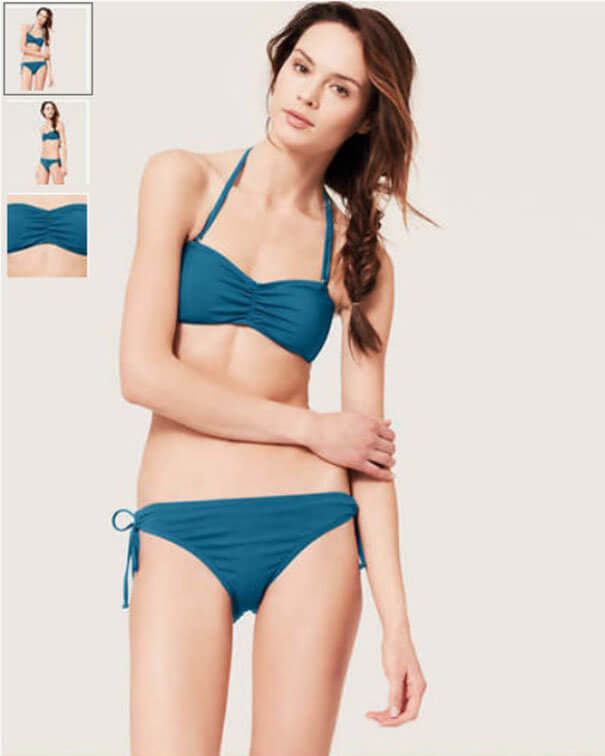 Although arms do vary out there, we just don't think this is natural. It's way outside the norm. And plus, it's only on one side! What's going on with that?
Falling From Grace
On the Givenchy runway at New York Fashion Week, anything can happen. This chaotic scene is from Spring 2016. Candice Swanepoel had a terrible moment in heels when she stumbled and fell hard. It's the worst nightmare of every model there, and it happened. We can see that compassionate fashionistas are trying to help her up. Undoubtedly, she was embarrassed. But no one's perfect, and we forgive her for the lapse.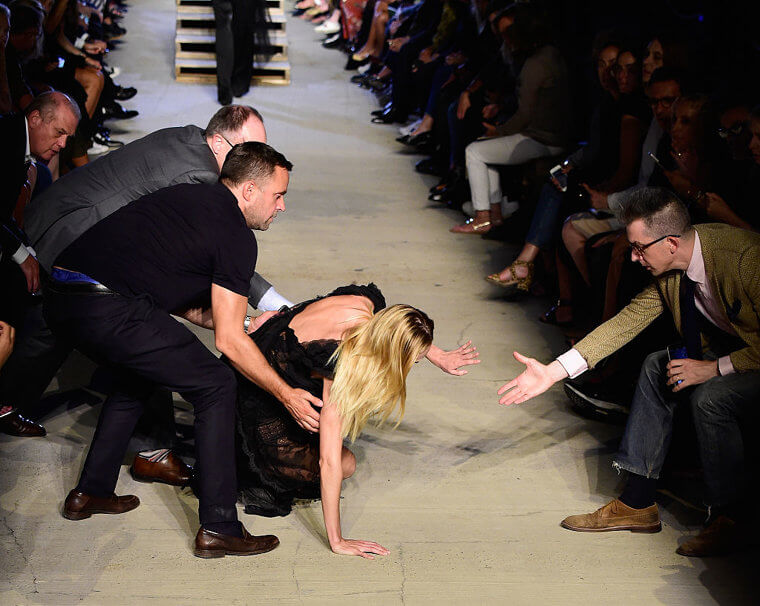 Frazer Harrison / Getty Images
But wait: It is surprising, considering her training in graceful movement. The model shares: "I was a ballet dancer growing up and that's what I was convinced I would be."
Pride Cometh Before a Fall
Proenza Schouler is a fancy name in the fashion world. At her spring show in New York in 2007, she hired tall girls to display her collection. It must have been an honor to walk the runway for Proenza, at Milk Gallery, no less. But as perfect as the designs were, one of the models got sloppy. Here, we see an ankle rolling, and it looks painful. Ouch, we say!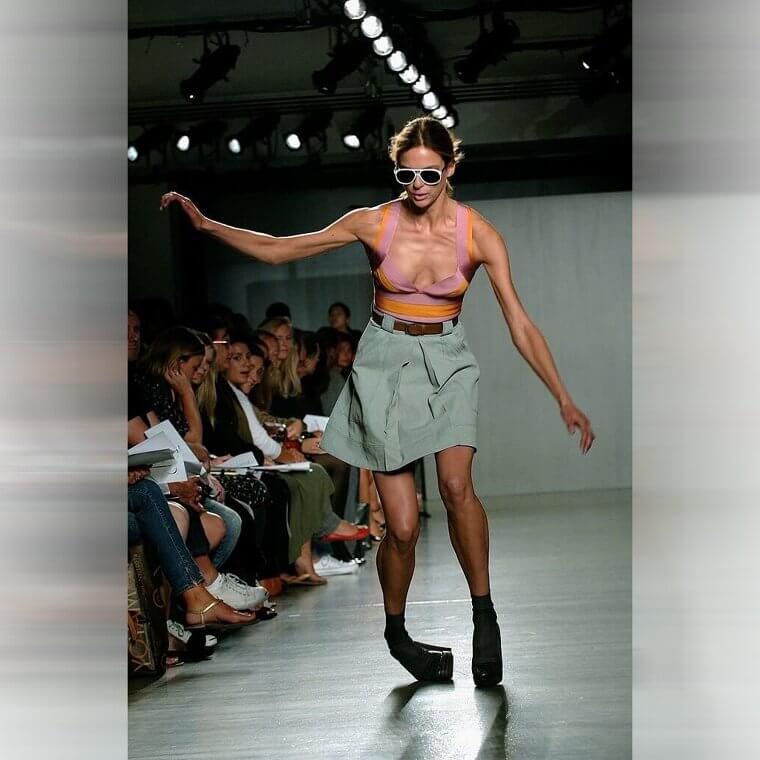 At the end of the day, fashion is a rough and tough biz. You must walk straight in 5-inch heels, never trip, and never eat. We would do poorly, every time!
We Hope She's Right-Handed
Victoria's Secret was always known as the place to go to get your bras and panties. Over time, they tried to expand their selection to include regular clothes for women. We notice they never became our favorite place to buy polos. Was it because of this terrifying ad? The blond promoting this item seems to be missing her arm. Considering that's not the model's reality, we're not sure we want to end up the same in a photograph!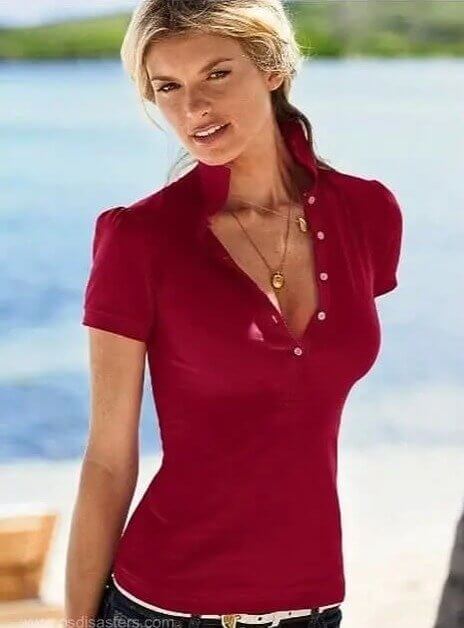 Victoria's Secret / Photoshop Disasters
Perhaps customers concluded that wearing Victoria's Secret could lead to an amputation. That's silly, but it's possible. We think it was actually just sloppy Photoshop, all along. But it's too late for that!
When All You've Got Is Mesh
When you are in the spotlight, you need to dress to impress. Kourtney Kardashian faces the pressure just like anyone else who makes money off their image, and she tried to go to dinner in LA in this mesh little black dress. The sheer neckline must have seemed interesting when she tried it on. But by the end of the night, her ta-tas were showing. What kind of garments does she actually want to wear out?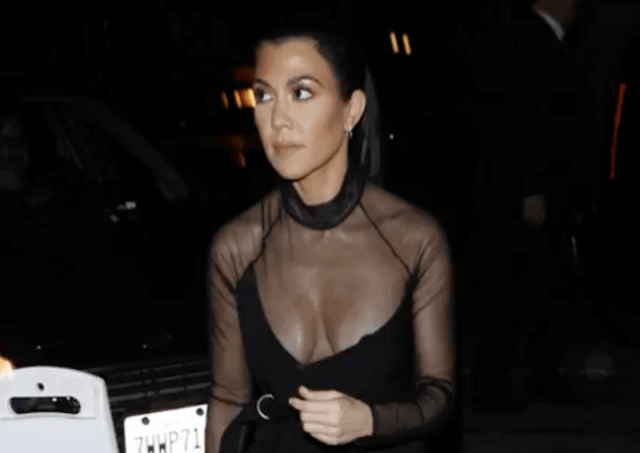 Nothing too complicated, actually. She shares: "I love things that are easy to throw on, that I don't have to think about. Like skinny jeans and a T-shirt is easy for me."
We Hope She Got a Refund for This Dress
Like her sister Paris, Nicky Hilton is a bit of a rebel in the world of heiresses. Neither wanted to live as rich girls collecting hotel bucks. They tried to show us their personality in fashion and reality TV. They've never tried to stay in the box, either. She recalls: "I got in trouble in Catholic school for rolling the waist of my skirt down." Here, though we see she is still getting in trouble. She is letting her dress inch up!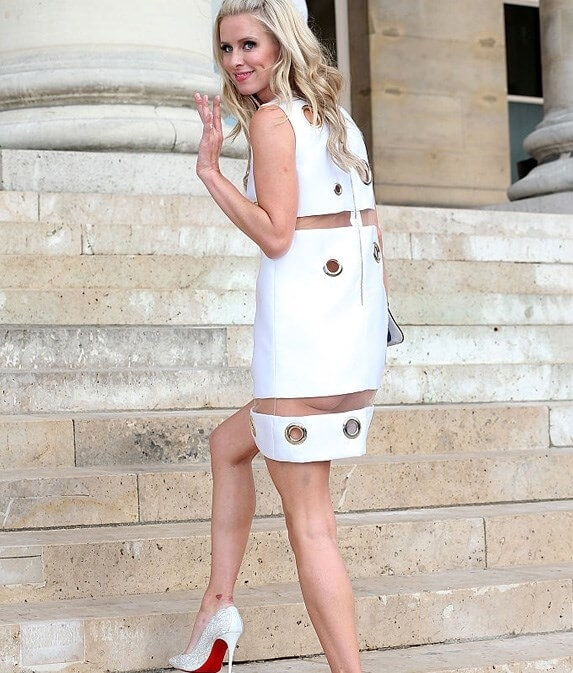 The mesh section of this white dress wasn't meant to move around as you do. But since Nicky is walking up steps, we can see everything. We doubt she wanted to share!
A Stumble and a Tumble
This was a moment from Project NextGen, a runway show at Fashion Week Australia in 2017. While wearing a design by Victoria Bliss, a model crumpled into a mess on the floor. She wanted to strut down the runway, but that's not what happened. Don't be too harsh on her, though: Even industry veterans fall sometimes. And there may be more we don't see. Do we really know if her shoes were fitted properly?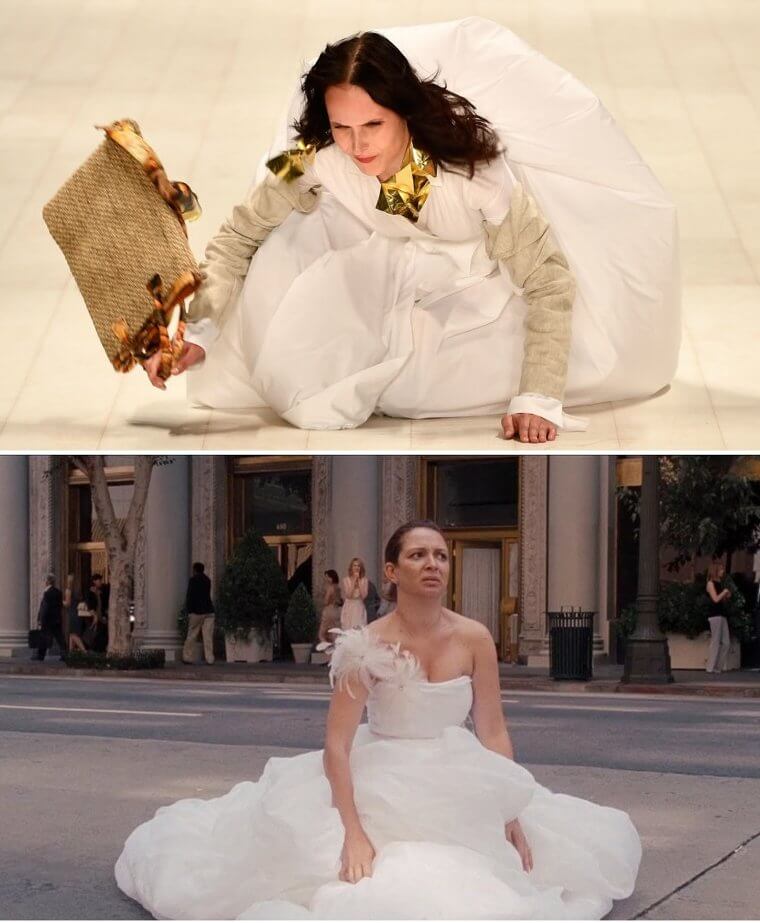 Stefan Gosatti / Getty Images / Bridesmaids
We may never know for sure. But we do know that this real-life scene reminds us a lot of Maya Rudolph on the street in Bridesmaids. It's like deja vu!
Gigi Hadid Battled Gravity
When Gigi Hadid does her thing on the catwalk, people stop and stare. There's a reason she made it to the top of the industry, and we respect her craft. Even when things start to go terribly wrong, she knows just what to do. Gigi was a total professional at the Versace show when her dress started to slip off her chest. Any of us would freak out in front of the world. But not Gigi!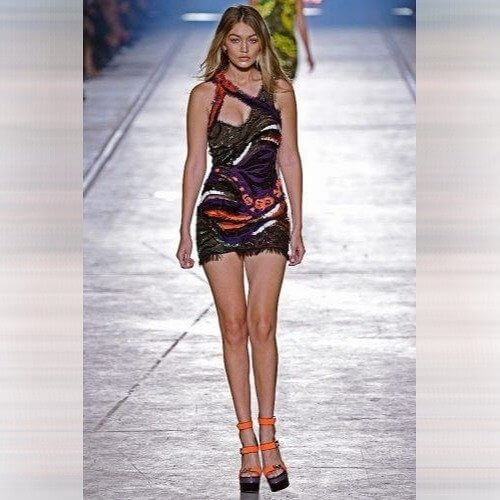 The veteran model didn't stop. She continued down the runway with the malfunction. Afterward, she told fans on social media that these things happen constantly. We're inclined to believe that, and we don't judge.
Right Leg on the Loose
When you're missing a leg, it might seem like you no longer fit beauty standards. But if H&M is any indication, it just might be the trendiest body type yet! Here, we see a glamorous model in a long blue dress. One leg pokes out of the slit in front. But the other? Nowhere to be found. We wonder if there is some tragic backstory, like a shark attack. Ouch!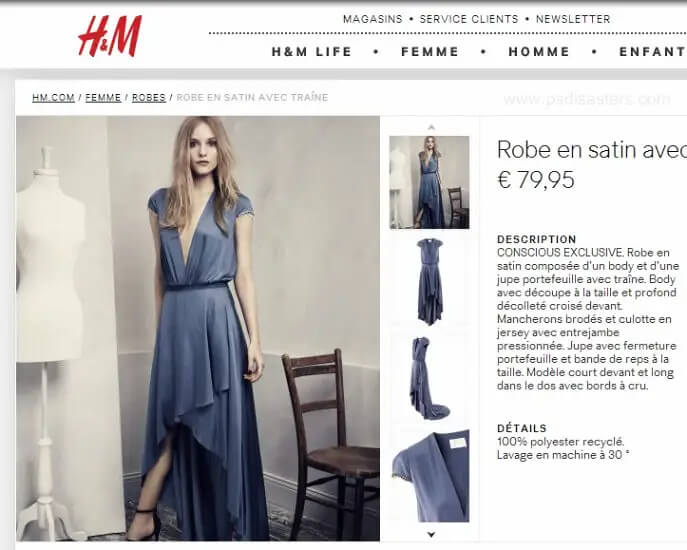 Then again, maybe it was a Photoshop error. We don't know if the model really is disabled in real life. We're just left wondering if we can pull this look off as well as she can. Maybe not!
Life Is All About Balance
At the Dior show in 2008, they showed off the Cruise Collection. We're not sure what kind of cruise would involve this outfit from a top designer. But allegedly, wealthy cruises happen away from the riffraff. Sadly, the sunglasses and patterns weren't what got the audience gasping: It was this fall from the model walking down the runway. Look at her try to keep her balance, and try not to cringe!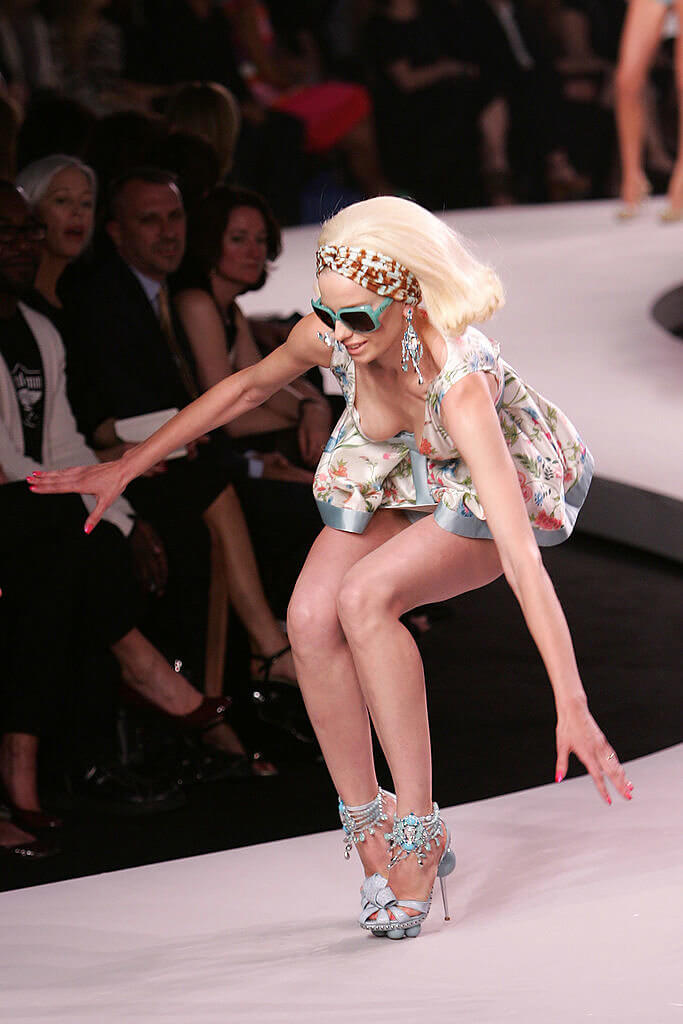 That's a tall order, we know. Just imagine the panic she must have felt at that moment, trying not to collapse or break a heel. We're glad this isn't our job!
Cara Needs a New Dress
Model Cara Delevingne says: "I love comfort. Comfort is very key to me because I spend most of my time in very uncomfortable things, so it's all about trainers and flats." We can see what she means, looking at this little black dress. It doesn't look comfy. And actually, it doesn't look like it's even covering her bottom! A lot of us got to know Cara a lot better, thanks to paparazzi cameras.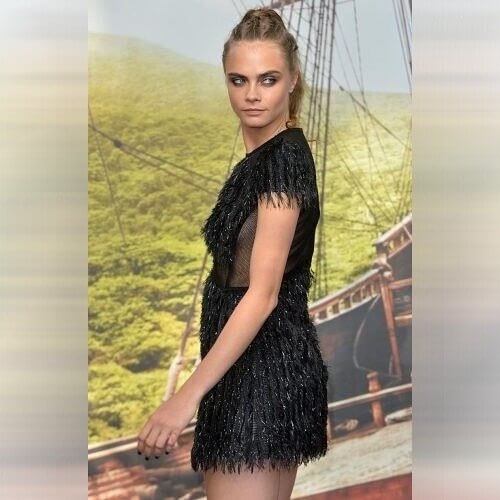 When she tried to sign autographs for fans, it really lifted up. Some might call this a wardrobe malfunction. But when you're a model like Cara, you can make that look fab. She always does!
A New View of Paris Hilton
Paris Hilton has always pranced around in skimpy outfits. That's why we love her! The full-time heiress and occasional model showed up in this pink number for her 33rd birthday. As a tan blond, the color really suited her. And the tiara was nice touch, too. The only problem? The high-waist slit in the design failed her as soon as she started moving around. We can almost see her bottom!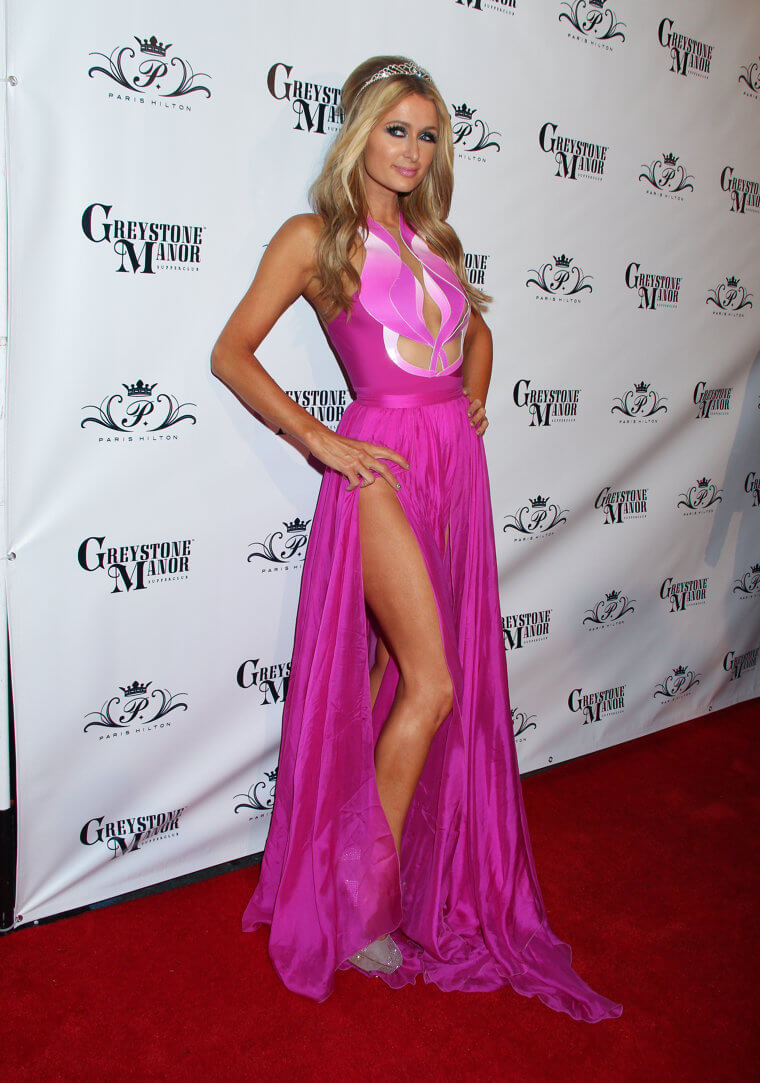 Everyone noticed and gossiped that Paris went commando. The media claimed that she forgot to wear panties on accident. We don't agree. She probably didn't forget! That's Paris, at her best.