When we think of Hollywood, we think of the glitz, glamour, and money money money! However, it's not be all that it's cracked up to be. Despite the fame and recognition most of these celebrities have gotten, they ended up leaving Hollywood for the regular nine to five life. While most of us are sitting at our desks wishing we could live that star lifestyle, some of our favorite celebs are probably wishing they could fade into the corner cubicle. Continue reading to see which Hollywood personalities said goodbye to red carpets and hello to some surprising jobs. 
Sarah Michelle Gellar Created Her Own Company
Sarah Michelle Gellar has been in everything from Buffy the Vampire Slayer to Cruel Intentions; however, her true passion lies in the food industry. After working in Hollywood for many years, Gellar founded Foodstir with two other partners who agreed that baking always helped them to connect with their children.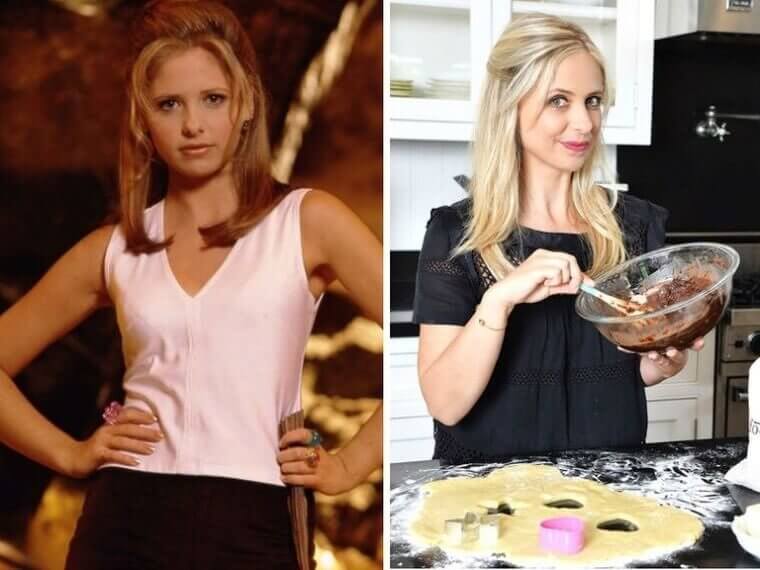 Gellar and her two partners wanted to create products to help kids explore baking, so they created a line of kid-friendly baking kits and equipment. Despite her celebrity status, starting a company wasn't easy at the beginning, but they eventually found their stride. 
Nikki Blonsky Went From Singing In Hairspray To Using It On Clients
After being discovered while working at Cold Stone Creamery, Nikki Blonsky was cast in Hairspray alongside Zac Efron, Michelle Pfeiffer, and John Travolta. Despite the film's success, Blonsky had trouble finding more roles and decided to find an alternative career.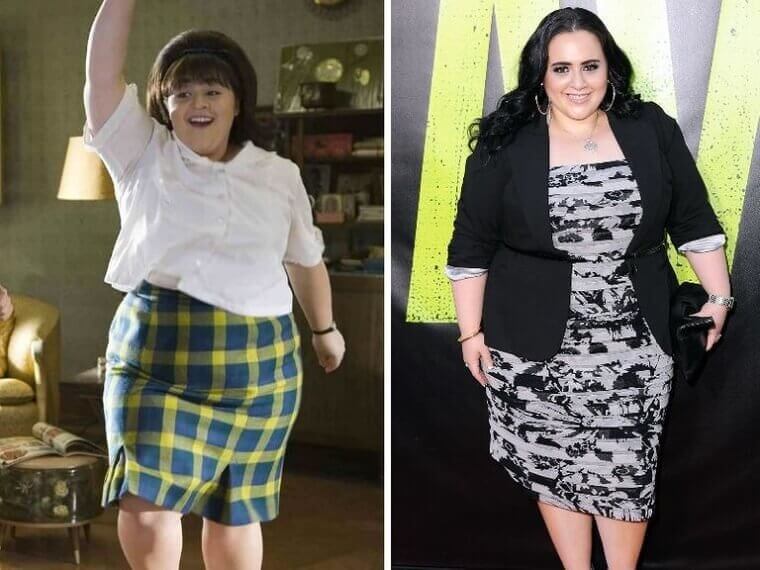 Blonsky got her cosmetology license and began working as a hair and makeup artist while she continued to audition for roles. However, she made it clear that she was happy working in a salon and paying her bills, which is a safe career because acting roles are few and far between. 
Tony Danza Followed His Passions Out Of Hollywood
With credits on projects like Taxi and Who's The Boss, Tony Danza has had a pretty successful Hollywood career. However, Danza always felt drawn to education, whether it was his own, or departing wisdom onto others. Acting was no longer bringing him joy, so he "Marie Kondo'd" his life and decided to take on a new career.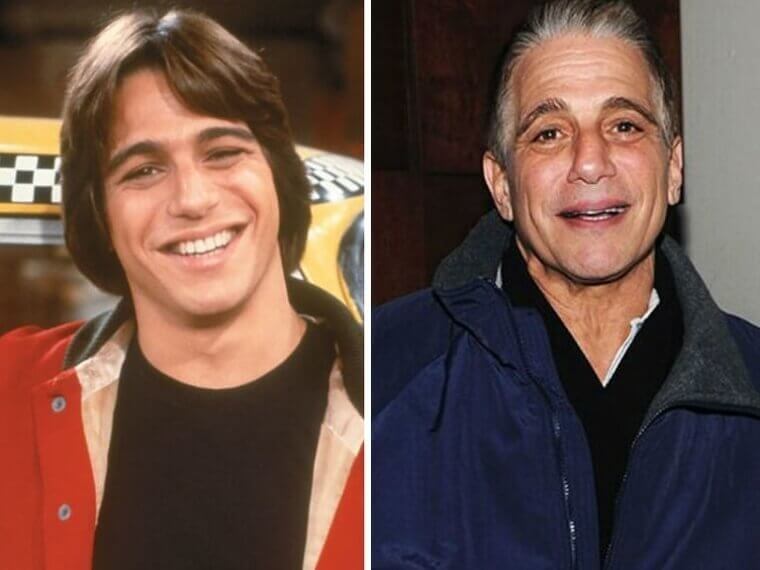 For an entire year, Danza taught English to a group of tenth graders at Northeast High School in Philadelphia. The year was documented on the reality show Teach: Tony Danza. Can you imagine telling people you are in Tony Danza's English class? We wouldn't believe it. 
Lauren Conrad Started Her Own Makeup Business
Lauren Conrad rose to fame on the reality show Laguna Beach before graduating to the sequel series, The Hills. After the show ended, she wanted to get away from reality TV, and people were already obsessed with her iconic style and makeup application, so she made a second career out of that.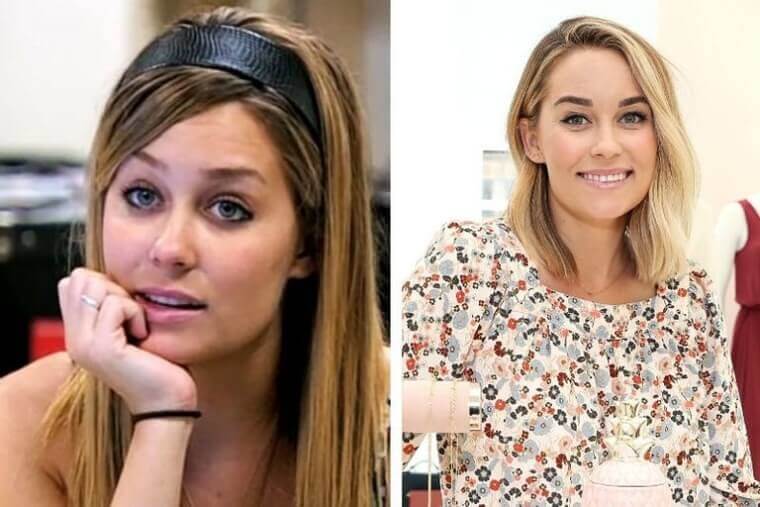 MTV / Cindy Ord / Getty Images for Kohl's
Since ending her reality TV career, Conrad wrote a successful book, created a clothing line for Kohls, and recently started her own makeup brand. The makeup line has had many positive reviews thus far, and this businesswoman is making her mark in the beauty industry. 
Taran Noah Smith Went From Childhood Star To Cheese Lover
The world watched Taran Noah Smith grow up on-screen as the youngest family member on Tim Allen's Home Improvement. From age seven to sixteen, he was in the public eye and never really had a chance to decide what he wanted to do with his life. When the show ended, he decided to try something new.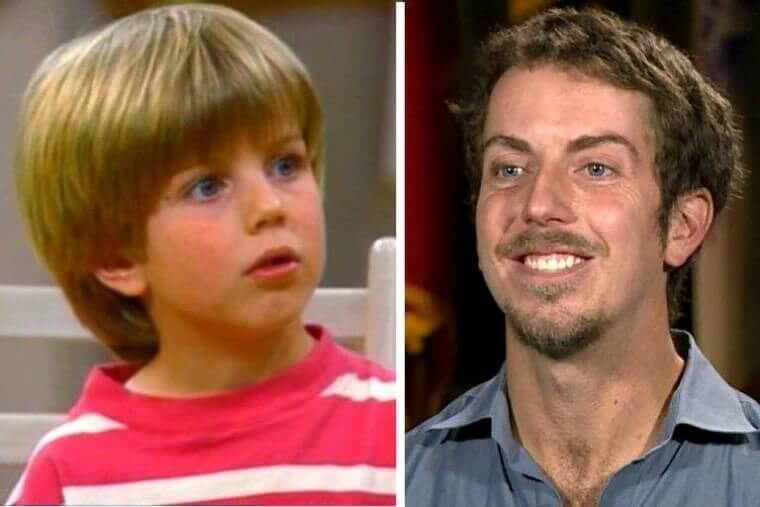 The former child star went on to pursue various ventures. Smith started a vegan cheese company in a growing market that is estimated to reach a value of $4 billion by 2024. He also helped rebuild homes after Hurricane Harvey and installs art installations. His TV money set him up to pursue all his passions.
Mara Wilson Wrote About Her Early Stardom
We all remember Mara Wilson as Matilda in one of our favorite childhood movies. However, once Matilda finished, we never knew what happened to that adorable little girl. Although she was destined to have a very successful career, Wilson decided to retire early and focus on writing.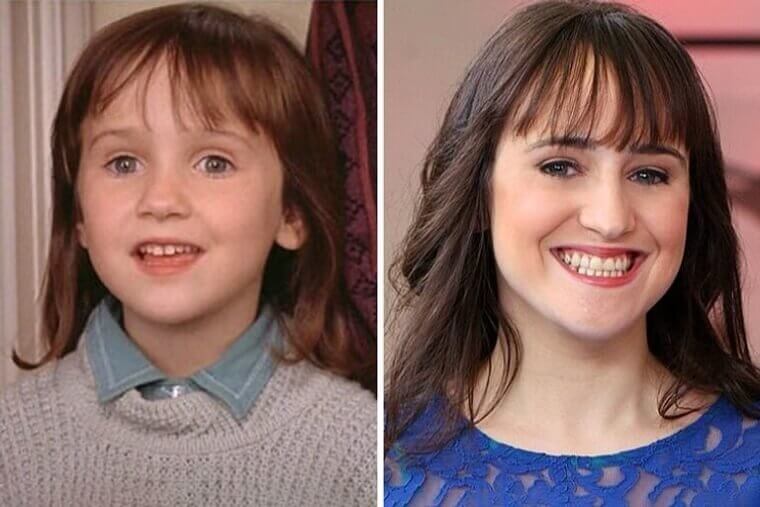 Wilson decided to avoid the pitfalls of peaking early and got out of the business while she was on top. She took her creative energy to another medium and started writing. While it can be a struggle to go from child actor to serious adult author, Wilson made it look like a walk in the park. 
Steven Anthony Lawrence Gives Acting Lessons To Children
You might remember Steven Anthony Lawrence from Even Stevens as the annoying neighbor, Beans. His early Disney Channel career helped propel him to fame, but once the show ended, he wasn't ready to leave acting behind just yet. After appearing on many other shows, he decided to help other aspiring actors.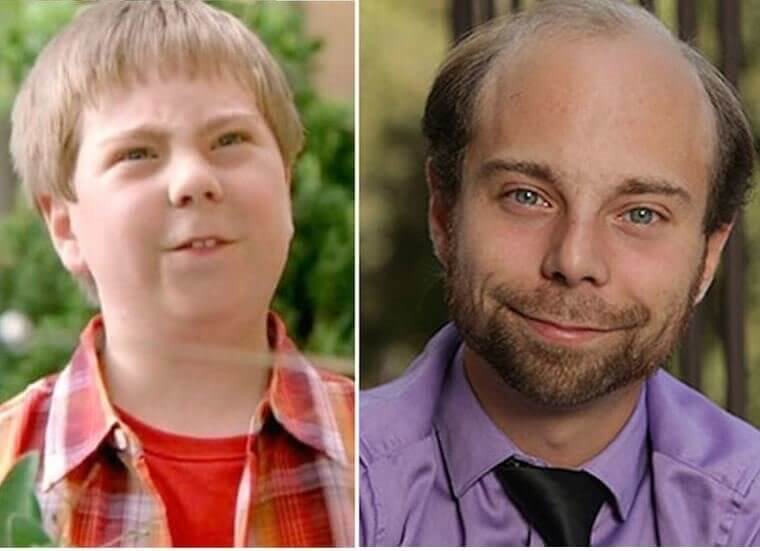 Lawrence decided to share his knowledge of the industry with young people by teaching them acting techniques and preparing them for the business side of the industry as well. He helps them negotiate their salary, and he is paying it forward in a major way. 
Karyn Parsons Started An Education Non-Profit
We grew to know and love Karyn Parsons on The Fresh Prince of Bel-Air as Hilary Banks. After this iconic role, most people noticed that she didn't continue her career in Hollywood. Instead, Parsons founded Sweet Blackberry Foundation, a production company that educates children about African-American history.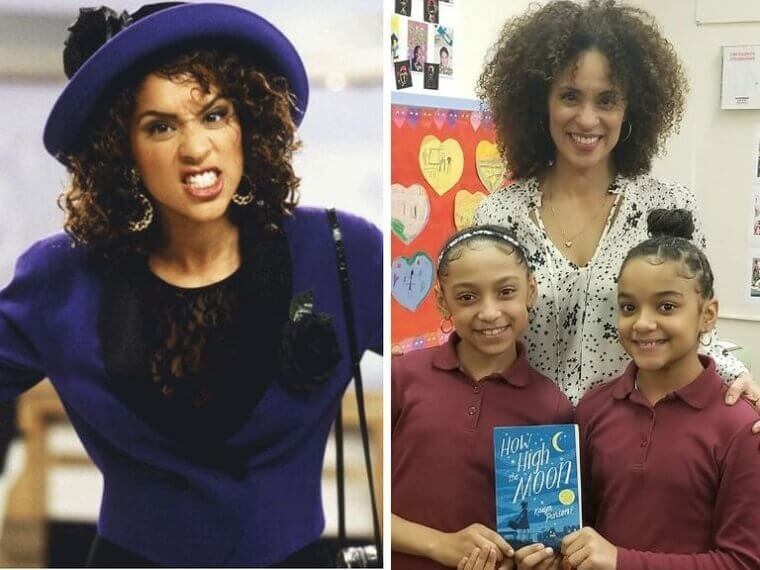 Newark Board of Education / Twitter
One film that the Sweet Blackberry Foundation made was The Journey of Henry Box Brown, a short film about former slave Henry Brown who literally mailed himself in a wooden crate to freedom. Her work has helped many young African-American children, and Parsons continues to do meaningful work. 
Frankie Muniz Owns His Own Olive Shop
As a child, Frankie Muniz was seen as the most bankable young actor. He starred in everything from Malcolm in the Middle to Big Fat Liar, but in 2008, he decided to step away from show biz. After achieving such great success, he had room to do pretty much whatever he wanted.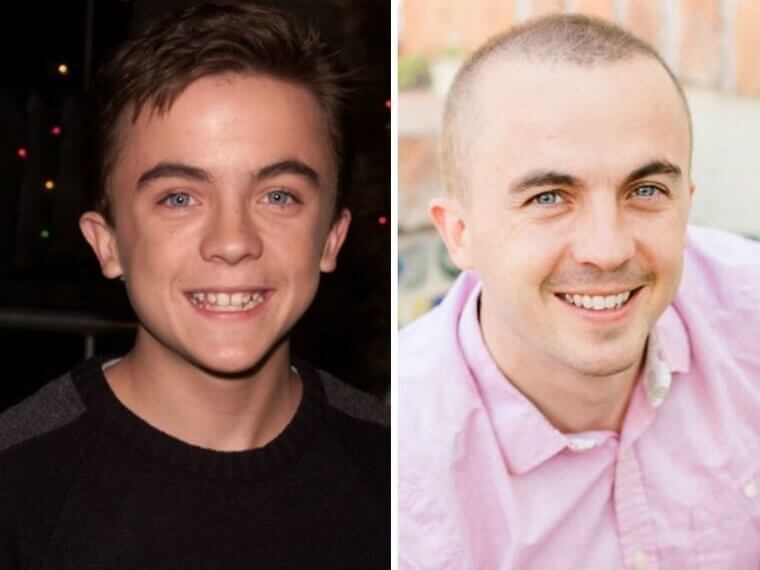 Paradise Valley Lifestyle Magazine
Muniz now spends his days in Scottsdale, Arizona, where he owns an olive shop. He made a lot of money from his early success, so he has had the room to pursue whatever passions come to mind. 
Phoebe Cates Owns A Boutique
After her memorable performance in Fast Times at Ridgemont High, Phoebe Cates could have been the next A-list star. Instead of taking her career to the next level, Cates decided to live a simpler life, at least for a few years, while she raised her daughter.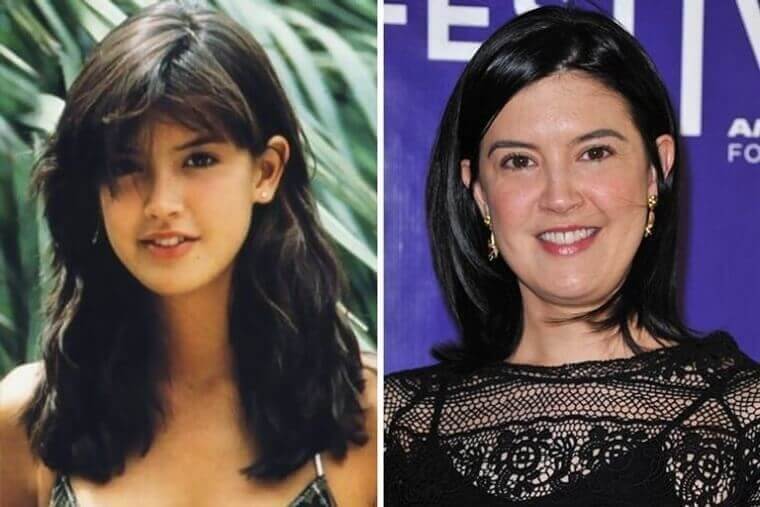 However, after raising a few children, Cates decided to get back out into the working world and opened a boutique in New York called Blue Tree. After marrying fellow actor Kevin Kline, she had the luxury of doing whatever she wanted. 
Jeff Cohen Traded His Hawaiian Shirt For A Fitted Suit
Remember Chunk from The Goonies? Well, he decided to leave the acting business to take on another career. Instead of continuing his acting dreams, Cohen went to school to become an attorney. He is the founding partner at the law firm Cohen Gardner LLP.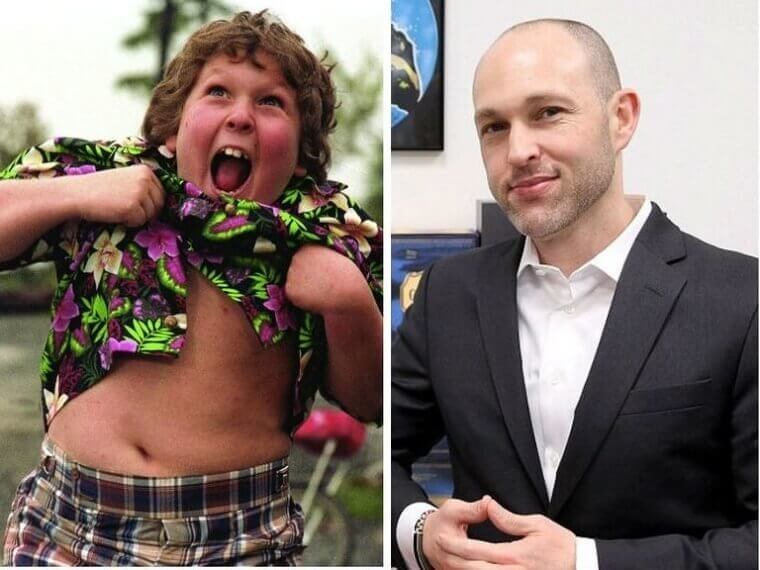 From a young age, Cohen knew that the bigwigs in the acting industry all held law degrees. He is now a sought out entertainment lawyer, and it helps that he knows the ins and outs of the industry from his early success. 
Angelina Pivarnick Is An EMT
You might remember her as the "dirty little hamster" or "Kim Kardashian of Staten Island" from part of seasons 1 and 2 of The Jersey Shore, but others know her as the person who was in the back of the ambulance. Angelina Pivarnick didn't last very long on reality TV and decided to take her life in a different direction.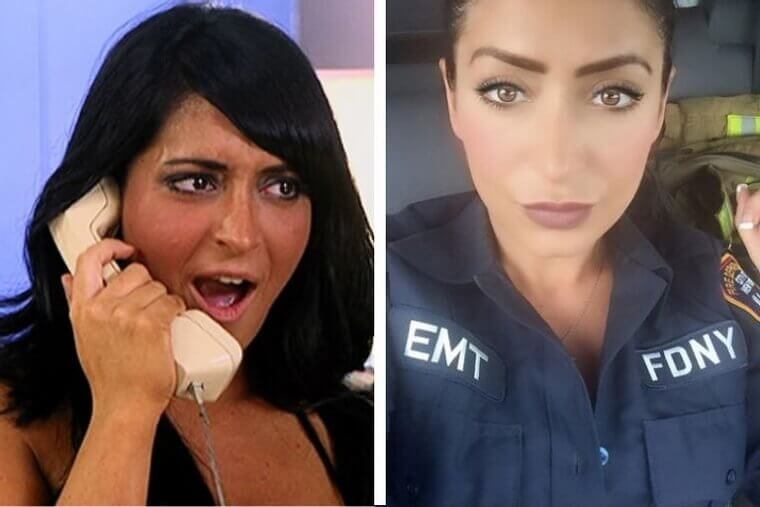 After abruptly leaving seasons 1 and 2 of The Jersey Shore, Pivarnick went with a more stable career and joined the Emergency Medical Services. While she rejoined her former castmates in Jersey Shore: Family Vacation, she spent quite a few years saving lives. 
Peter Ostrum Became A Veterinarian
Way back in the day, Peter Ostrum was spotted by talent agents in the Cleveland Play House children's theater, and they decided to cast him as Charlie Bucket in Willy Wonka and the Chocolate Factory. While this role was iconic, and Ostrum had a fun time on set, he decided it would be his only role.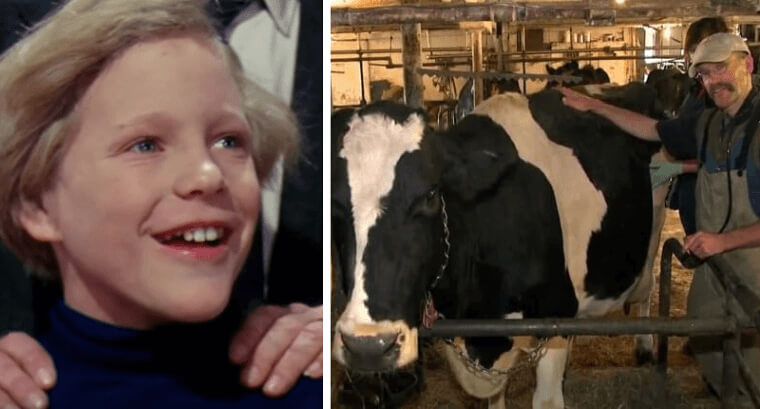 Despite being offered a three-year contract after the movie wrapped, Ostrum decided to leave Hollywood behind and followed his love of animals. He still receives royalty payments for the movie, but his career as a veterinarian has been much more fulfilling than he could have dreamed. 
Jack Gleeson Left His Throne To Pursue A Degree
As the vile King Joffrey in HBO's Game of Thrones, Jack Gleeson was on the rise to be one of the biggest names in Hollywood. However, at 21-years-old, Gleeson felt like living in the spotlight was too overwhelming. In 2013, he announced his retirement from the industry.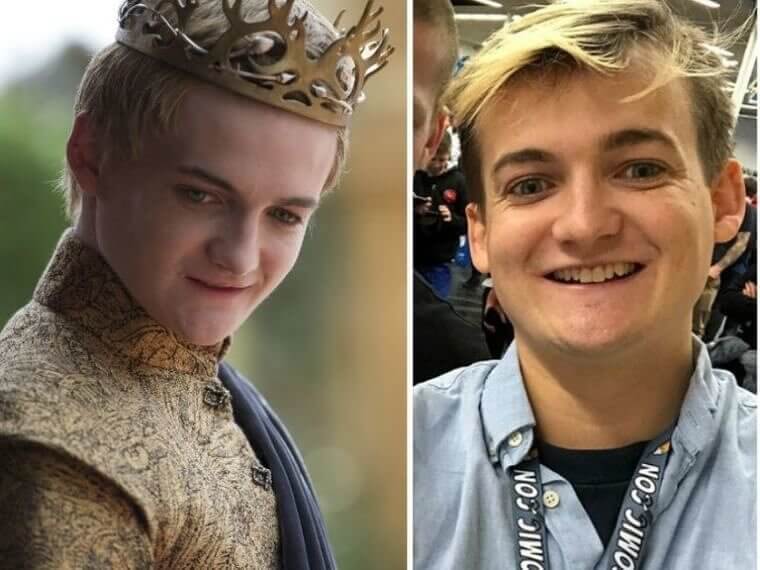 After leaving Hollywood, Gleeson attended Trinity College to get his degree in philosophy and theology. Now he is mostly a small-stage actor, but he recently took a role in Sara Pascoe's new series, Out of Her Mind. It looks like he couldn't stay away from Hollywood. 
Angus T. Jones Runs An Event Production Company
It seems like most childhood stars end up leaving Hollywood right as they are at the peak of their careers. One of them being Angus T. Jones, who you might remember as the "half" from Two and a Half Men. After becoming a man before our eyes, he decided to retire from acting.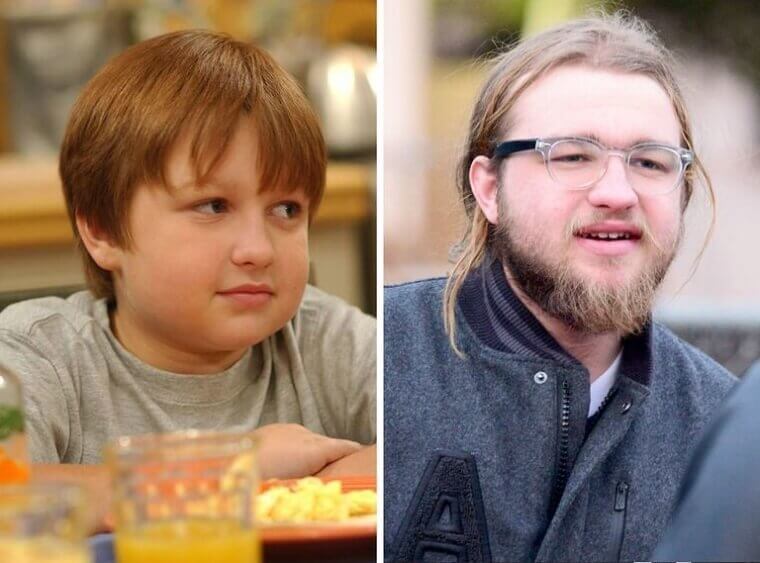 Since he was one of the highest-paid child actors on TV and still receiving residuals, Jones could try out whatever career he wanted. In 2015, he announced that he was partnering with P. Diddy's son to start an entertainment planning venture. 
Mike Vitar Decided To Put Out Fires
Starting at a young age, Mike Vitar was starring in successful movies like The Sandlot and The Mighty Ducks. He quickly realized that finding film roles was challenging and sporadic, making him nervous because it wasn't a stable career. Vitar said goodbye to Hollywood and hello to firetrucks.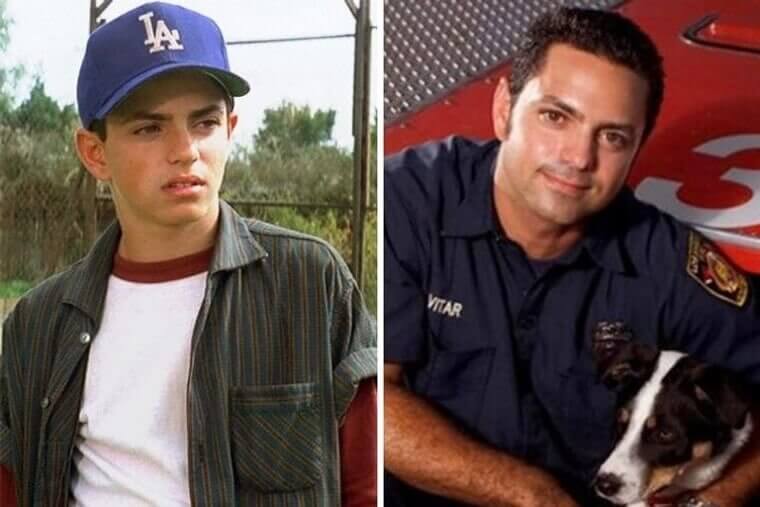 After finishing school, Vitar started working for Gerber Ambulance. His experience in emergency medical services was much more fulfilling than acting. He was able to sustain a living and retire in his early 50s due to a stable pension plan to support his family. 
George Foreman Fought His Way Into The Grilling Industry
While most of us have heard of the George Foreman Grill, people might not know much about the person who created it. Two-time heavyweight champion and Olympic gold medalist George Foreman suffered his first career loss to Muhammad Ali, but that wasn't what made him retire.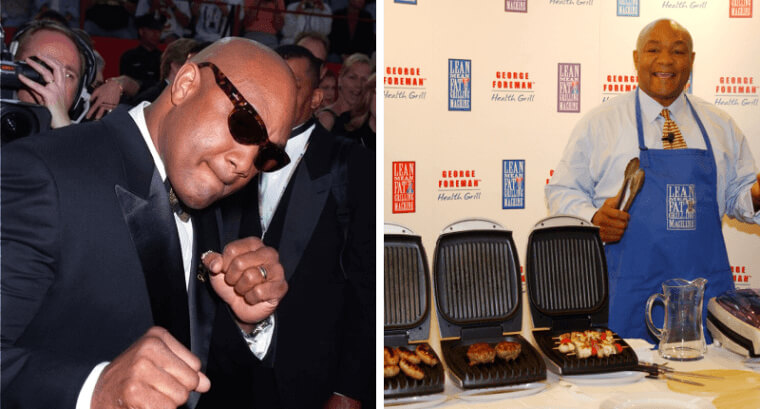 Shutterstock / Anthony Harvey / Getty Images
Boxing takes a toll on the body, so Foreman retired and pursued a different passion. He decided to put his health as his top priority and became the spokesperson for a grill you can use right in the kitchen. The George Foreman Grill sold over 100 million units in just one year. 
Brittany Ashton Holmes Worked At A Popular Coffee Shop
Brittany Ashton Holmes is best known for her role as Darla in The Little Rascals, but her career was very short-lived. After just two years in show biz, Holmes left the glitz and glamour for a normal life. Someone spotted her working at Starbucks, but she also was getting her education. 
While she has been out of the spotlight since the late '90s, people close to Holmes said she played soccer in high school and went on to pursue a political science degree, which is probably why she was working at Starbucks to pay for school. 
Amanda Bynes Got Her Fashion Degree
Amanda Bynes won our hearts over from her earliest days on-screen in All That. As she continued to skyrocket to fame, her mental health started to take a turn for the worst, and she took an indefinite hiatus from acting in 2010. She mostly stayed out of the spotlight until recently, when she came back restored.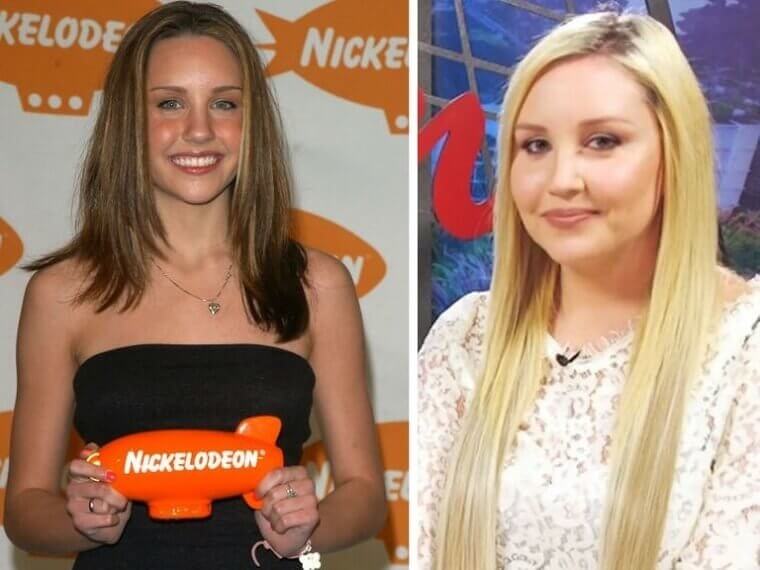 Bynes took some time to study fashion design at the Fashion Institute of Design & Merchandising. With those skills, Bynes started her own clothing brand, and she is focusing on that while mostly staying out of the limelight. 
Vanilla Ice Started Flipping Houses
After becoming a one-hit-wonder with his chart-topping hit "Ice Ice Baby," Vanilla Ice had difficulty finding similar success in his later music. Despite his efforts, he never had another hit song, but Vanilla Ice found more success in the property game.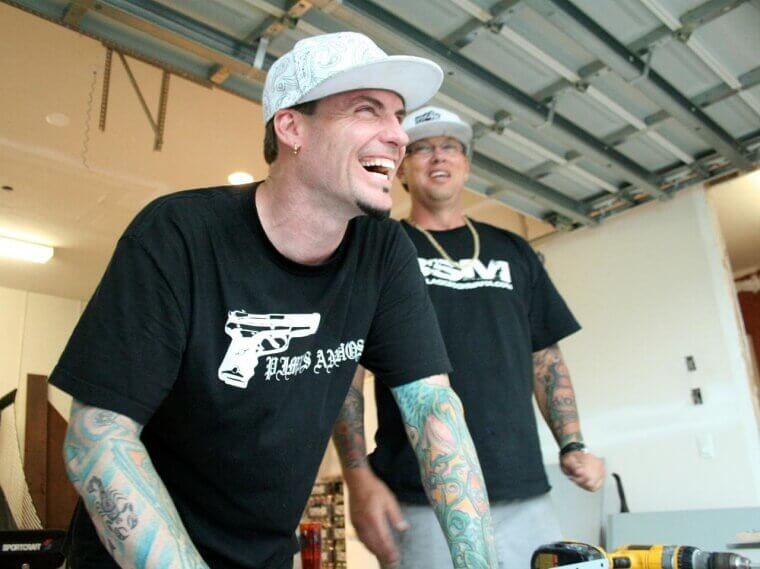 For the past two decades, Vanilla Ice, aka Robert Matthew Van Winkle, has been buying and refurbishing houses. Flipping homes in Florida has been much better for Vanilla Ice than the music industry. He feels lucky to have found another passion that actually makes money. 
MC Hammer Turned Into A Minister
Like Vanilla Ice, MC Hammer's music career was also very short-lived. His parachute pants couldn't save him from hitting rock bottom, and he filed for bankruptcy in 1996. Instead of giving up, MC Hammer turned to God and became a minister for the Church of God in Christ.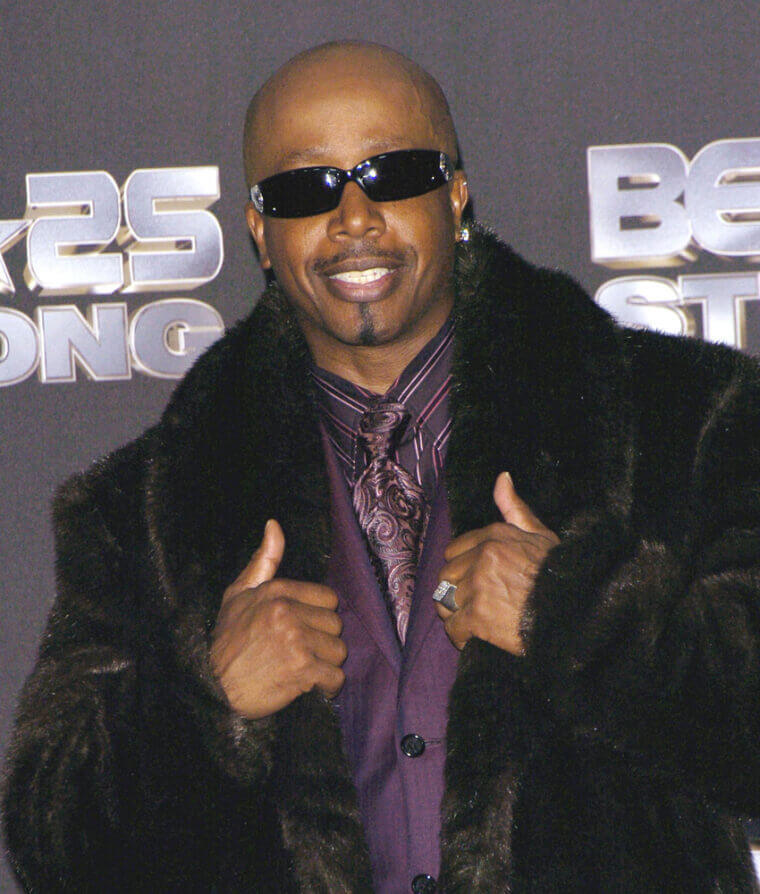 MC Hammer prefers to preach for smaller pulpits where they wouldn't expect to see someone famous. The former rapper is enjoying his simpler life as a minister, and he is only singing "U Can't Touch This" in the privacy of his home. 
Rick Moranis Focuses His Time On Being A Father
In the '80s, Rick Moranis was one of the most in-demand actors. He starred in movies like Honey, I Shrunk the Kids, and Ghostbusters, which were blockbuster hits, but something happened that changed his career course forever, and he disappeared from acting out of nowhere.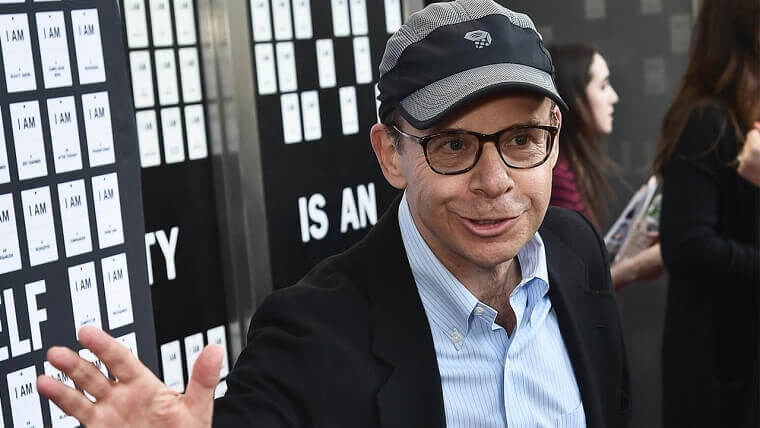 Sadly, after losing his wife to illness, Moranis took his movie money and stepped out of the spotlight to raise his children. He kept busy by writing, but in an interview, he said, "Stuff happens to people all the time, and people make adjustments, change careers." He is now trying to make a comeback now that his children are grown. 
Danielle Christine Fishel Started Working For The Media
Best known for her role as Topanga on Boy Meets World and Girl Meets World, Danielle Christine Fishel won our hearts over from a young age. Despite being on TV for most of her life, she decided to take on another career in a field she was familiar with.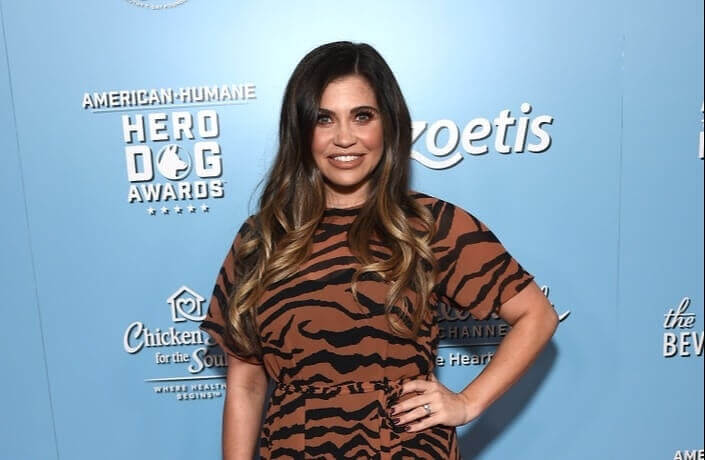 In between her acting jobs, Fishel works as a writer for PopSugar and their YouTube channel. While there are articles about Fishel on the website, she is also the one conducting the interviews these days. She has had many other side endeavors as well. 
Gene Hackman Took Up A Career As A Novelist
While Academy Award-winning actor, Gene Hackman, didn't have to retire because he was in high-demand, he decided to bid Hollywood goodbye for a different career. After his last film in 2004, he decided to start writing to keep himself busy.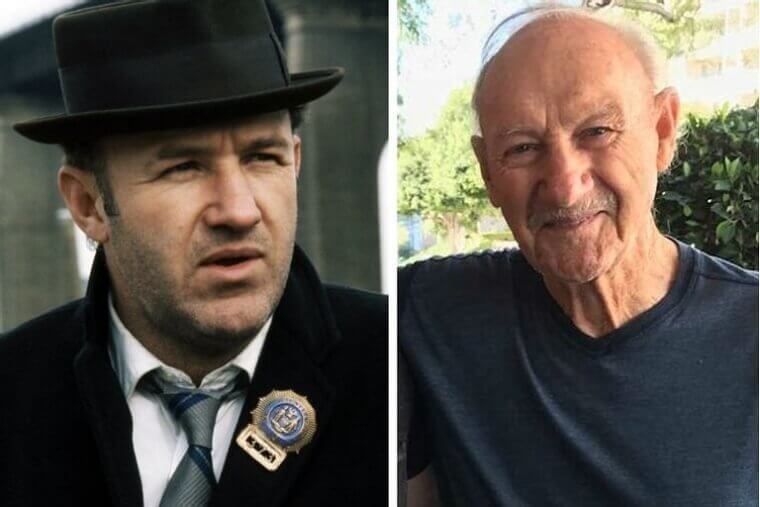 Silver Screen Collection / Getty Images / Reddit
Hackman has focused his life on writing historical fiction novels. He said the business side of acting was too stressful for him, and despite his large paychecks from acting, he prefers the quiet life of an author. Hackman is already written five novels. 
Freddie Prinze Jr. Made His Love Of Food A Career
Freddie Prinze Jr. has been in everything from She's All That and Scooby-Doo; however, his passion has always lied in cooking. After working as a WWE producer, he published a cookbook in 2016 called Back to the Kitchen: 75 Delicious Real Recipes (and True Stories) from a Food-Obsessed Actor.
Prinze also had a podcast called Prinze and Wolf Podcast, and he is the co-host of a YouTube series called Gegghead that focuses on nerdy stuff. Prinze's wife, Sarah Michelle Gellar, also has a passion for food and baking, and their family keeps them both very busy. 
Dylan Sprouse Devotes His Time To Mead
Dylan Sprouse got his start very early on and grew up before our eyes on the Disney Channel. After finishing The Suite Life on Deck, Sprouse and his twin brother graduated from NYU. While Cole chose to continue acting, Dylan decided to leave Hollywood in his past.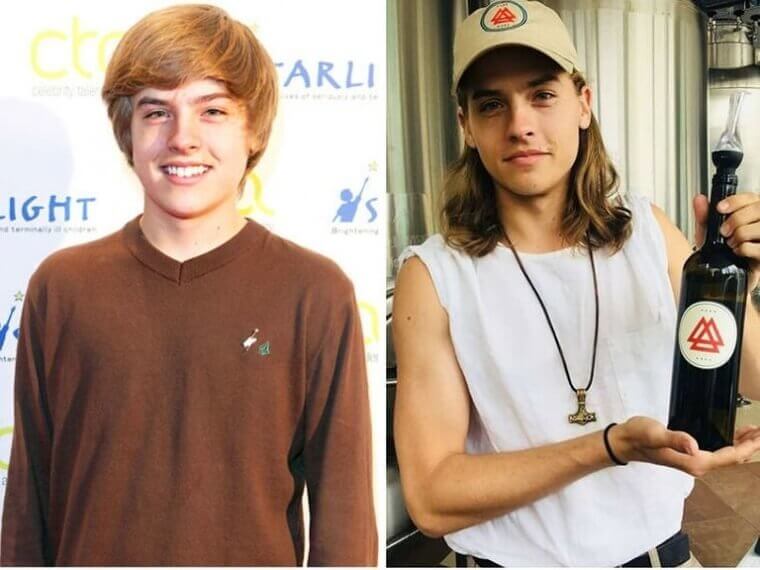 Dylan learned early on to invest his money wisely. Therefore, when he graduated from college, he decided to start a stable business, his very own meadery. His mead brewery lets him be his own boss, and he makes his own decisions. 
Shirley Temple Danced Her Way Into The Government
Shirley Temple danced and sang her way into the hearts of millions as a young girl with incredible talent. However, as she started to grow up, it was harder for her to find work in the industry. In 1950, Shirley Temple retired from acting and turned her efforts elsewhere.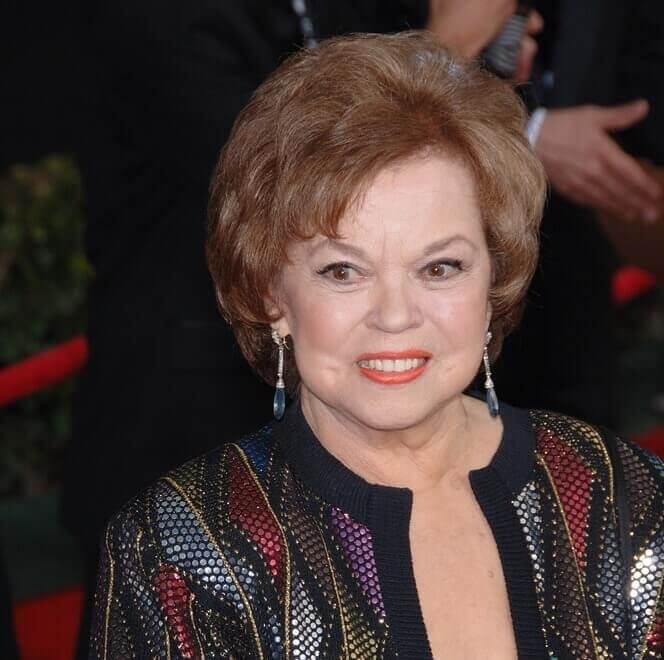 In the '60s, Shirley Temple got involved in the world of politics and eventually became the US Ambassador of Ghana. While working in politics was much different than her life as an actress, she was proud of her efforts. Although she passed away, Shirley Temple's legacy lives on forever. 
Danny Lloyd Teaches At A Community College
As one of the most memorable horror movie kids of all time, Danny Lloyd's iconic "redrum" line still haunts us. The Shining gave him a start in Hollywood, but he decided to retire from acting just two years later. He could have gone on to have a successful acting career, but he chose to do something else.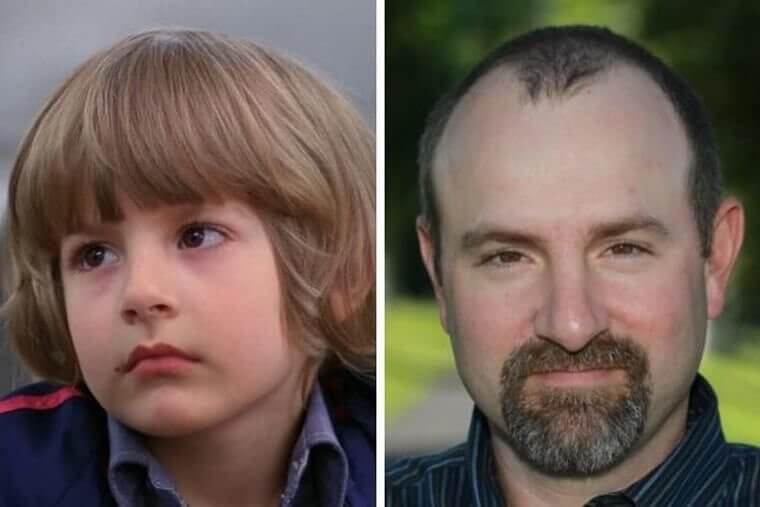 Instead, Lloyd spent most of his life out of the spotlight, and now he teaches at a community college. Sometimes, child actors are pushed into a business that they aren't passionate about, and Lloyd made the decision to get out early. 
Charlie Korsmo Teaches Corporate Law
Fans of Steven Spielberg's Hook will remember Charlie Korsmo as Peter Pan's kidnapped son. Following another starring role in Can't Hardly Wait, Korsmo decided to switch up his career path, and he had good enough grades to attend Yale University.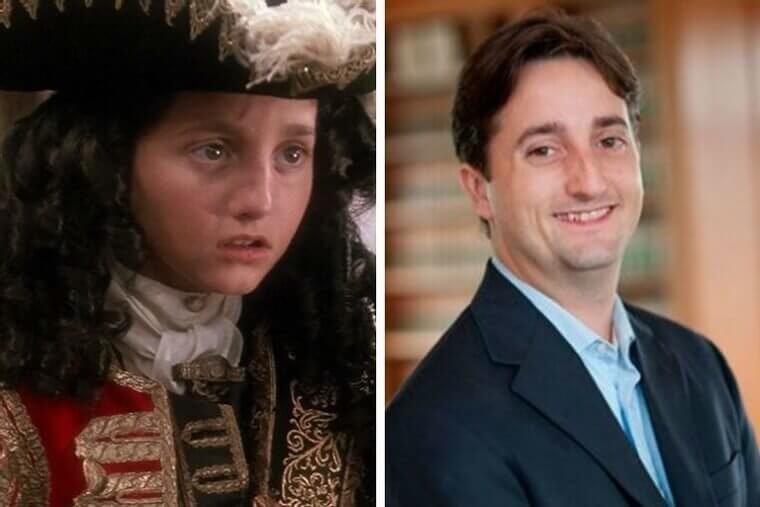 IMDb / Case Western Reserve University
At Yale, Korsmo earned his law degree and now teaches corporate law and corporate finance at the Case Western Reserve University School of Law in Cleveland. It is much different from his childhood, but this turned out to be a great passion of his. 
Lisa & Louise Burns Turned Down Different Career Paths
While their part was not large, and they only had a few lines, Lisa and Louise Burns left a lasting memory in our minds in their portrayal as the twins from The Shining. However, they were still rejected from the Royal Academy of Dramatic Art, which led them to pursue different career paths.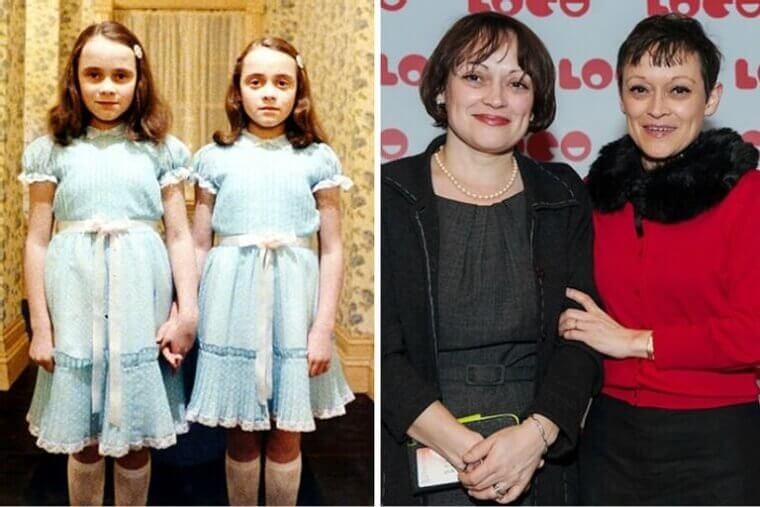 Warner Bros. / London Comedy Film Festival
After putting their dreams of acting aside, Lisa and Louise decided to try different things. Lisa went on to become a successful lawyer, and Louise is a published scientist. They understand making it in Hollywood is hard, but they have impressive careers to boast without the cameras. 
Ariana Richards Is A Successful Portraitist
Following her breakthrough role in Steven Spielberg's Jurassic Park, Ariana Richards abruptly quit acting to pursue an art degree. In 2001, Richards graduated from Skidmore College, earning her degree in Fine Art and Drama. She then continued her studies at Art Center College of Design.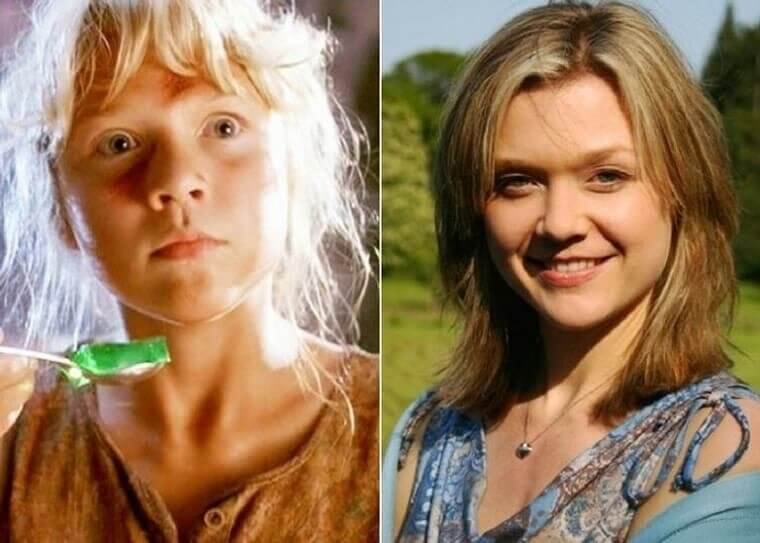 Richards has had the most success in her art career. Her paintings tend to be of landscapes or figures in an impressionist style. She also won first place National Professional Oil Painting Competition. 
Al Green Is A Church Pastor
Al Green is best known for his Rock and Roll Hall of Fame status for smash hits like "Tired of Being Alone" and "Let's Stay Together." He was on a high in the '70s until tragedy struck, and the course of his life changed forever.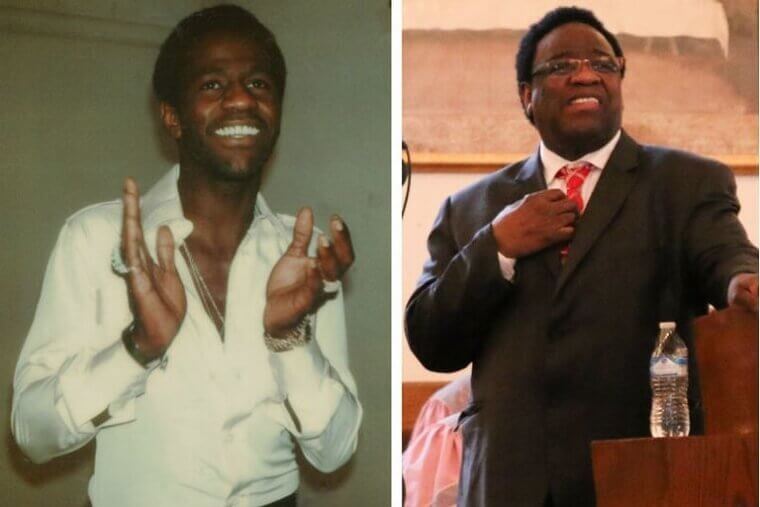 Ginny Winn / Michael Ochs Archives / Getty Images / Thunderstruck.org
After a very unfortunate split from the love of his life, Green got ordained as a pastor of the Full Gospel Tabernacle in Memphis, Tennessee. He has the financial cushion from his successful singing career to have a comfortable life as a pastor. 
Lisa Whelchel Is An Author
Lisa Whelchel got her star status in the role of Blair Warner on The Facts of Life, and she decided to share some facts with the public following this role. After marrying an associate pastor, Whelchel left the spotlight to become a stay-at-home mom and author.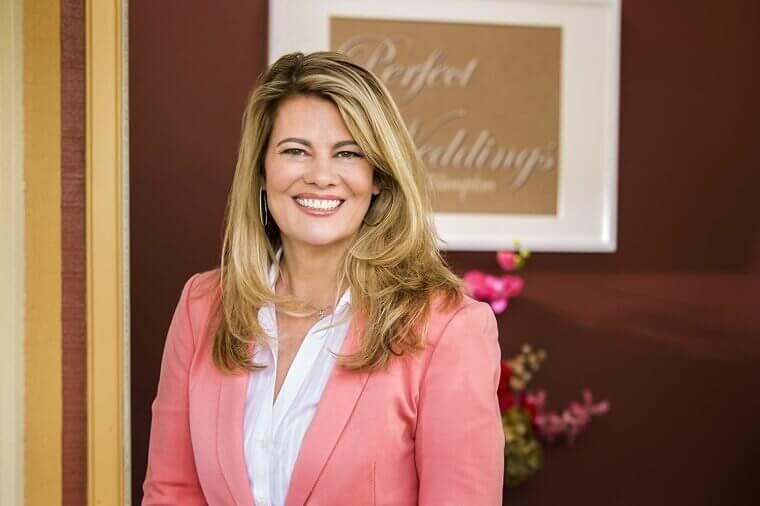 Image by Michelle Faye/Crown Media United States, LLC
Luckily her writing career has been quite successful. Whelchel has written ten books about motherhood, religion, and even a memoir. She did return to television for a season of Survivor and won $100,000 as the runner-up. Not too shabby! 
Erik Estrada Took His On-Screen Career To The Real World
In his most famous role as a highway patrol officer on CHiPs, Erik Estrada must have fallen in love with the career because he decided to become a cop in real life. In 2009, he became a deputy sheriff for Bedford County, Virginia, and later became a reserve officer in Idaho.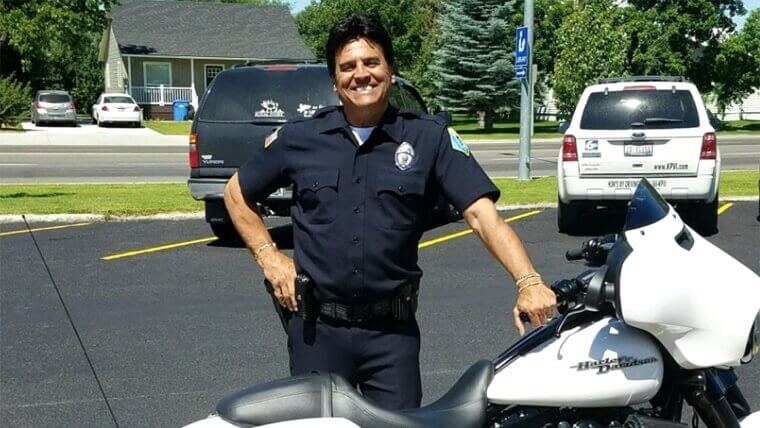 It might be a long way from the Hollywood stage, but Estrada had always dreamed of serving and protecting. Now he is retired and lives a relaxed life thanks to his pension. It's much more stable than playing a cop on television. 
Tiffany Made Fashion Affordable
Pop singer and teen icon Tiffany is best known for her hit single "I Think We're Alone Now," shot to fame in the '80s. However, she decided to take a step back from the spotlight to open her own boutique in Nashville, Tennessee, because the music industry took a toll on her mental health.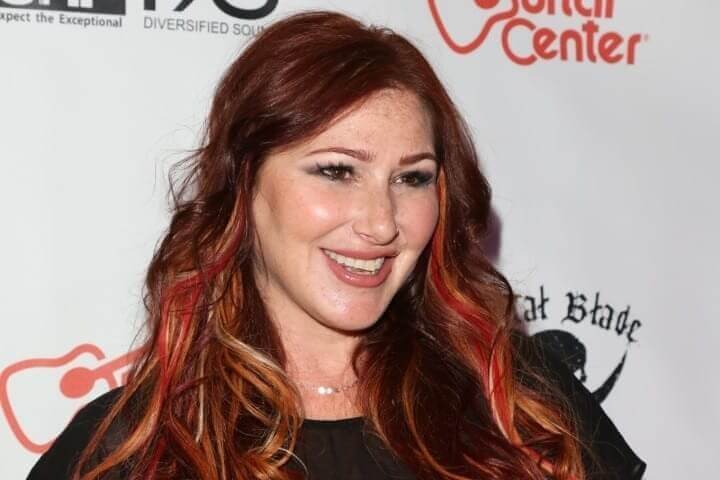 While she might be recording some music on the side, Tiffany's main focus is her boutique because it provides a steady income. One thing that is so important to her is making fashion accessible for everyone because she often changes her style. 
Adrian Dantley Went From A Baller To A Crossing Guard
As a sportsman through and through, ex-NBA player Adrian Dantley played 15 seasons before hanging up his jersey. As a six-time NBA All-Star, he decided to take his talents to the sidelines as a coach. However, once he retired from coaching, he wasn't ready to settle down just yet.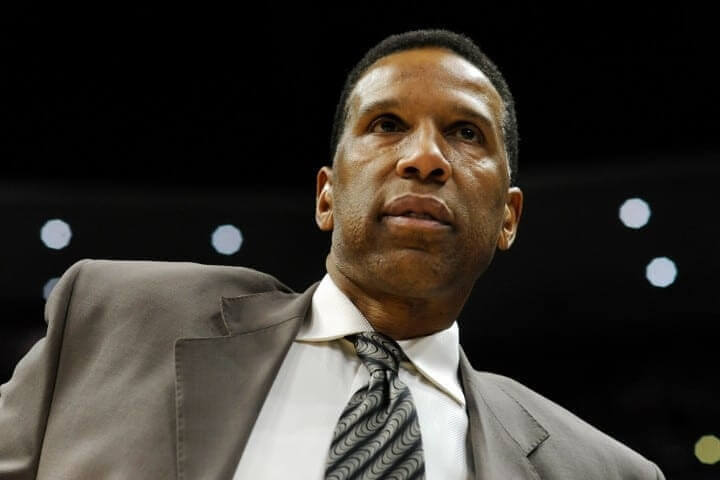 Karl Gehring/The Denver Post via Getty Images
Dantley decided to do something much different and took up a post as a crossing guard in Silver Springs, Maryland. He told reporters that he loves having his daily routine with summers off, and it is the simple life he desired after a very successful career. 
Ali MacGraw Left The Stress Of Hollywood For A Balanced Life
Ali MacGraw was at the top of her game, and she was even honored with impressions of her footprints and autograph in front of the famed Grauman's Theater after just three films. Despite the financial security she had in Hollywood, MacGraw decided to leave the glamorous life behind.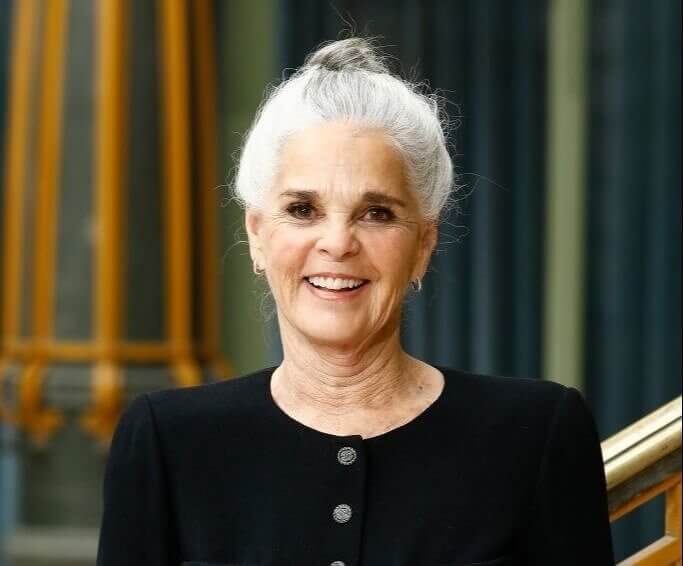 Julien M. Hekimian/Getty Images for Chanel
After a few decades of acting, MacGraw started practicing yoga in her 50s, which changed her life. She left the stress of Hollywood behind and shifted her focus to teaching yoga. It may not come with the same paycheck, but she feels more balanced than ever. 
Kevin Jonas Became A Contractor
We all know and love Kevin Jonas as one-third of our favorite teenage boy band, The Jonas Brothers. The group quickly rose to fame while the brothers were still young, so Kevin got a taste of fame early on. After meeting and marrying his wife Danielle, Kevin decided to leave the stage for a normal life.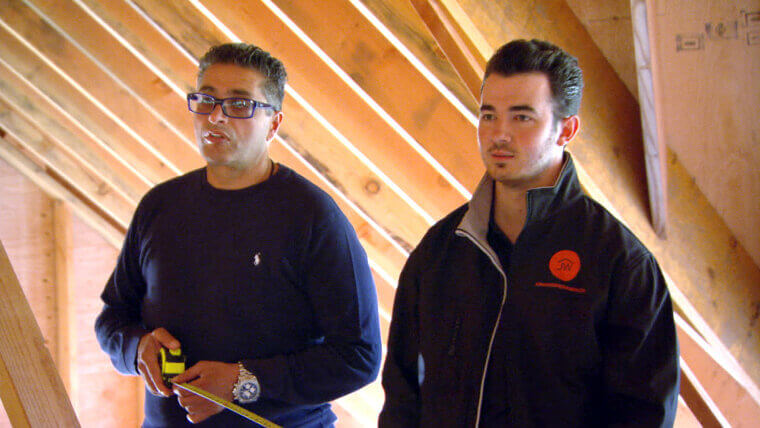 Despite his younger brothers' separate success, Kevin wanted to provide a stable life for his growing family and became a contractor in his home state of New Jersey. In recent years, The Jonas Brothers have gotten back together, and Kevin has revived his singing career. 
Josh Saviano Went Back To School To Become A Lawyer
If you were a fan of The Wonder Years, you probably remember a young Josh Saviano who played Paul Pfeiffer. After the show wrapped, he only returned to TV for Law & Order: Special Victims Unit, but after two years, he left the acting business for good.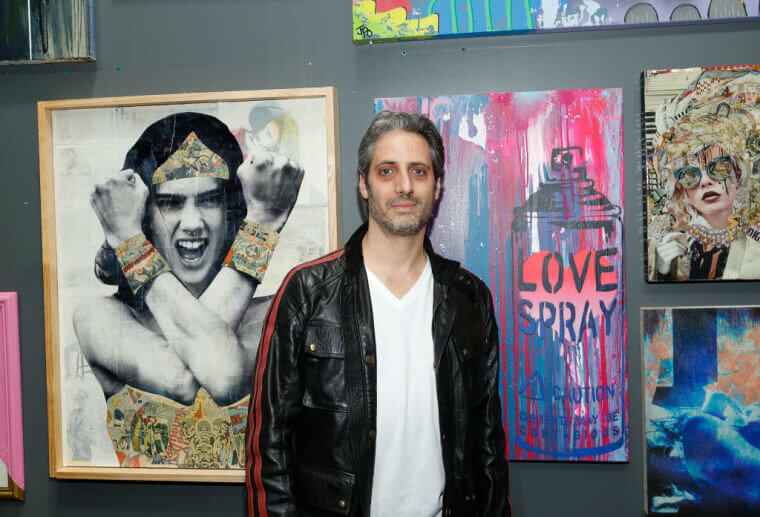 Lars Niki/Getty Images for Saks Fifth Avenue
While he wasn't acting between 1993 and 2014, Saviano was busy attending law school at Yale. He then joined law firm Morris Cohen LLP and eventually became a partner. After leaving the firm in 2015, he became an entrepreneur in the entertainment industry. 
Geoffrey Owens Might Bag Your Groceries
Geoffrey Owens is best known for his role as Elvin Tibideaux on The Cosby Show. However, he needed a way to pay his bills when the acting jobs weren't rolling in, so he took a job at Trader Joe's. This made national news when the Daily Mail shamed him for taking a "normal person" job.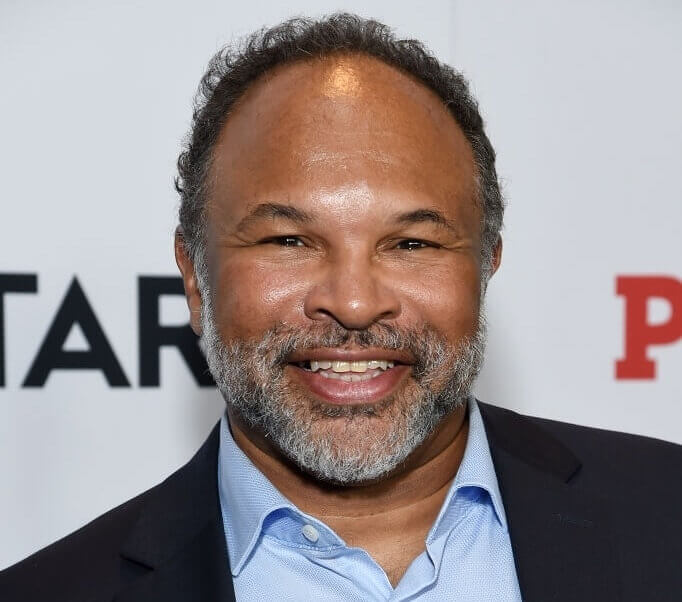 Michael Kovac/Getty Images for STARZ)
Although he is still auditioning and acting, Owens is proud of his Trader Joe's job. The article sparked the hashtag #ActorsWithDayJobs, and made everyone realize that there is no shame in an honest day's work.