Today, the internet is full of memes that feature all kinds of iconic people and animals from around the world. You might be surprised to realize that, even though they are famous, these people have real lives, and once their meme has gone viral, they continue living like they usually would. But have you wondered what happened to these people and where they are after all these years? Most of your favorite meme stars are unrecognizable today, and their viral moments still follow them to this day. 
Success Kid — Sam Griner
After posting a photo of her son trying to eat sand in 2007, Laney Griner never imagined what would happen next. The picture of her son, Sam, first went viral with the caption "I hate sandcastles," suggesting he destroyed the castle.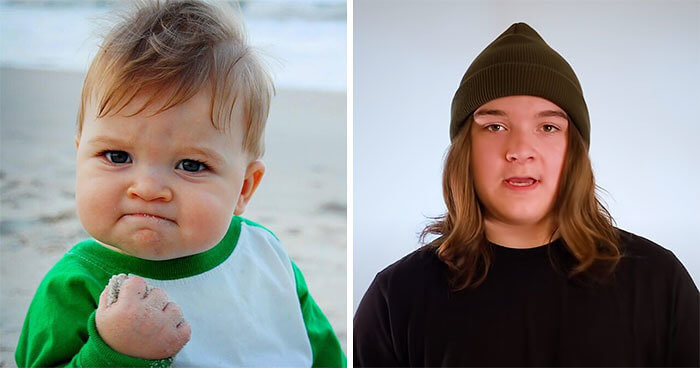 Laney didn't like the context of the meme, but then the "Success Kid" meme was created, and her family embraced it. Since then, it has been featured in various ads, appeared on t-shirts, Xbox screensavers, and more. The meme also helped raise money for his father's kidney transplant. 
Grumpy Cat — Tardar Sauce
Grumpy Cat has become the personified version of what Mondays feel like. The cat's real name was Tardar Sauce, and he became famous after a few of his photos were posted on Reddit in 2012. His grumpy expression was due to an underbite and feline dwarfism.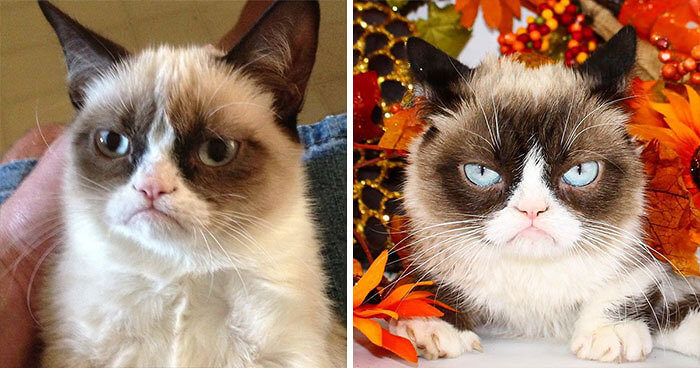 Grumpy Cat had a famous Instagram account, a movie, a shoe line, and 2.5 million Instagram users. Sadly, Tardar Sauce passed away in May 2019 when he was only seven years old. He might be gone, but the internet will never forget him. 
Doge — Kabosu
One of the first memes we can remember was Doge, aka Kabosu the Shiba Inu. The meme became popular in 2013 after Kabosu's owner uploaded the picture to her blog. Her hilarious expression captured the hearts of millions and made everyone laugh.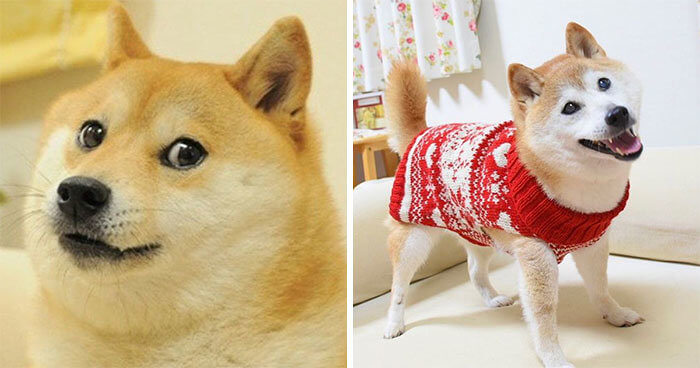 Today, Doge, or Kabosu, is 15-years-old and is still active on social media. She is just as expressive as she was when she was younger, and she still brings her followers so much joy. 
Disaster Girl — Zoe Roth
When Zoe Roth's father took a photo of his daughter observing firefighters controlling the blaze two blocks from their home, he never thought it would go viral. Three years after he took the photo, he entered the picture of Zoe into a competition and won.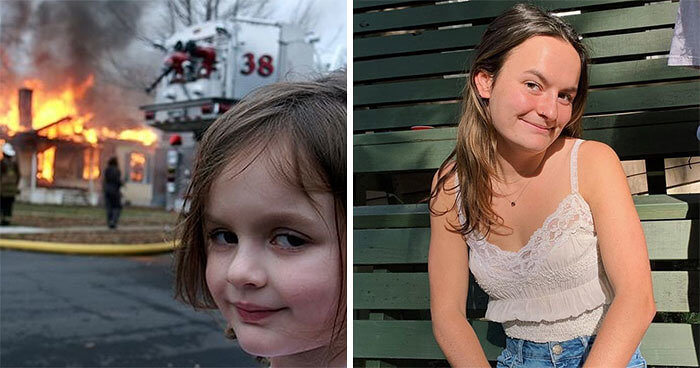 When the magazine published the picture, Zoe's photo started being added to different famous events, and it took the internet by storm. Today she is all grown up and said, "I'd love for the meme to help me get into or pay for college somehow." That's wishful thinking. 
Side Eyeing Chloe — Chloe
Are you a person who is not easily impressed? Well, you and Side-Eye Chloe have something in common. This little girl went viral when her parents told her they were going to Disneyland, and she was very unimpressed or unsure of what was happening.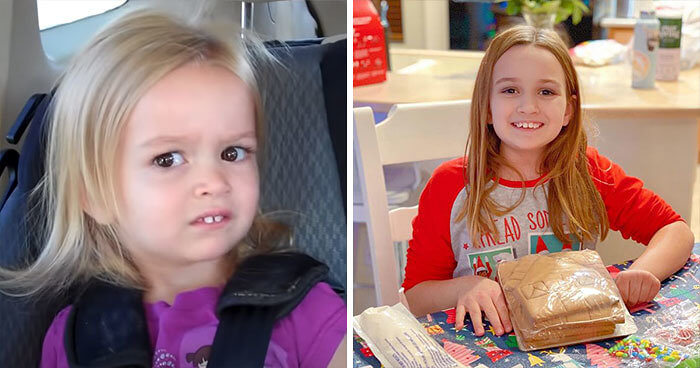 While the meme is still as relevant as ever, Chloe looks nothing like she did in the viral video. Today she is about ten years old. She and her sister have changed so much, and her fans can follow her Instagram page for live updates. 
Blinking White Guy — Drew Scanlon
The man starring in the iconic GIF/meme of the guy blinking is actually Drew Scanlon. The GIF came from a live screenshot in 2013, when Scanlon was a video producer at a popular gaming website called Giant Bomb. During one of the team's weekly "Unprofessional Fridays" shows, Scanlon had an interesting reaction.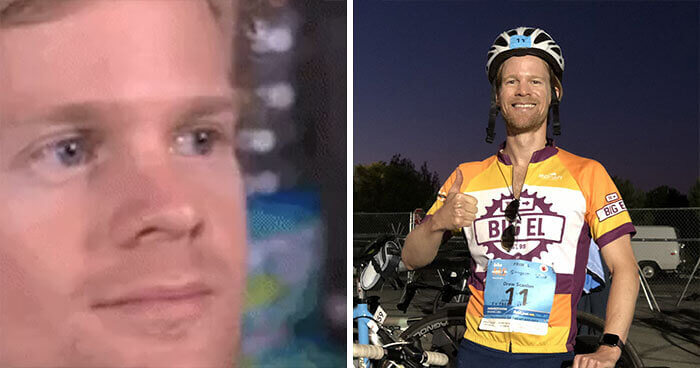 Scanlon watched as the editor-in-chief Jeff Gerstmann played Starbound, a two-dimensional action-adventure game. "I've been doing some farming," Gerstmann said, "with my hoe." Scanlon's reaction to this statement then became the ultimate meme. 
Harold Hiding The Pain — Andras Arato
When you are trying to hide the feeling of dying inside, but you have to smile on the outside. That is the perfect time to use the "Hide The Pain Harold" meme. The man behind this meme is Andras Arato, and the meme was born in 2011 when he posed for a stock photo.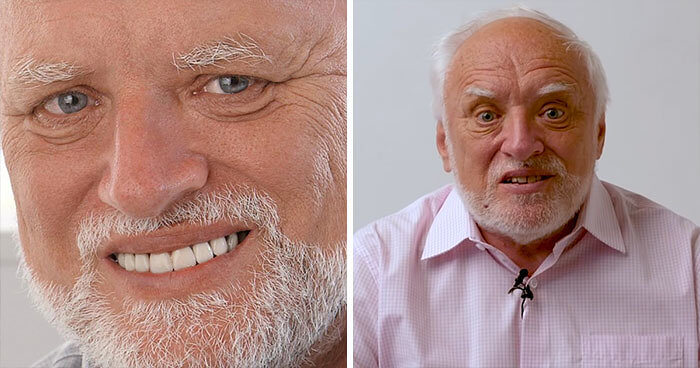 In 2018, Arato hosted a Ted Talk in Ukraine to discuss the story of his life as a meme. He seemed to embrace the viral photo and all the changes it brought to his life. Arato is still active on his social media pages to entertain his fans. 
Roll Safe — Kayode Ewumi
When you have a bad idea and try to make it seem like it will turn out well. The meme was born in 2014 when Kayode Ewumi made a mockumentary with his friend about "roll safe," which was picked up by BBC. From there, the meme took a life of its own.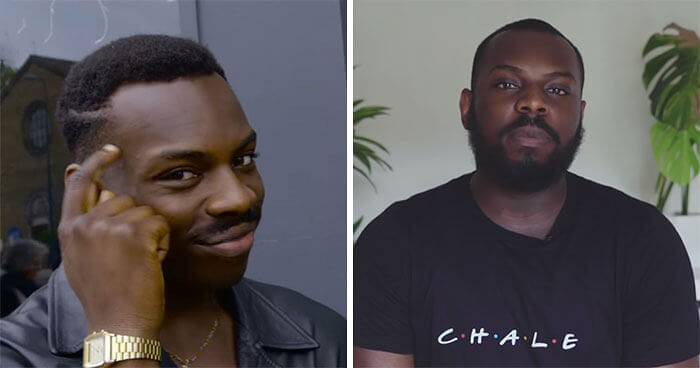 In the scene, he was pointing to his head because he said he finds a woman beautiful because "She's got good brains." Today he is 27 years old, and he doesn't mind being a meme because he had so much fun filming the mockumentary. 
Bad Luck Brian — Kyle Craven
Looking back on old school pictures can be embarrassing, especially when you were going through the "awkward phase." Kyle Craven knows this struggle because one of his awkward school pictures went viral and became "Bad Luck Brian."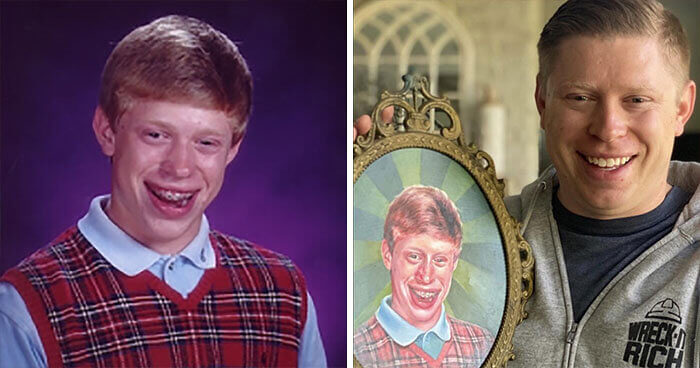 Craven's friend uploaded the picture on Reddit with the caption, "Takes driving test…gets first DUI" in January 2012. Apparently, Craven had just rubbed his nose, which is why his face was so red. Although he is a viral sensation, Craven enjoys a private life working in construction. 
Ridiculously Photogenic Guy — Zeddie Smith
Who else remembers the ridiculously photogenic guy who somehow looked flawless while running a marathon? That man was Zeddie Smith while he was running in the 2012 Cooper River Bridge Run. The picture quickly gained a bit of popularity online after it was posted on Reddit.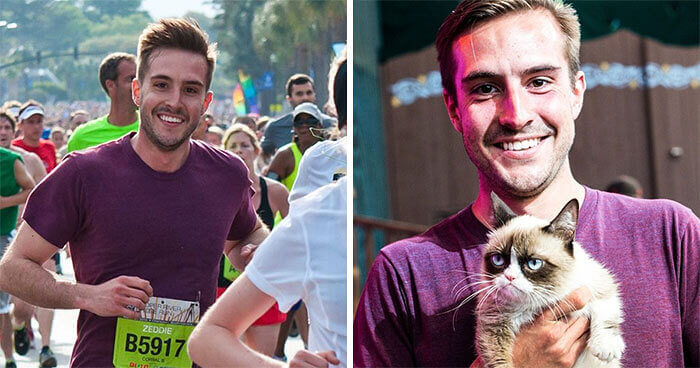 People couldn't help but comment on how attractive he was, considering most people look sweaty and gross when they run. Multiple news outlets interviewed him, and we wonder if he got any marriage proposals because of the picture. 
Confused Nick Young — Nick Young
Most people know Nick Young because he is a professional basketball player. He previously played for the Lakers before signing with a team in China. However, some people only know him because of his viral meme, "Confused Nick Young."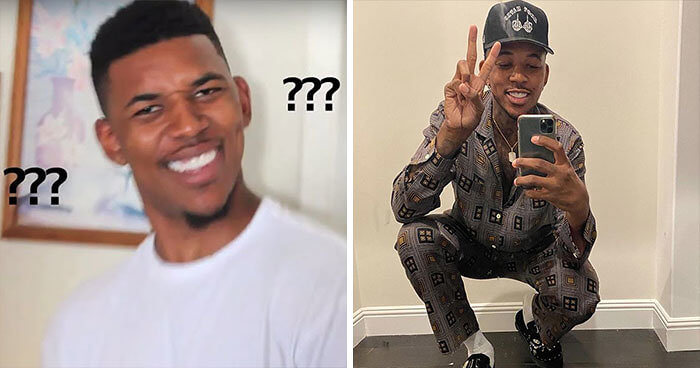 The photo was taken during a 2014 episode of the Youtube series "Thru The Lens." His mother claimed he was a clown when he was young, and he turned to the camera to show how confused he was, which is when this hilarious meme was born. 
Trying To Hold A Fart Next To A Cute Girl In Class — Michael McGee
When you are trying not to fart in front of a cute girl, it wasn't exactly what Michael McGee was doing. He was showing his friends how he can make the veins pop in his forehead. His friends took a photo and posted it on Reddit with the hilarious caption.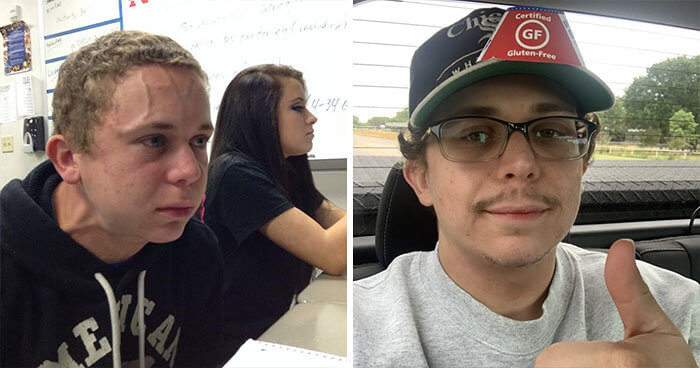 A few months after his friend posted the picture, it took off, and people added the best captions. Some of them included, "When you haven't talked about being a student-athlete in three seconds." Today McGee lives a simpler life. 
First World Problems — Silvia Bottini
When you forget to charge your Airpods and have to use regular headphones… first-world problems. The first world problems girl is actress Silvia Bottini. The picture was taken during one of her performances and was turned into a meme.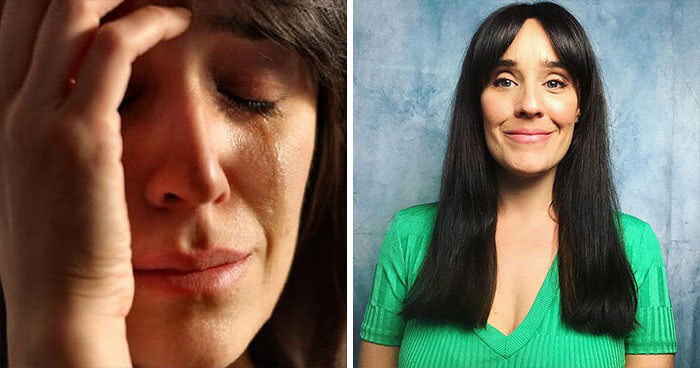 The award-winning Italian actress used the meme to boost her fame and advance her career. She has a few projects in the works that were delayed due to the pandemic, but it seems like her meme helped her secure more jobs. 
Good Luck Charlie — Mia Talerico
If you watched Disney Channel during the 2010s, you might remember the show Good Luck Charlie. The meme came from one of the show's earlier seasons, and people continuously used it when they didn't know something.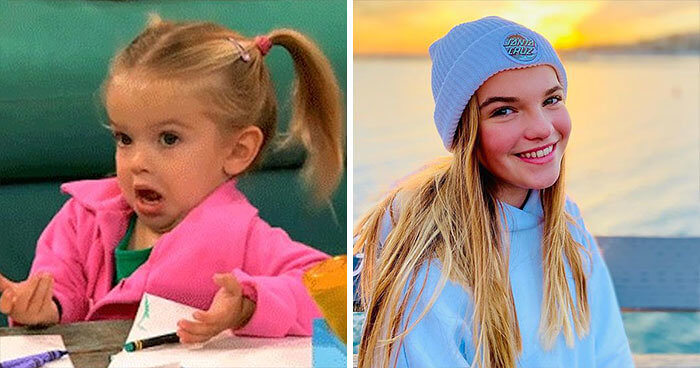 While most of us saw her go from a baby into a child, she is now a beautiful young lady. In 2020, Mia Talerico turned 12, and she currently plays Paige in Brat's digital show, Mani. Besides acting, she enjoys surfing, gymnastics, and dancing. 
Overly Attached Girlfriend — Laina Morris
Laina Morris became the overly attached girlfriend meme when she made a parody of Justin Bieber's single, "Boyfriend." The video was submitted in response to Bieber's announcement of an online sing-off in promoting his perfume, Girlfriend.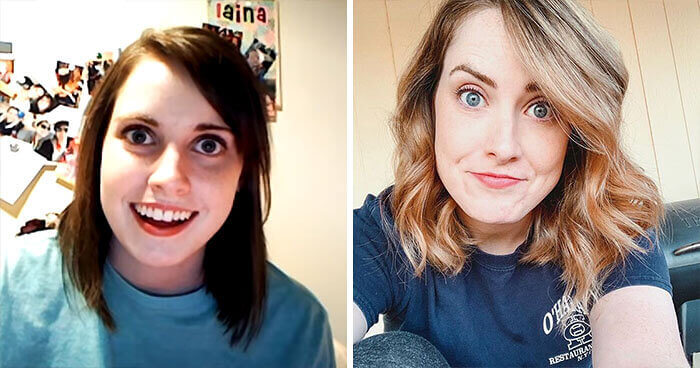 Unfortunately, after becoming a meme, Morris had some privacy issues. People would stalk her on Facebook, talk to her friends, and try to access her college records. In 2019, Morris announced she was quitting YouTube for good. 
Aliens Are To Blame For Everything — Giorgio Tsoukalos
Have you ever tried to explain a theory, and it sounds crazy? That is the truth for Giorgio A. Tsoukalos. This happens to be one meme that actually depicts what was happening. Tsoukalos is an alien researcher who has become well-known for his meme fame.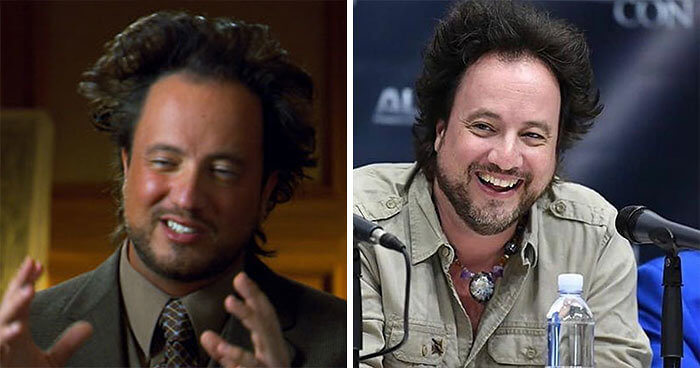 Since he became famous, Tsoukalos can now share his strange theories with larger audiences. That is probably not what the world needs, but it is pretty interesting to see how deep he goes into these elaborate theories. 
Sweating Jordan Peele — Jordan Peele
During the season three premiere of Key and Peele, this sweating meme was born during a scene where a character Jordan Peele plays starts nervously sweating. His girlfriend was confronting him about his internet habits, and you can only guess what kind of stuff he was trying to hide.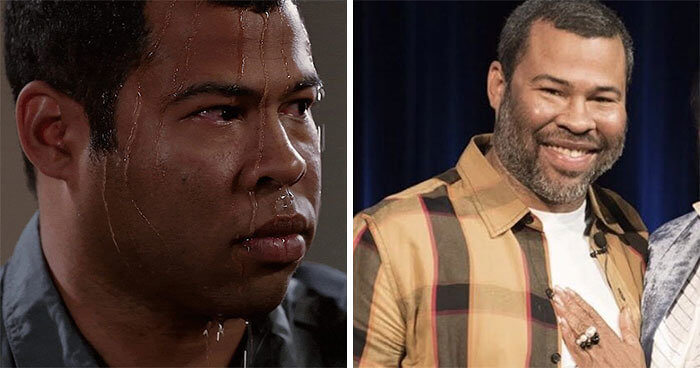 Although he didn't gain fame from the meme because he was already famous, it added another amusing element to the world of memes. It must have gotten more interest in the show because they wanted to know where the meme was from. 
Ermahgerd — Maggie Goldenberger
When you just can't contain your excitement about the new Goosebumps books. This picture of Maddie Goldenberger was taken in the '90s and years later became the viral "Ermahgerd" meme after the photo was posted in 2014.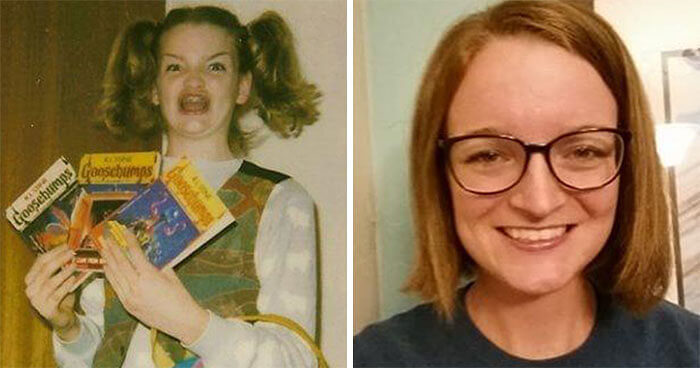 Goldenberger was 11 at the time, and she was from fourth or fifth grade when she and her friends dressed up and took funny photos. Clearly, she has no regrets because we have all took some hilarious and embarrassing pictures back in the day. 
Scumbag Steve — Blake Boston
Scumbag Steve is actually named Blake, and he is not a scumbag at all. When Blake was at his grandmother's house, his mom took this picture as a joke and never thought it would become famous, but it was a nice perk.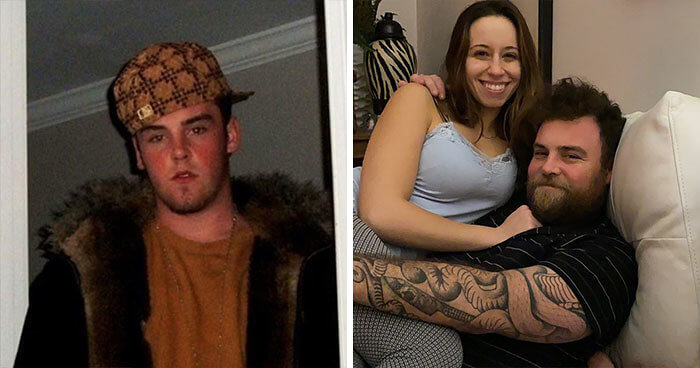 Today he is just a normal guy who enjoys being active on social media, and he looks nothing like his meme photo. In an interview, Blake said, "I still don't regret it because, at the end of the day, that makes me who I am, so I wouldn't go back and erase anything if I were to go back in time." 
A Schoolboy In A Swamp — Igor Nazarov
When 16-year-old Russian schoolboy Igor Nazarov went viral on the internet back in 2016 after he did a photoshoot in the middle of a swamp behind a desk wearing a suit, people couldn't get over the hilarity of it. Obviously, people were confused by the idea of the picture.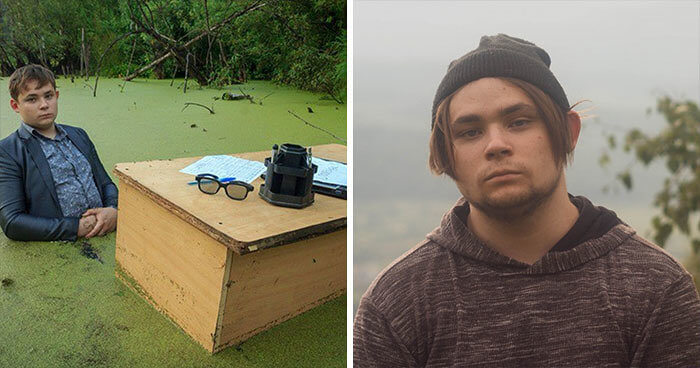 Nazarov took the picture for a contest in order to win a $277 prize. It was an unusual photo contest, and you can't really get more unique than that. We hope he won because that took a lot of dedication, and maybe he is saving the prize money still. 
Dramatic Dmitry — Vladimir Brest
The "Dramatic Dmitry" photos were taken from the album Paranoia by Russian musician Vladimir Brest. The album was released in April 2011, and he had no idea people would think so much into his deep pictures, but he was happy people were seeing them.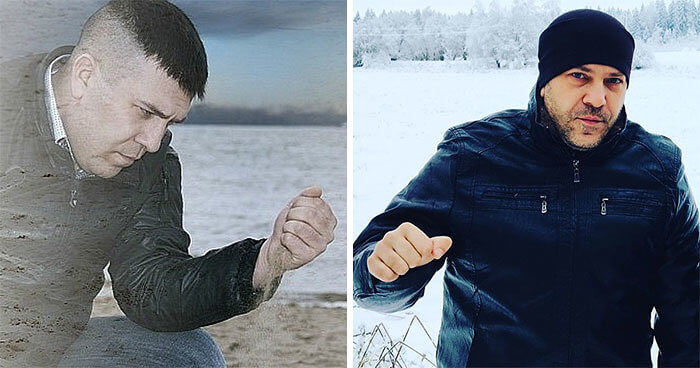 Brest said he is a positive person and hopes the songs will be attached to the memes, but he didn't want to corrupt the younger generations with his music. Today he is still writing music, and he is as dramatic as ever. 
Hipster Barista — Dustin Mattson
Hipsters are often mocked for the way they dress, and Dustin Mattson happened to be dressed like the stereotype when he was photographed for an interview he did. He wasn't happy with the perception he got, but at least he got some help marketing his business.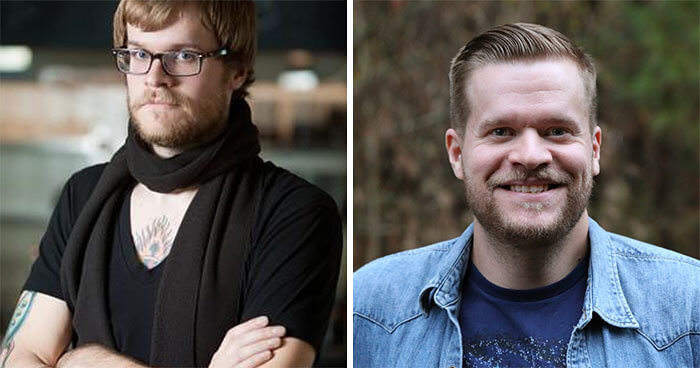 Mattson thought the meme caused negative exposure to the culinary industry and the professional barista. He added, "To me, it's very telling on how we laud farm-to-table food, craft beer, cocktail mixology, but it's ok to have no respect for the specialty coffee world and the people who are committed to it."
Confused Math Lady — Renata Sorrah
Confused math lady is a classic. It can be used for pretty much any confusing situation. The pictures were taken from the telenovela Sehora do Destino, and Renata Sorrah gained a lot of popularity for it. She was already popular in Brazil, and once someone added the math symbols, it spread all over the internet.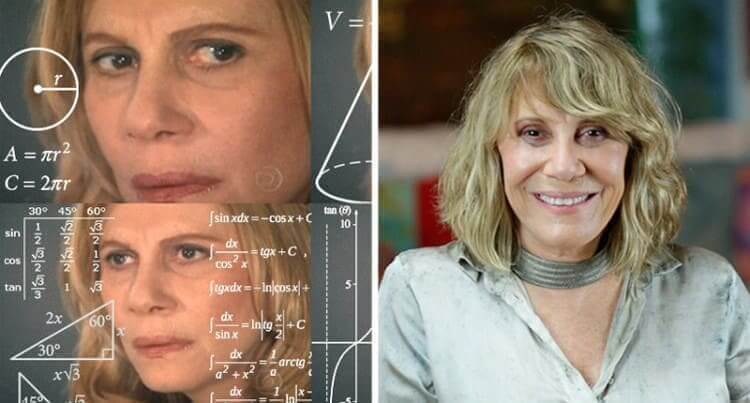 Sorrah is still acting, and considering telenovelas can be so confusing, it's no wonder she looked so perplexed. She is probably just as confused as she was in that scene, and we have to thank her for giving us the perfect reaction when we are thoroughly confused. 
Why Don't We Have Both? — Mia
Remember the little girl in the Old El Paso commercials? Well, this is her now – feel old yet? Her name is Mia and she has grown up quite a lot since her commercial days. At the moment, she is pursuing a career in psychology and not acting.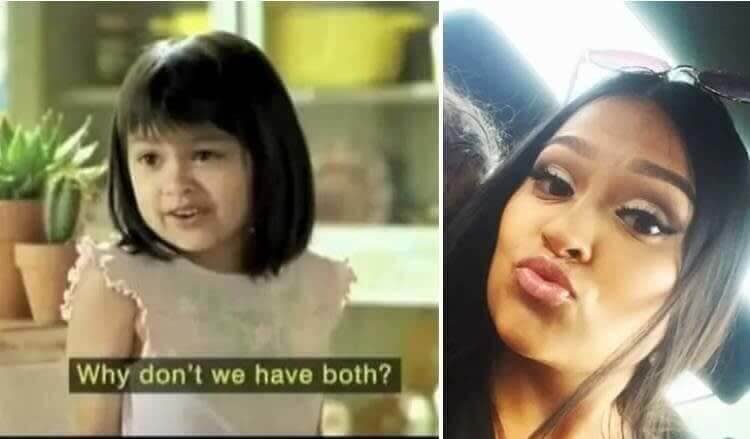 It's the perfect thing to send when someone asks you to choose between two things. It works in many situations, and the meme reached peak popularity in 2011 when someone put it with a clip from the show Yo Gabba Gabba. 
Most Interesting Man In The World — Jonathan Goldsmith
The most interesting man in the world was part of a beer ad for Dos Equis. This was one of the biggest memes in 2009. Jonathan Goldsmith is that interesting man that we will never be able to forget. Who else would drink Dos Equis while exploring the world?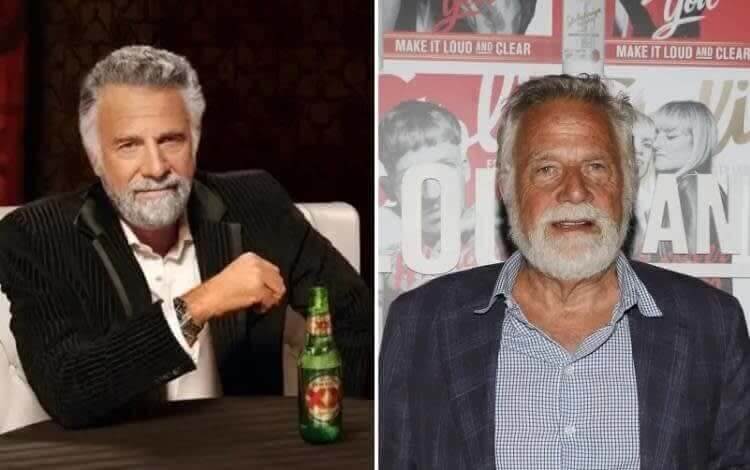 Goldsmith is still acting, but this meme will probably be the most famous thing in his acting career. The ad was actually credited for increasing US sales by 15.4 percent in 2009. In 2017, he returned to TV, but this time it was to promote tequila because his taste must have changed. 
Crying Piccolo Girl — Roxanne Chalifoux
When the music you are playing is so beautiful, it brings you to tears. Well, not quite. Villanova University senior, Roxanne Chalifoux, played for the last time in her college career, bringing her to tears. It somehow also became a viral meme.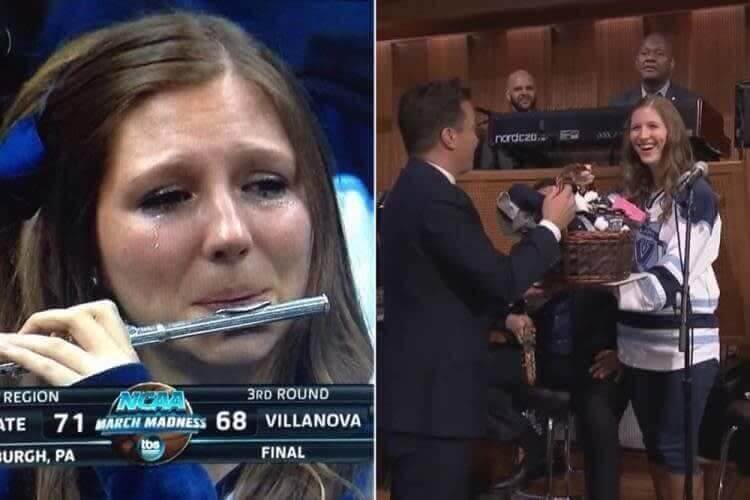 She went on to graduate and even got to appear on The Tonight Show, Starring Jimmy Fallon. Chalifoux was probably crying tears of happiness at that moment because she was on national television just for being a meme.
Gavin — Gavin Thomas
Gavin is not just one meme; he has a series of famous memes using his very expressive face. The adorable little boy recently turned ten years old, and he has gone on to become so much more than just a series of memes and GIFs.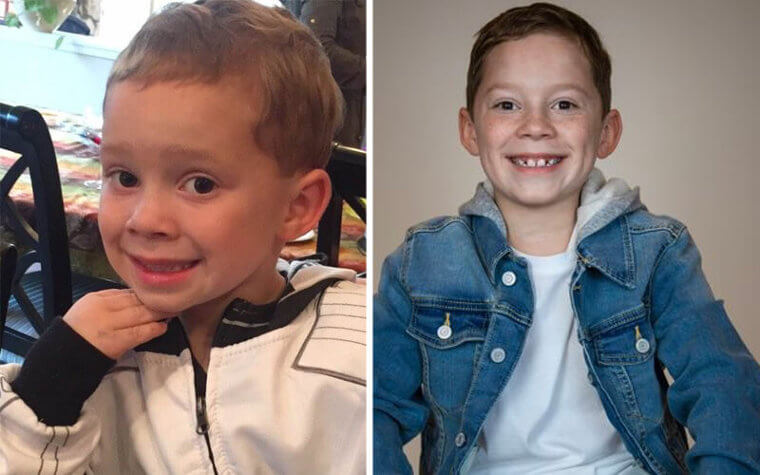 Gavin has appeared in many popular YouTube videos, and he has a popular Instagram account that continues to showcase his adorable personality. Since he was Vine famous at such a young age, we wonder if he has transitioned over to Tikok now. 
Hide Yo Kids, Hide Yo Wife — Antoine Dodson
Antoine Dodson became a viral meme after being interviewed by his local news channel back in 2010. He was asked about an intruder that broke into his family's home and famously said, "Hide yo kids, hide yo wife." After going viral, his video clip got some remixes set to music.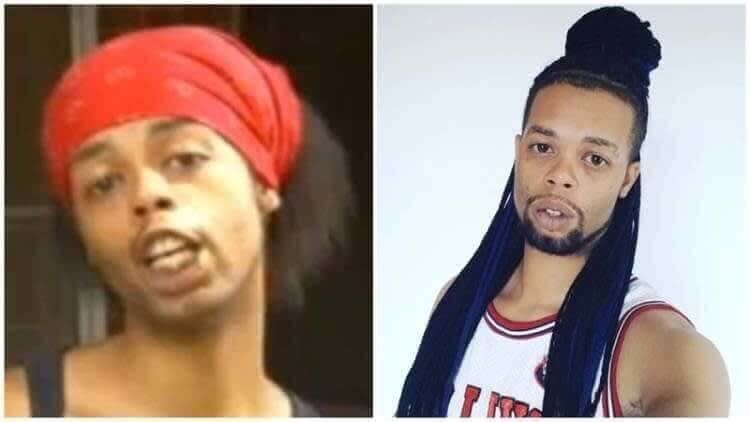 Because of his newfound fame, Dodson decided to pursue a singing and acting career. After struggling with his sexuality for a while, Dodson came out as bisexual and has been living his best life since 2018. Today he is a substitute teacher, and we can imagine that his classes are pretty interesting. 
Squinting Woman — Kalin Elisabeth
Kalin Elisabeth is also known as "the squinting woman." When she was trying to take a nice Instagram photo, someone snapped a less flattering one, and it quickly blew up on the internet with captions like, " When you just crushed the Cha Cha Slide and the DJ goes right into the Cotton Eyed Joe."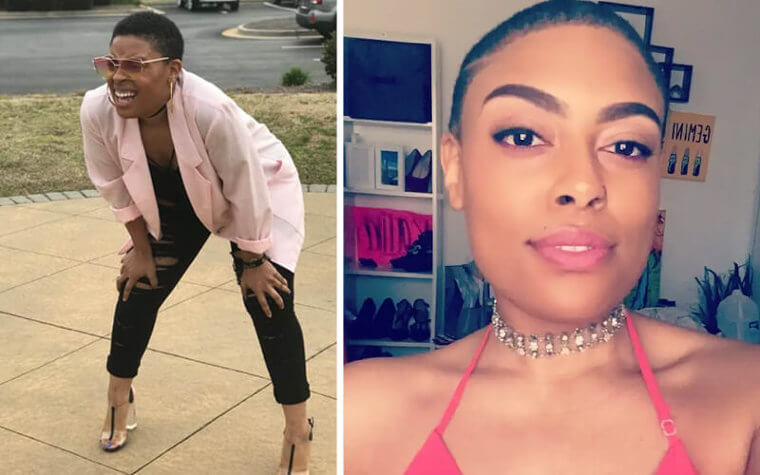 Elisabeth said she was happy with her meme's attention because it helped her gain more Instagram followers. She was one of the people that found humor in the whole situation and didn't care that the picture was a little less flattering. 
Cash Me Outside — Danielle Bregoli (Bhad Bhabie)
Danielle Bregoli was famously on Dr. Phil and became a viral sensation when she said to Dr. Phil, "Cash me outside, how bout dat?" She stunned the world by trying to fight him. No one knew that this bratty teen would actually become famous.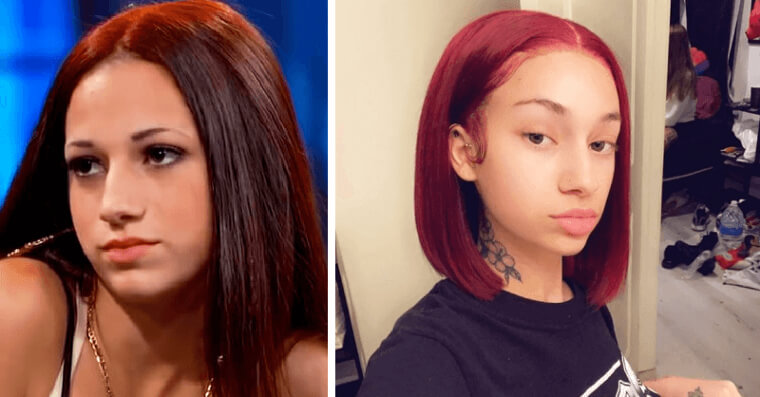 Today, most people know the now 18-year-old is known better as her stage name, Bhad Bhabie. The teen has had an interesting upbringing, and she had to check herself into rehab to cope with trauma and substance abuse. 
Why You Always Lying? — Nick Fraser
As an aspiring singer, Nick Fraser was making up his own cover of  "Too Close" by Next. He created the Vine that essentially became the meme of the summer in 2015, and he was happy that he gained attention to help build his career.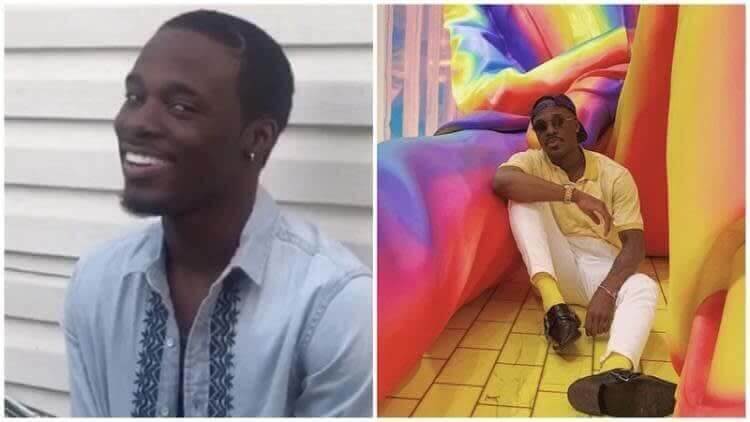 The idea came to him by accident because the song randomly started playing when he plugged in his phone. It was by chance, but it sparked a different journey in life for him and helped him get recognized for his unique songwriting abilities. 
Skateboarding Professor — Tom Winter
One thing you are probably not used to seeing as a college student is your professor flying by you on a skateboard. Tom Winter in the skateboarding professor who used this mode of transportation to be more environmentally friendly.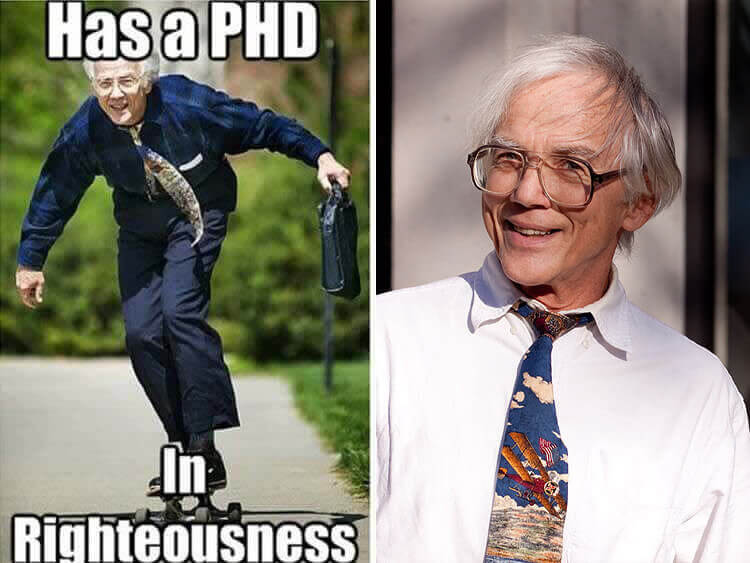 Although Winter has since retired from teaching, he still loves to skateboard because it keeps him young. Because of his meme, he received a mention from BuzzFeed on their list of the best teachers of all time, which was probably a rewarding honor 
Friend-Zone Johnny — Johnny Solis
Have you ever been friend-zoned? If not, you are one of the lucky ones, unlike friend-zone Johnny, aka Johnny Solis. All he wanted was a date, and instead, he became a meme. We bet he is still trying to get a date despite being internet famous.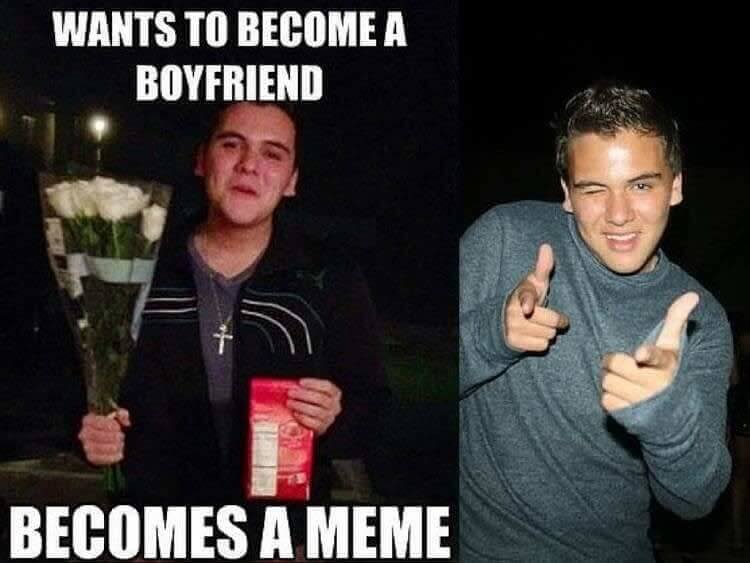 Some guys just can't seem to get out of the friend-zone, and it takes the right person to rescue them. It's like no man's land but for the dating scene. We hope after all these years he has finally found someone who will accept his date offer. 
Alex From Target — Alex LeBeouf
Remember when Alex from Target was all anyone could talk about? He even appeared on The Ellen Degeneres Show. Alex LaBeouf has certainly grown up since then in more ways than one, and we don't think he would fit into his Target shirt anymore.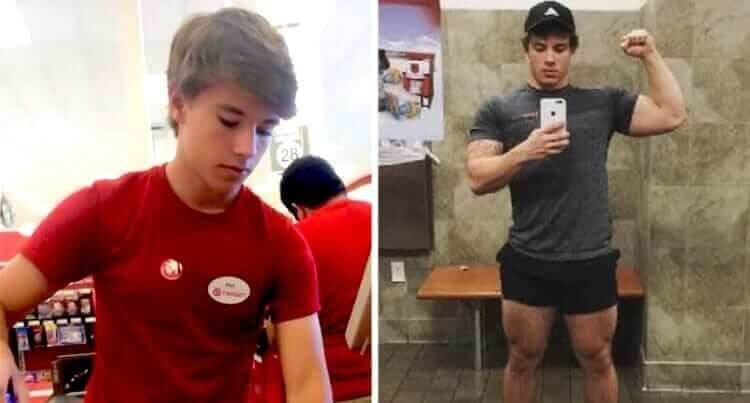 After the attention he received from his viral photo, LaBeouf decided to start hitting the gym and has put on some serious muscle. He participates in bodybuilding competitions, and we commend him for all his hard work and dedication. 
Annoyed Picard — Sir Patrick Stewart
Captain Picard from Star Trek: The Next Generation is also known as actor Sir Patrick Stewart. This clip was from over 25 years ago, yet it only became a popular meme in 2012 when someone added a caption to the screenshot and posted it on Reddit.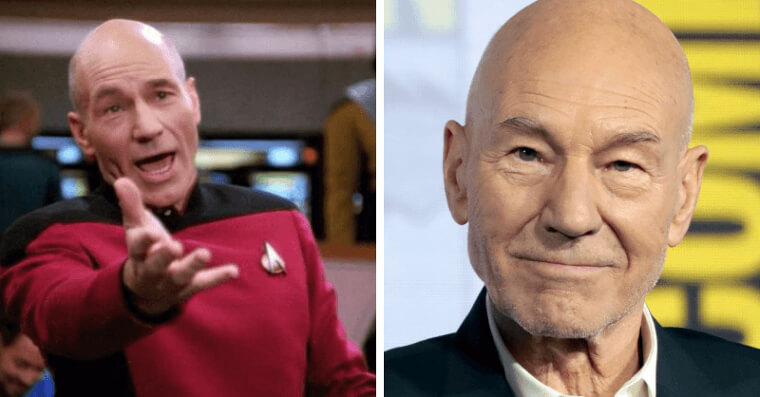 Sir Patrick Stewart is still acting and currently plays Captain Picard in Star Trek: Picard. Although he is 80-years-old now, he has no plans to slow down or retire. Who knows, maybe he will be the star of another meme soon. 
Crying Old Man — Bernard Cribbins
If you are familiar with the British TV show Doctor Who, then you will recognize this man. Actor Bernard Cribbins' meme is usually used when your favorite character is killed off or you need to express extreme sadness.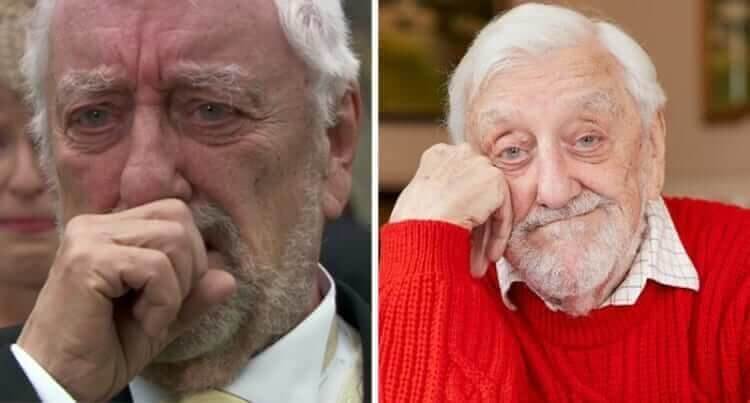 His most recent acting job was in a comedy called Patrick the Pug in 2018. While we hope he is not sad anymore, it is impressive how much emotion someone can convey as an actor. He made it really believable that he was upset. 
Ten Guy
This meme has had a few names including, Ten Guy, Really High Guy, and Stoner Stanley. The person's name in the meme was not posted online, but we hope he is still enjoying life and smiling like the right picture.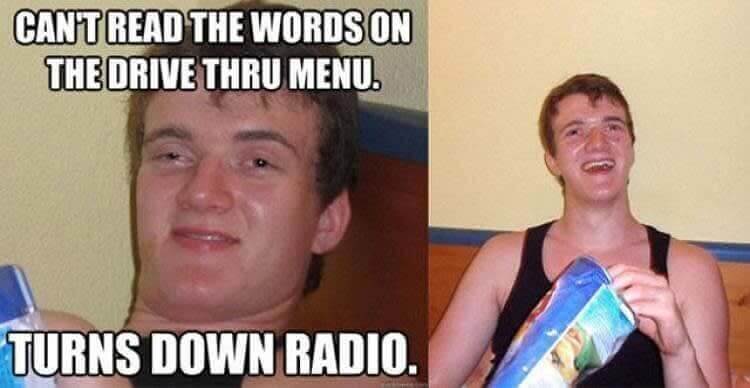 We can imagine that this guy was thrilled when weed started to become legalized in certain US states, and he probably moved to be closer to the nearest dispensary. That seems like the accurate life choice for this man. 
Too Damn High — Jimmy McMillian
Jimmy McMillian was running for governor of New York in 2010 when he claimed, "The rent is too damn high." Obviously, this became a meme because it can apply to pretty much anything. He even made a fourth attempt at running for governor in the most recent New York Election.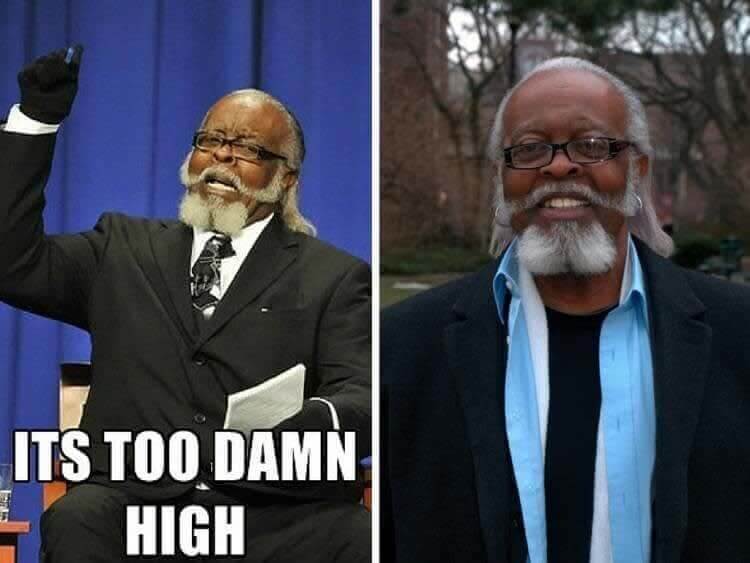 We just can't imagine him running New York, but he isn't wrong about rent prices. He still believes that the "rent is too damn high," and anybody who has live in New York City would agree because it is pretty much unaffordable. 
Felon Bae — Jeremy Ray Meeks
It's a crime that he is so attractive! The hot felon or felon bae is Jeremy Ray Meeks, who rose to fame after his mugshot went viral. He managed to create a successful modeling career despite his shady past, which most people don't have the opportunity to do.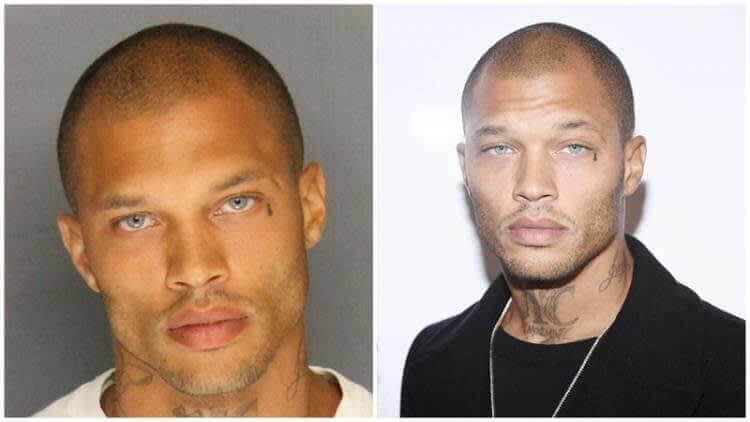 For a while, he dated the heiress to Zara, and they had a child together after he cheated on his previous baby mama. Although he became a success in the modeling industry, he is still up to his bad-boy ways in the dating pool. 
Lil Terrio
Lil Terrio has had a lot of social impacts since his picture went viral. He used his status to bring positivity to the internet. Since his video went viral, he has been involved in anti-bullying campaigns and inspired people to be more positive.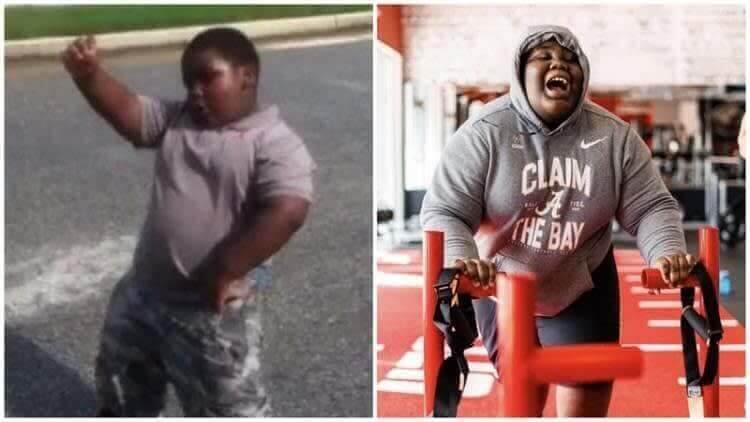 Today, Lil Terrio posts on Instagram and Tik Tok as he continues to promote his message of positivity. He has also ventured into the world of music and hopes to make it big as a rapper. We hope he continues to be a ray of positivity.