When you were growing up, did you ever feel like you learned more interesting facts outside of school than from your teachers? The internet is full of amazing facts that we never knew and that completely blow our minds or change our perception of the world. That's why it's so important that no matter how old you get, you always keep learning because you never know what you might discover. To help you along with your journey, we are happy to present to you the most amazing and unusual facts that you were never taught in school (but you should have been). Prepare to have your hair blown back by this crazy amount of fascinating information!
1. A Hacker Broke Into 100,000 People's Routers To Protect Them From Other Hackers
When you think of hackers, you probably imagine people stealing your information. However, in this situation, a hacker decided to do something for the greater good. Instead of stealing people's information, they actually made their routers more secure.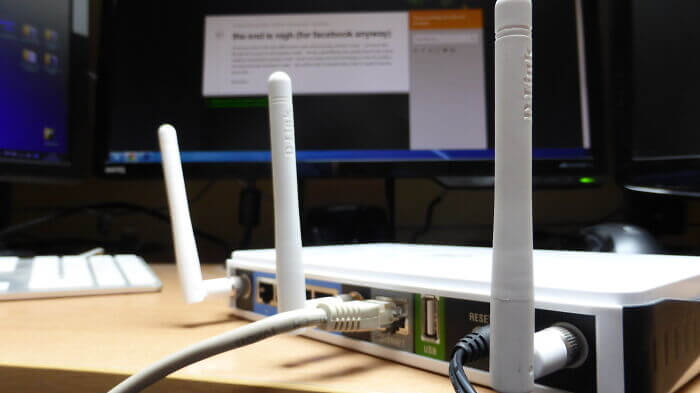 In 2018, a hacker broke into 100,000 routers and patched up the vulnerabilities so other hackers couldn't abuse them. We would never think that hackers could be so kind, but this proves that they aren't all bad. Some of them are actually trying to help. 
2. Rita Levi-Montalcini Discovered The Nerve Growth Factor In Her Bedroom
Never underestimate the mind of a brilliant woman. After losing her position at the university's anatomy department in 1938, Rita Levi-Montalcini set up a laboratory in her room. She decided not to give up on her studies of the growth of nerve fibers in chicken embryos, and continued researching them at home.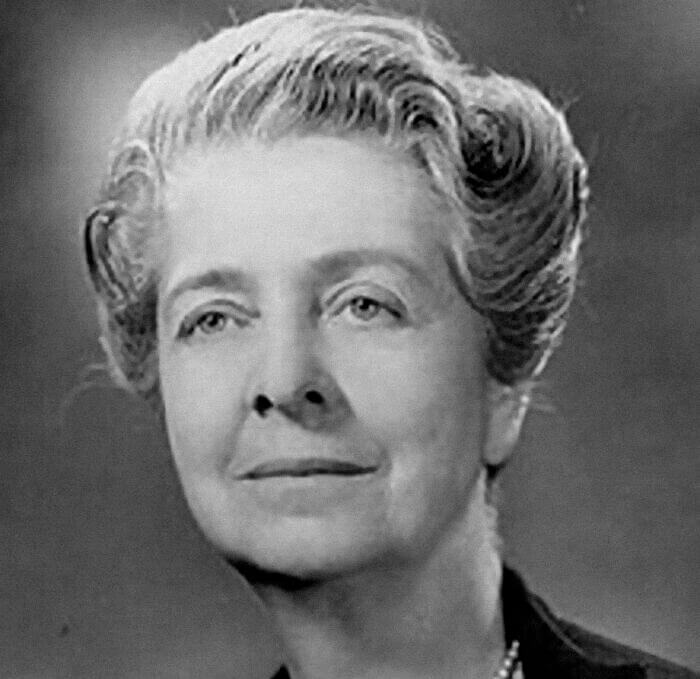 Levi-Montalcini's continued studies led to her discovery of nerve growth factor (the protein that causes nerves to grow). She then won a Nobel Prize for her discovery in 1986. It just goes to show that you should never give up on your dreams no matter what challenges get in the way. 
3. Ravens And Wolves Have An Interesting Friendship
If you ever see wolves in the wild, you can assume that ravens aren't far behind. Wolves and ravens have an interesting relationship, and they help each other in the wild. Ravens will lead wolves to prey and then take portions of the leftovers. They also play games and develop friendships.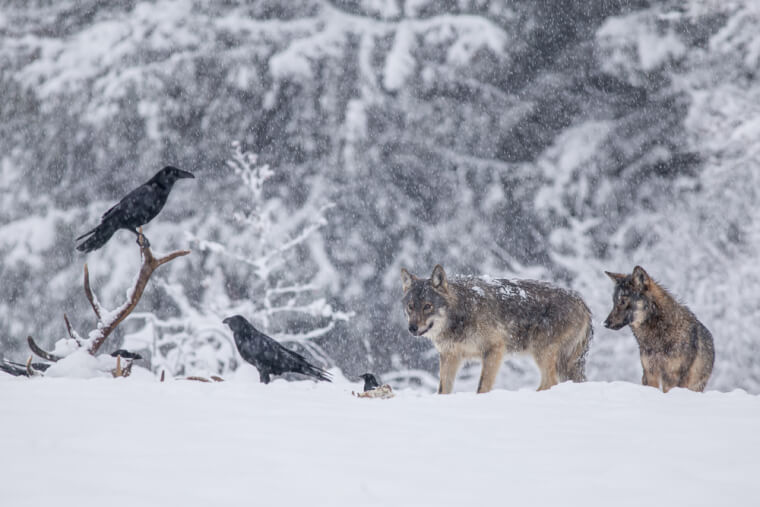 Ravens are sometimes called wolf birds, and they are attracted to canines. The two species benefit from each other, and it is interesting to see how they interact in the wild. The ravens are always first on the scene when a pack of wolves finds a meal. 
4. Dave Brubeck Cancelled Most Of His Tour In Support Of Civil Rights
In January 1960, jazz pianist Dave Brubeck was on tour with his band, and he canceled 25 shows at different universities and colleges across southern America. His band had a black bassist, Eugene Wright, and 22 of the schools refused to let him play in the show.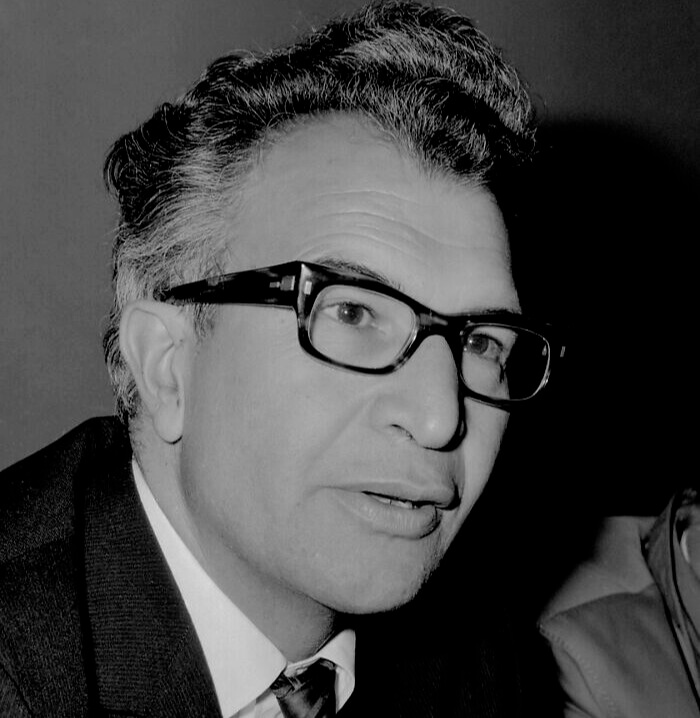 Instead of turning the other cheek, Brubeck canceled all those shows and a TV performance. He stood up for his bandmate and made sure everyone knew it was unacceptable not to allow someone to perform just because of their skin color. 
5. While Filming "The Mandalorian," They Ran Out Of Stormtrooper Costumes And Had To Reach Out To Some Important People
While filming The Mandalorian in 2019, the crew ran out of Stormtrooper costumes. Instead of waiting to get more costumes made and delaying production, the staff reached out to a local brand of Star Wars fans to get costumes donated from their collections.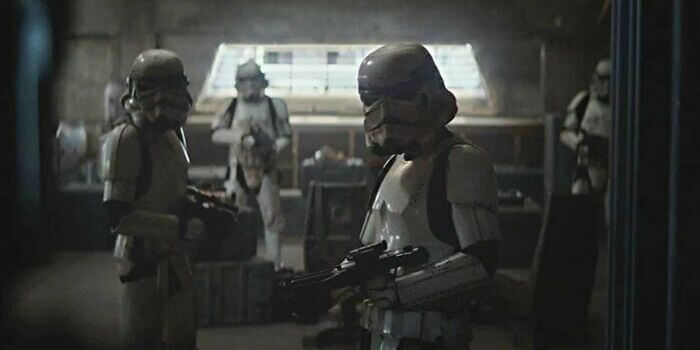 When you watch the show now, you can tell people this fun fact. It must be cool for those fans to see their costumes in action. It probably adds more value to the costume, and it is so cool to know that their collectible was on TV. 
6. Paper Books Are Still Selling Better Than E-Books
As we have gotten older and technology has become more prominent, you would think that e-books would dominate the market. However, that assumption is actually wrong. Despite continually developed technology and e-readers, paper books actually continue to outsell e-books.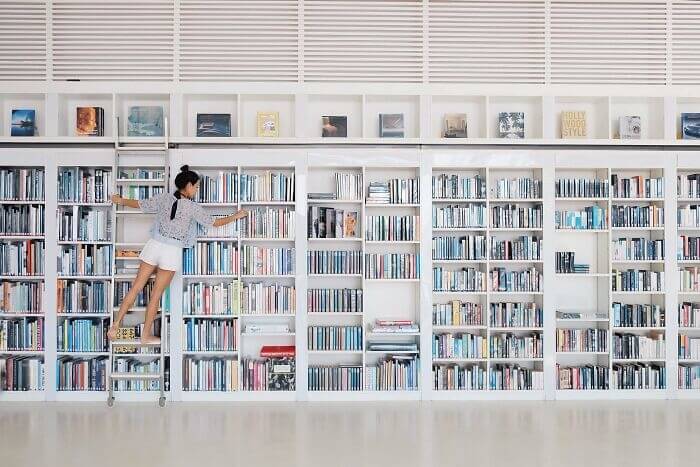 Although you can have hundreds of books on a kindle or iPad, people still prefer the tangible version that you can hold and turn the pages. There is something so satisfying about the smell of a new book. Old books smell even better and seeing how many pages you read shows progress. 
7. Honeybees Might Be The Cure For Cancer
As the honeybee population is decreasing, people forget how important they are to the environment and our health. Interestingly enough, honeybee venom is actually important to help the fight against breast cancer. It rapidly kills aggressive cancer cells when combined with chemotherapy drugs.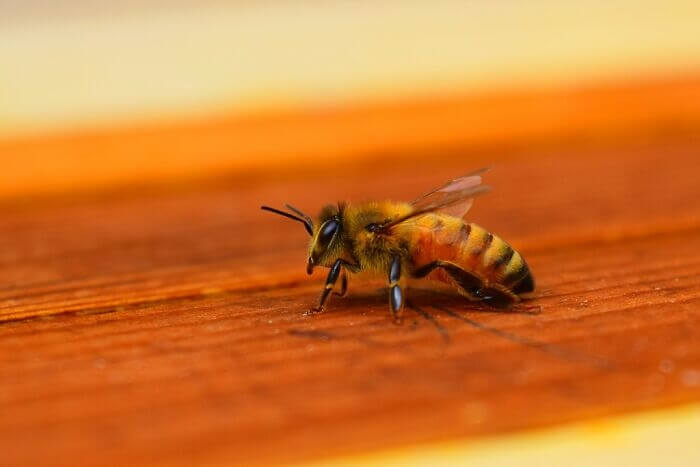 This has been extremely efficient in reducing tumor growth in mice. Bees are vital to life in more than one way, and they are our little flying friends. We need to be more conscious of conserving the populations before it's too late. It could be the secret to curing cancer. 
8. Marcelo Bielsa Made His Players Understand The Lives Of Their Fans Better
While professional athletes are making millions, their fans struggle to afford tickets. When Marcelo Bielsa became the Leeds United Football Club manager, he found out that the average fan has to work for three hours to pay for a match ticket.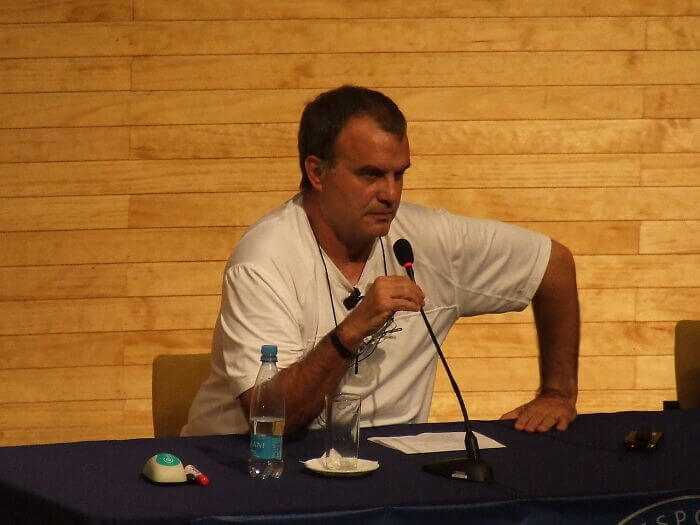 To make his players better understand their fans, he made them pick up litter from the training grounds for three hours. It gave them a better appreciation for the work their fans do just to see them play. It was a truly humbling experience for those star athletes. 
9. Australian Journalist Wilfred Burchett Defied US Restrictions And Snuck Into Hiroshima By Train
In 1945, America detonated two nuclear weapons over Hiroshima, and Nagasaki, Japan. After the attacks, they restricted anyone from entering the blast zones to see the damage. However, Australian journalist Wilfred Burchett decided to get to the bottom of what was really going on.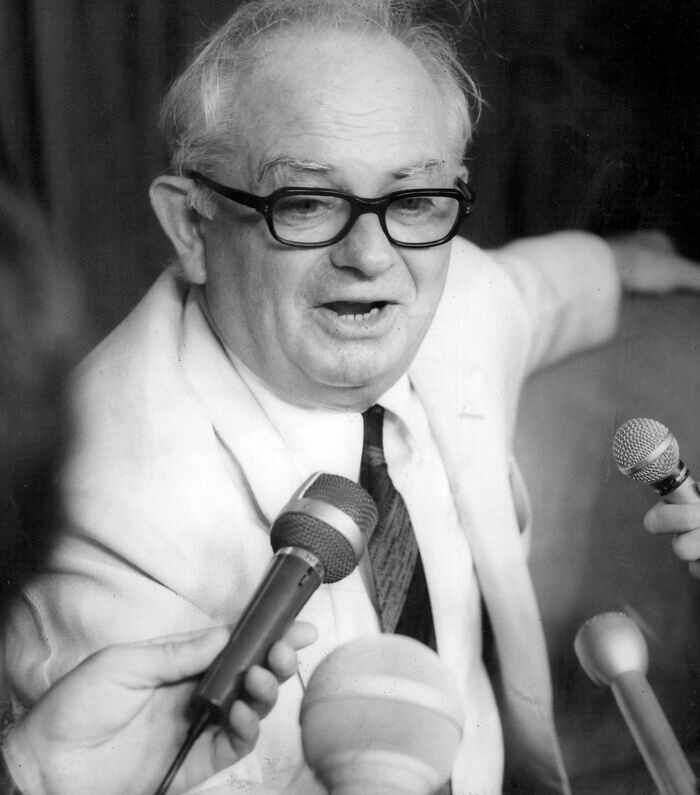 Burchett defied the US restrictions and snuck into Hiroshima on a train. He was the first journalist to tell the world about the effects of radiation on the victims of the bombing. For years the US would deny all of this after his story was published. 
10. Otters Form Gangs And Fight Each Other For Territory
Otters are supposed to be cute and cuddly. In Finding Dory, they are seen having a cuddle party, and they look irresistible. However, that is not how they act in public. All those sweet videos of otters cuddling painted an incorrect picture, and they don't actually act like that in the wild.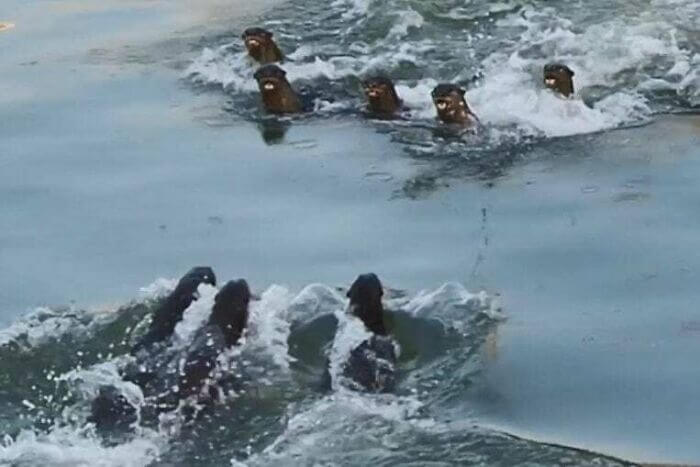 In Singapore, gangs of otters fight each other for territory. The fights are well followed by local media, and each gang has a name and reputation. Since when are these cuddly creatures so violent? It seems like they would be more like West Side Story rather than violent fights to the death. 
11. Göran Kropp Might Have The Best Lungs And Endurance In The World
Just when we were feeling down about our fitness levels in lockdown, we learned about Goran Kropp and felt the need to run a marathon. Kropp is from Sweden, and he rode his bike all the way to Nepal. If that wasn't enough, he then climbed Mount Everest without oxygen or sherpas.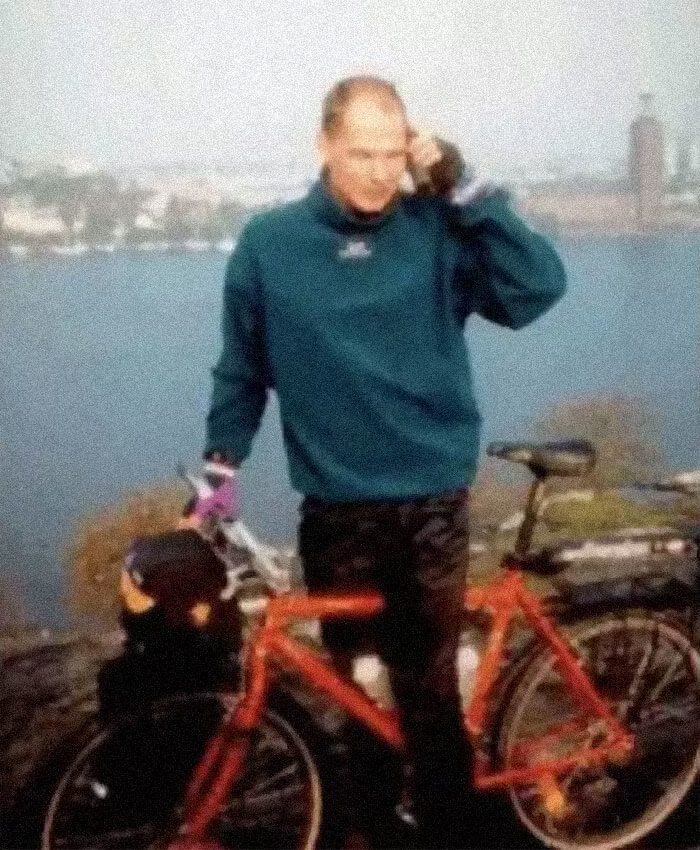 After all that, Kropp cycled back to Sweden. This man is a real-life Superman, and we don't know how he did it. Throughout his life, he thrived in the world's wilderness but sadly passed away in 2002. Kropp's life was filled with unique adventures, and he lived his life to the fullest. 
12. Puppy Eyes Are Not Found In Wolves
When we see a dog giving us puppy eyes, it makes our hearts melt, and we want to give them all the love in the world. However, that skill only developed when dogs were domesticated. If you see dogs in the wild, they do not know how to do this.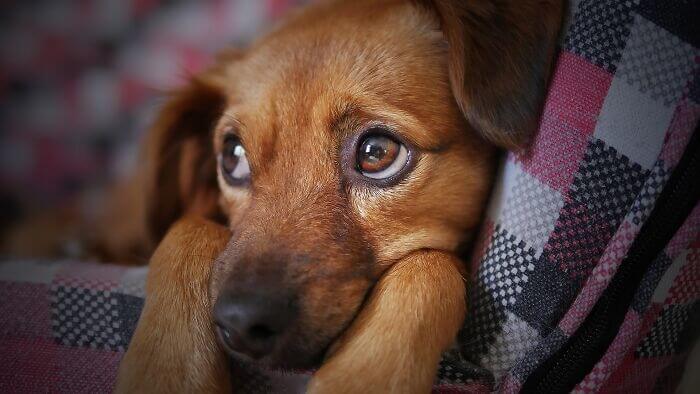 Domesticated dogs developed eye muscles to make themselves look more expressive and infant-like. You won't find this in wolves or other close canine relatives. Some dogs really look more human-like, and we just want to cuddle them all day long. 
13. Elephants Are Very Gentle, Even With Their Funerals
Although elephants are massive, they are actually gentle giants. They are known for burying dead or sleeping humans, and they offer help to people in danger. They probably don't encounter many sleeping humans in the wild, but it has happened before.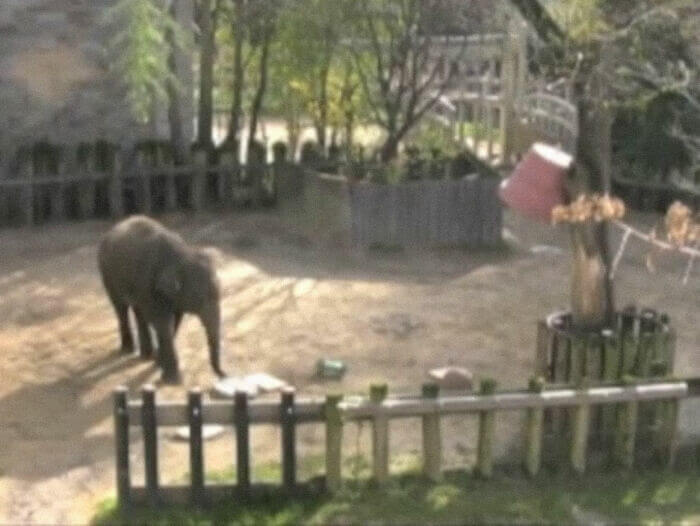 Once a woman fell asleep under a tree, she woke up to an elephant standing over her and gently poking her. Other elephants joined to lay sticks over the woman, and she was found the next morning unharmed. She didn't want to move so she wouldn't startle the elephants, and it worked out for her. 
14. This Little Boy Waited Years To Get Justice For His Family And Village
Some people go through awful things as children and never get justice, but Ramiro Cristales was determined to find the people who ruined his childhood and put them away. As a child, Cristales saw soldiers come into his village in Guatemala and murder his parents and the rest of the villagers.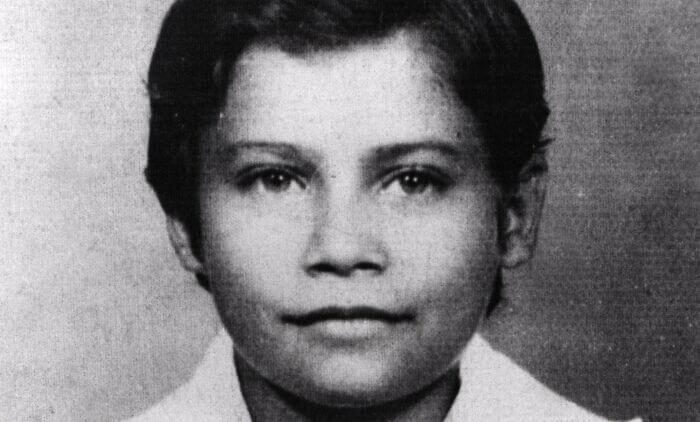 Cristales ran away and escaped. He was then adopted and raised in an abusive household by one of the men who killed all the villagers. He later sent the man to prison with his eyewitness testimony, and the man received a 6,000-year sentence. Hopefully, Cristales was finally able to start healing after all those years. 
15. Proof That "Mr. Rogers' Neighborhood" Was The Superior Children's Show
"It's a beautiful day in the neighborhood, a beautiful day for a neighbor. Could you be mine? Would you be mine?" Mr. Rogers' Neighborhood was one of the top children's shows along with Sesame Street. However, a study at Yale found that one of those shows is superior to the other. 
szekeres8, Jim Judkis/Focus Features
A Yale study found that children who watched Mr. Rogers' Neighborhood retained more information than those who watched Sesame Street. The study also found those children have a higher "tolerance of delay," meaning they were more patient. 
16. Rome Wants To Expand The Subway System, But They Keep Running Into This Problem
Rome is a beautiful Italian city full of history and culture. Although it is rich in historical finds, they are trying to modernize it while maintaining the ancient artifacts. While trying to expand their subway system, the workers ran into one challenge after another.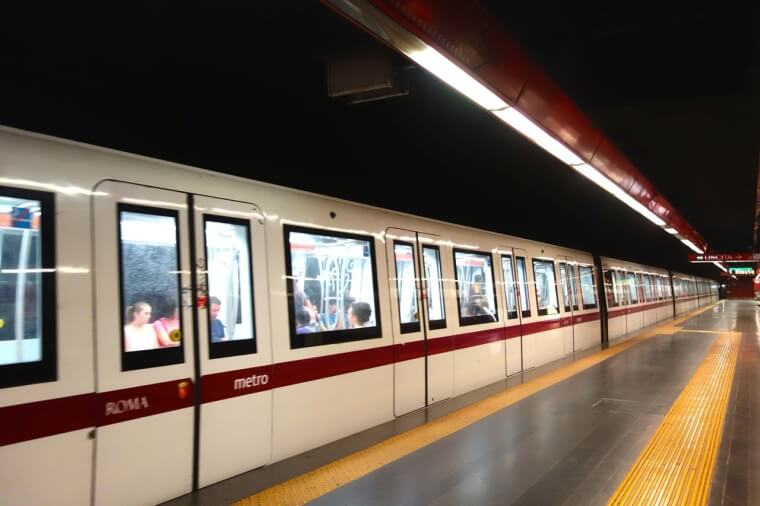 The Metro C expansion in Rome has been in the works for the past 40 years, but the city diggers keep running into major archeological finds. They unearthed Hadrian's Athenaeum, a military complex, and an amphitheater. 
17. When Notre Dame Burned, Their Was A Protocol For The Artwork
When an electrical short circuit caused the fire in Notre Dame, the firefighters had a protocol of which artworks to save. There was a pre-written protocol in case of a disaster so the most valuable and precious pieces could be removed securely.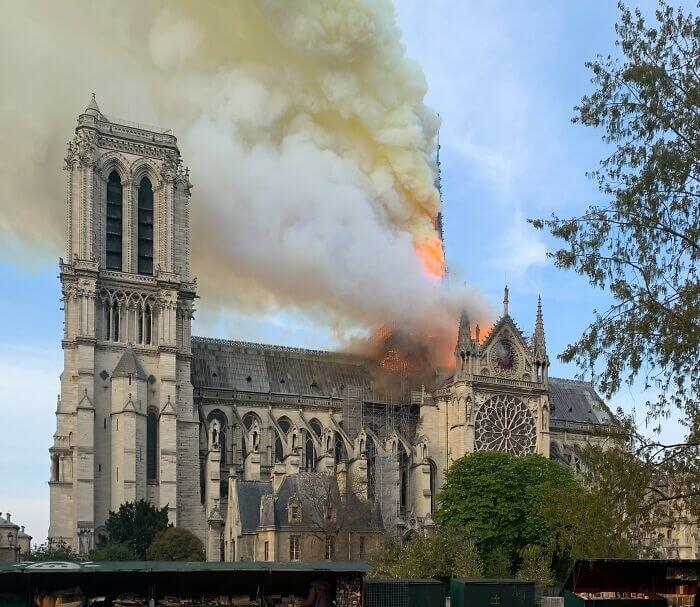 Among the things that were saved were the Holy Crown of Thorns, a wreath of thorns believed to have been placed on Jesus, and the tunic of St. Louis, believed to have belonged to Louis IX, who was king of France from 1226-1270. These were irreplaceable artifacts that were luckily recovered. 
18. A Bubonic Plague Vaccine Was Developed In 3 Months In Bombay
Vaccines have been an integral part of medicine for hundreds of years now, and when there was a plague outbreak in Bombay in 1896, the government asked Waldemar Haffkine to develop a vaccine. They trusted him to do the job since he had also worked on the first cholera vaccine.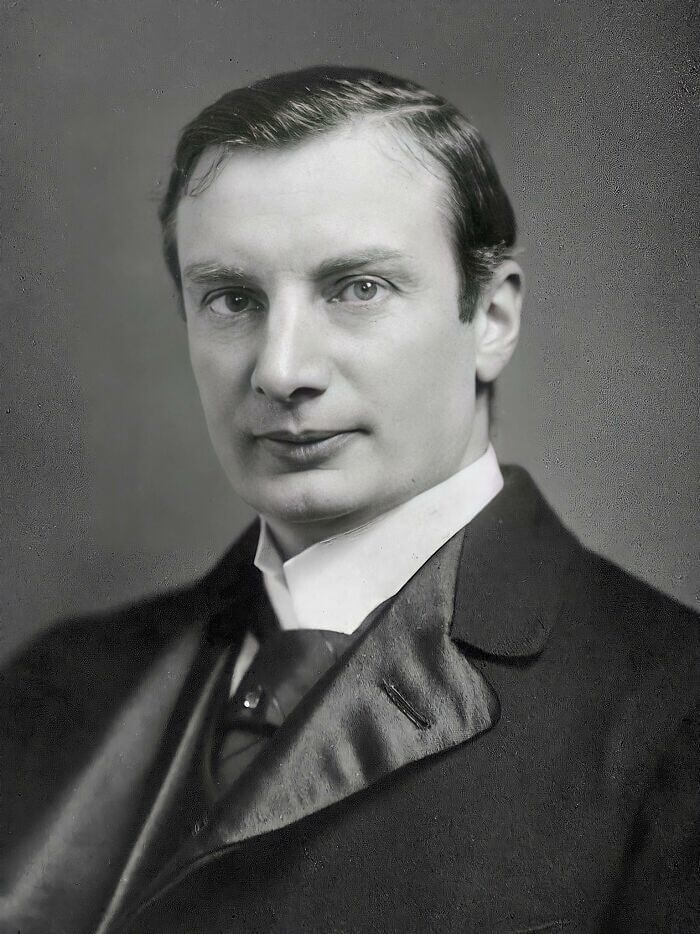 malalatargaryen, wikimedia commons
After about three months of persistent work, a vaccine was ready, and Haffkine tested it on himself first. Throughout those tireless months, one assistant had a nervous breakdown, and three others quit. He must have been a ruthless boss to get the vaccine out so quickly. 
19. Suzanne Somers Was Fired From "Three's Company" For Asking This…
The beautiful and talented Suzanne Somers is best known for her role on Three's Company. After five seasons on the show, Somers was fired over a pay dispute. The actress wanted to be paid the same amount as her male co-star, John Ritter, because they worked the same amount.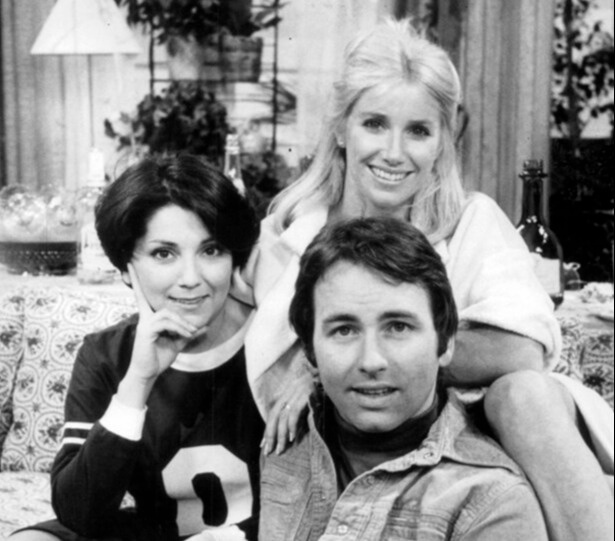 MasterBlogroll, wikimedia commons
Ritter was being paid five times more than Somers, and she was fed up. They appeared equally on the show, but their pay was much different. The producers refused to pay her more and fired her from the show, which greatly upset fans. Despite this, the show still managed to run for three more seasons without her. 
20. This Famous Line From Thor Was Written By A Child
Thor: Ragnarok was arguably the best Thor movie thus far. During production, the Make-a-Wish Foundation granted a child's wish to visit the set of the movie. He went on the day they were filming the arena fight scene between Hulk and Thor and he made an amazing script suggestion.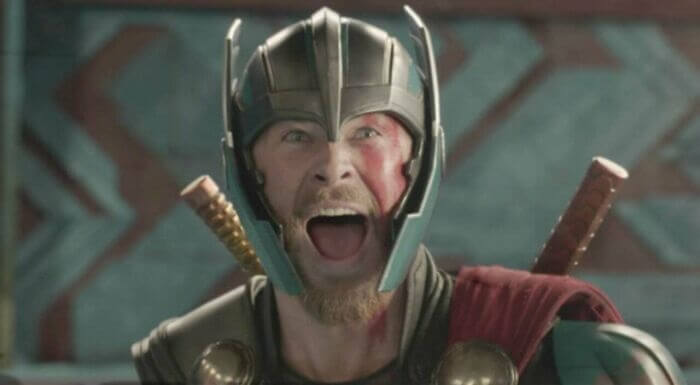 The child said Thor should say, "He's my friend from work!" The producers thought it was hilarious and perfect for the scene, so they ended up keeping it in the movie. It added the perfect amount of comedic relief, and it is still an iconic scene. 
21. Kathy Sullivan Is The Only Woman To Have Visited These Two Places
Kathy Sullivan is a role model for young women around the world. On October 11, 1984, Sullivan became the first American woman to go to space and leave the spacecraft. However, that wasn't the only important thing she has done.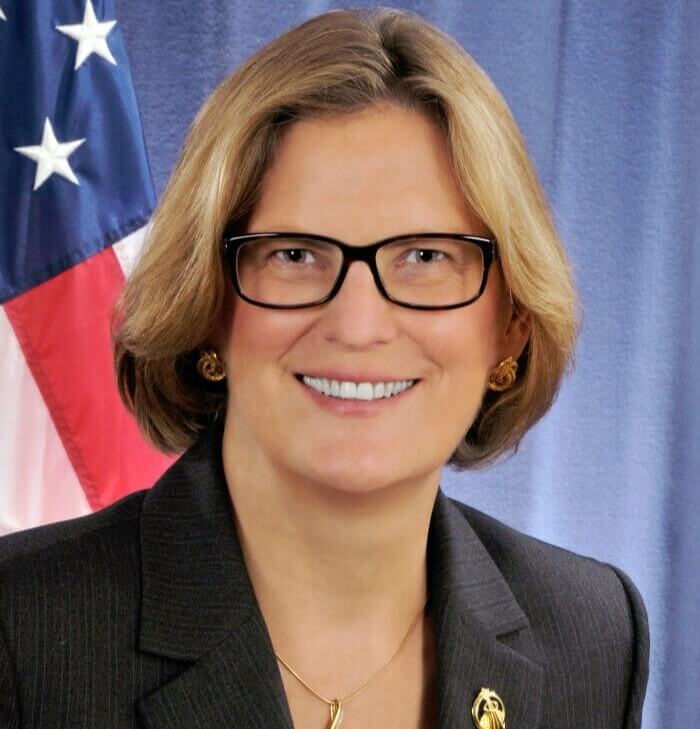 In June 2020, Sullivan also became the first woman to visit the deepest part of the ocean, known as the Challenger Deep, in the Mariana Trench. Sullivan is the only woman to have visited both of these places, and she is genuinely a real-life adventurer and a female icon. 
22. This Species Of Giant Tortoise Was Thought To Be Extinct, But It Was Discovered Again In 2019
Many species of animals have sadly gone extinct in our lifetimes. A giant tortoise species was thought to be extinct for about 113 years until they were rediscovered on the Galapagos Islands in 2019. They deserve a lovely welcome back party.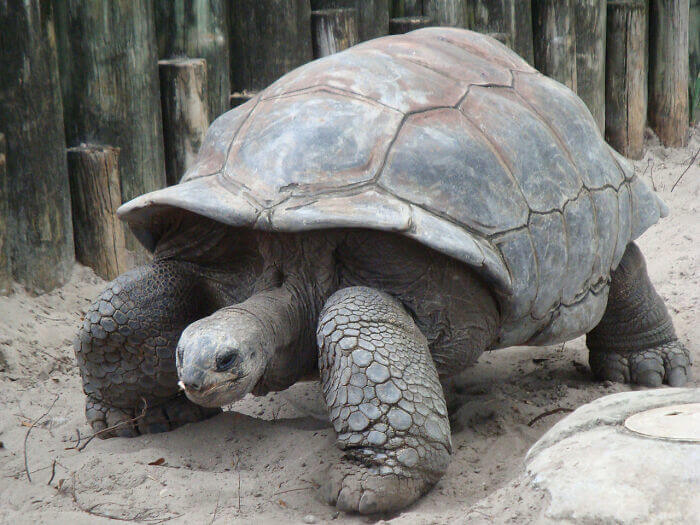 They were trying to find a quiet place to retire but it looks like the paparazzi is back to hounding them again. What does a tortoise have to do to be left alone? It basically faked its death just to get some peace and quiet, but that didn't stop the humans. 
23. Seagrass Converts Carbon Dioxide To Oxygen 8 Times Faster Than A Forest
While eighty percent of our oceans are still unexplored, there are many things we have learned in the 20 percent that has been researched. Researchers have found that a field of seagrass like this can turn carbon dioxide into oxygen eight times faster than a forest of the same size.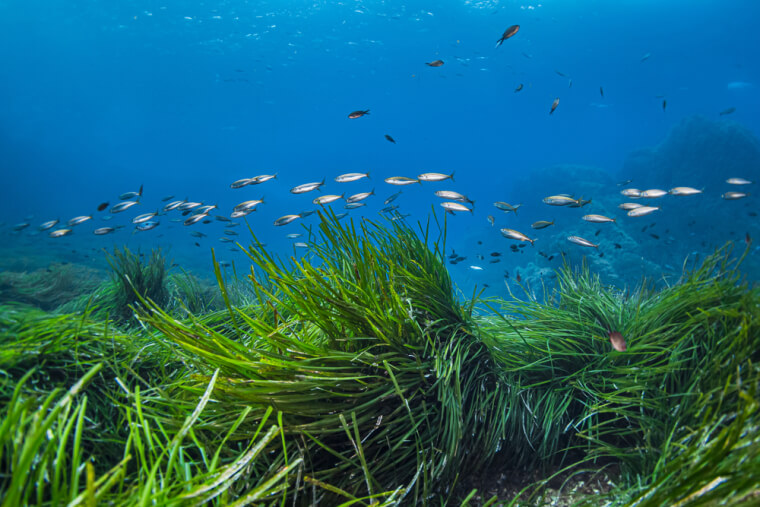 It is just another reason why our oceans are so important to protect. Seagrass is always in danger because of microplastics that get into the oceans. Many reefs have been destroyed due to our lack of care for the oceans, so it is time to save them before it is too late. 
24. Jim Carrey Was Making People Laugh Long Before He Made It In Hollywood
Jim Carrey is undoubtedly hilarious. He is best known for his performances in movies like Ace Ventura, The Mask, and The Truman Show. However, long before he made it on the big screen, he was entertaining anyone and everyone who would listen.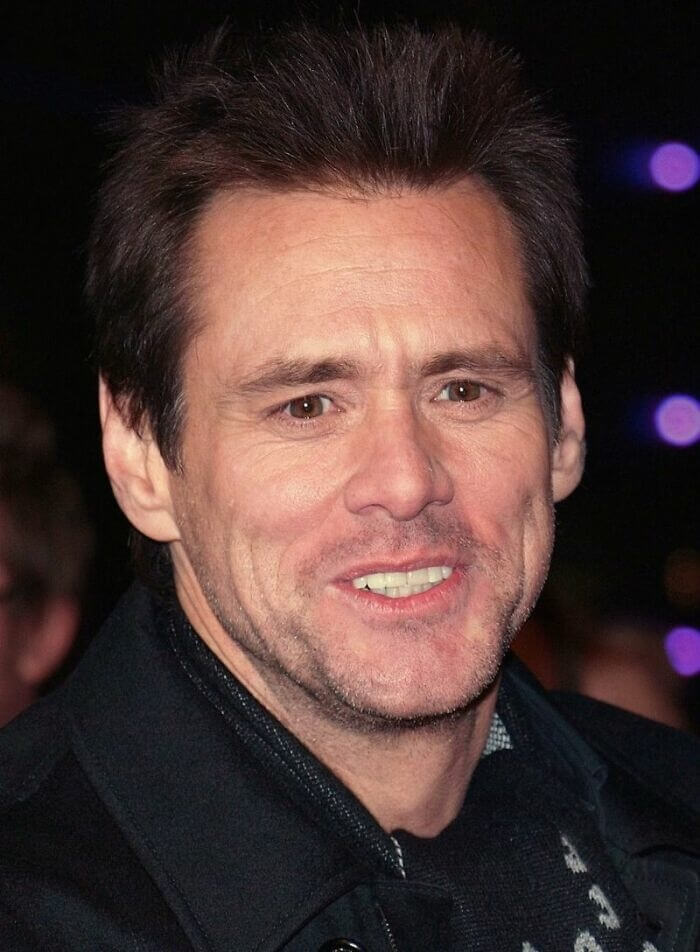 In the seventh grade, Carrey was known for his stand up. He made a deal with his teachers that if he stayed quiet for the whole day, he could get 15 minutes at the end of class to do some stand-up comedy or impressions of the faculty. Little did they know it would end up making him a star. 
25. Researchers Proved That There Is No Compatibility Between Different Star Signs
While many people think astrology is bogus, others truly believe in it. To find out if there is a real connection between specific star signs, Manchester University did a study of 20 million couples in England and Wales to see if their star signs determined compatibility.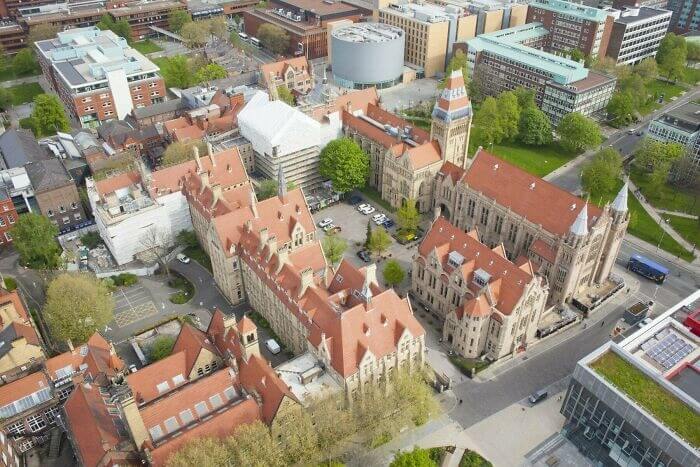 The researchers found that there was no conclusive evidence to say that your star sign can determine your compatibility with someone else. However, if you want to believe in it, we aren't going to stop you because it is fun to read all the descriptions and see who you might match with. 
26. After The 2011 Earthquake In Japan, The Yakuza Helped The Community
Most people wouldn't associate the Yakuza with something charitable; however, people and groups are full of surprises. In 2011, an earthquake devastated Japan and a notorious crime gang decided to step up and give back to their communities.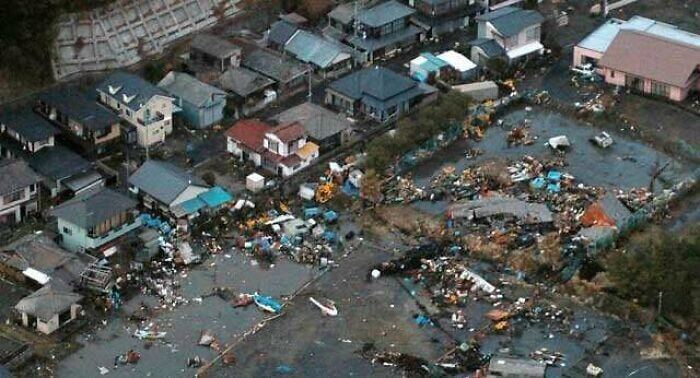 After the earthquake, Yakuza members gathered supplies and gave food to the victims. Some of them even opened their offices to people who couldn't return to their homes. Many citizens said their response was even quicker than the Japanese government. 
27. America Recruited 29 Navajo Speaking Men During WWII To Help With Secret Codes
In spite of years of mistreatment that Native-Americans have historically faced at the hands of the United States and its citizens, Navajo men provided invaluable aid to the allies during World War II. America recruited 29 Navajo speaking men, who were later called Navajo code talkers.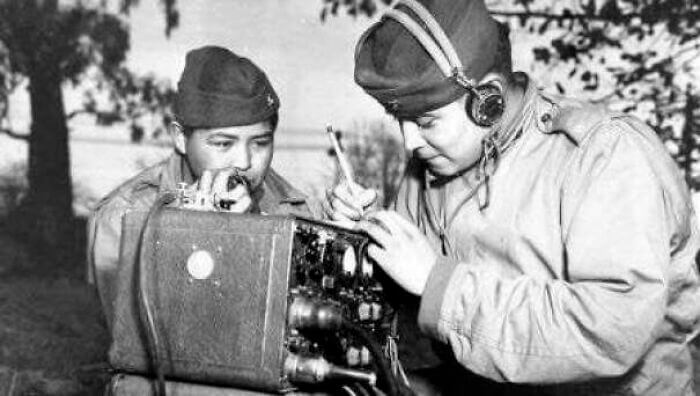 RealityCheck18, wikimedia commons
They created a brand new set of code words in the Navajo language that neither the Nazis, Italians, or Japanese could crack no matter how hard they tried. It was a critical part of the American war effort, and once the code was developed, 400-500 more Native Americans joined the ranks of US servicemen. 
28. Thelma Schoonmaker Worked Her Magic On Every Martin Scorsese Film
Martin Scorsese is a masterful movie director, but few people know the woman behind the editing magic in every single one of his films. Thelma Schoonmaker is an amazing editor who has worked with Scorsese since 1980.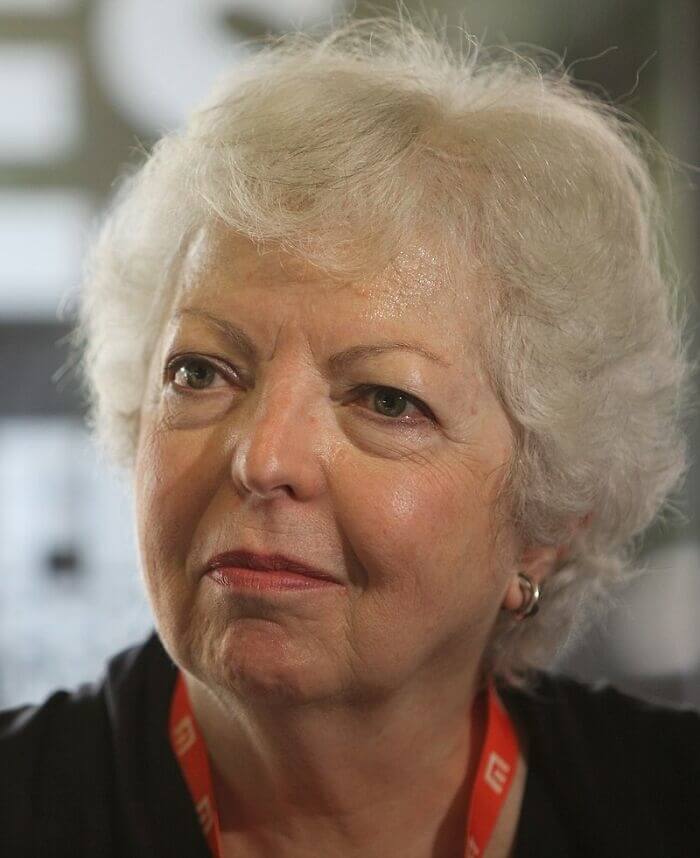 Schoonmaker has won a BAFTA for her editing skills and many other awards. While Scorsese is often celebrated in the film world, we never knew about her, and she should be more well-known for her incredible talents. 
29. Carrie Fisher Did Much More Than Just Acting
The late and great Carrie Fisher might be best-known for her role as Princess Leia in Star Wars, but she did so much more than acting. Most people didn't know that she was a highly regarded script doctor for many films.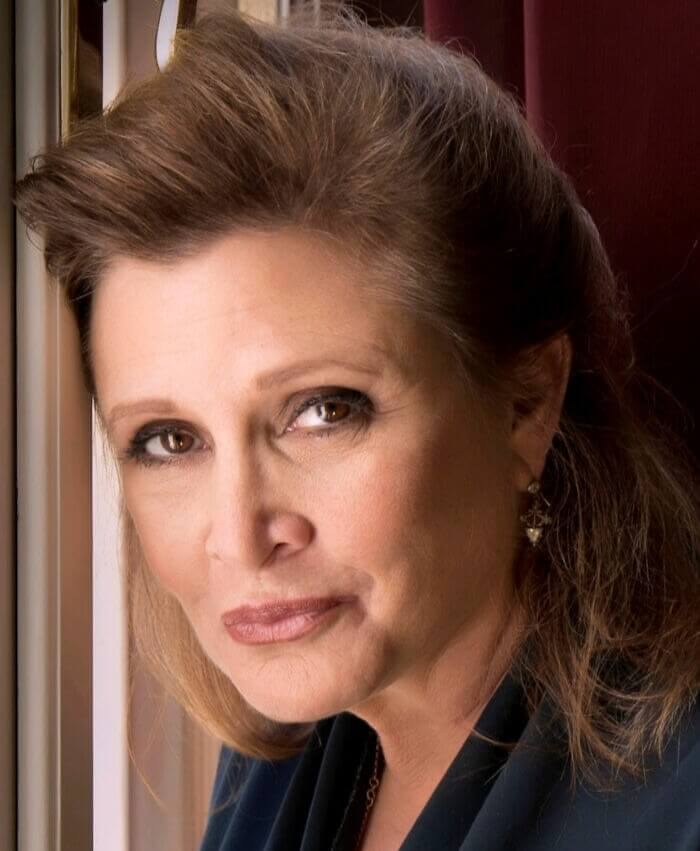 Skadoosh_it, wikimedia commons
A script doctor is someone who does uncredited rewrites on screenplays. Some movies she worked on were Hook, Lethal Weapon 3, and The Wedding Singer, among many others. It is sad that she left us too soon. 
30. James Earl Jones Wasn't Credited For Voicing Darth Vader
James Earl Jones has lent his voice to many incredible characters, like Mufasa and Darth Vader. However, he went uncredited for his role in Star Wars, but it was by choice. Jones believed David Prowse's performance inside the Vader costume was more defining out of the two performances.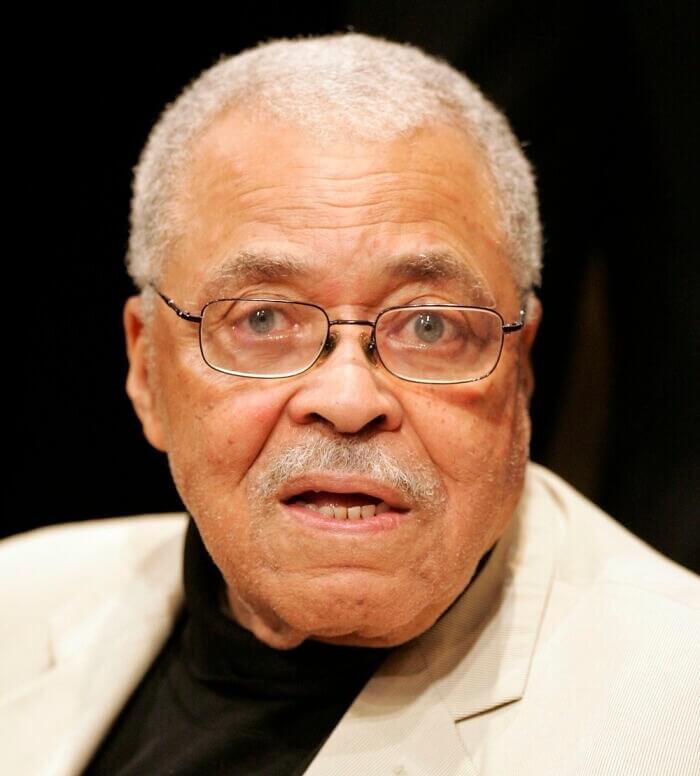 David's performance was awesome, and his uptight posture and stiff movements made the character more believable. It helped with Vader's air of mystery and authority. Why couldn't they credit both actors? Why did it have to be one or the other? 
31. Tchaikovsky Had A Patron Who Helped Him Start His Career
Tchaikovsky was an incredible Russian composer during the romantic period, and he made a lasting impression internationally. However, without the help of a patron at his first job, the world might have never heard his incredible music.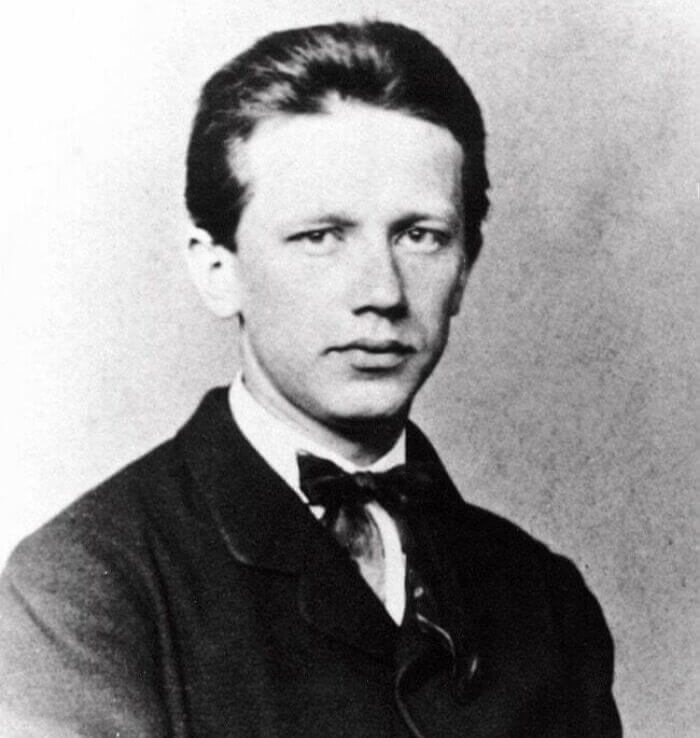 Tchaikovsky was working when a patron gave him money to quit his job and become a full-time composer. There was only one condition, and that was that they never meet in person. We aren't sure why that was necessary, but he gave him a chance to follow his dreams. 
32. A Tiger Shark Sparked A Murder Investigation In Australia
Although sharks have been highly researched in the past few decades, back in 1935, they were still somewhat mysterious creatures. When an Australian aquarium opened in Sydney, a tiger shark vomited a human arm, but there was something suspicious about it.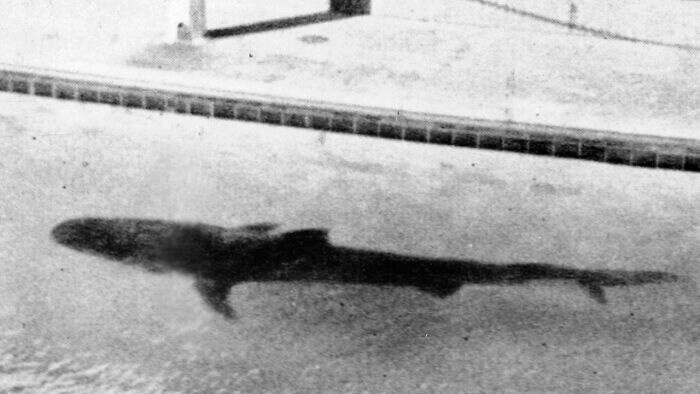 Upon further investigation, people realized the arm had been severed with a knife and not bitten off by the shark. This sparked a murder investigation of the victim, Jimmy Smith. They quickly caught his murderer because he wasn't that good at covering up his crimes. 
33. Sri Lanka Wasn't Always An Island
Most people today know Sri Lanka as a gorgeous island in south Asia in the Indian Ocean. However, many might not know that it wasn't always an island. No, we aren't talking about how something related to Pangea, but a more recent natural disaster that made it an island.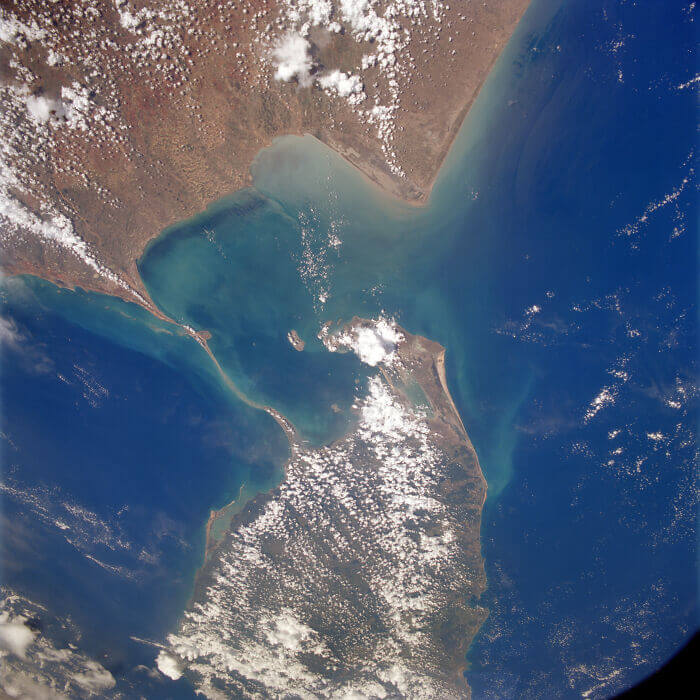 In 1480 a cyclone destroyed the strip of land that connected it to India, and it became a separate Island. This happened so long ago that there weren't cars or many people going back and forth between India and Sri Lanka, but now there is a way for ships to pass between the two regions. 
34. These Yearly Christmas Letters Turned Into So Much More
Christmas time is always magical and filled with joy. As children, many of us believed in Santa, and our parents would keep the myth alive until we were old enough to figure out he isn't real. However, one parent went the extra mile for his children, and it turned into a book.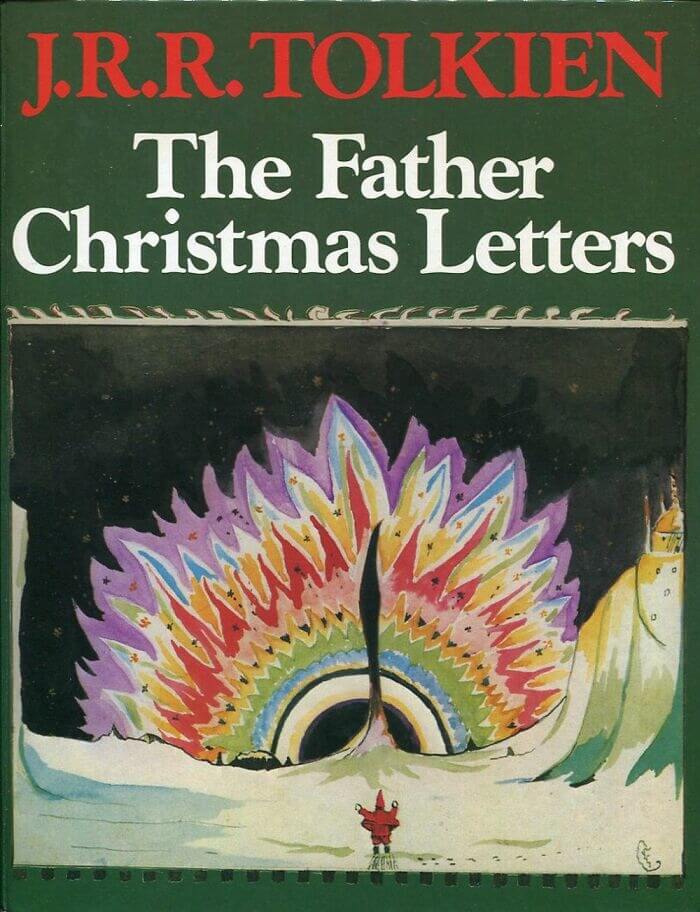 Each year, J.R.R. Tolkien wrote yearly letters to his children as if they were from Father Christmas. They started simple, but eventually evolved and included a polar bear sidekick, the man in the moon, goblins, and elves. He even created an Arktik language and it has been suggested that this book became the inspiration to The Lord of the Rings. 
35. It Took The Soviets A While To Figure Out The US And UK Were Developing An Atomic Bomb
During WWII, it took the Soviets a hot minute to realize the US and UK were developing an atomic bomb. They first noticed something suspicious when western scientists were no longer publishing papers on nuclear science, which was a red flag for them.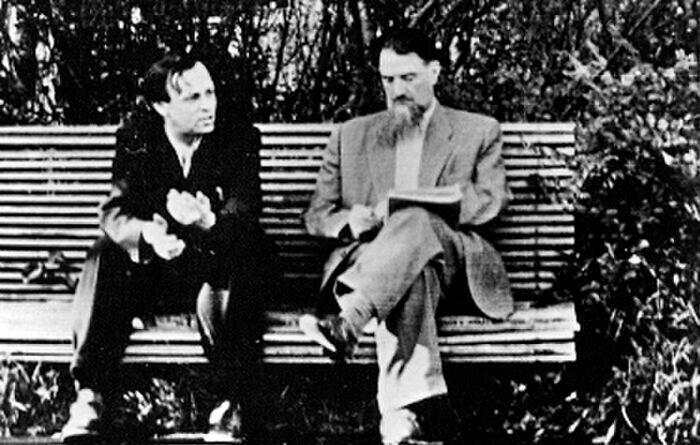 They guessed that nuclear science had been made a state secret, which is why they stopped writing about it. In turn, they began their own nuclear program. It lit a fire under them to start working harder, and later it was a central issue during the Cold War. 
36. The Daily Mail Busted Another News PaperFor Copying It In The Most Hilarious Way
Many news outlets tend to copy each other's stories today, but it was less common when there were few news resources at the beginning of the 20th century. In 1918, The Daily Mail suspected The Daily Standard was copying its stories, and they had to get to the bottom of it.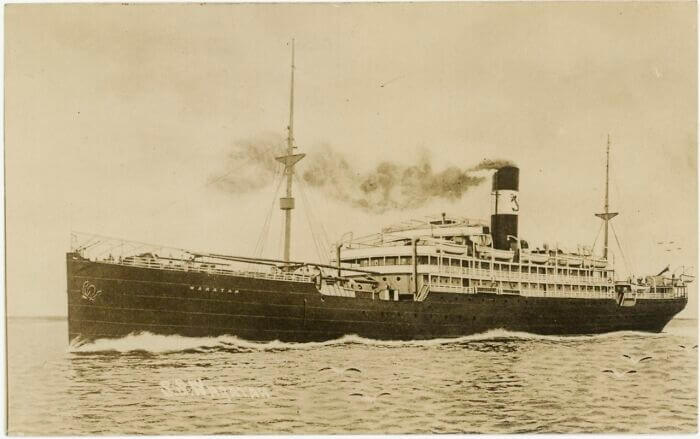 The Daily Mail decided to post a hoax article claiming the SS Waratah had been discovered in Antarctica. The Daily Standard published the same story and added a false statement from the harbourmaster. People finally discovered that they were stealing information.  
37. Eratosthenes Discovered Earth's Circumference By Using This Unique Method
Eratosthenes, a Greek mathematician and astronomer who lived in 276 BC, measured the Earth's circumference using the angles of the sun's shadow in two different shadow locations. Although it was not modern calculus, he was still reasonably close.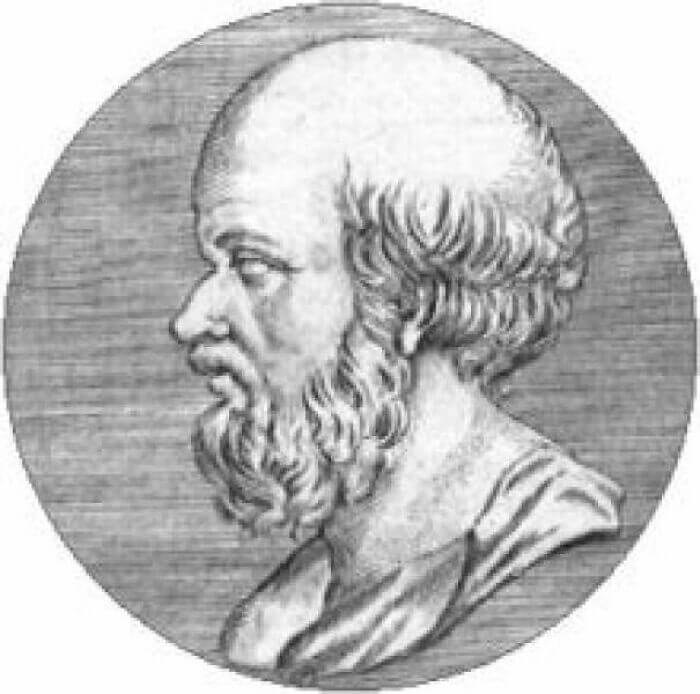 He calculated that it was 39,375 km, which is 1.4% less than the real number of 40,076 km. It was incredible how he managed to do that without modern technology. Even with all this information, there are still people who believe the earth is flat. 
38. David Bowie Has One Permanently Dilated Pupil
The late and great David Bowie was quite the performer, and his memory continues to live on. When we look back on his photos, we noticed something interesting about his eyes. We know he has always seen the world a bit different, but maybe there is a reason for that.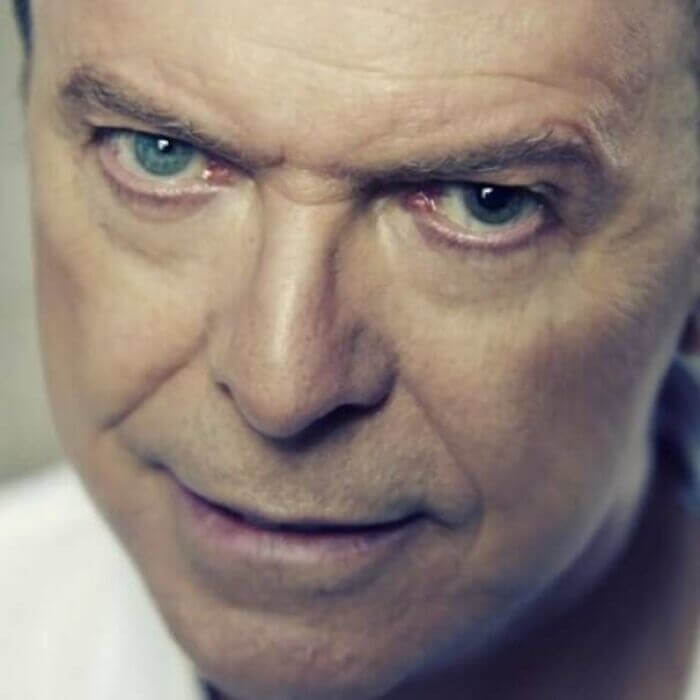 When Bowie was 15 he got into a fistfight, and he was punched in the eye, which caused one of his eyes to stay dilated. It just added to his out-of-the-box looks, but not many people noticed due to his makeup and colorful outfits. He actually thanked his friend who punched him because it gave him mystique. 
39. Stephen Hawking Lived Much Longer Than Doctors Expected
Many knew Stephen Hawking as a brilliant theoretical physicist and cosmologist. Most people didn't know that when he was diagnosed with Amyotrophic Lateral Sclerosis in 1963, and his doctors predicted he had about two and a half years to live.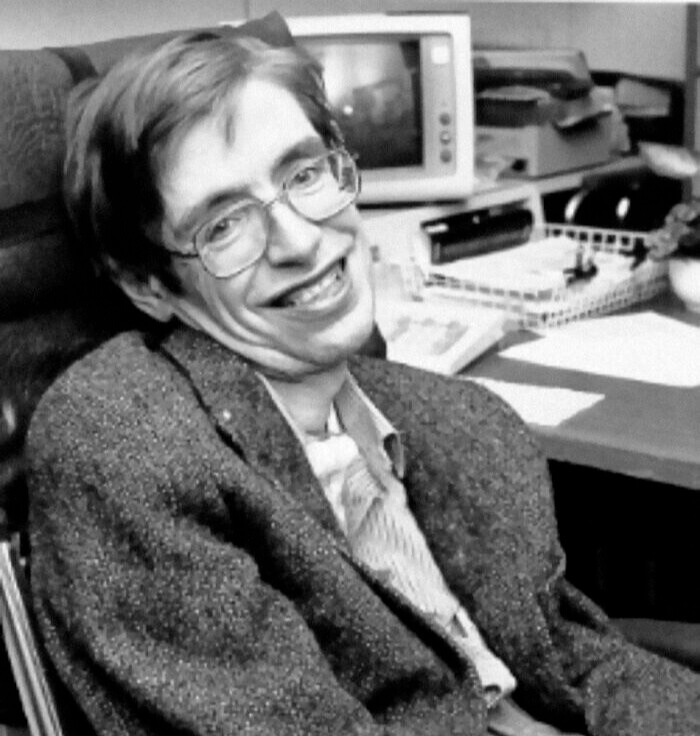 dcdiehardfan, wikimedia commons
Despite the doctor's predictions, Hawkings ended up living 76 more years before passing away on March 14, 2018. He is still remembered as an incredibly smart man who did so much for modern physics. 
40. The Number One Reason Why Hippos Aren't Pets
Hippos are notoriously one of the most dangerous animals in the world despite their slow-moving nature. When a South African farmer rescued a baby hippo from a flood and gave it a home. The farmer fed him, brushed his teeth, and loved it unconditionally.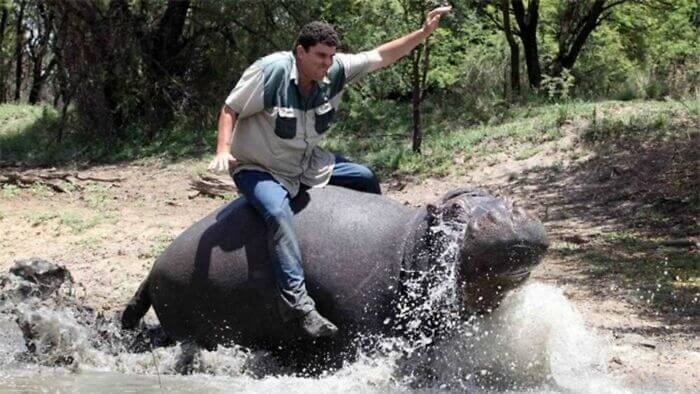 Six years later, the farmer was found dead with severe bite marks from the hippo, and he was submerged in the river that he rescued the hippo from. This is why wild animals shouldn't be domesticated as pets. It will never lose its natural instincts. 
41. There Was A Time When You Could Rent A Country On Airbnb For Just $70K Per Night
There are plenty of cool homes and apartments to rent through Airbnb, but did you know it was once possible to rent an entire country? Liechtenstein is located between Austria and Switzerland, and during the 2010s, you were able to rent it out for yourself.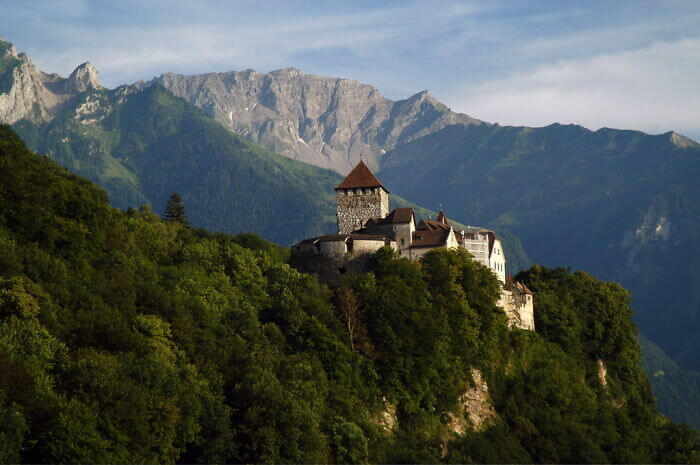 It cost about $70,000 per night, but if anyone had the money to do it, the country was all theirs. The experience included hanging out with the monarch, temporary currency, the ability to rename the streets, and a key to the country. 
42. Jurassic Park's Visual Effects Inspired Many Of The Most Popular Films In History
When Jurassic Park came out in 1993, it was a groundbreaking film. The visual effects were so mind-blowing that they inspired Peter Jackson to begin work on The Lord of the Rings. It also made George Lucas start his work on the Star Wars prequels.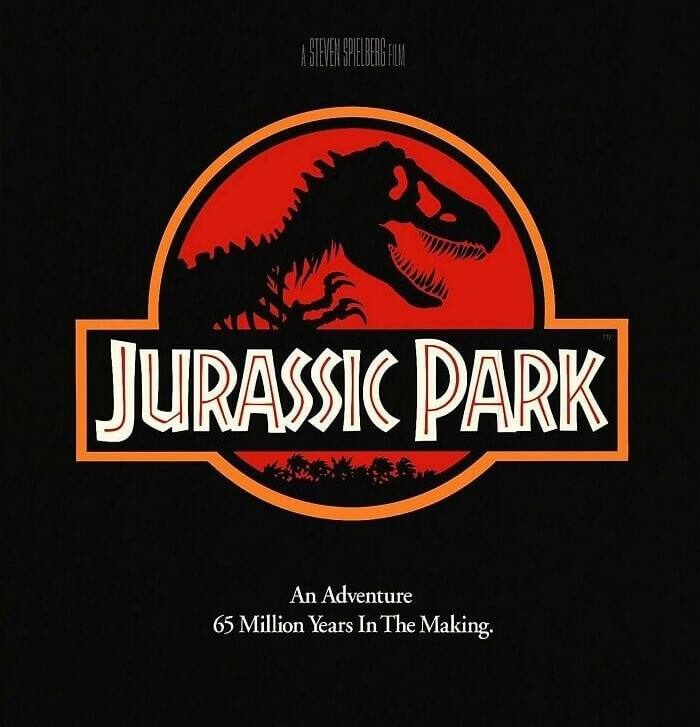 Stanley Kubrik was also motivated to start working on his pet project and developed an artificial intelligence for the newer Jurassic Park films. They were so innovative for the first movie, and it changed the course of Hollywood history forever. 
43. Ketamine Was Used To Keep These Boys Calm While Rescuing Them From A Cave
In 2018, a group of Thai boys got trapped in a flooded cave. Naturally, they were scared, frustrated, and feared for their lives. However, rescuers wanted to keep them as calm as possible. Monsoon floods blocked the exit, so expert divers had to figure out how to safely get them out.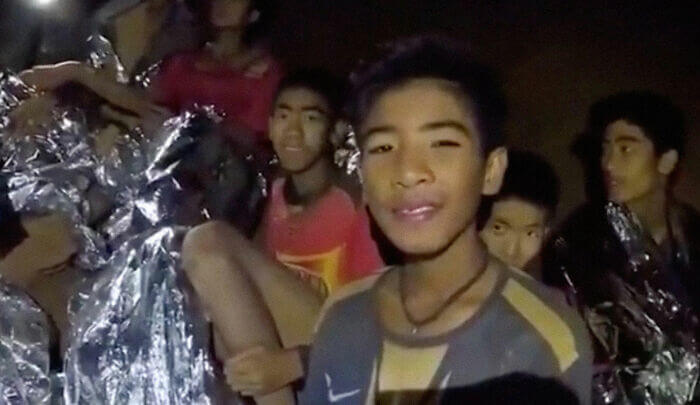 The rescue divers were trained by anesthesiologists to dose the teens with ketamine so they could get them out safely. They had to know when to re-dose them and how much so they weren't completely unconscious.  It worked out and, in the end, they were able to rescue them safely. 
44. Winter Is Considered Flu Season For This Reason
Most people know that winter is flu season, but we never knew exactly why. Today we learned that because it is usually cold outside, more people spend time indoors with the windows sealed. This makes it more likely that people would be breathing the same air.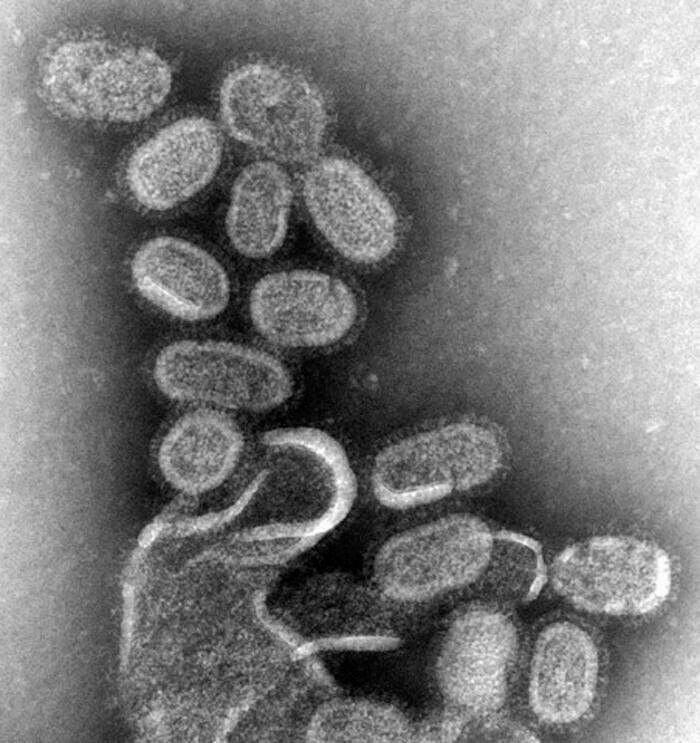 Therefore, if someone has the flu, they can quickly spread it to many other people around them. Also, days are shorter in the winter with less sunlight, so people get less vitamin D and can't fight off viruses as quickly. 
45. Paul McCartney Says There Is No Mystery Why The Beatles Broke Up
Many people think there is more to why the Beatles broke up, but Paul McCartney knows that there isn't much to the "mystery." When John Lennon started dating Yoko Ono, he slowly drifted from the band, and eventually, it broke them up.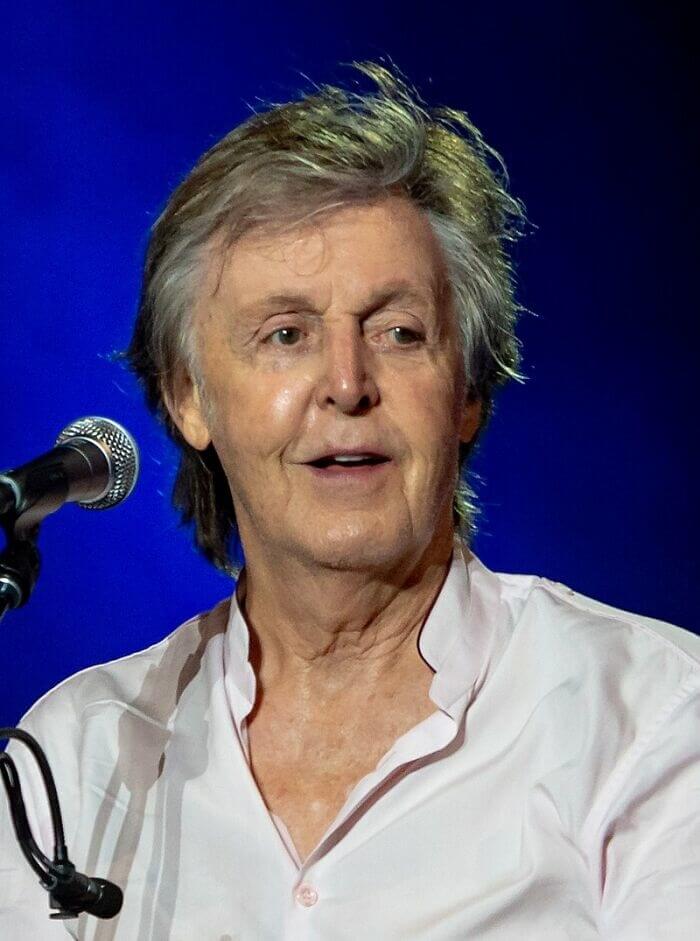 When the Beatles broke up, millions were devastated, and they felt like people there would never be good music again. Many people suggested that it was Yoko's fault that the Beatles stopped making music, and were more than happy to direct their blame at her. 
46. Frank Sinatra's Ambulance Made It To The Hospital In Record Time While Everyone Was Watching This Show
Frank Sinatra and Seinfeld are two iconic things in pop culture. Sinatra gave us some of the best music in history, and Seinfeld was a great sitcom with so many memorable quotes. The night of the series finale, Sinatra was rushed to the hospital.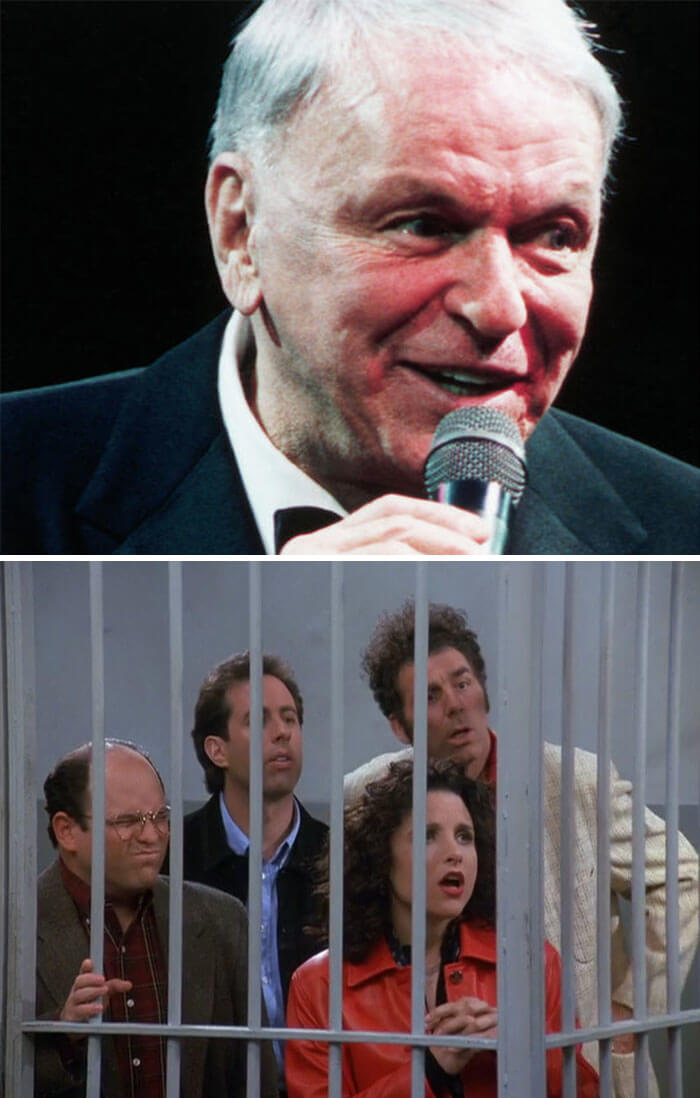 Sinatra's ambulance made it to the hospital in record time because everyone was home watching the Seinfeld series finale. The traffic was so light, but he, unfortunately, passed away. It was a sad night for many people. 
47. Kyrgyzstan Is Farther From An Ocean Than Any Other Nation
Kyrgyzstan is a landlocked country in Central Asia, and one of the downsides of living there is that there are no oceans in sight. In fact, it is farther from an ocean than any other nation in the world. People from there must be so excited to fly to countries on the water so they can experience beaches.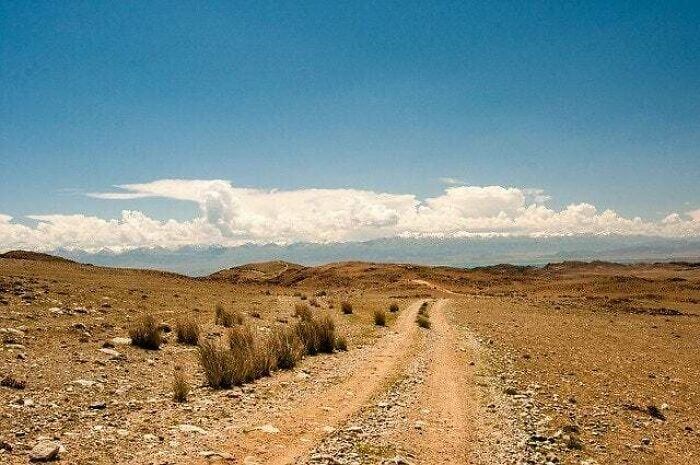 As people who grew up near an ocean, it would be torture to live so far away from the coast. However, there are still beautiful things to see in the country and it must be weird to grow up not knowing what it is like to hear and feel the waves. 
48. The Duke of Portland And The Earl of Chesterfield Tricked People Into Paying To See This…
Centuries ago, entertainment came from things like the theater, and there were many shows to see. In 1749, a stage show was advertised where a man could squeeze his body into a wine bottle. It seemed impossible, but many people were intrigued.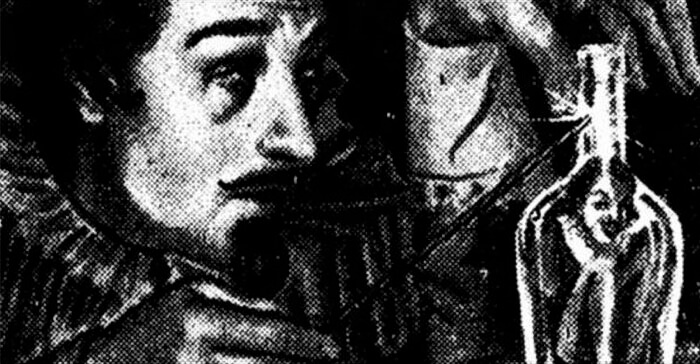 In a bet between the Duke of Portland and the Earl of Chesterfield, they wanted to see how many people they could get to buy tickets to the show that was impossible. They sold out an entire arena, and when people came for the show, they found an empty stage.