Even though we know it's just a movie, when we see two actors on screen chumming it up, either as friends or as lovers, we automatically think it must be that way in real life too. We also have great examples, like Angelina Jolie and Brad Pitt, who played a married couple on screen only to go and get married in real life! So if it's true for them it must be true for almost everyone, right? The reality is though, that while some stars do end up striking a friendship, or even dating, thanks to their on-screen work together, the vast majority of them don't even have a friendship that comes close to what is shown on screen. Prepare to never believe the movies again as you see which actors couldn't stand being forced to work with their co-stars! 
1. ​Vin Diesel And Dwayne Johnson: Fast & Furious
There is one particular word that continues to be mentioned throughout the Fast & Furious franchise. If you're thinking about cars, fights, races, or whatever comes to mind, hopefully, you'll figure out that the word is actually "family." And while it may have seemed like it only made sense to include Dwayne "The Rock" Johnson alongside Vin Diesel in Fast Five, both stars didn't really get along right away.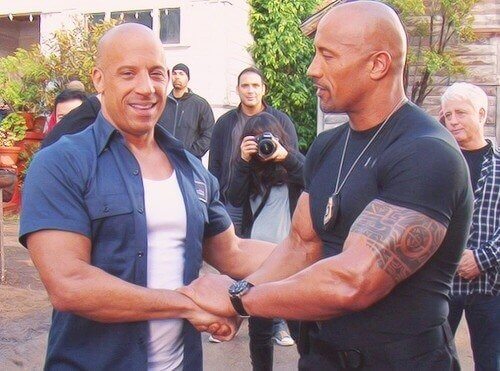 In fact, The Rock began posting cryptic messages on Instagram, apparently about Diesel. They actually refused to work together in many scenes which ended in filmmakers having to adjust creatively throughout the editing process of the film.
2. ​Bruce Willis And Cybil Shepherd: Moonlighting
There is no doubt in our minds that watching Bruce Willis and Cybil Shepherd in Moonlighting was an absolute delight. Their characters were timeless and playful and seemed to be the most perfect couple in a comedic film.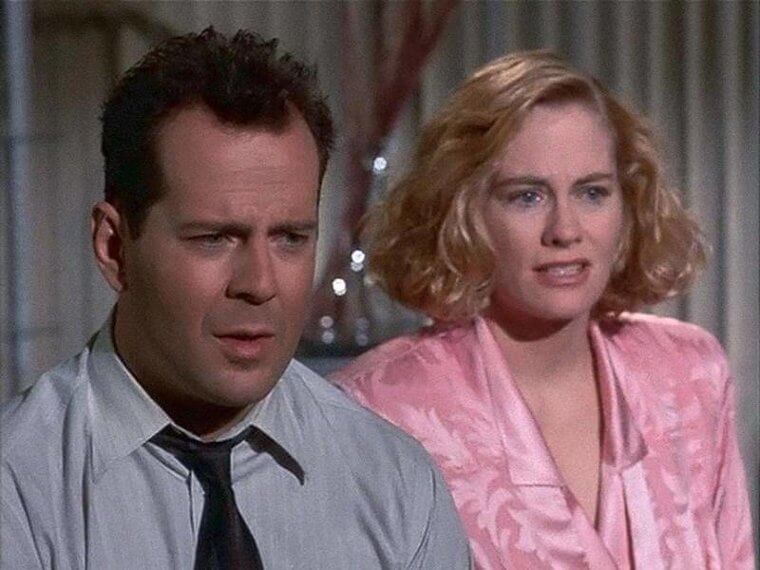 Disney–ABC Domestic Television
But while the couple was a pleasure to watch on-screen, those around them off-screen could not say the same. Everyone could easily pick up that the actors completely hated each other, and Shepherd actually made sure to confirm this during an interview with Entertainment Weekly. 
3. William Shatner And Literally Everyone: Star Trek
So, William Shatner played the iconic Captain Kirk in Star Trek and quickly ascended to become one of the biggest TV icons in television. So it might come as a surprise that at some point, every single actor and actress who worked with him in the film could simply not stand him.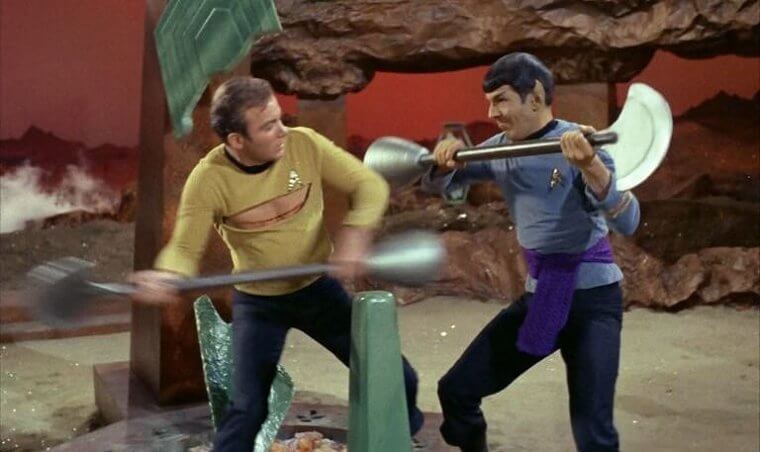 For example, Nichelle Nichols (Uhura) couldn't stand Shatner to a point that she almost quit. Then, Leonard Nimoy watched Shatner "steal" some lines from Spock, just so his character wouldn't sound "dumb". And the list goes on and on.
4. ​Tommy Lee Jones And Jim Carrey: Batman Forever
At the end of the shooting for the superhero film, Batman Forever, Tommy Lee Jones apparently delivered one of his biggest insults towards Jim Carrey. Though Carrey played The Riddler and Jones played the Two-Face character, two instrumental characters, after the movie ended, the two didn't see each other for a while.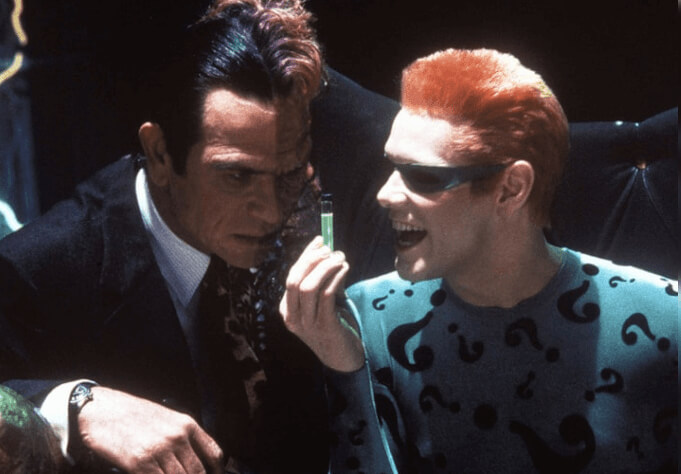 Getty / Ralph Nelson / Warner Bros. Pictures
They were coincidently reunited in an LA restaurant years later, and Lee Jones looked at Carrey and said the following words: "I hate you. I really don't like you. I cannot sanction your buffoonery."
5. ​Julia Roberts And Steven Spielberg: Hook
In Hook, one of the biggest actresses in history paired up with an iconic director, and fans were beyond excited at this duo coming together. You'd think, how could that possibly go wrong?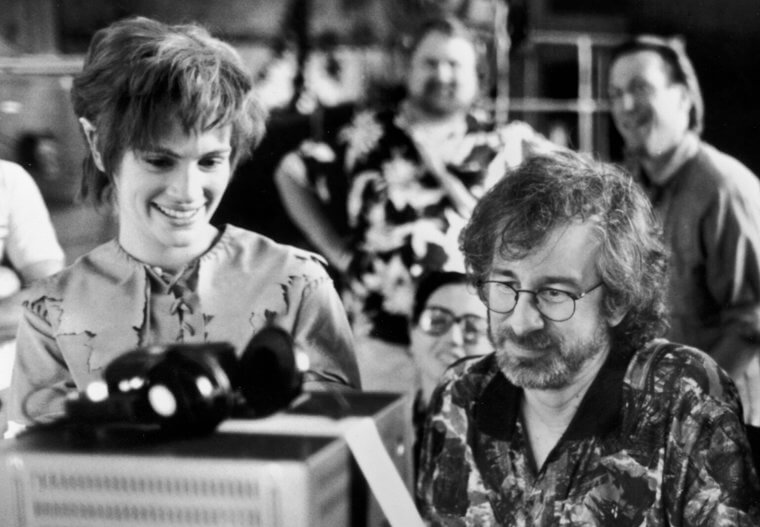 Well, we're not sure, but it definitely did. Spielberg and Roberts were constantly in a fight with each other throughout the filming process for the memorable movie, and Roberts even ended up getting the nickname "Tinkerhell." They both later shared with news sources how each of them saw the situation, which somehow didn't make any of it better.
6. ​Jamie Foxx and LL Cool J: Any Given Sunday
For many out there, seeing their two favorite musicians-turned-actors in Any Given Sunday was probably a dream come true. Unfortunately, though, it turned out that the artists didn't hit it off, and apparently ended up growing really resentful of each other throughout the season.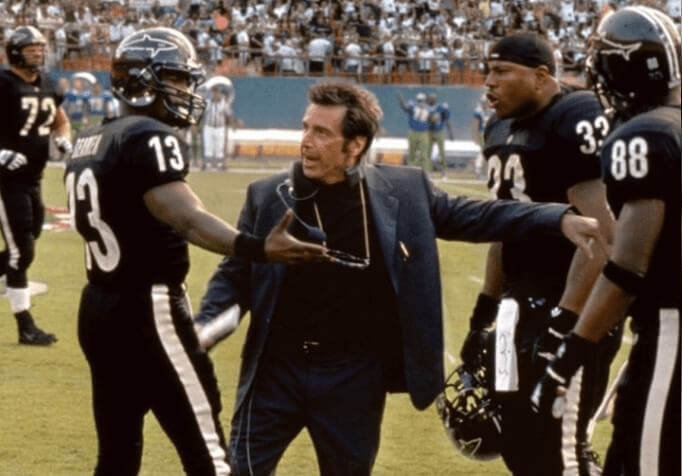 Warner Bros. Pictures / Online USA / Getty Images
During a specific argument scene, Foxx specifically asked LL if he could take things easy, to which LL said a hard no. Foxx then proceeded to punch him, LL then punched Foxx back so hard that the singer passed out.
7. ​Val Kilmer And Tom Sizemore: Red Planet
Val Kilmer and Tom Sizemore are known in the industry for being incredible actors, but both with very big egos. Even while on Mars, the actors seemed to hit it off, but soon the two of them weren't able to stand being around each other most of the time.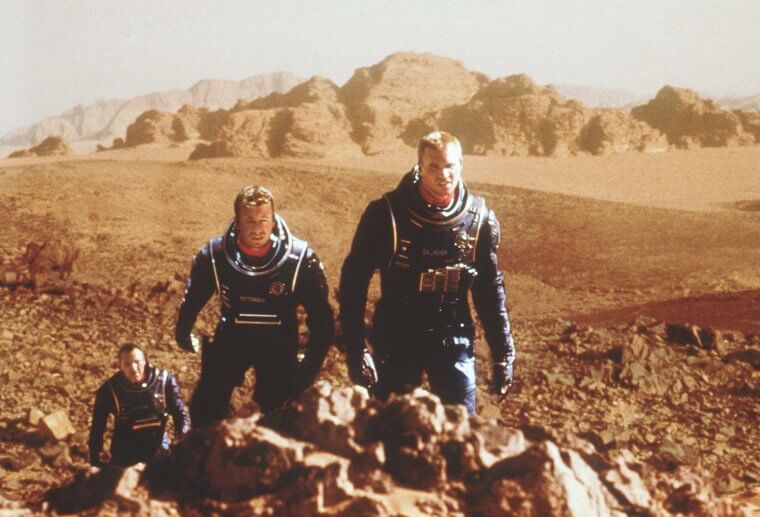 Frank Connor/Warner Bros./Newsmakers/Getty Images
After one of the many arguments they had, Sizemore actually threw one of his weights at his fellow actor and they began hitting each other right after. They had to refrain from being on set together for the remaining time.
8. Marlon Brando And Francis Ford Coppola: Apocalypse Now
Let's put things like this, the relationship between Marlon Brando and Francis Ford Coppola was so strained that Apocalypse Now was one hurled curse word away from being scrapped.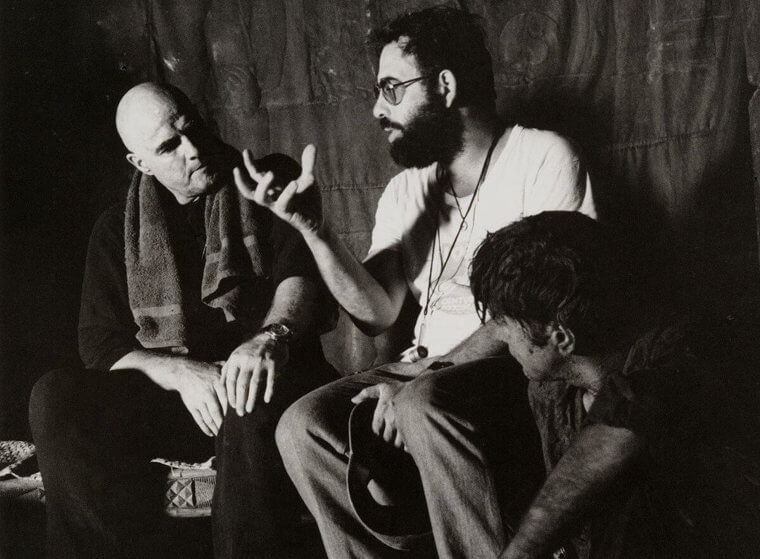 The 1979 film was definitely an adventure for both, with Coppola having to deal with actors having heart attacks, rainstorms that resulted in the set being destroyed, and several lapses in funding. Thankfully, the film ended up becoming a masterpiece, but the two never worked together again.
9. ​Will Smith And Janet Hubert: The Fresh Prince of Bel-Air
Here's another surprising set of co-stars that we would have never expected to not like each other. In the first three seasons of The Fresh Prince of Bel-Air, aunt Viv, Will Smith's aunt, was played by actress Janet Hubert. But suddenly, Daphne Maxwell Reid replaced the actress for the character, and fans were completely confused.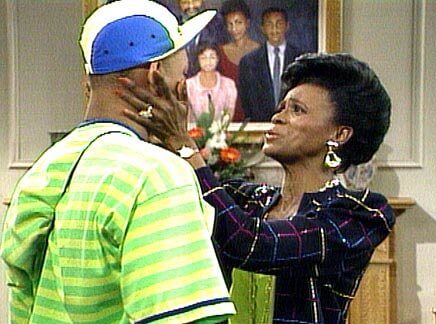 According to Smith, Hubert was some sort of big diva who wanted to take over the show. So when she got pregnant, Smith made sure that the producers replaced her.
10. ​Edward Norton And Tony Kaye: American History X
The depiction of hatred and violence in American History X is certainly not for faint-hearted viewers. Behind the violence and hatred on-screen, there was a seemingly terrible relationship between the film's director, Tony Kaye, and lead star Edward Norton.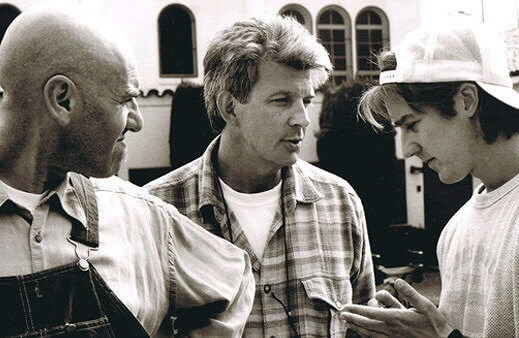 After the movie was finished, Norton edited the final cut so much that Kaye simply refused to accept the movie as his. In fact, he even wanted the directing credit to not say his name, but to say "Humpty Dumpty" instead.
11. Chevy Chase And Dan Harmon: Community
The truth is that not many people in the industry have had great things to say about Chevy Chase. The comedian is widely known for Caddyshack and Saturday Night Live, and though he has achieved a commendable amount of success, Dan Harmon totally regretted casting him as a regular on Community.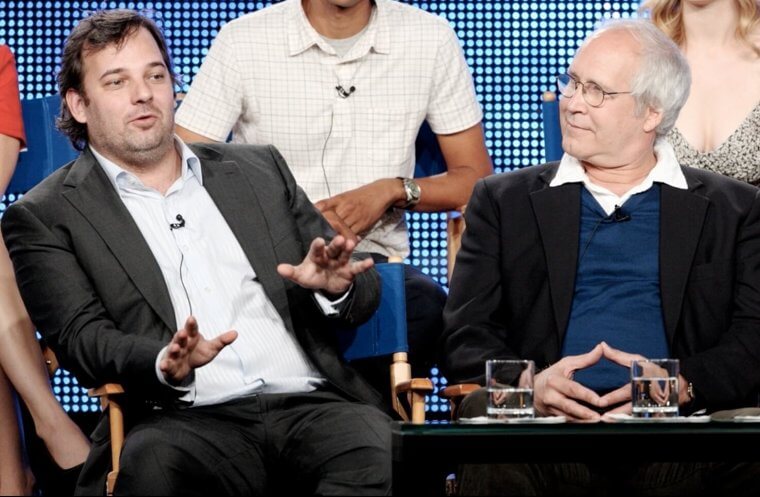 Frederick M. Brown/Getty Images
The comedian often walked off set early, made several jokes about Donald Glover, and constantly criticized the show. He eventually left the show for good in 2012.
12. ​Bruce Willis And Kevin Smith: Cop Out
Bruce Willis acted alongside Tracy Morgan in the buddy cop action-comedy, written and directed by Kevin Smith. And while the film had everything to succeed – with Smith and Willis even becoming good friends beforehand while working together in Live Free or Die Hard – this time around things didn't go so smoothly.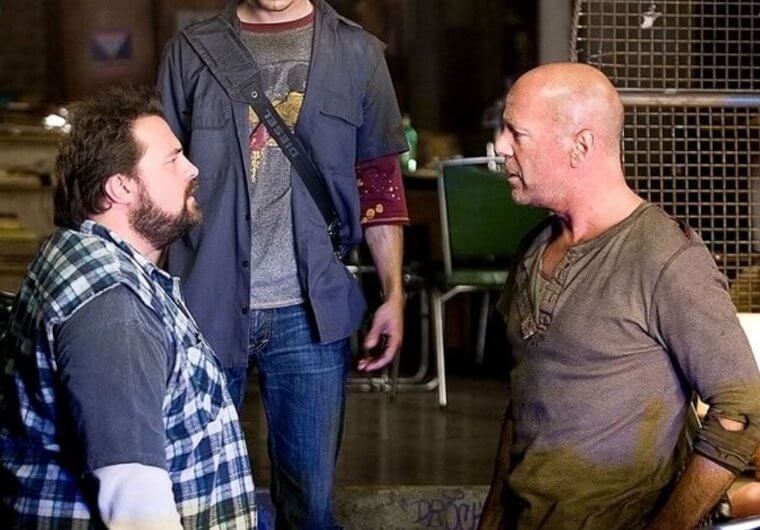 Throughout filming, Willis felt that Smith was slacking way too much, while Smith thought that Willis was uncooperative.
13. Isaiah Washington And T.R. Knight: Grey's Anatomy
No matter how much drama Grey's Anatomy portrayed on-screen, it seemed like the real drama was really happening behind-the-scenes.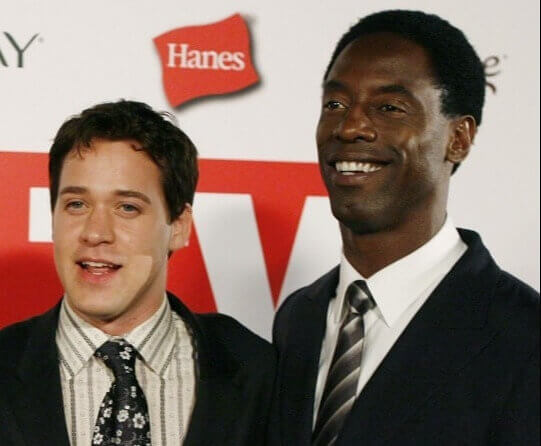 Things became really heated in 2007 when Washington used a terrible homophobic slur towards T.R. Knight in the midst of his frustrations with the fellow actor. At the time, Knight had still not opened up about his sexuality and was incredibly offended. Washington was eventually fired from the show.
14. ​Julia Roberts And Nick Nolte: I Love Trouble
Towards the end of the production for the romantic comedy, I Love Trouble, Nick Nolte and Julia Roberts couldn't quite literally stand each other. The on-screen couple was found calling each other "a disgusting human being" and "not a nice person" off-screen for anyone who wanted to hear it.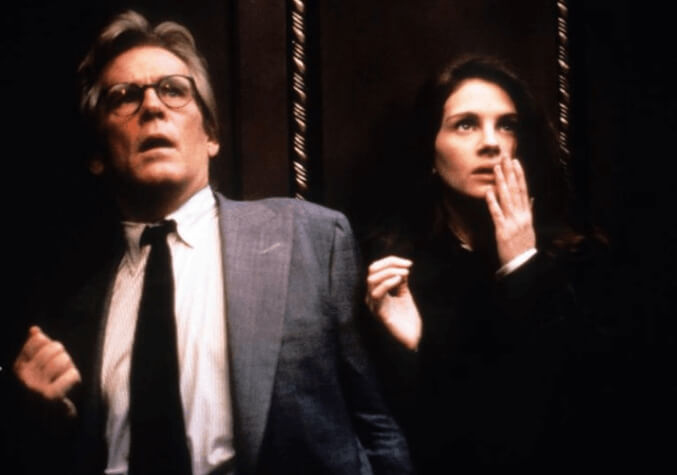 Touchstone Pictures/Getty Images
While Nolte already started the movie hating it, he seemed to pass the entire tense situation to Roberts who said she had a horrible experience working with him.
15. ​Nathan Fillion And Stana Katic: Castle
When Castle and Becket finally got hitched on season six of Castle, fans could let go of the "will they, won't they" situation that was constantly hovering over the couple. Ironically though, the actors were actually growing apart more and more behind the scenes.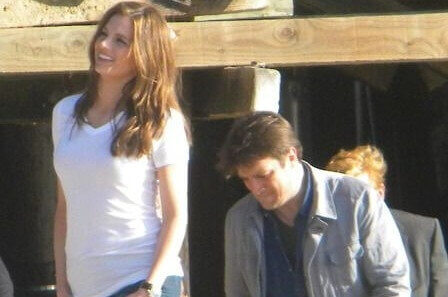 Disney–ABC Domestic Television
In fact, Fillion, who played Castle, got to a point where he refused to be on set at the same time as his co-star and continuously asked for shorter scenes between the two.
16. ​Megan Fox And Michael Bay: Transformers
Now here's a combination that also seemed to be perfect but ended up not working out at all. Megan Fox is a giant actress who was paired with a huge director to make one of the biggest robot movies in history.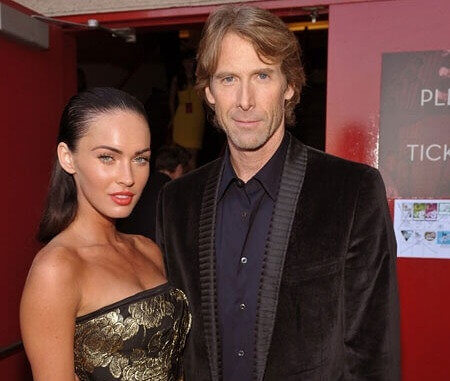 However, Fox and Bay couldn't have disliked each other more. Fox actually went to the public to call Bay out for some of his sexist and unprofessional behavior on set. In the end, Bay ended up firing Fox before they filmed the third movie.
17. ​Bill Murray And Lucy Liu: Charlie's Angels
There is something about Bill Murray and his mystique that has completely won the TV and film industry. He is also known for having the tendency to crash tons of private events and even to be incredibly mean onset.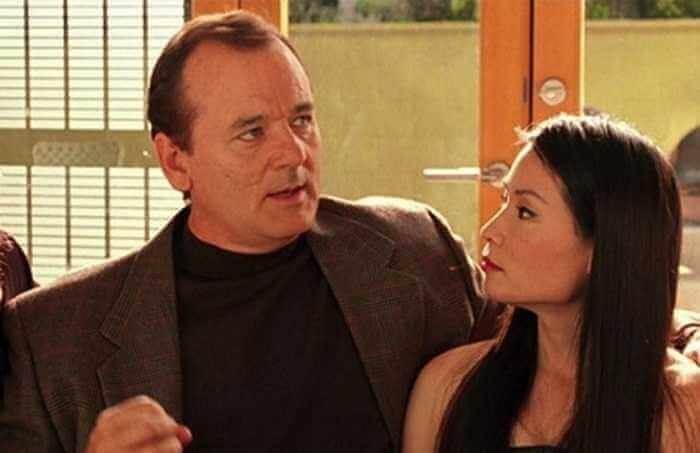 Yep, you heard it right. When Bill Murray was cast for the Charlie's Angels 2000 adaptation, he had something against Lucy Liu, and actually told her she couldn't act. Liu responded by rushing over to him and attacking him physically, and not surprisingly, Bernie replaced him in the sequel.
18. ​Ryan Gosling And Rachel McAdams: The Notebook
Now this one may come as a huge disappointment for many of us. Ryan Gosling and Rachel McAdams gave an incredible performance in their whirlwind romance in The Notebook, but apparently, the actors didn't really see eye-to-eye throughout the film.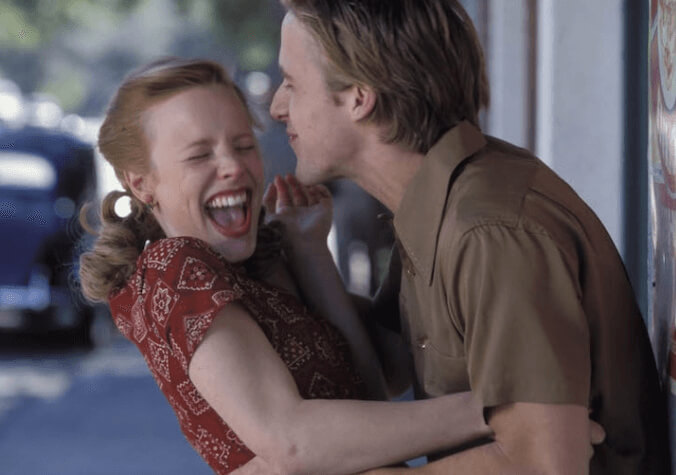 At some point, Gosling was so frustrated that he asked Cassavetes if he could get another actress to play the role. Cassavetes said no, and told the co-actors to stay together in a room until they sorted things out, which they eventually did.
19. ​Jamie Dornan And Dakota Johnson: Fifty Shades of Grey
While Fifty Shades of Grey is about intimacy and a very passionate relationship between Jamie Dornan and Dakota Johnson's characters, the actors didn't always like each other off-screen.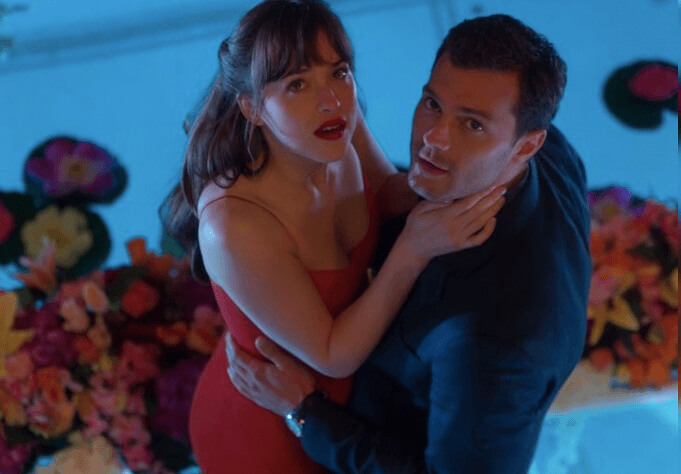 For a long time, Johnson actually claimed that she was unsure whether playing Ana Steele was a mistake or not. Many reports said that the two of them were extremely awkward with each other throughout the filming and often clashed on many things.
20. ​Claire Danes And Leonardo DiCaprio: Romeo And Juliet
It really might come as a surprise that the actors who played some of the biggest love stories we've seen on film actually didn't like each other in real life. Well, folks, it seems like that was also the case of Claire Danes and Leonardo DiCaprio when they filmed Romeo and Juliet.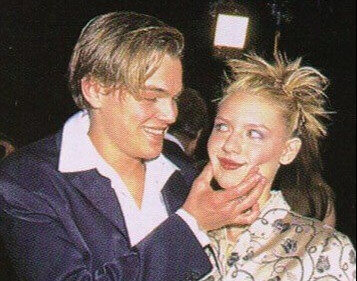 The two actors would simply refuse to talk to each other in the moments they weren't filming. While Danes thought DiCaprio was immature and annoying, DiCaprio truly believed she was incredibly stubborn.
21. ​Lea Michele And Naya Rivera: Glee
This doesn't come as a surprise at all, since Naya Rivera and Lea Michele were always very vocal about how much they didn't like each other. In Ryan Murphy's choir drama film, Glee, Lea Michelle played Rachel Berry and Naya Rivera played Santana.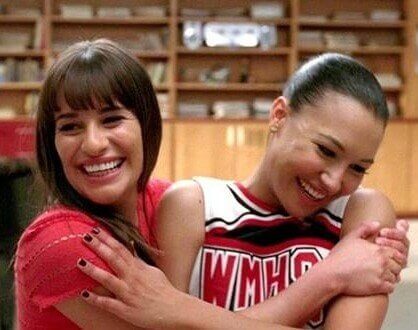 With Michelle was used to being on the central part of the storyline, she didn't like it once Rivera began getting a more dominant part in the story. The two quickly began getting on each other's nerves on set, to the point that they stopped speaking. 
22. ​Kate Winslet And James Cameron: Titanic
To this date, Titanic is one of the most renowned films in history. Kare Winslet's incredible performance won her an Oscar nomination, a ton of money, and of course, it contributed towards her superstar status.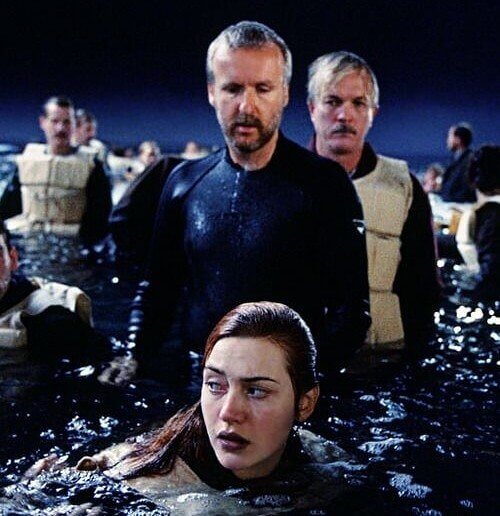 Yet, since then, Winslet has never wanted to work with James Cameron again. She claimed that he put her in unsafe situations and constantly screamed at others on set.
23. ​Wesley Snipes And Everyone Else: Blade: Trinity
Wesley Snipes really managed to bring Blade, the vampire-hunting superhero to life. He did so in two installments, but things began getting pretty complicated towards the third film. At that point, Snipes literally hated everyone he worked with and made things really difficult for everyone.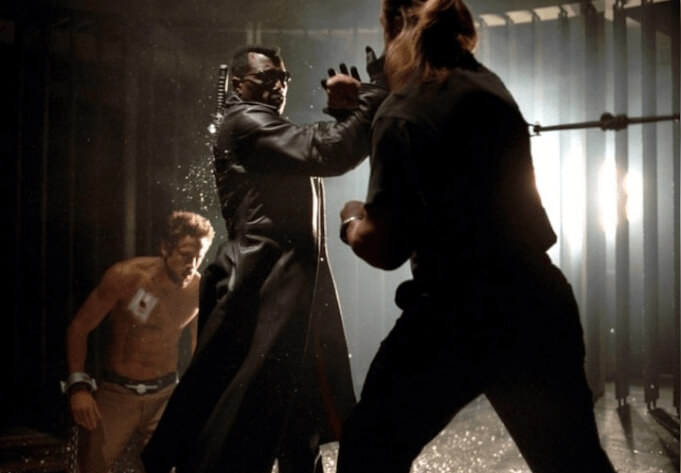 He would refuse to shoot certain scenes, barely spoke to anyone on set (he actually made his assistant pass on notes to other people), and in the end, he literally sued the production company for not giving him as much screen time as his co-stars.
24. ​Harrison Ford And Josh Hartnett: Hollywood Homicide
The American crime film drama, Hollywood Homicide, provided viewers with an awesome cop action-comedy directed by renowned director Josh Hartnett and starring one of the world's biggest actors, Harrison Ford. Unfortunately, though, there was a lot of drama going on away from the screens, with Harnett and Ford actually refusing to look at each other in the eyes.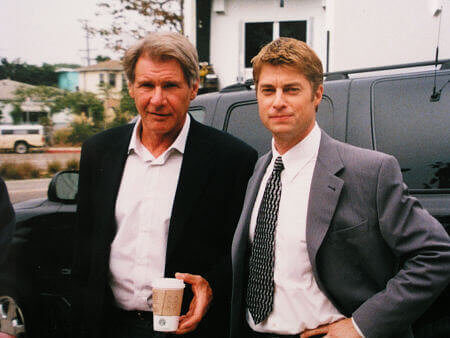 At some point, Hartnett began calling Ford "an old fart" with Ford retaliated by calling Hartnett a "punk." It's safe to say that the two of them really didn't like each other.
25. ​Bill Murray And Harold Ramis: Groundhog Day
Groundhog Day can be interpreted in two ways, either the film is just another funny comedy, or it's a film that raises some of our biggest existential questions about being alive. No matter what we believe the meaning of it is though, one thing's for sure, actor Bill Murray and director Harold Ramis really didn't work well together.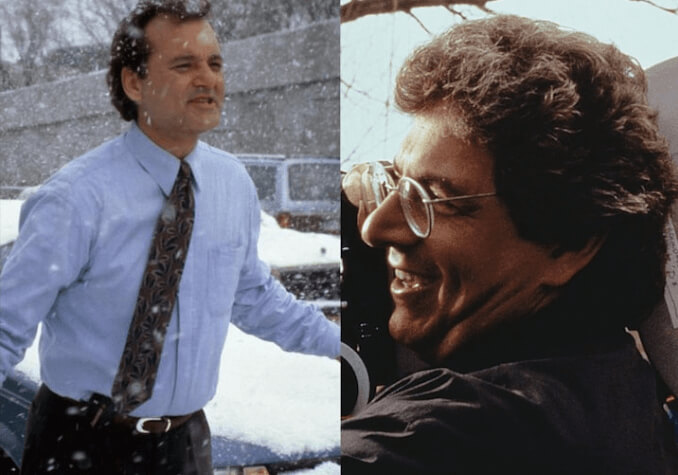 Columbia Pictures/Getty Images
Apparently, at the time, Murray was going through some personal difficulties in his life, and he ended up taking it all out on Ramis. That created so much friction that both of them didn't speak for 20 years after the film was released. They only spoke again when Murray decided to reach out to Ramis just before he died.
26. ​Shia LaBeouf And Tom Hardy: Lawless
Lawless is an American crime-drama film that certainly portrayed an endless amount of drama. As a matter of fact, the dramatic environment pretty much described the off-set relationship between Shia LaBeouf and Tom Hardy.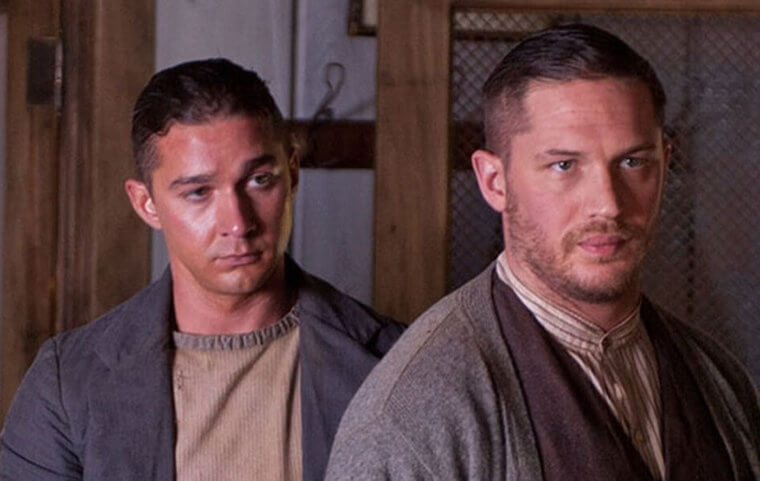 The Weinstein Company/FilmNation Entertainment
Things got so bad that LaBeouf and Hardy actually physically fought each other, with Hardy claiming that LaBeouf knocked him unconscious, while the film's director said that the two were separated before things got that far.
27. ​Val Kilmer And Marlon Brando: The Island of Dr. Moreau
When a documentary is made about the production process of a film, then you know that the production was probably that bonkers! There were budget cuts, actors constantly threatening to quit the film, and even a few directors being fired. Basically, every day was an adventure on that set.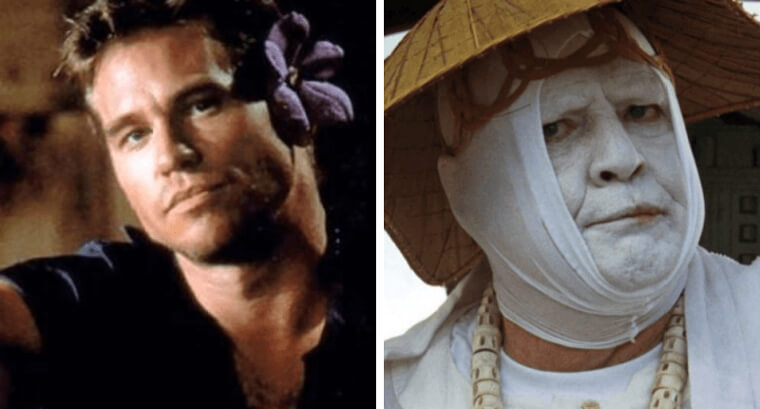 Kilmer would apparently bully everyone on set and often refused to shoot several scenes. Brando, on the other hand, would sometimes perform scenes with an earpiece telling him his lines. Many times, the actors also played "movie star chicken" with each other, which basically meant that one would refuse to come to set before the other one arrived.
28. ​Richard Dreyfuss And Robert Shaw: Jaws
Steven Spielberg's insanely scary film, Jaws, came full of issues. One of them, ironically, was the fact that the robotic shark would simply not work several times, causing problems to the entire set. And then, there was also Dreyfuss and Shaw's terrible relationship.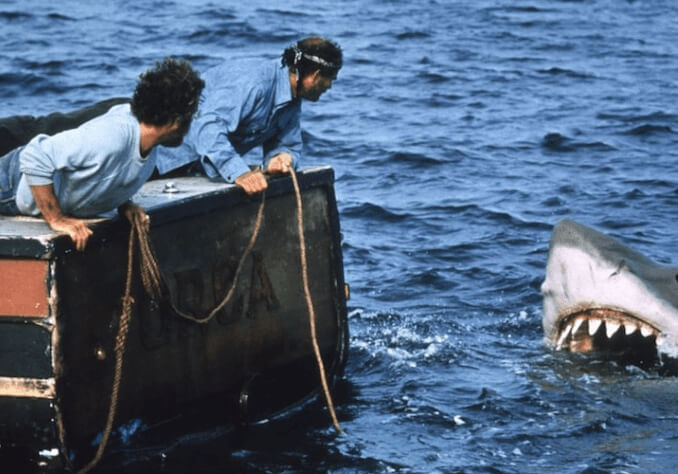 Universal Pictures courtesy of Getty Images
Shaw, who played Quint the shark-hunter, had the habit of leaving production all of a sudden, and with no explanation. He would also get drunk in the midst of shooting, and continuously antagonized his co-star, Richard Dreyfuss.
29. Kenny Baker And Anthony Daniels: Star Wars
Now this one is just a big heart-breaker for all of us. Kenny Baker and Anthony Daniels, who played robot-BFFs C-3PO and R2-D2, simply hated each other in real life. In an interview, Baker shared everything there about their terrible relationship, and the details were insane!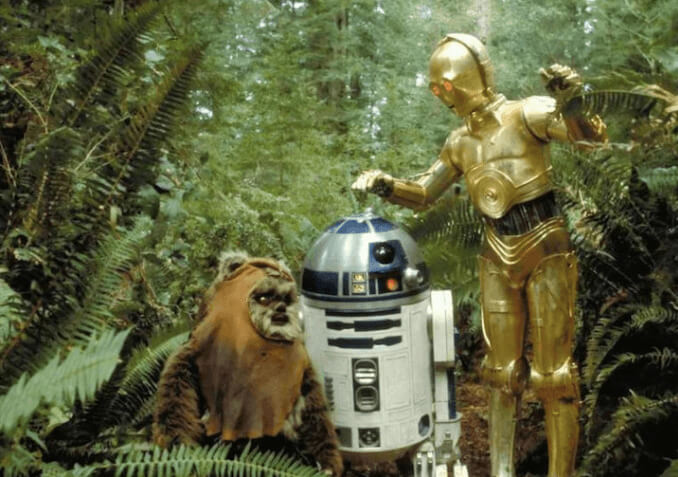 According to him, Daniels is a really mean-spirited person and just generally awkward. Daniels, on the other hand, made a terrible reference to Baker's height by saying: "Go away, little man." This fractured relationship never got any better through every Star Wars movie they did together.
30. ​Jamie Foxx And Michael Mann: Miami Vice
For the 1980s silly adaptation of the original cop drama, director Michael Mann wanted to go all out. His unorthodox way of shooting and directing didn't really flow so well with the rest of the crew, especially with musician and actor Jamie Foxx.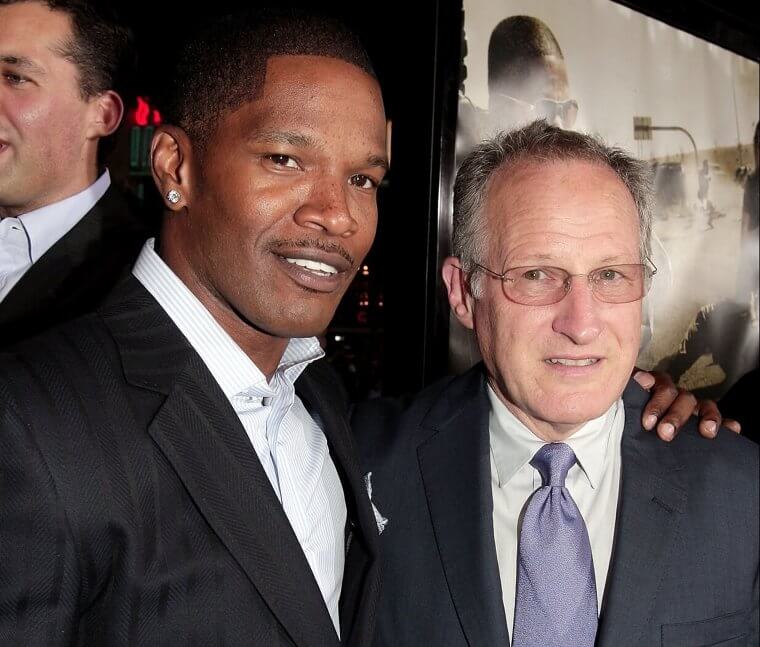 Amongst many things, Mann wanted to shoot in incredibly dangerous situations such as in the middle of full-force hurricanes and with real gang members everywhere. One day, the crew ended up being caught in the middle of real gunshots being fired all over the place, which led Foxx to literally leave the production.
31. ​Bill Murray And Chevy Chase: Caddyshack
In the comedy industry, the huge feud between Bill Murray and Chevy Chase was probably one of the biggest ones in Hollywood. Though both of them had their start at Saturday Night Live, Chase decided to follow through with some different endeavors and to venture into the film industry. A year later, he returned to host the show and ended up getting in a huge fight with Murray backstage.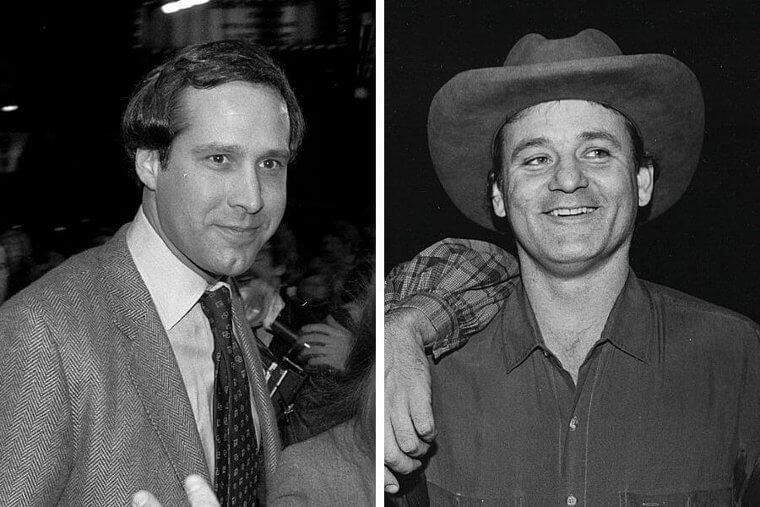 Murray actually pointed his finger at Chase and kept screaming "Medium Talent." In Caddyshack, though they both acted in the film, all of their on-screen interactions were limited to a short time, and the two never really rekindled their friendship since then.
32. ​Sean Connery And Albert Broccoli: James Bond
While the role of James Bond has been played by a number of actors, it was originally done by Sean Connery. The actor played the British superspy in six films in a row and is widely seen as one of the best 007's ever. Believe it or not, though, the actor actually hated it.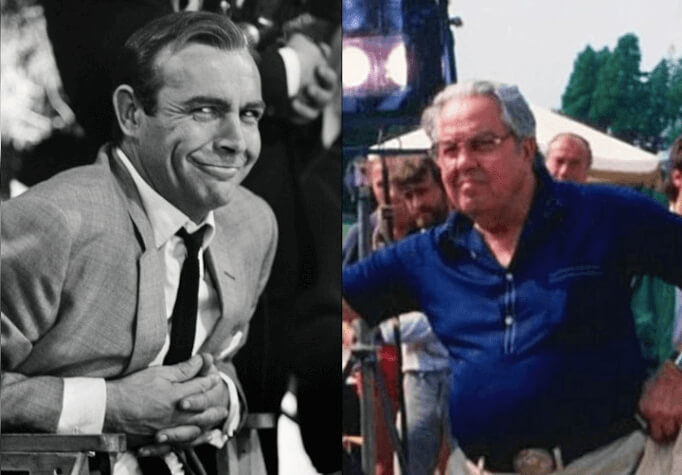 Metro-Goldwyn-Mayer / United Artists / Danjaq / S.A.
Towards the end of his time playing Bond, Connery said he was starting to get bored with the role. He was also in the middle of a huge feud with the film's producer, Albert "cubby" Broccoli. Things were so bad that Connery would sometimes refuse to speak when Broccoli was present.
33. ​Ariana Grande And Victoria Justice: Victorious
Fans of the Nickelodeon series, Victorious, will probably be disappointed that Tori and Cat, played by Ariana Grande and Victoria Justice were certainly not best friends at all. After the show was canceled after its fourth season, the two stars started the craziest social media feud.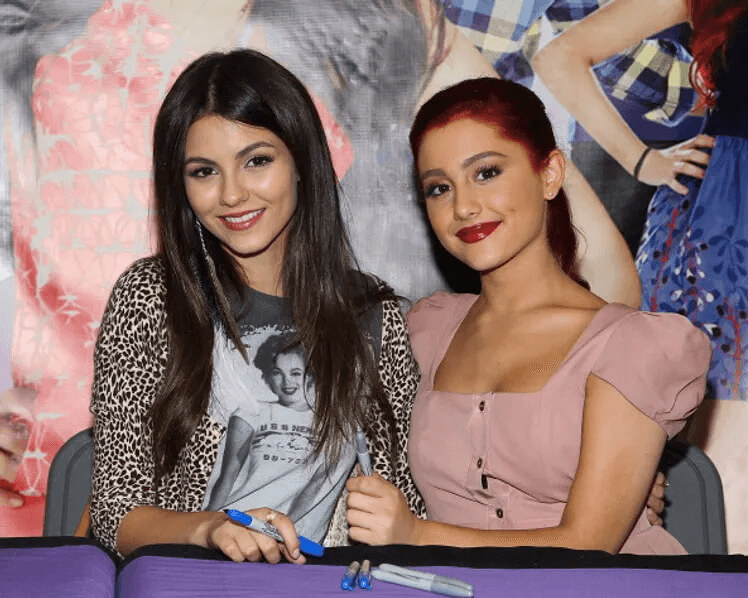 It started with Grande sharing on her Twitter account the following: "Sweetheart, the only reason Victorious ended is because 1 girl didn't want to do it". She continued to say: "I'm sick of this bs." Justice then had to tweet back by saying: "Some people would throw some1 they consider a friend under the bus just 2 make themselves look good."
34. ​Patrick Swayze And Jennifer Grey – Dirty Dancing
When Patrick Swayze's autobiography came out, the actor opened some pretty difficult parts of filming Dirty Dancing alongside Jennifer Grey. He explained that the co-stars had had quite a few moments of friction throughout the shooting process for the film, especially when they were exhausted after a long day of work.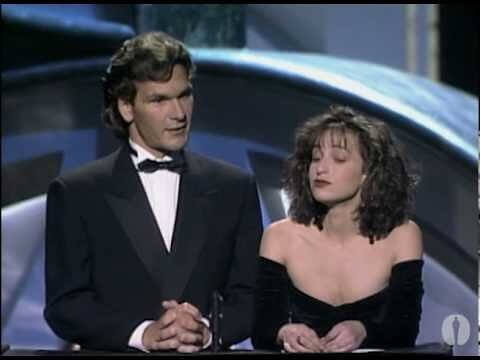 He claimed that Grey would sometimes get really emotional if someone criticized her and had silly moods, which resulted in them having to film some scenes over and over again.
35. ​Anne Hathaway And James Franco: The Oscars
Sadly, Anne Hathaway and James Franco have been unanimously described as two of the worst hosts in the history of the Oscars. When Franco was invited to the Howard Stern Show, he started mentioning every negative feeling he had about Anne Hathaway.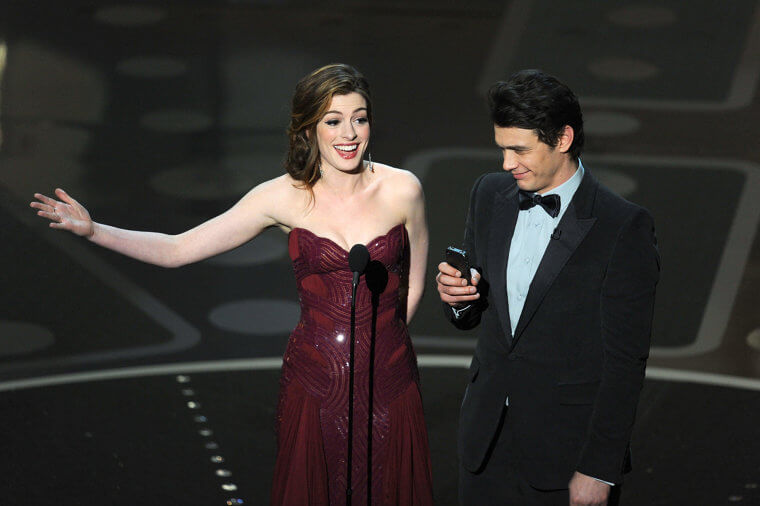 He said: "Everyone sort of hates Anne Hathaway, and I've explained that I do too and I don't know even know why sometimes." He continued to expand on how much he thought that Hathaway was an "affected actress-y" type, yikes!
36. ​Charlie Sheen And Selma Blair: Anger Management
During the production for the FX series, Anger Management, Selma Blair could no longer deal with Charlie Sheen's work ethic. Not too long after she publicly accused him of having a terrible work ethic, she was fired by the executive producer, who funny enough, was Charlie Sheen.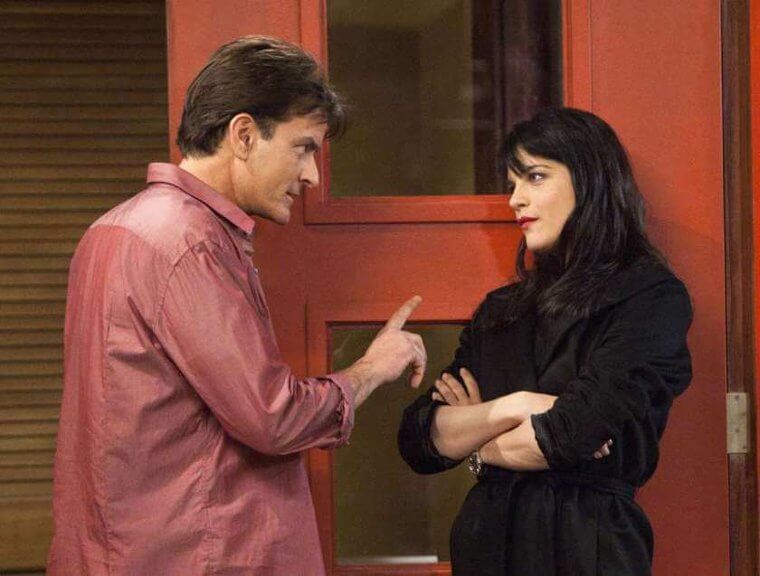 But he didn't stop there. He proceeded to send Blair a series of profane and angry texts, in which he even called her the c-word.
37. ​Lindsay Lohan And America Ferrera: Ugly Betty
When an actor is booked for a show to take part in six episodes, but they end up only participating in four, that can never be a good sign. That was the case of Lindsay Lohan when she was invited to be a part of Ugly Betty.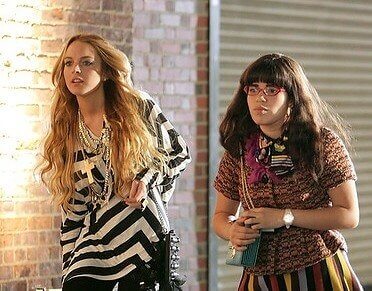 When she joined the set for a short period of time, sources say that Lohan and Ferrera (who played Betty) constantly clashed, with Lohan making it "The Lindsay Lohan Show." She is said to have trashed her dressing room, was found smoking all the time, and clashed with Ferrera so much that after four episodes they had to let her go.
38. ​Kiefer Sutherland And Freddie Prinze Jr.: 24
Since working alongside Kiefer Sutherland, Freddie Prinze has made sure to share his experience as vocally as possible. The two worked together in 24, but couldn't hit it off at all with each other.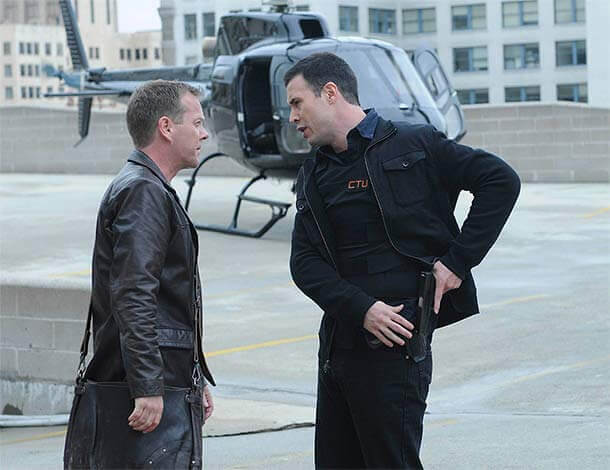 In Prinze's words: "Kiefer was the most unprofessional dude in the world. That's not me talking trash; I'd say it to his face. I think everyone that's worked with him has said that." In fact, he claimed that his experience was so bad that he literally wanted to quit the business after the project.
39. ​Blake Lively And Leighton Meester: Gossip Girl
Gossip Girl fans might feel disheartened to know that the on-screen best friends, Serena Vanderwoodsen (Blake Lively) and Blair Waldorf (Leighton Meester) haven't spoken in years.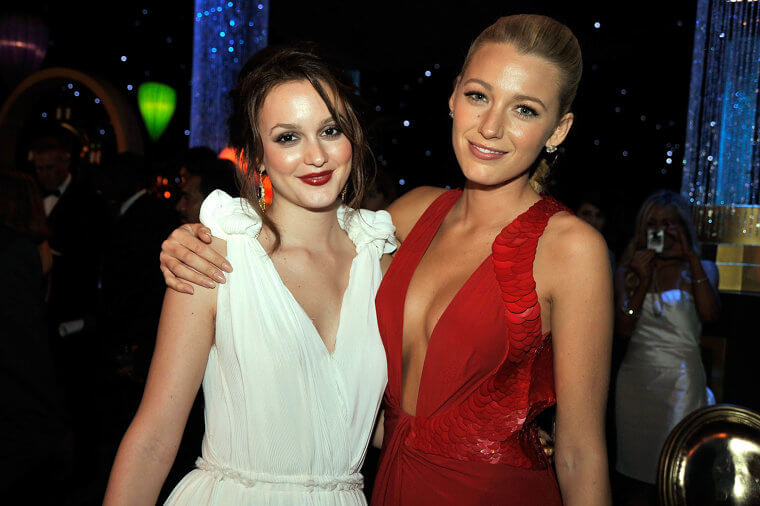 While the two actresses did become friends at some point, there are rumors that a series of happenings took the two of them to break their friendship. One rumor in specific involved Lively not congratulating Meester on her engagement to Adam Brody, resulting in the actress cutting things off with her friend.
40. Bette Davis And Joan Crawford: What Ever Happened to Baby Jane?
So, the rumor out there is that 30 years before working together on the 1962 movie, What Ever Happened to Baby Jane?, Bette Davis and Jan Crawford already couldn't stand each other.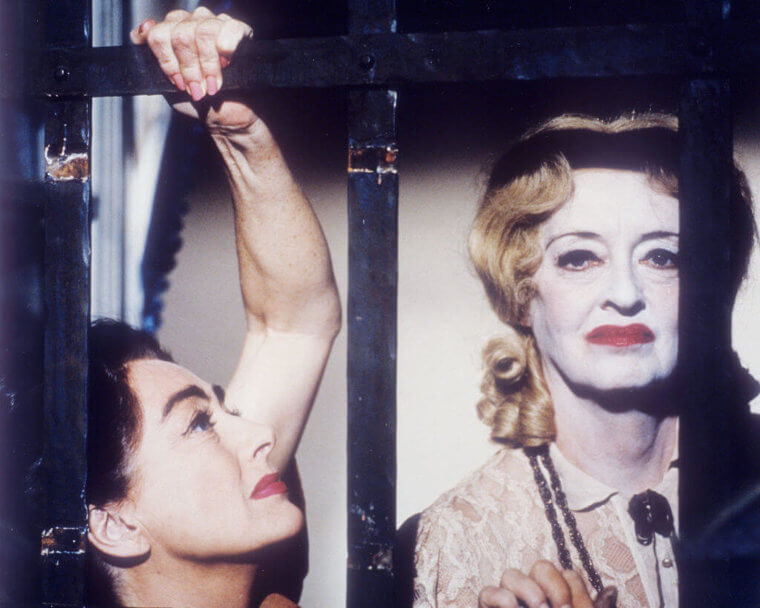 Silver Screen Collection/Getty Images
Things were so bad that during filming, the two got into a heated fight that escalated into Davis kicking Crawford in the head, which required three stitches afterward. Davis was later quoted saying the following about her co-star: "The best time I ever had with Joan Crawford was when I pushed her down the stairs in Whatever Happened To Baby Jane?"